I tend to eat grilled chicken breast whenever I want to feel like I'm having a lean/healthy meal. It's my safety-net food item. When I've gotten out of line, eating way too many chocolate chips and nut butters, I turn to some fresh veggies and a nice piece of juicy chicken breast.
That's what's happening today. I have come to realize I've been overdoing the chocolate chips, nuts, and healthy fats combo. Took me one month to realize this (my pants fit super tight now, lol) and now it's time for some healthy eating at the Lewis' home! Today I've prepared a Simple Grilled Chicken recipe that I enjoy a lot. It's easy to make and you can prepare it in bulk to enjoy it throughout the week.

Simple Grilled Chicken
Ingredients
16 lean and organic chicken breasts
Lemmon Pepper Spice
Sea Salt
Instructions
Cover your baking sheets with aluminum foil.
Set broiler on high, arranging rack so that the chicken will be about 2 inches from the heat.
Rinse your chicken breasts and cut off any excess fat.
Place chicken breasts side by side on baking sheets (8 per baking sheet).
Sprinkle sea salt, to taste, on all chicken breasts.
Sprinkle lots and lots of Lemmon Pepper spice on top of sea salt sprinkled chicken breasts J.
Place chicken in oven and broil for 14 minutes.
Carefully flip each chicken breast, repeat step 5-6 and continue to broil for another 14 minutes on the other side.
You can eat right away (adding Sriracha sauce and mixed veggies!), save the chicken on ZIploc baggies, or cut the chicken into small cubes with your kitchen shears and save them for later. Possibilities are endless here!
Notes
Tools you'll need:
- Two Baking sheets
- Aluminum foil
- Tongs or fork (to turn chicken breast around)
- Kitchen mittens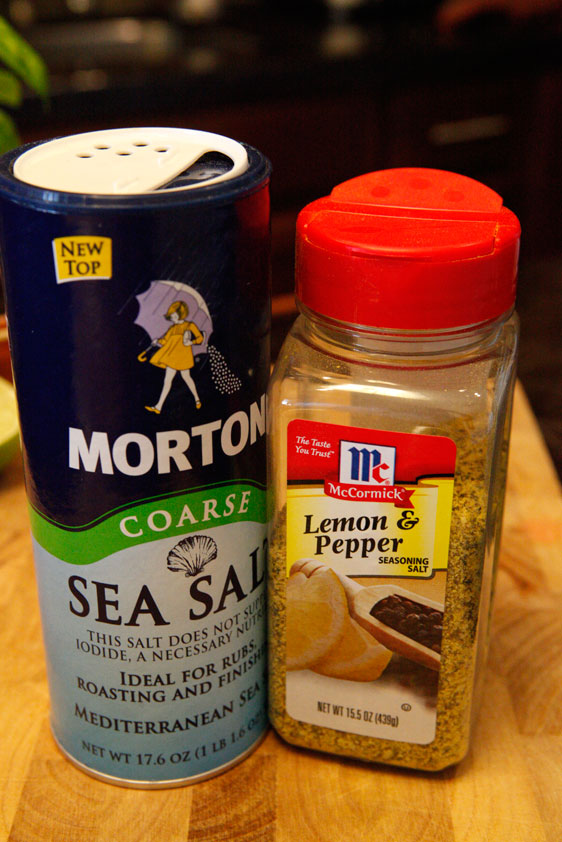 Broil or grill those babies up!