My last post featured a pumpkin based recipe (Paleo Pumpkin-Spice Bread). Today's recipe will also call for pumpkin; however, today's treat will taste 100% different than yesterday's treat. Lets just say it'll be nuttier. Instead of using coconut as a base, you'll use almonds. I love baking with almonds! It makes everything taste richer and feel crunchier.
In light of our nearest holiday, Halloween, I've decided to bake some Halloween-themed muffins: Pumpkin Muffins. Look at these sweet liners I found at Fred Meyer's the other day.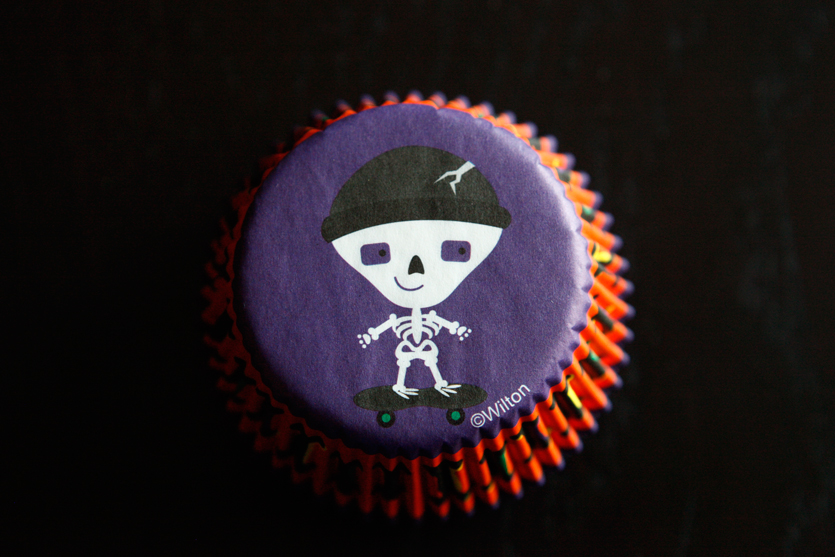 Aren't these Pumpkin Muffins just adorable!? I love the little smiley guy. Happy Halloween decorations are definitely the way to go…there are already too many scary costumes and movies out there, so might as well give this holiday a twist and make it happy, right?
You might not be able to tell, but the tops of my pumpkin muffins got a little burnt. I baked them for a little longer than I should have. You will not make the same mistake though 😉 and you'll only bake them for around 18-20 minutes (I baked them for 25 minutes). Be sure to keep an eye on them!
Now go enjoy fall, soak in the holiday fun and bake yourself some holiday treats!

Pumpkin Muffins
Ingredients
1 cup almond flour
1 cup of almond butter
1 medium sized banana
⅓ cup pumpkin puree
2 eggs
1 tablespoon RAW honey
1 teaspoon vanilla extract
1 teaspoon baking soda
1 teaspoon baking powder
1 teaspoon cinnamon
¼ teaspoon sea salt
Coconut oil spray (to grease brad pan)
Instructions
Preheat oven to 350 degrees.
Pace muffin liners in muffin pan wholes and set aside.
Place almond butter and banana in food processor and start processing.
Add in olive oil as nuts are being processed.
Once the banana and almond butter have incorporated, stop processing and add in pumpkin puree, eggs, RAW honey and vanilla extract; process until well mixed.
Grab a separate mixing bowl and combine dry ingredients (almond flour, baking soda, baking powder, cinnamon and sea salt).
Using a spatula, mix both wet and dry mixtures together.
Using a tablespoon, pour mixture carefully into each muffin liner (3/4 full). Bake for 20 minutes.
Let cool for 20 minutes and enjoy with a cup of coffee.
Notes
Tools you'll need:
- Muffin pan
- Muffin liners
- Food processor
- Mixing bowl
- Spatula
- Measuring cups
- Measuring spoons
Nutrition Information
Serving size:
1 muffin --
Calories:
221
Fat:
18 g.
Carbohydrates:
9 g.
Protein:
7 g.