Hello White Chocolate Chia Pudding, you decadent, sweet little thing you. My taste buds love you and my morning energy levels need you. Thanks for existing, you are the best.
Guys, I am head over heels, SPRING IS HERE! Gosh, we've been waiting for you for a while, Spring. You've been the most sought after Spring in Boise since 1949, and we welcome you with open arms. I know everybody in our city has their flip flops and shorts ready, just waiting patiently for our blue skies and sunshine. We are active peoples over here in this side of the world. Therefore, we need us our warm temperatures to go out and play!
We see you, summer. We see you!
Boise is already warming up, and we can see more movement on the streets. My husband and I live in a condo downtown, and so we have a direct view to all that's going on around the city. Therefore, these past few days, we've been seeing a lot more people out and about. Whether they are heading to events, eating out, grabbing drinks or strolling around with their families, they all are cheerful and grateful for this nice temperature change! I've also been seeing a lot more Instagram photos and Instagram stories of people hiking, going to parks and being outside. It's so refreshing!
However, the weather forecast is telling us that it'll be a little rainy these next few days. So in order to give us some comfort, I decided to re-create this little bowl of joy I made a few weeks ago last night (make it the night before, and enjoy it the next day). My White Chocolate Chia Pudding feels like dessert, which is why it's so comforting, but it's very healthy and nutritious. Just what the doctor ordered for rainy days.
Also, white chocolate.
Who that eats Paleo hasn't missed white chocolate in their lives? I know I have! Bad. I haven't been able to have white chocolate since forEVER ago, as most white chocolate contains milk. And milk hurts my stomach pretty bad. But not this White Chocolate Chia Pudding; this little guy is dairy free, gluten free, and all things Paleo approved. My kind of treat.
This White Chocolate Chia Pudding is
paleo approved
gluten free
dairy free
sweet
satisfying
energizing
comforting
Also, you can add any toppings to your White Chocolate Chia Pudding: dried fruits, fresh fruits, nuts, seeds and/or dairy-free chocolate chips. So have fun making it your own creation. Enjoy! XO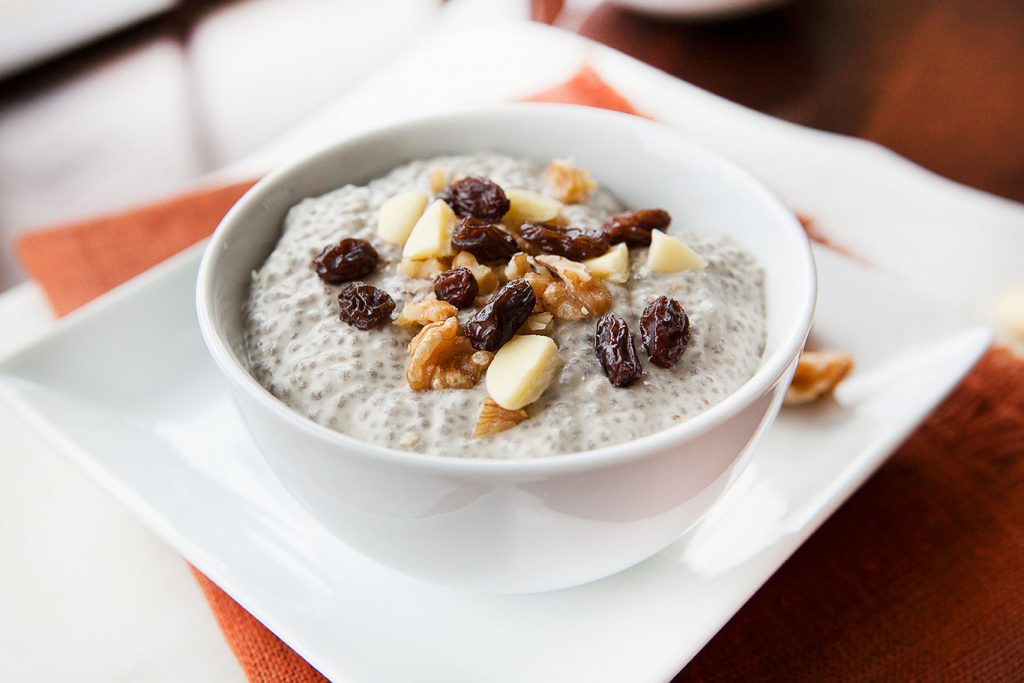 White Chocolate Chia Pudding
This White Chocolate Chia Pudding tastes just like dessert, but it is a super healthy snack! Gluten-free, dairy-free, Paleo approved & super easy to make!
Serves:
3 8-oz. mason jars
Instructions
Place all ingredients, except chia seeds, in a high speed blender and blend on high until smooth.
Divide mixture evenly into 3 mason jars, and mix in 2 tbsp of chia seeds into each. Seal jars and shake each one well before refrigerating them overnight. Shake 45 minutes after refrigeration to make sure chia seeds don't sink to the bottom.
When ready to eat, transfer the chia seed pudding to a cereal bowl and layer with toppings of choice.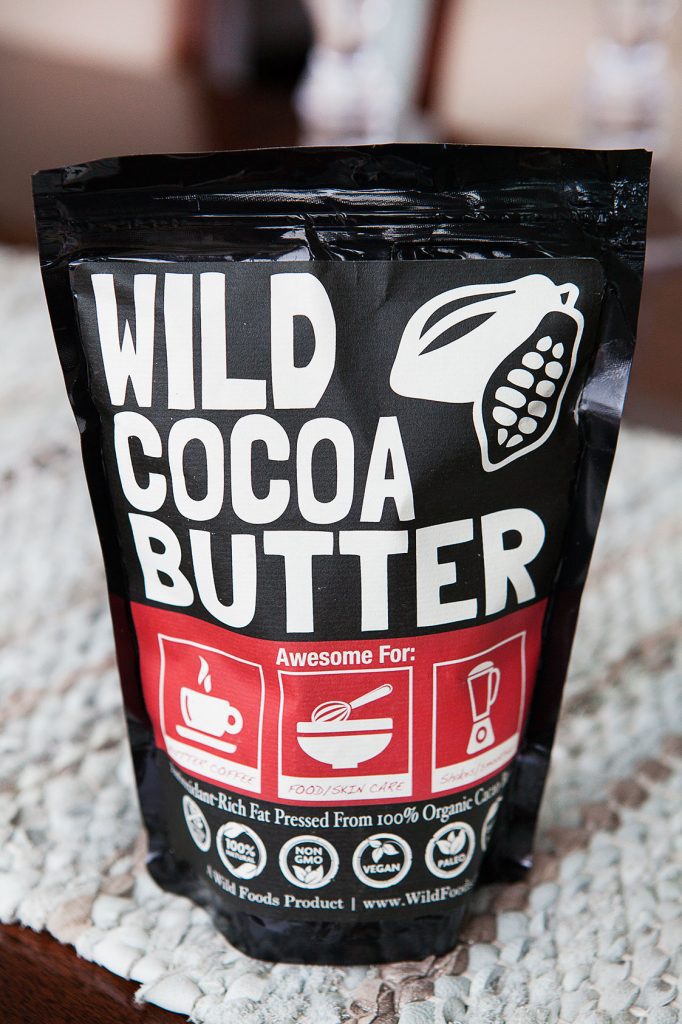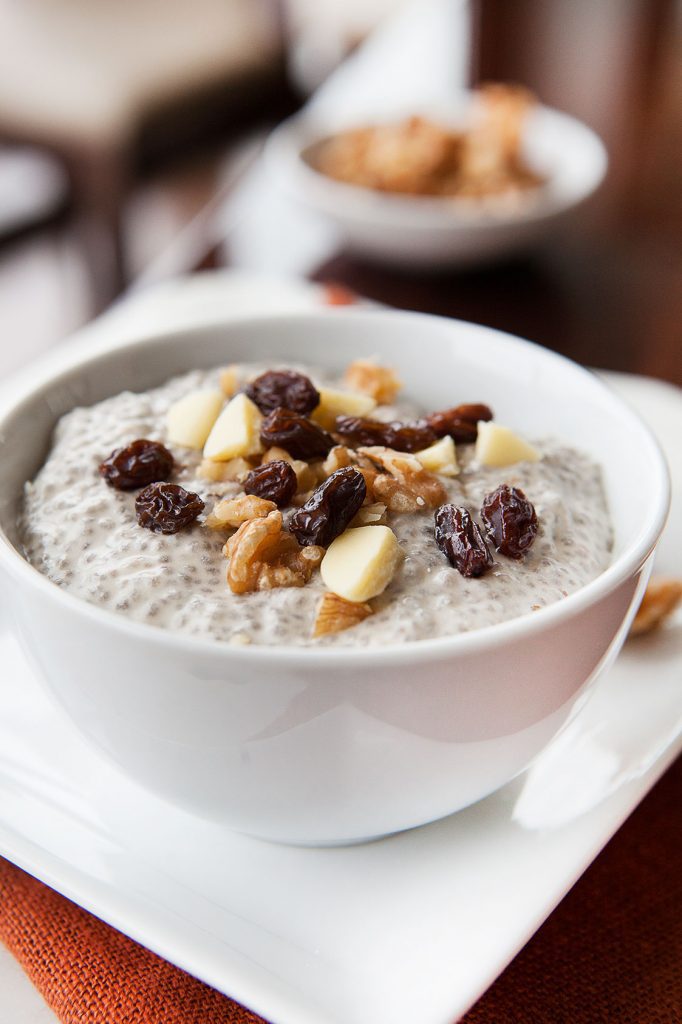 Other Paleo chia pudding recipes you'll love: