It's cupcake time! But not just any cupcakes – Dark Chocolate & Blackberry Paleo Cupcakes. Let's do this!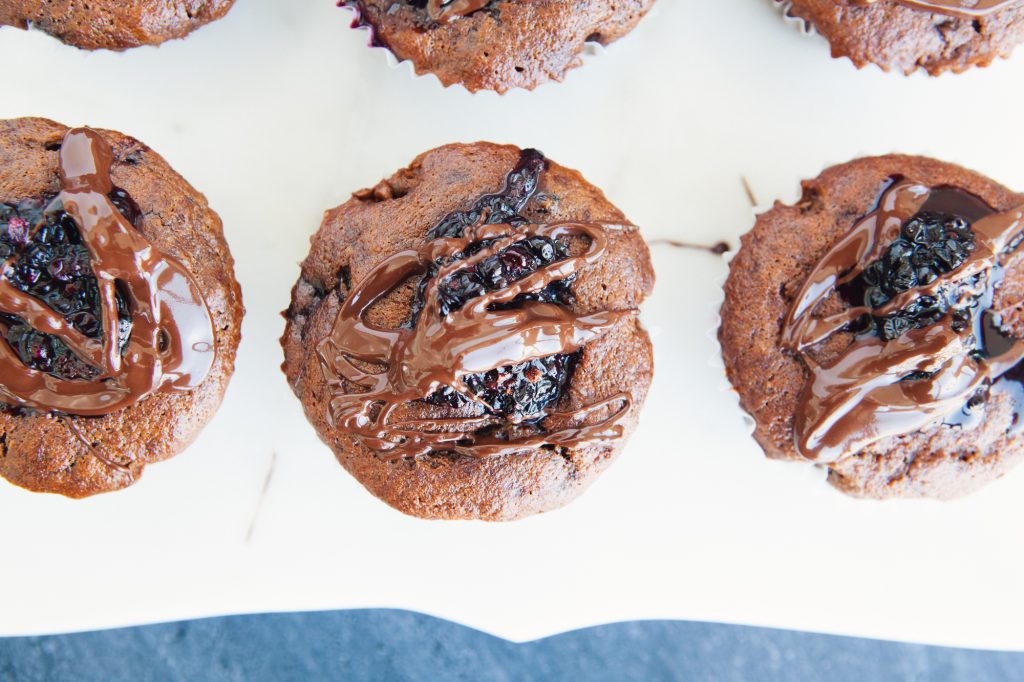 The recipe is nice and easy, and you can have these cuties done and ready to be enjoyed in 1 hour. The cupcake itself is made with coconut flour, collagen peptides, cacao powder, sunflower seed butter, eggs, banana and blackberries.
It has no nuts, so it's perfect for those who can't tolerate nuts, have allergies to them or simply don't want to have them as part of their diet.
The collagen peptides are dark chocolate & blackberry flavored, so they go hand in hand with the flavors of the actual cupcake (it was just meant to be!). This ingredient was added to the recipe to add extra nutrition to our treat. Don't you love it when delicious treats are also good for you?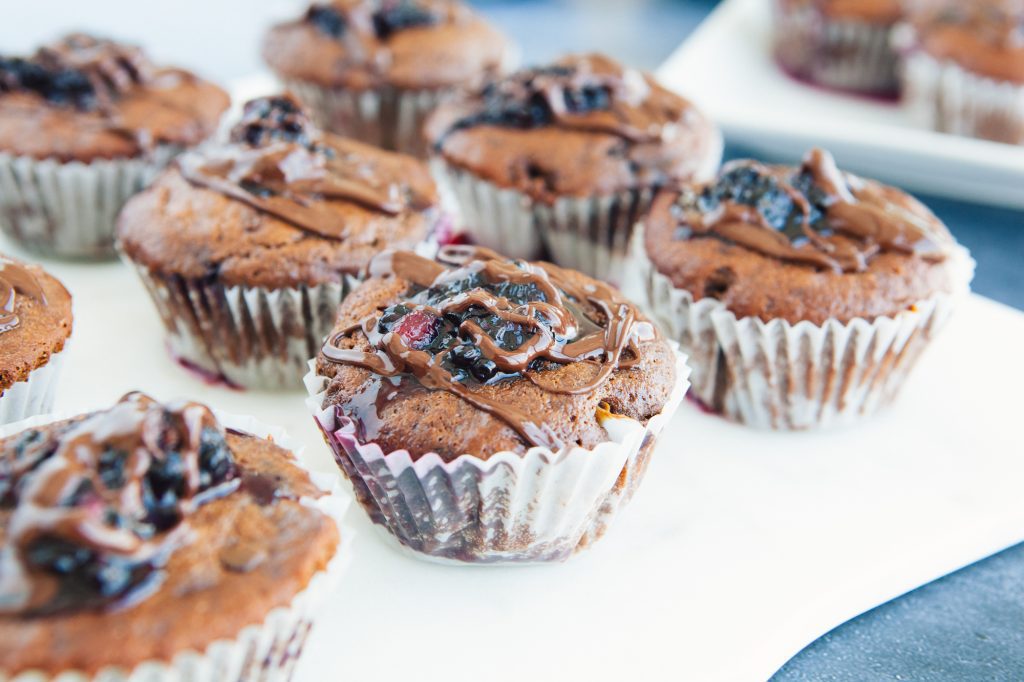 The sunflower seed butter adds moist and decadence to the cupcake base, so this is a situation where both the cupcake AND the toppings are amazing.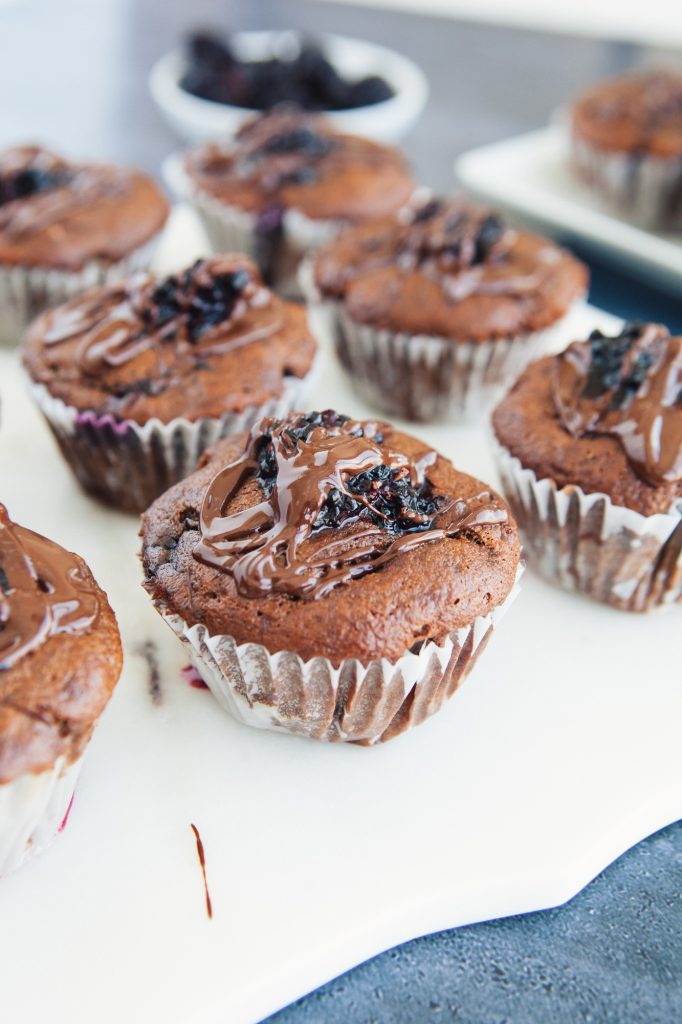 The toppings are perfectly balanced with a blackberry sauce made with just two ingredients, and with a chocolate sauce made purely out of one dairy-free ingredient! These two are magical together and I think you'll absolutely love the combo.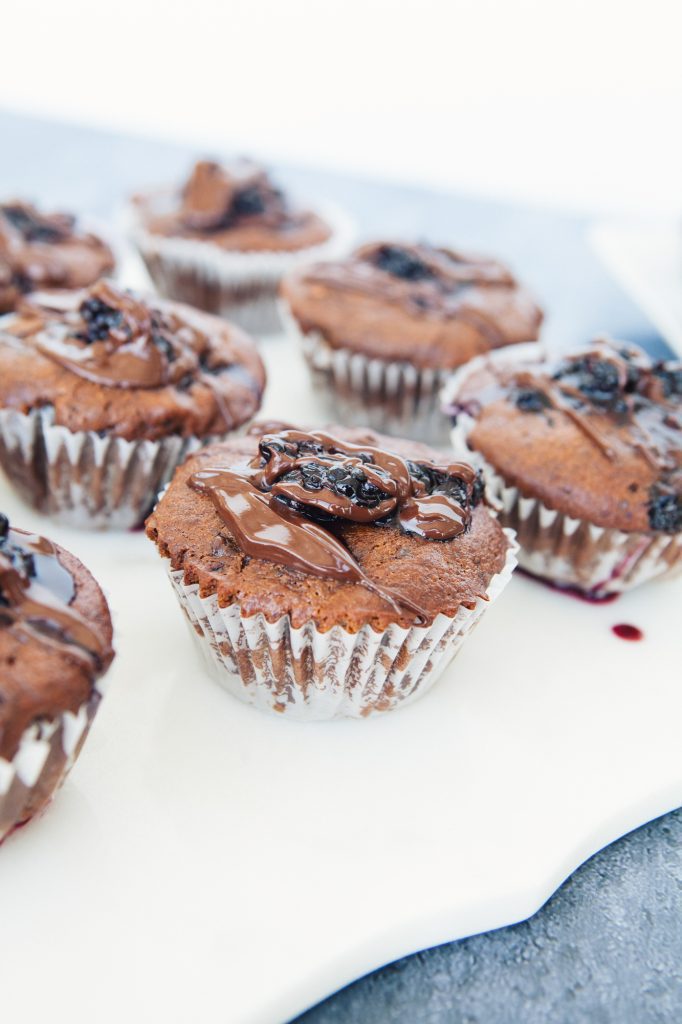 I hope you all love these cupcakes! They are:
Decadent
Rich
Naturally gluten-free & dairy-free
Nut-free
Nutritious
& SO delicious!
These would make for the perfect treat to bring to birthday parties or dinner parties. People would never guess they are "healthy" and gluten-free! They are also refined-sugar free, paleo and super easy to make!
Don't believe me? Here's a video to show you just how easy these are to make!
If you like dark chocolate, be sure to check out our Dark Chocolate Mint Mocha, RAW Dark Chocolate Blackberry Paleo Cheesecake, Dark Chocolate Coconut Muffins and Paleo Dark Chocolate Chip Brownies! And for more cupcake recipes, try my Carrot Cake Cupcakes and Paleo Vanilla Cupcakes!
If you try this recipe, let me know! Leave a comment, rate it, and tag a photo #amazingpaleo on Instagram so we can see what you come up with. XO!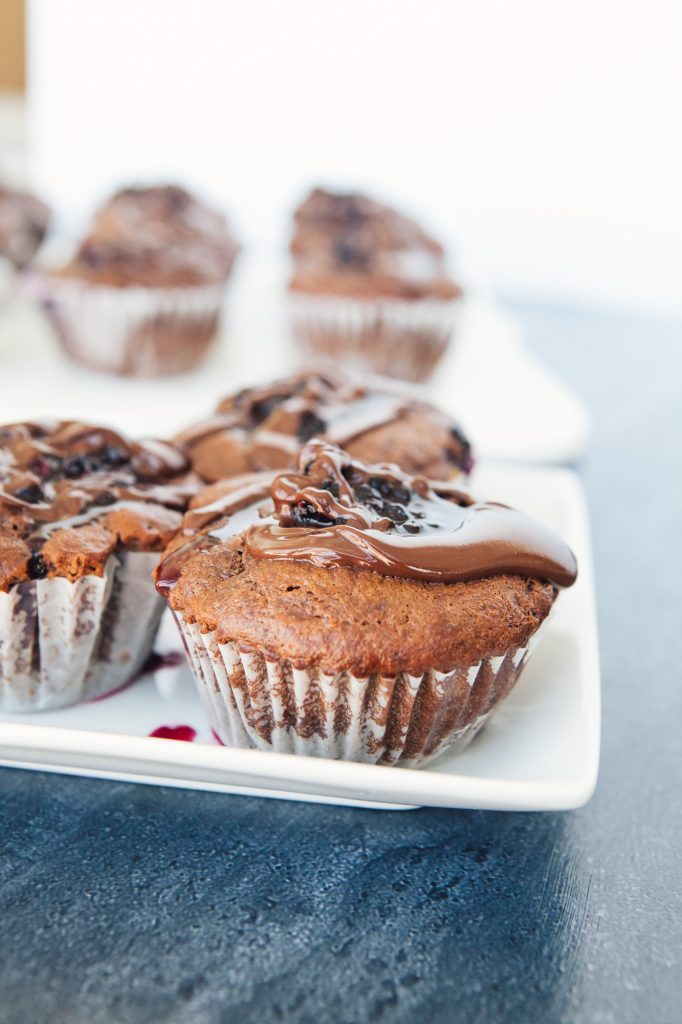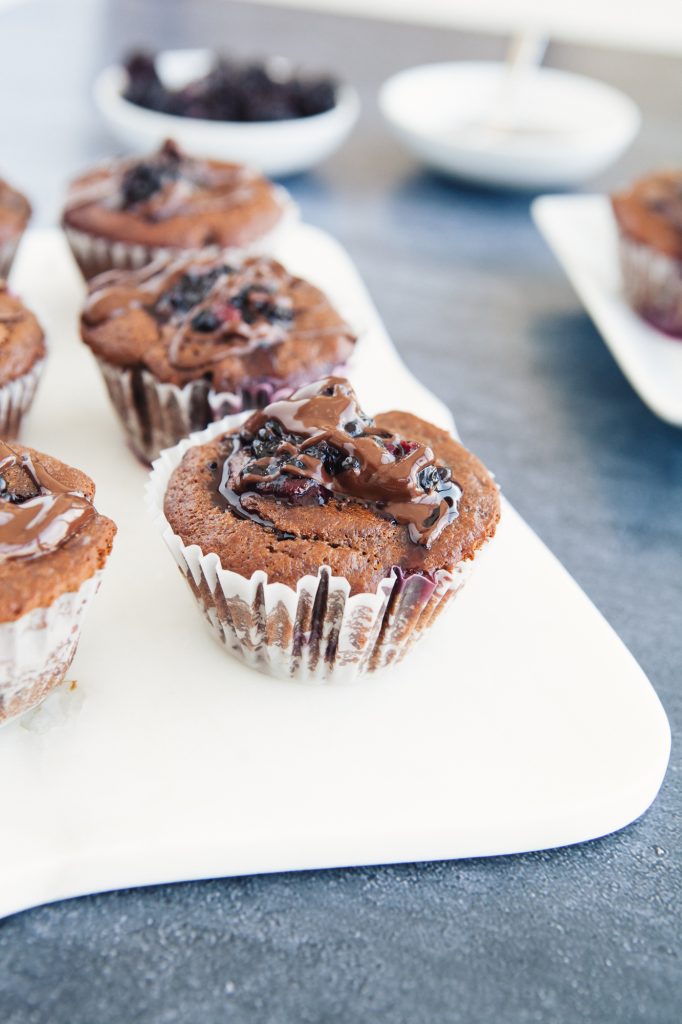 Dark Chocolate & Blackberry Paleo Cupcakes
These Dark Chocolate & Blackberry Paleo Cupcakes cupcakes are rich, decadent, nutritious and 100% delicious! Also, naturally gluten-free, dairy-free and nut-free!
Ingredients
For the Cupcakes:
2 eggs
1 cup mashed bananas
1 cup Sunbutter
¼ cup honey
½ cup coconut flour
¼ cup raw cacao powder
½ tsp baking powder
½ tsp baking soda
¼ tsp sea salt
½ cup blackberries
For the Blackberry & Chocolate Toppings:
½ cup blackberries
2 tbsp honey
Instructions
Preheat oven to 350 F. Line a muffin pan with 12 muffin liners and set aside.
Mix coconut flour, collagen peptides, cacao powder, baking powder, baking soda and sea salt in a large bowl and set aside.
In a separate bowl, whisk eggs, bananas, sunflower seed butter and honey. Pour over bowl with dry ingredients, fold in blackberries and mini chocolate chips.
Divide batter evenly between the 12 muffin liners and bake for 40 minutes.
In a small saucepan over low heat, mix together blackberries and honey until blackberries break apart. Microwave chocolate chips, 20 seconds at a time, until melted.
Decorate muffins with blackberry mixture and melted chocolate, and enjoy right away.
Notes
Tools You'll Need:
- Cupcake pan (for 12 cupcakes)
- 12 muffin liners
- Mixing bowls
- Measuring cups
- Measuring spoons
- Whisker
- Spatula
Nutrition Information
Serving size:
1 cupcake
Calories:
241
Fat:
14 g.
Carbohydrates:
20 g.
Protein:
9 g.
PIN ME!