The typical American mailbox is not too thrilling. Am I right? I don't know about yours, but most of the time, ours is filled with things like credit card letters trying to get our business, fast food coupons (ew!), services' brochures, local announcements, and bills, bills, bills.  It is not everyday that we get the cool stuff…online shopping packages, sweet letters from friends and family, wedding or baby shower invitations, or even fun surprises.
However, my mailbox luck recently changed, as I received a wonderful and very delicious package! And guess what? It was full of colorful packaged goodies for me to try! Best.Mail.Day.Ever.
These goodies were ALL Paleo. That's right. Paleo approved little bundles of joy from Caveman Foods. I had so much fun going through that box, uncovering the wonderful treats I had been sent in all sorts of different flavors. Can you say LUCKY GIRL!?
I had never seen these Paleo treats before and I thought they were completely genius. You know, sometimes our lives get so busy and so jammed packed with things we have to do, that cooking and baking are put on the back burner as we simply cannot find the time. And, as the health-nuts that we are, we really don't have a lot of options when it comes to buying a quick Paleo snack on the go or finding Paleo-approved restaurants that are close to us when we need them.
For this reason, I think that these Paleo treats were amazing; 100% revolutionary in the Paleo world. When we are busy and need something on the go, we can just quickly grab one or two of these before leaving the house…we never know when hunger will set in, or when we might need a quick pick-me-up, or when we feel like indulging in a little treat to make us feel better. If we have something handy and ready to eat, we'd be golden. Ready to carry on and be our amazing selves.
So let me dig in a little deeper and tell you about the goods I got to try! And in case you were wondering,…yes, they are available for purchase (online, which makes it so so, so easy)!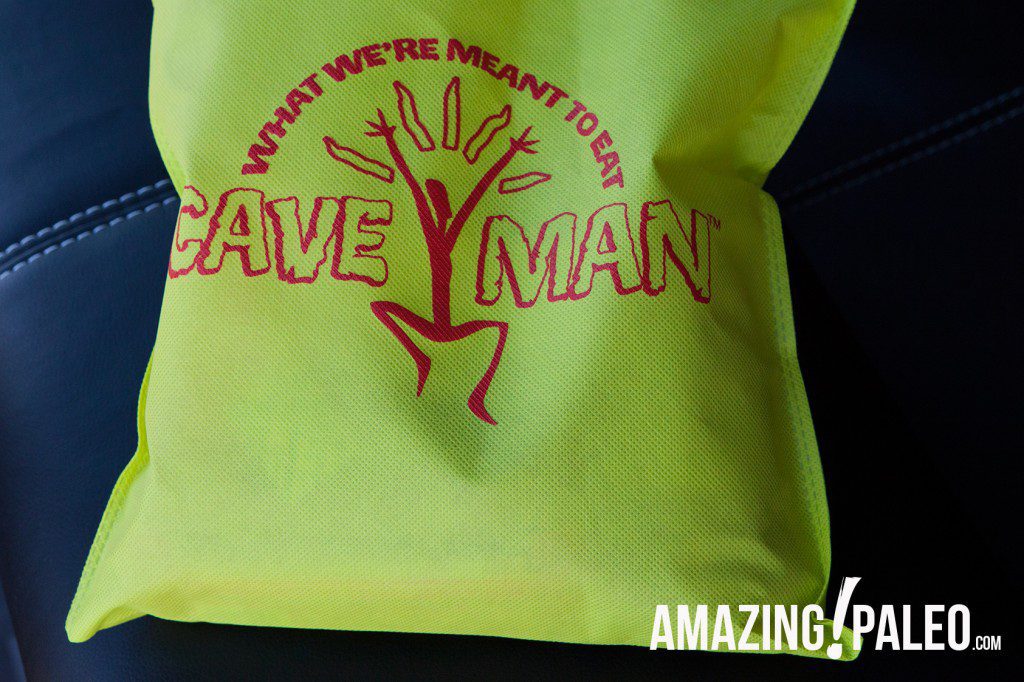 The first treats category I saw in the box, as I was unveiling my treats, were these Jerky packs. I can honestly say that I have never personally seen Paleo-freindly jerky sold in regular grocery stores or convenient stores. The stuff I find and see is always packed with additives…lots of ingredients I have never even heard of. But these gorgeously packaged Chicken Jerky snacks that you see below, are Paleo-friendly and contain nothing but all natural, whole foods. No gross additives at all! 100% natural, simple and fresh tasting. These had good mix of flavor and substance to them.  The flavors you see below are not yet available for sale, but Caveman Foods currently has the following flavor for sale: Spicy BBQ Chicken Jerky.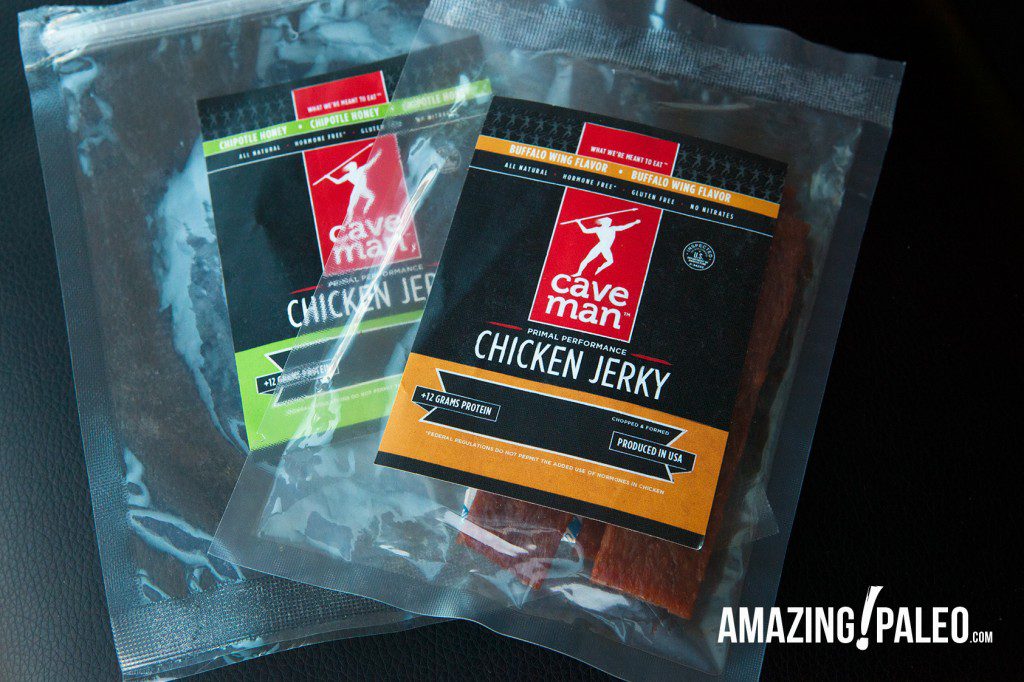 Cute little packs, aren't they?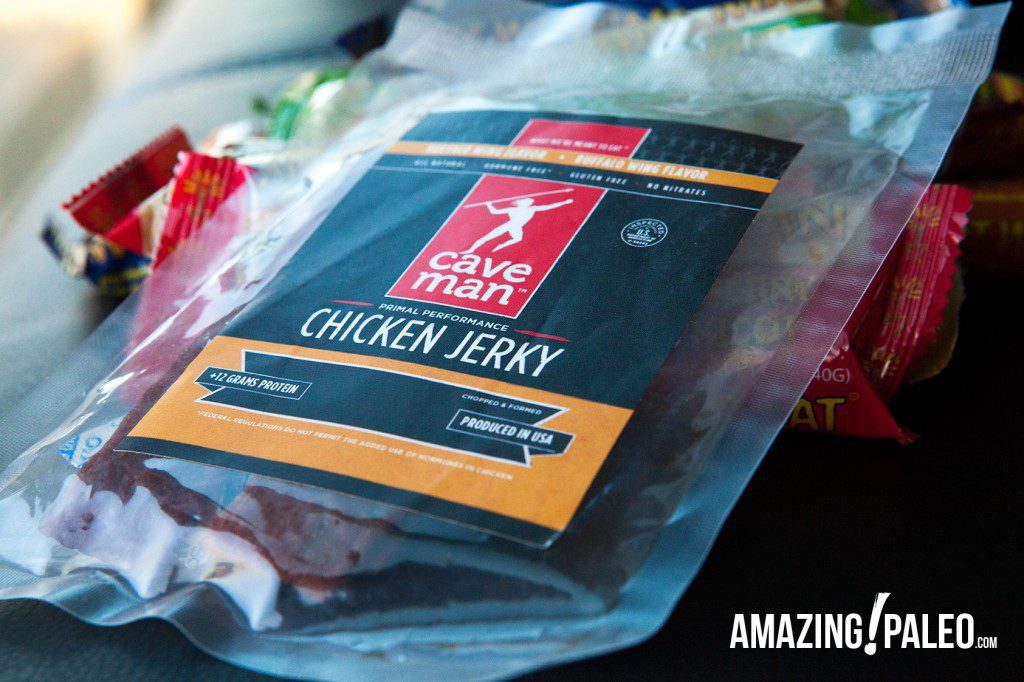 The next treats category I found (my personal favorite) in the box, were Caveman Foods Paleo Bars! I got so many of them, so many options…which I love! Options are good. 'Cause you know, some days one may feel like something with a little chocolate, some days one may feel like something a little lighter, like something berry-flavored. These bars will basically adjust to any craving, because there are so many fun flavors to choose from.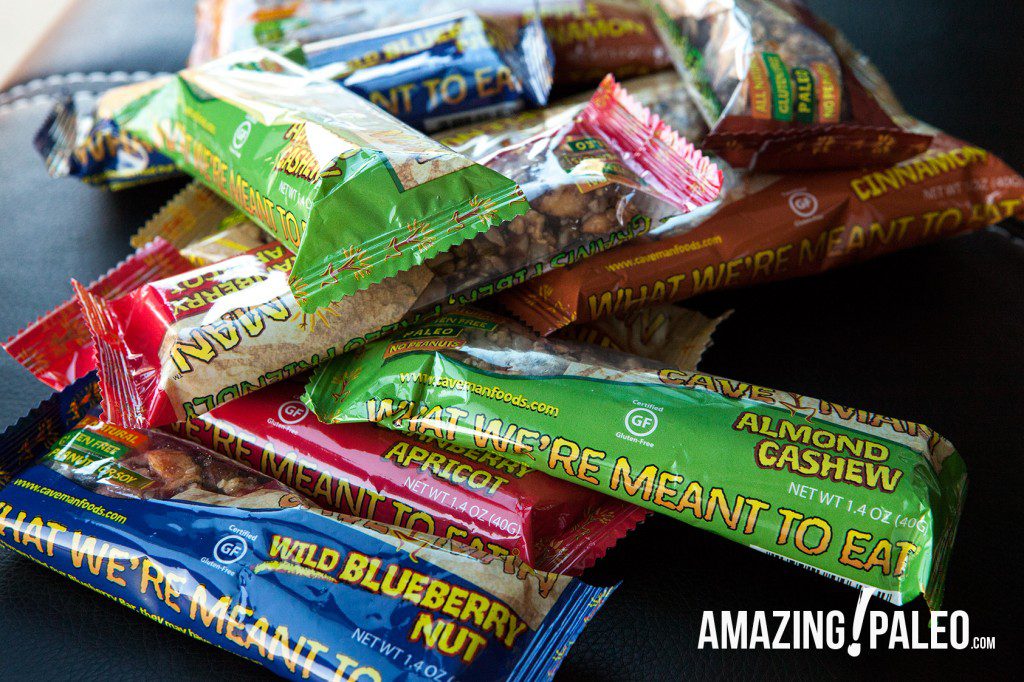 I loved them all (I took them with me wherever I went on these last two weeks), but my personal favorites were the Dark Chocolate Almond Coconut Bars and the Apple Cinnamon Bars. Don't these two flavors just sound dreamy? Well, they are. You need these in your life if you don't have the time or desire to bake or cook snacks to take on the go with you. Not only do they taste great, but they are also all natural; perfect combination, if you ask me. You all should go check out Caveman Food's website and see all the snacks they offer. They may just be exactly what you've been looking for.