Paleo Blueberry Goodness Smoothie Recipe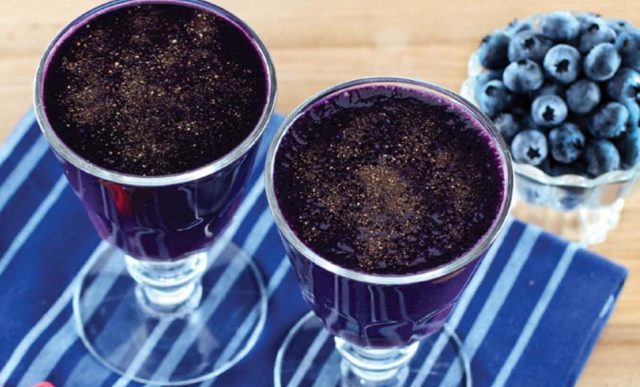 1 ½ cups frozen blueberries
1 ½ cups unsweetened vanilla almond milk
2 Medjool dates, pitted
¼ teaspoon cinnamon
⅛ teaspoon nutmeg (to garnish)
Place all ingredients in blender, except for the nutmeg, and blend on high until smooth.
Pour smoothie in a glass and garnish with half of the nutmeg. Enjoy!
Tools You'll Need:
- High-speed blender
- Measuring cups
- Measuring spoons
Serving size:
8 ounces
Calories:
163.7 kcal.
Fat:
2.25 g.
Carbohydrates:
35.5 g.
Protein:
2 g.
Recipe by
Amazing Paleo - Healthy Paleo Diet Recipes
at https://www.amazingpaleo.com/2016/05/15/paleo-blueberry-goodness-smoothie-recipe/