Energy Boosting Paleo Granola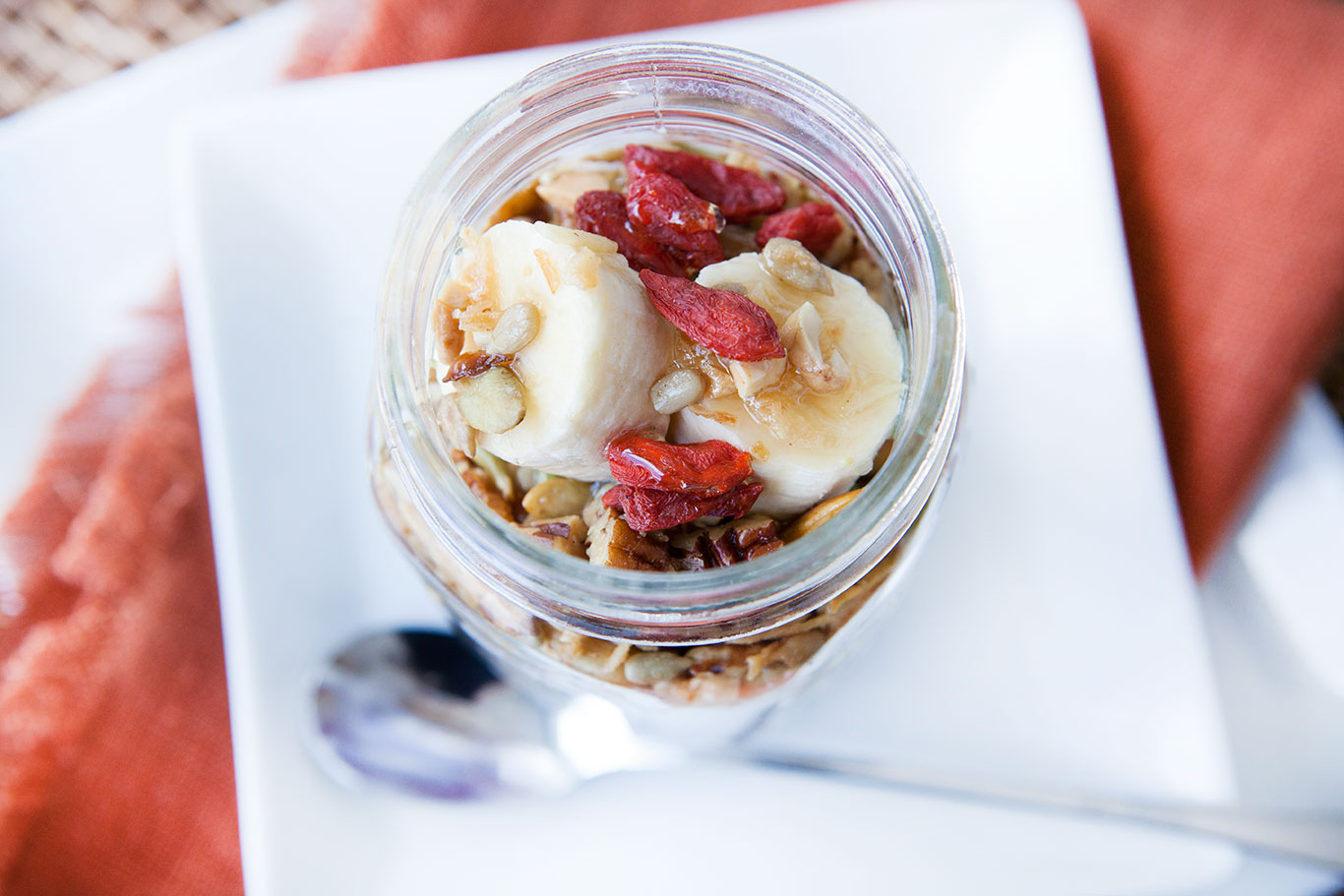 1 cup raw cashews, finely chopped
2 cups pumpkin seeds
1 cup sunflower seeds
1 ½ cup pecans, chopped
2 cups unsweetened coconut flakes
1 tsp of sea salt
½ cup maple syrup
6 tbsp grape seed oil
Preheat over to 300 F.
Mix dry ingredients in a bowl. Set aside.
Mix wet ingredients in a separate bowl, pour over dry ingredients and mix to combine.
Spread mixture on a large baking sheet, and bake for about 45 minutes total; carefully stir mixture every 10 minutes to prevent burning. Let cool completely and fold in desired dried fruit. Store in a tight lid container for up to 3 weeks.
Tools You'll Need:
- Baking sheet
- Spatula
- Cutting board
- Knife
- Mixing bowls
- Measuring cups
- Measuring spoons
Serving size:
1 serving --
Calories:
288
Fat:
23 g.
Carbohydrates:
10 g.
Protein:
5 g.
Recipe by
AmazingPaleo.com
at https://www.amazingpaleo.com/2016/10/11/energy-boosting-paleo-granola/