No-Bean Spicy Chicken Paleo Chili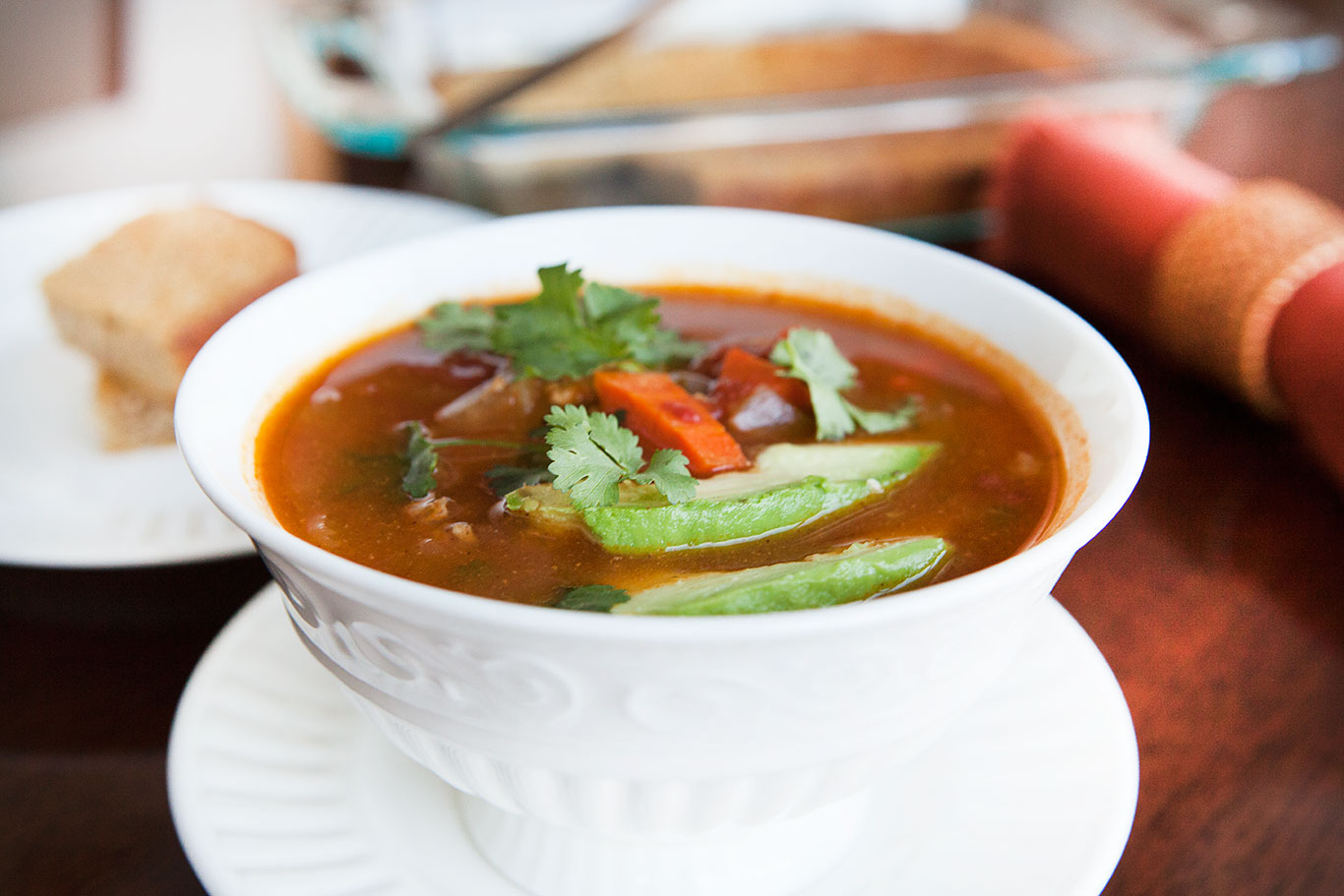 2 lbs. ground chicken
1 red onion, diced
1 yellow onion, diced
1-2 serrano peppers, minced
6 garlic cloves, minced
29 oz. can diced tomatoes
14.5 oz. can organic pumpkin puree
3 large carrots, peeled and sliced
6 celery stalks, sliced
32 oz. low sodium vegetable broth
1 tbsp coconut oil
2 tbsp chili powder
2 tsp smoked paprika
2 tsp cumin
2 tsp dried oregano
½ tsp red pepper flakes
1 tsp sea salt, or to taste
Place a skillet over medium heat and add coconut oil; once hot cook onions for about 5 minutes. Add in garlic, serrano peppers, chili powder, paprika, cumin, oregano, red pepper flakes and sea salt, and cook for another 2 minutes. Add in chicken and cook until no pink remains; about fifteen minutes.
Transfer cooked ingredients from skillet to crockpot, add in remaining ingredients, cover and cook on low for 8 hours. Serve hot along with favorite chili toppings.
Tools You'll Need:
- Crockpot (I have this one: http://www.williams-sonoma.com/products/all-clad-deluxe-slow-cooker-with-aluminum-insert/)
- Spatula
- Measuring cups
- Measuring spoons
- Cutting board
- Sharp knife
Serving size:
1 serving --
Calories:
203
Fat:
5 g.
Carbohydrates:
13 g.
Protein:
19 g.
Recipe by
AmazingPaleo.com
at https://www.amazingpaleo.com/2016/11/10/no-bean-spicy-chicken-paleo-chili/