Chewy Chocolate Chip Cookie Bars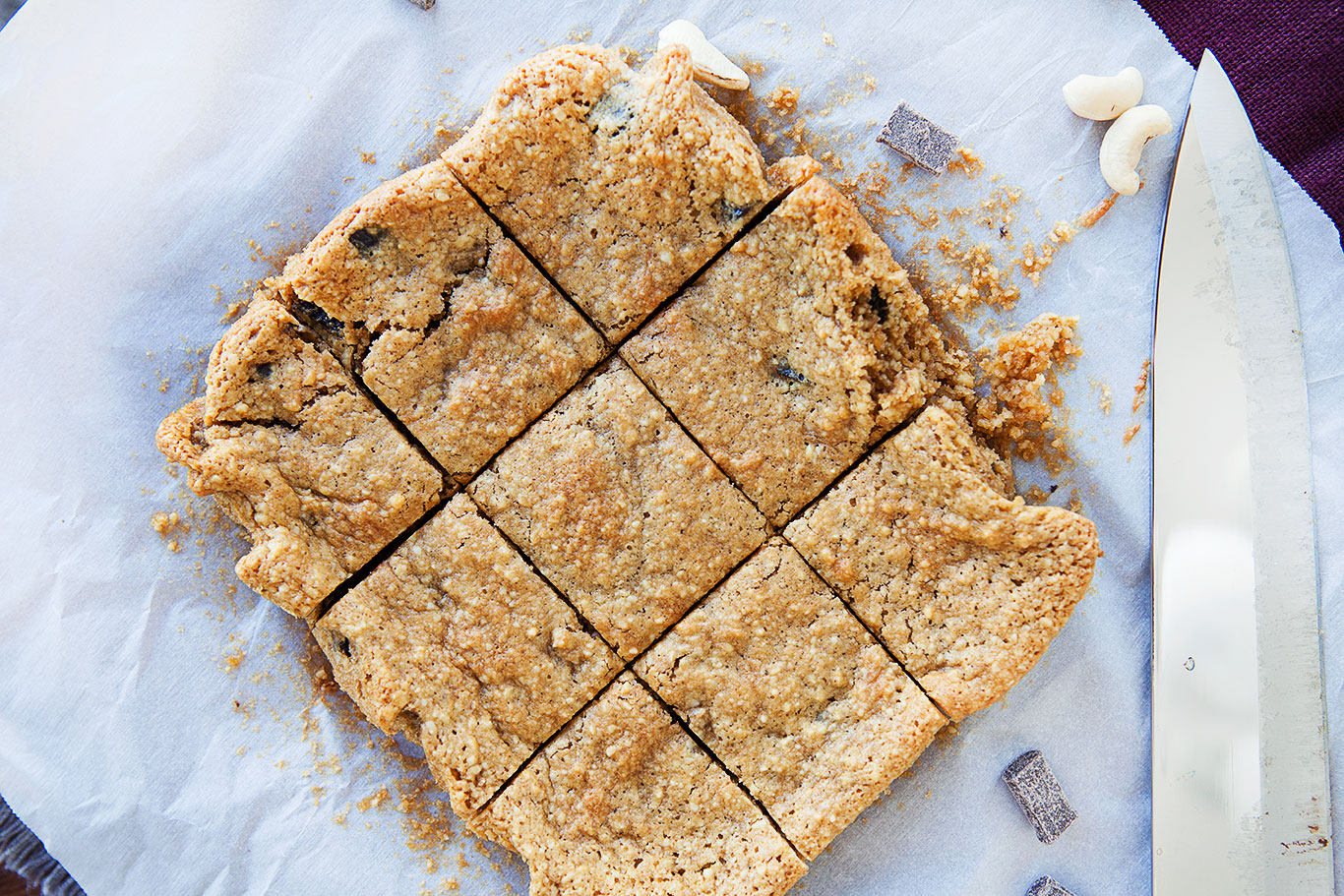 Preheat oven to 350 F. Line a baking dish with parchment paper and set aside.
In a large mixing bowl, mix cashew flour, coconut flour, coconut sugar, baking powder, baking soda and sea salt.
In a separate bowl, whisk eggs, shortening and vanilla extract. Pour over dry ingredients and mix well. Fold in chocolate chunks, pour batter into lined baking dish and bake for 25-30 minutes. Check at minute 25, you want bars to be golden brown. Let cool and slice.
Tools You'll Need:
- 9x9" baking dish
- Parchment paper
- Mixing bowls
- Spatula
- Whisk
Serving size:
1 bar --
Calories:
294
Fat:
45 g.
Carbohydrates:
27 g.
Sodium:
182 mg.
Fiber:
2 g.
Protein:
7 g.
Recipe by
AmazingPaleo.com
at https://www.amazingpaleo.com/2017/04/19/chewy-chocolate-chip-cookie-bars/