Matcha Bliss Balls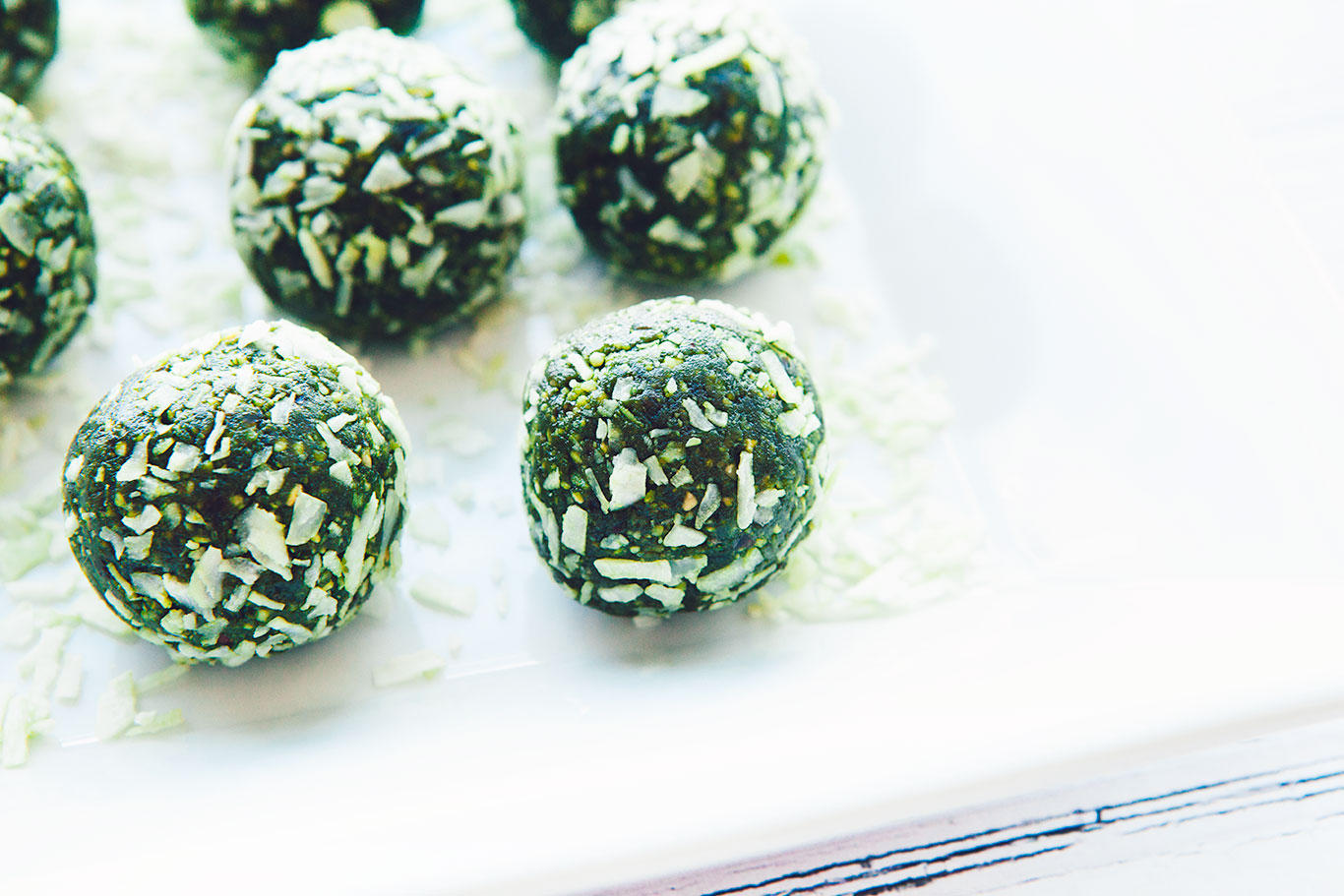 Serves:
8 Matcha Bliss Balls
Add cashews, hazelnuts and shredded coconut to a food processor, and process until chopped. Add in matcha powder and pulse to combine. Add dates, vanilla extract and coconut butter and process. Pour in warm milk and process until well combined.
Roll batter into 1 ½" size balls and place them on a plate. Refrigerate for 15 minutes.
Press unsweetened shredded coconut all over bliss balls to decorate (re-shape balls as needed). Refrigerate and serve.