Dark Chocolate & Blackberry Paleo Cupcakes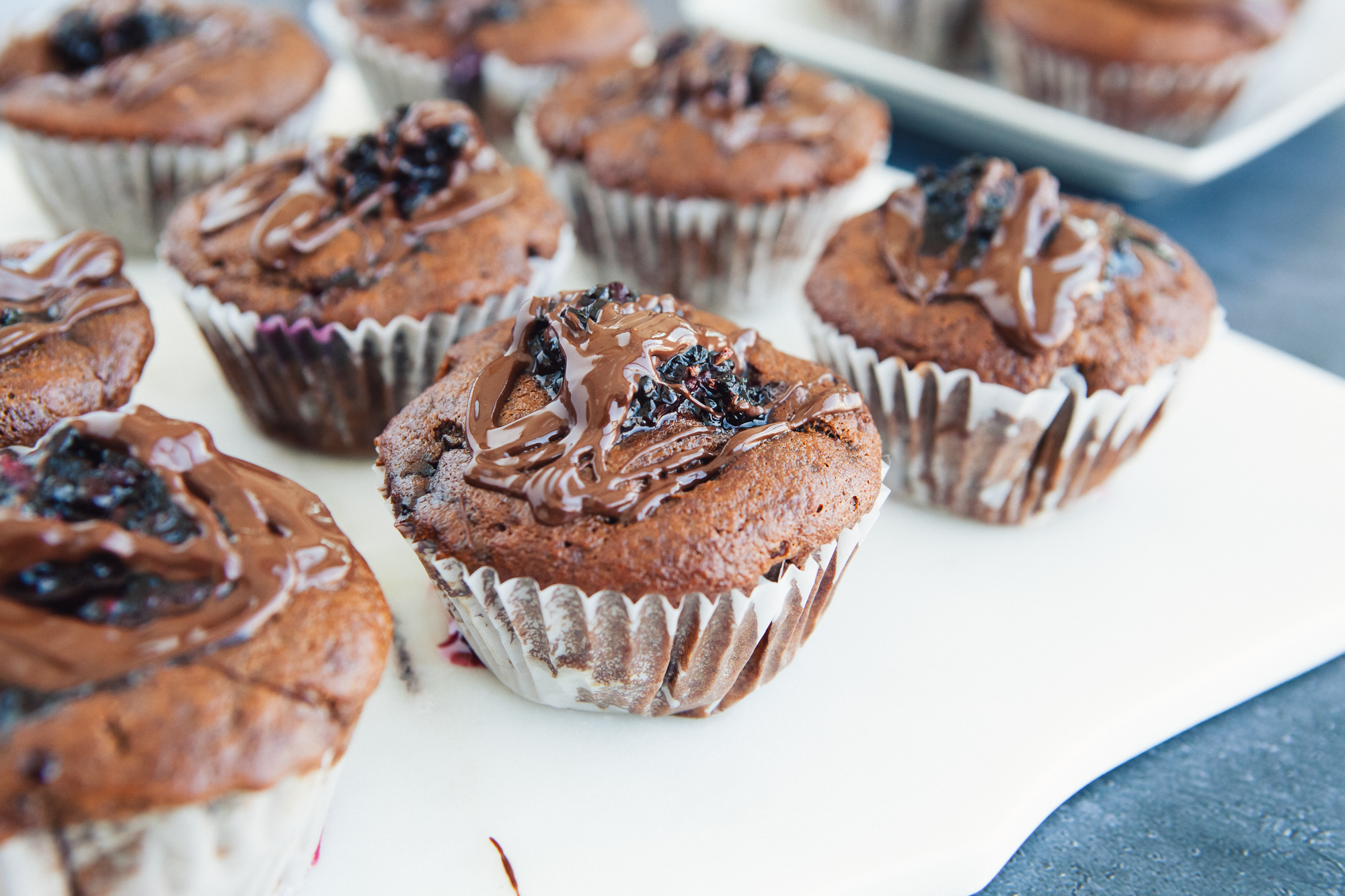 2 eggs
1 cup mashed bananas
1 cup Sunbutter
¼ cup honey
½ cup coconut flour
¼ cup raw cacao powder
½ teaspoon baking powder
½ teaspoon baking soda
¼ teaspoon sea salt
½ cup blackberries
½ cup blackberries
2 tablespoons honey
Line muffin pan and set aside.
Preheat oven to 350 degrees.
Mix dry ingredients (coconut flour, collagen peptides, cacao powder, baking powder, baking soda and sea salt) in a mixing bowl and set aside.
Mix wet ingredients (eggs, bananas, SunButter and honey) in a mixing bowl and set aside. Fold in blackberries and mini chocolate chips.
Pour wet into dry ingredients and mix until incorporated.
Carefully pour mixture into muffin liners and bake for 40 minutes.
One muffins are done baking, remove from oven and set aside to cool.
In a saucepan or microwave, mix together blackberries and honey until blackberries break apart.
Microwave chocolate chips (20 seconds at a time) until melted.
Decorate muffins with blackberry mixture and melted chocolate. Enjoy!
Tools You'll Need:
- Cupcake pan (for 12 cupcakes)
- 12 muffin liners
- Mixing bowls
- Measuring cups
- Measuring spoons
- Whisker
- Spatula
Serving size:
1 cupcake
Calories:
241
Fat:
14 g.
Carbohydrates:
20 g.
Protein:
9 g.
Recipe by
Amazing Paleo - Healthy Paleo Diet Recipes
at https://www.amazingpaleo.com/2017/09/13/dark-chocolate-blackberry-paleo-cupcakes/