Winter Kale Salad with Raspberry Vinaigrette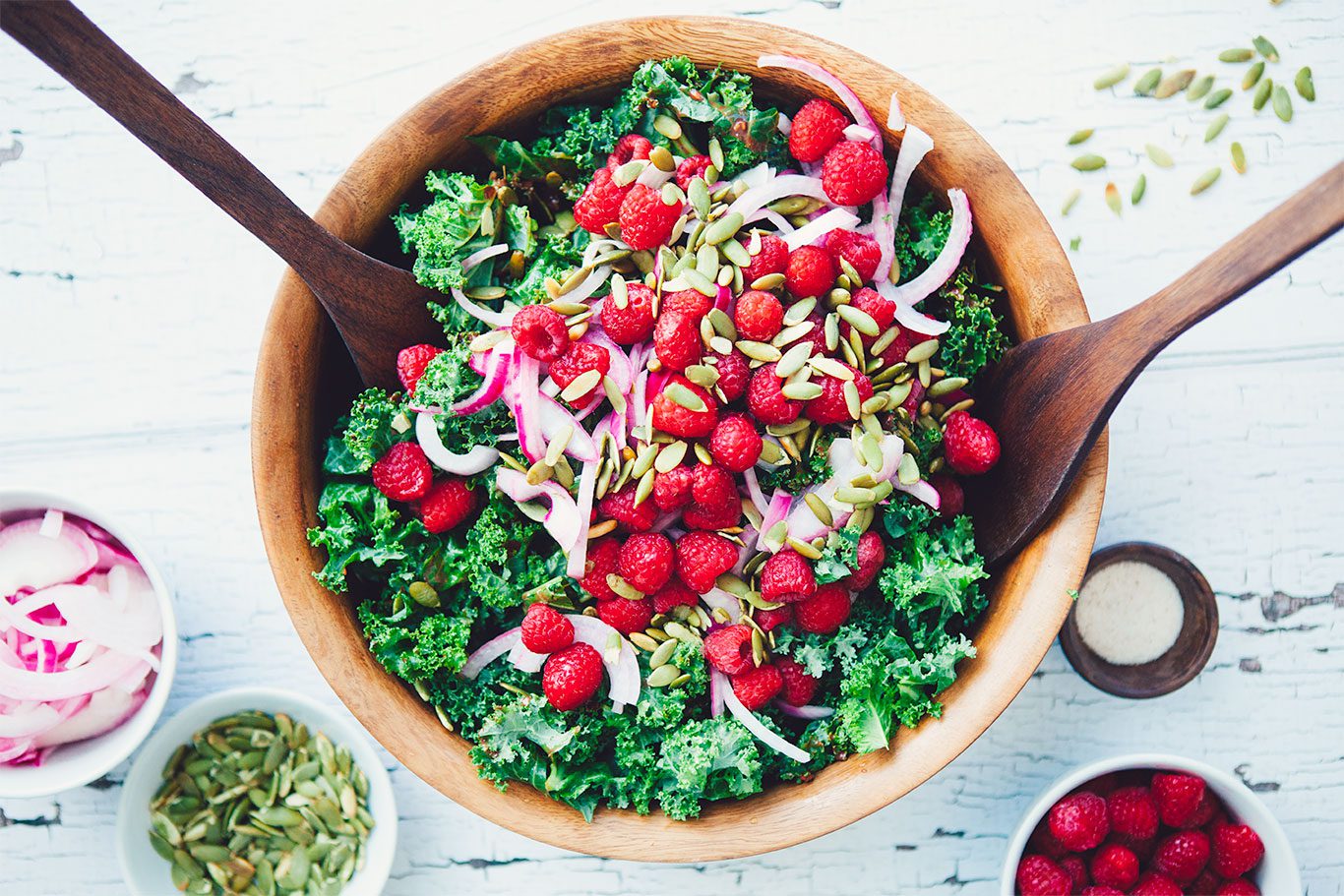 ½ red onion, thinly sliced
½ cup white vinegar
½ cup filtered water
¼ tsp sea salt
¾ cups balsamic vinegar
½ cup extra virgin olive oil
1 cup fresh raspberries
1 tbsp maple syrup
¼ tsp sea salt
¼ tsp black pepper
4 cups kale, sliced
½ cup roasted pumpkin seeds
1½ cup fresh raspberries
In a small bowl, combine vinegar, water and sea salt. Add in sliced onion, cover and place in refrigerator for about one hour to pickle.
Once hour passes, drain water and set onions aside until use.
Place a saucepan over medium heat and add in the balsamic vinegar. Once the vinegar reaches a low boil, reduce temperature to medium low and cook until vinegar is reduced by half.
Set aside to let cool completely.
Place all raspberry vinaigrette ingredients in blender, including the balsamic reduction you just made, and blend on high until smooth.
Place kale in salad bowl and add in desired amount of vinaigrette; toss to coat. Add raspberries, pickled onions and roasted pumpkin seeds to your salad, and serve right away. Enjoy!
Recipe by
AmazingPaleo.com
at https://www.amazingpaleo.com/2017/10/28/winter-kale-salad-with-raspberry-vinaigrette/