Banana Nut Protein Squares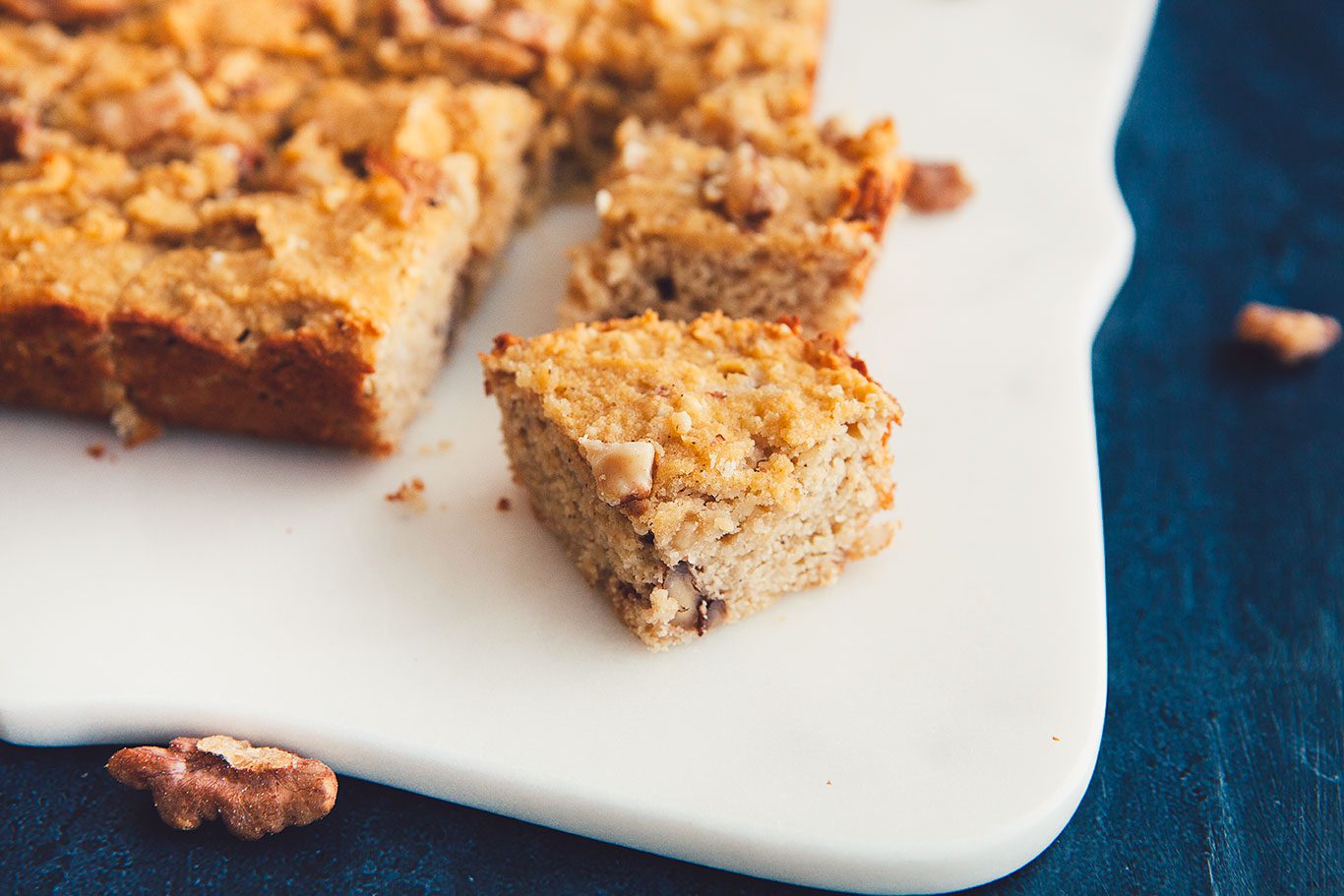 6 tbsp Vital Proteins Banana Protein Powder
½ cup cashew meal
½ cup coconut flour
1 tsp baking powder
½ tsp sea salt
½ cup pumpkin puree
3 eggs
½ cup full fat canned coconut milk
4 tbsp honey
1 tsp vanilla extract
¼ -½ cup chopped walnuts
Coconut oil, to grease baking dish
Preheat oven to 325 F. Grease an 8"x8" baking dish with coconut oil spray and set aside.
Mix all dry ingredients, except for the walnuts, in a large mixing bowl and set aside.
In a separate bowl, whisk all wet ingredients. Pour over bowl with dry ingredients and mix to combine. Fold in chopped walnuts, pour batter in baking dish and bake for 35-40 minutes. Let cool completely before cutting into squares.
Recipe by
AmazingPaleo.com
at https://www.amazingpaleo.com/2017/11/10/banana-nut-protein-squares/