Easy Chicken and Veggie Meal Prep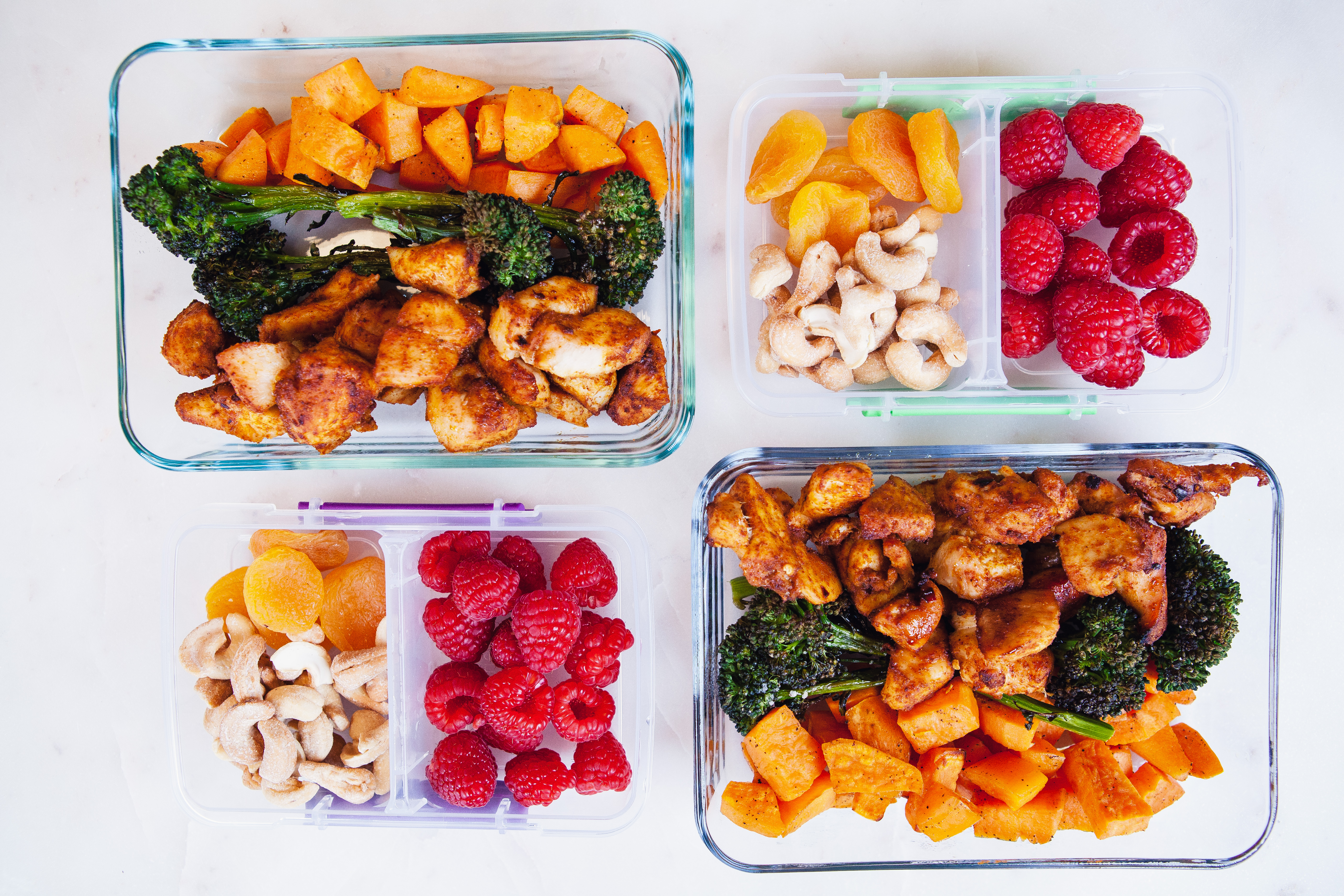 Serves:
5 servings (feeds 5 people)
3 lbs. boneless skinless chicken breasts, cut into small pieces
3 sweet potatoes, peeled and diced
5-6 cups broccolini
2 tbsp olive oil
4 tbsp coconut oil, melted
4 tbsp Frontier Co-Op's Mexican Seasoning
2 tsp sea salt, or to taste
Freshly cracked pepper, to taste
Preheat the oven to 450 F.
Combine chicken with 2 tbsp of olive oil, Mexican Seasoning and 1 tsp sea salt. Store in refrigerator while you prep other ingredients.
Arrange sweet potatoes and broccolini on their own baking dishes, making sure the veggies don't overlap, so they have space to cook well. Drizzle with coconut oil and sprinkle 1 tsp sea salt + black pepper. Arrange chicken on a separate baking sheet.
Place chicken, broccolini and sweet potatoes in oven and cook for 15 minutes. Remove chicken and broccolini and cook sweet potatoes for another 15 minutes.
Note 1:
If you want your broccolini to be perfection on a bowl, make sure you don't add too much oil and that you let it stay in the oven until the florets start to get a little charred.

Note 2:
If you want your sweet potatoes to be nice and soft, make sure you add a generous amount of coconut oil and that you keep them in the oven for a good 30-40 minutes; however, keep a close eye so they don't burn.
Recipe by
AmazingPaleo.com
at https://www.amazingpaleo.com/2018/01/08/easy-chicken-and-veggie-meal-prep/