Paleo Vanilla Peach Cobbler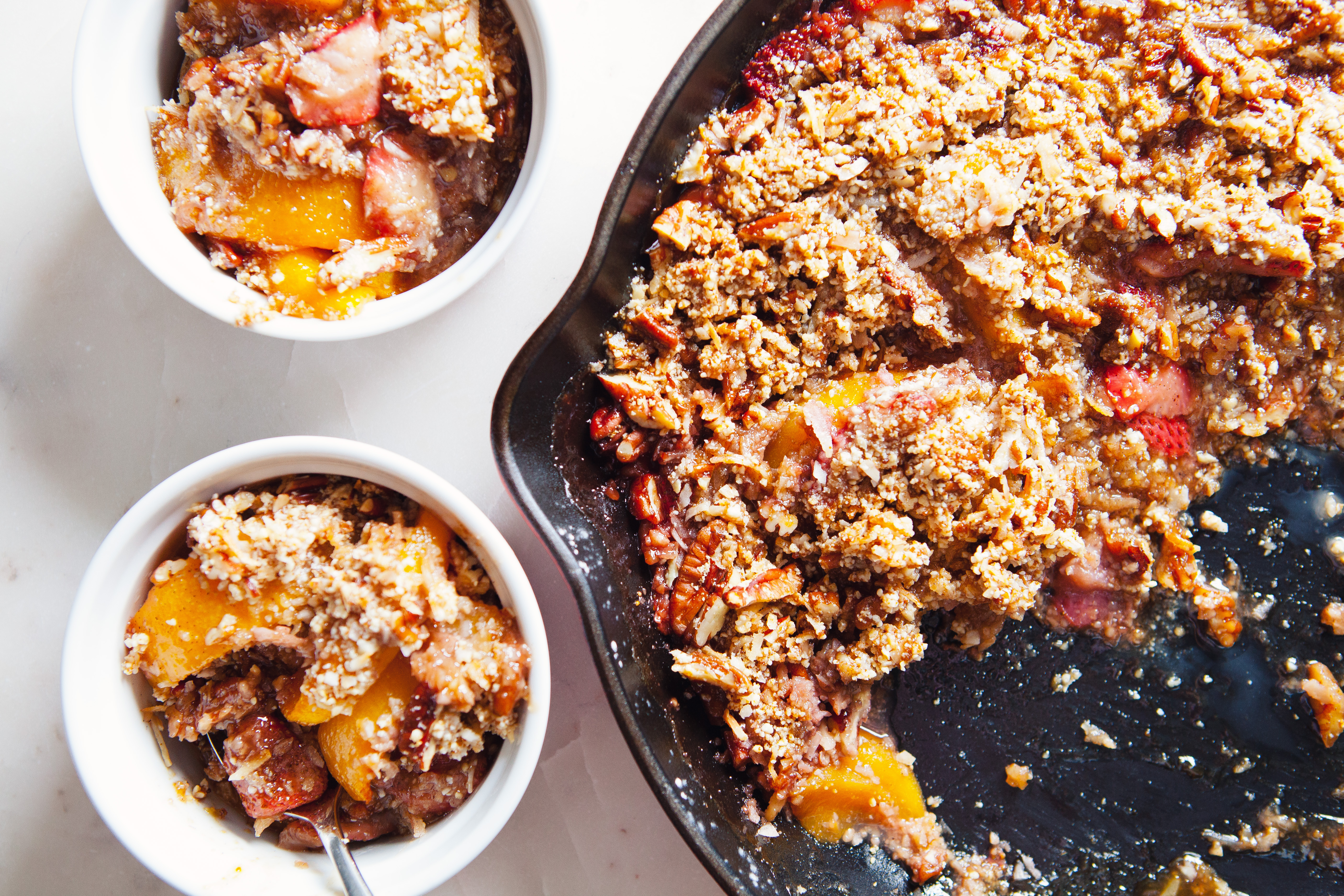 1 lb peaches, sliced
1 lb strawberries, sliced
3 tbsp maple syrup
2 tbsp arrowroot powder
2 tbsp fresh lemon juice
1 cup cashew flour
1 cup unsweetened shredded coconut
1 cup pecans, chopped
⅓ cup coconut sugar
½ tsp salt (I used pink Himalayan salt)
¼ cup melted coconut oil
Preheat oven to 375 F.
Add fruit to a 10 ¼" cast-iron skillet and mix; then fold in maple syrup, lemon juice, arrowroot powder and vanilla collagen peptides.
In a separate mixing bowl, combine cashew flour, shredded coconut, pecans, coconut sugar and salt, and spread mixture on top of the skillet with the fruit. Drizzle melted coconut oil on top, and bake uncovered for 50 minutes (or until golden brown).
Let cool and serve cobbler as is, or top with Paleo Whipped Cream.
Tools You'll Need:
- 10 ¼" cast-iron skillet
- Mixing bowls
- Spatula
- Measuring cups
- Measuring spoons
Recipe by
AmazingPaleo.com
at https://www.amazingpaleo.com/2018/01/16/paleo-vanilla-peach-cobbler/