Blender Banana Bread Muffins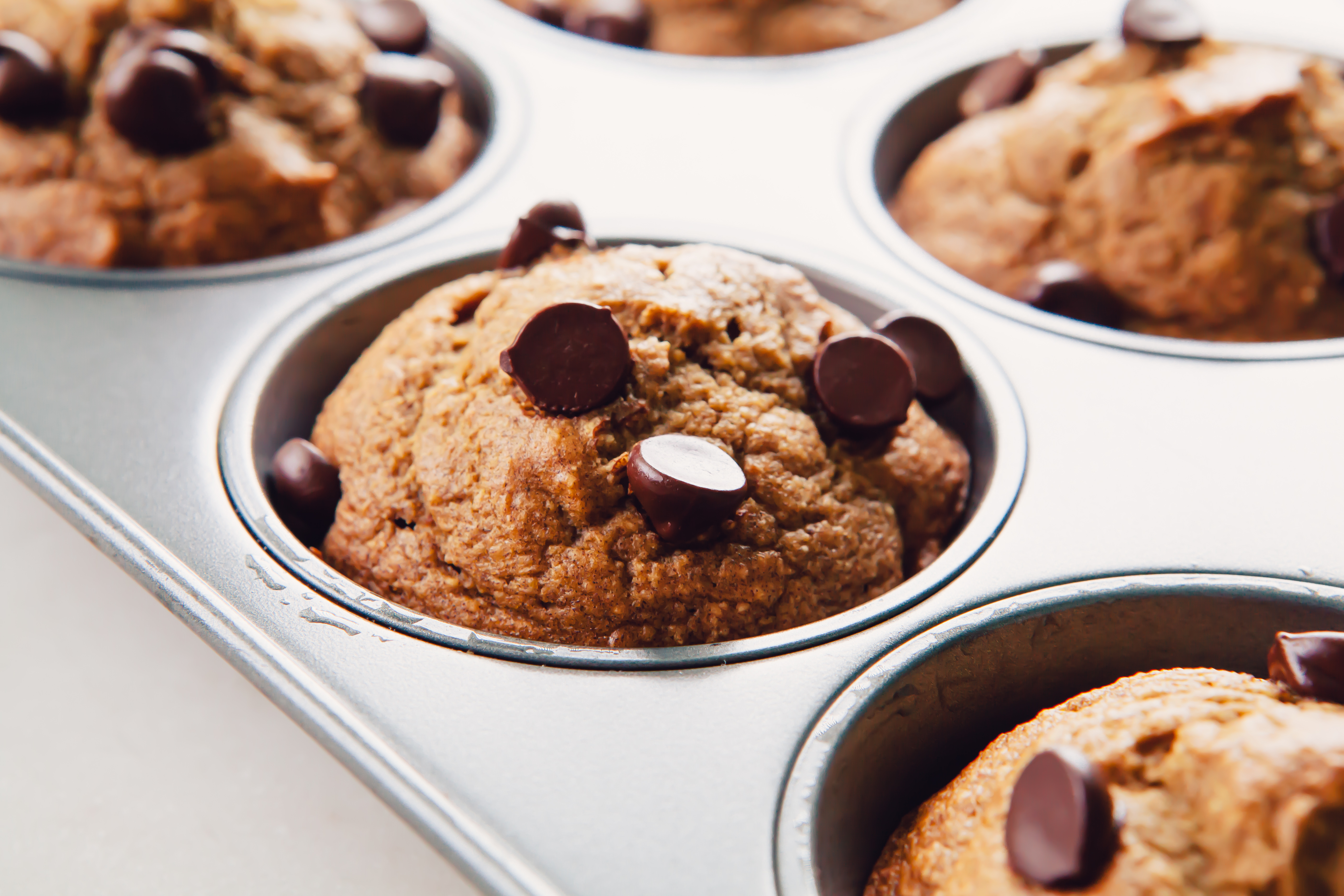 2 cups gluten-free oats
3 bananas, ripe
2 large eggs
¾ packed cup medjool dates, pitted
1 tsp baking soda
¼ tsp pink Himalayan salt
⅛ tsp cinnamon
Optional: dairy-free chocolate chips
Grease muffin pan and set aside.
Preheat oven to 350 F.
Let's get the blending started! First blend your bananas, to have a nice liquidy base to help the rest of the ingredients break down. Add in the pitted dates and blend until smooth. Add in the oats, baking soda, cinnamon and salt and blend until broken down. Lastly, add in the eggs and blend until incorporated.
Pour batter into muffin pan (makes 12 muffins) and top with chocolate chips/chunks.
Bake for 18-20 minutes, let cool and enjoy!
Tools You'll Need:
- Muffin pan
- Blender
- Measuring cups
- Measuring spoons
Recipe by
AmazingPaleo.com
at https://www.amazingpaleo.com/2018/02/17/blender-banana-bread-muffins/