Spicy Cauliflower Buffalo Wings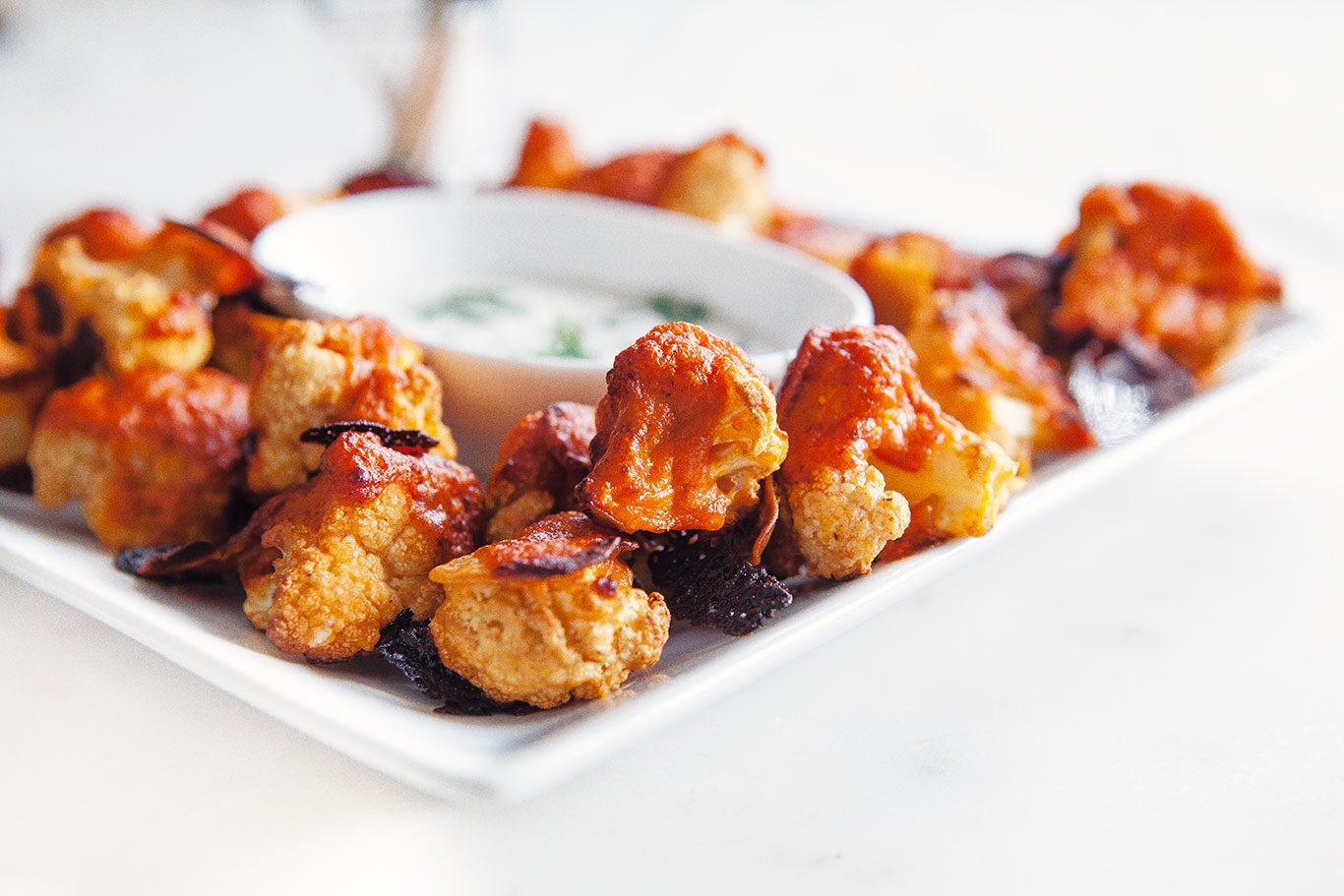 Serves:
~20 cauliflower wings
Preheat oven to 450 F.
Line baking sheet with parchment paper and spread a bit of coconut oil for good measure. Set aside.
To a mixing bowl add milk, water, flour and spices and whisk well until combined.
Add florets into batter and gently move them, so florets get coated with batter. Grab florets with tongs, shaking off any excess batter before placing them on the baking sheet. Bake for 10 minutes.
Flip florets over and bake for another 10 minutes. While cauliflower bakes, mix buffalo wing sauce: whisk hot sauce and ghee in a small bowl until well combined.
Once timer is done, remove cauliflower from oven and drizzle hot sauce mixture on top. Bake for another 20 minutes.
Enjoy hot, dipped in Paleo approved ranch sauce or add to salads!
Tools You'll Need:
- Baking pan
- Parchment paper
- Mixing bowl
- Measuring cups
- Measuring spoons
Recipe by
Amazing Paleo - Healthy Paleo Diet Recipes
at https://www.amazingpaleo.com/2018/02/23/spicy-cauliflower-buffalo-wings/