Overnight Oats with Chocolate & Blackberry Collagen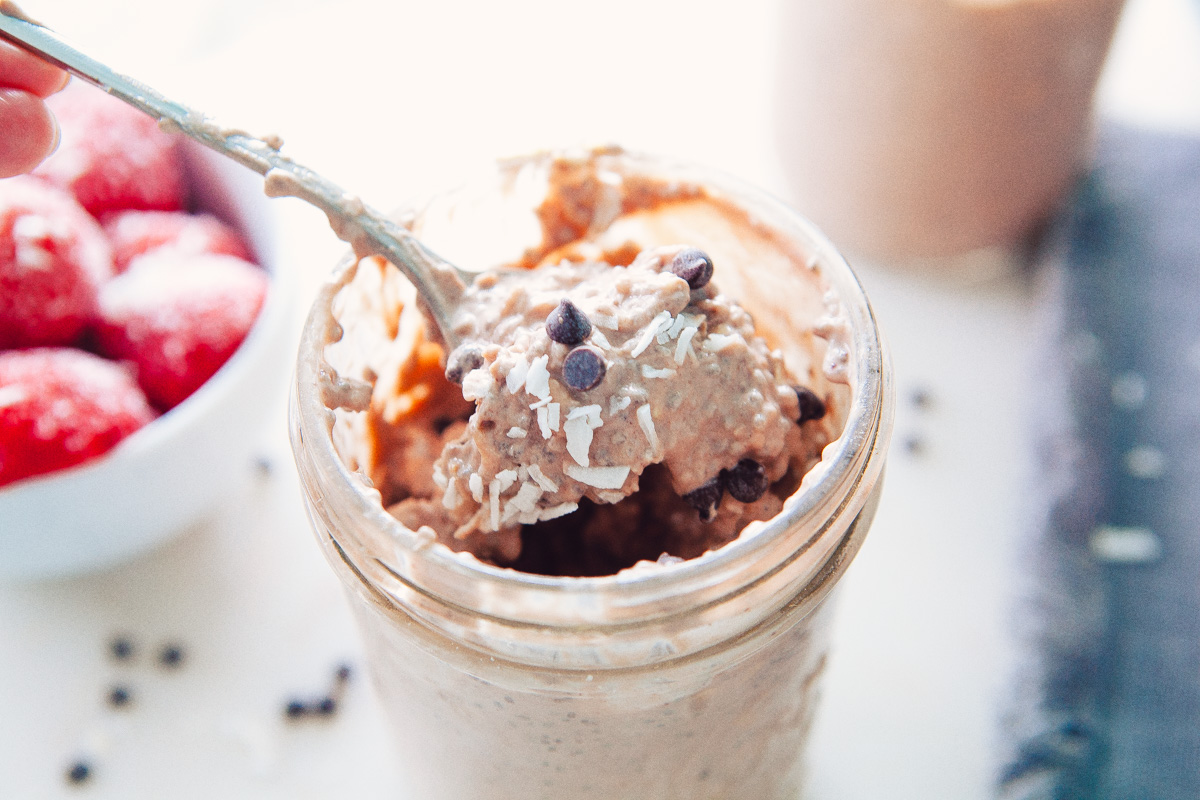 Serves:
1 16 oz. mason jar
½ cup gluten-free rolled oats
2 tsp chia seeds
⅛ tsp salt
½ cup plain greek yogurt, (you can use flavored and/or non-dairy, too!)
1 tbsp coconut butter, melted
½ cup carton unsweetened coconut milk
1 tbsp maple syrup
Optional: non-dairy mini chocolate chips
Toppings: your fave
To a mason jar, add oats, chia seeds, collagen powder and salt, and stir together. Top with the remaining ingredients (including non-dairy mini chocolate chips, if you decide to add them), seal with tight lid and shake vigorously. Place jars in the fridge overnight and enjoy the next day!
Tools You'll Need:
- 16 oz. mason jar
- Measuring cups
- Measuring spoons
- Spatula or spoon
Recipe by
AmazingPaleo.com
at https://www.amazingpaleo.com/overnight-oats-with-chocolate-blackberry-collagen/