Chocolate Protein Bars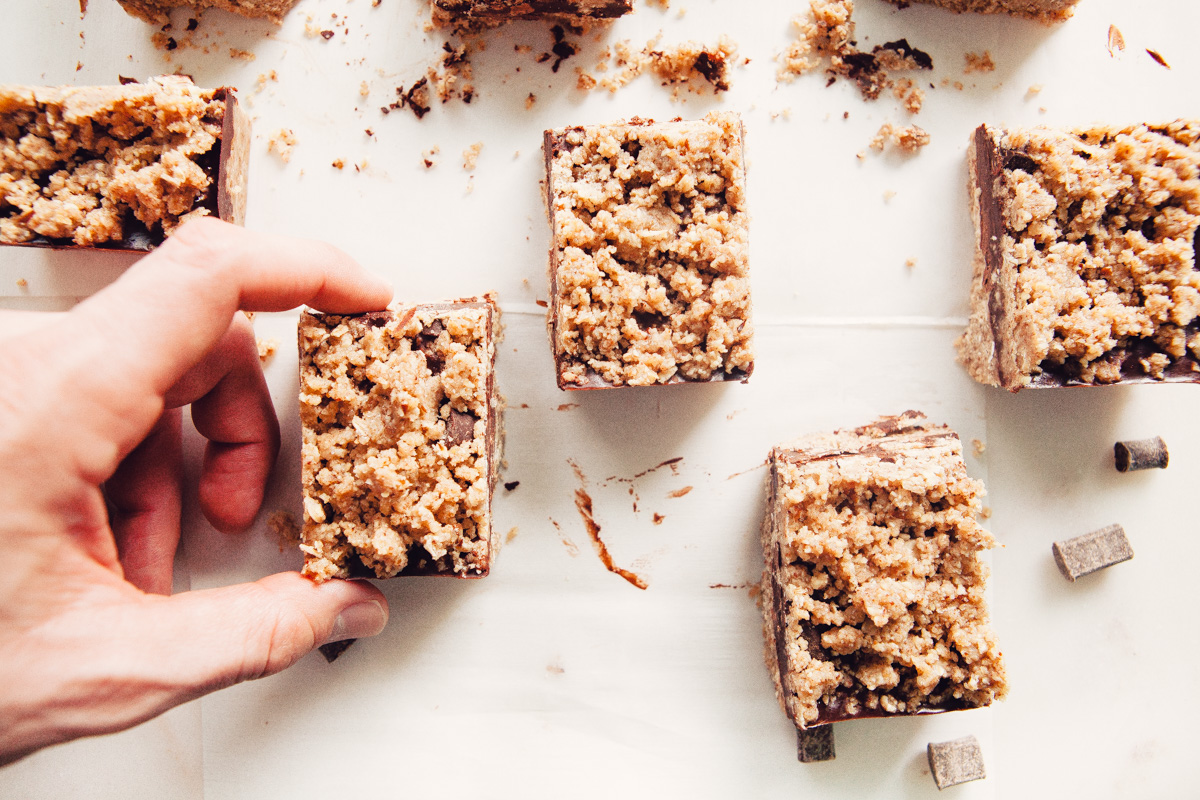 1½ cups pecans
1½ cups chopped nuts: almonds, cashews, etc. (you could also use gf rolled oats, if not fully Paleo)
¼ cup unflavored collagen peptides
¼ tsp sea salt
8 medjool dates, pitted
½ cup melted coconut oil
¼ cup melted coconut oil
¼ cup maple syrup
½ cup raw cacao powder
¼ cup dark chocolate chunks
Make the base layer: add all crust ingredients to a food processor and process until a sticky dough consistency is reached. Divide the dough, setting ¼ of it to the side; press the other ¾ of the dough on a 9"x5" bread pan lined with parchment paper.
Prepare the chocolate layer: combine the chocolate layer ingredients (except chocolate chunks) in a mixing bowl and pour over base layer.
Add the topping: sprinkle remaining crust on top of the chocolate layer, distributing it evenly, and sprinkle a pinch of sea salt on top.
Place the pan in the freezer and chill for 2+ hours. Cut into bars and serve.