Cookie Ice Cream Sandwiches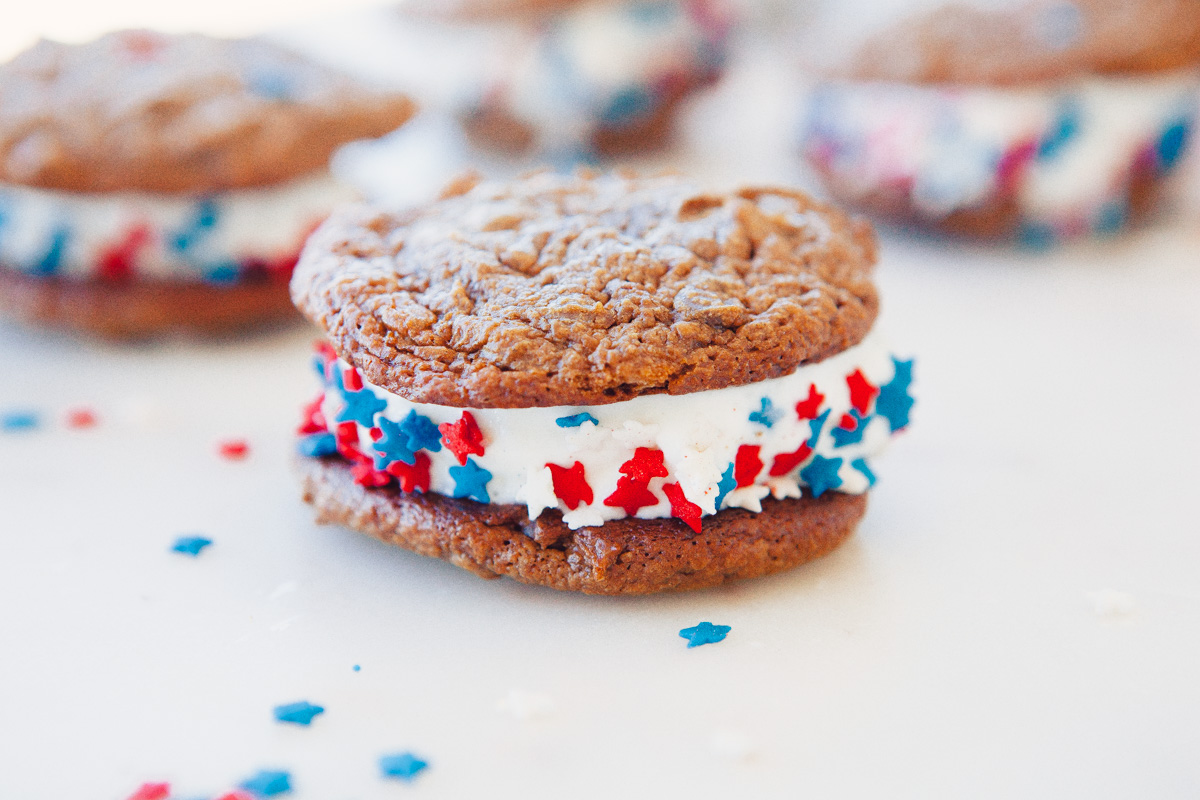 Serves:
15 ice cream sandwiches
2 cups coconut sugar
2 large eggs
½ tsp vanilla extract
¼ tsp sea salt
1 ¼ cups No Sugar Added SunButter
½ cup mini dark chocolate chips
Dairy-free coconut or vanilla ice cream
Preheat oven to 350°F. Line two baking sheets with parchment paper and set aside.
In a bowl, combine coconut sugar and eggs and whisk until smooth. Whisk in the vanilla, sunflower seed butter and salt until completely blended into the batter. Fold in chocolate chips, and chill the dough for 15 minutes.
Use a 1-tbsp cookie scoop to scoop the dough onto the lined baking sheets, leaving 1-2" of space around each one. Bake until the cookies are golden at the edges, about 13 - 15 minutes (check at minute 13, you want to take them out just when the edges start to look crispy). Let the cookies cool completely in the baking sheet.
Use a cookie scoop to place mini scoops of coconut ice cream between two cookies, and then roll the sides in sprinkles. Enjoy right away.
Tools You'll Need:
- 2 cookie sheets
- Parchment papers
- Mixing bowls
- Measuring cups
- Measuring spoons
- Whisk
- Cookie scoop
- Large plates
- Bowl (for sprinkles)
Recipe by
AmazingPaleo.com
at https://www.amazingpaleo.com/2018/06/30/cookie-ice-cream-sandwiches/