Buttermilk Buckwheat Waffles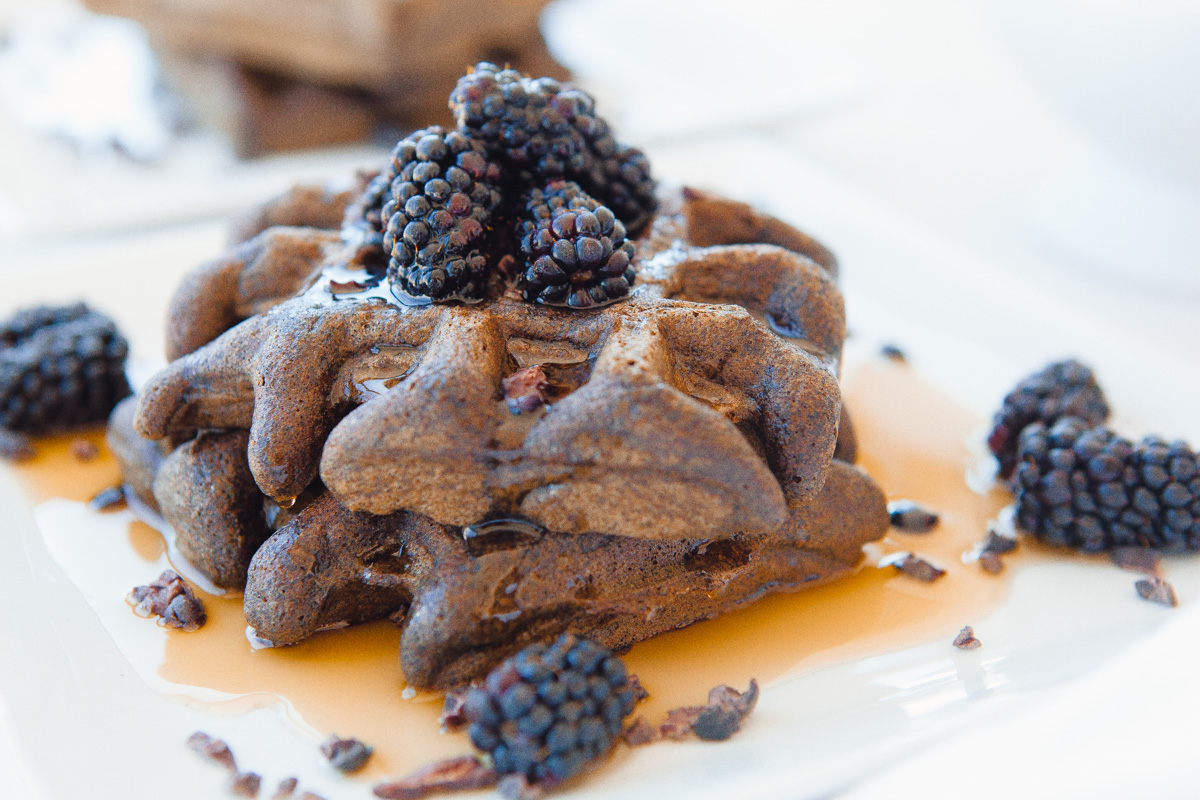 1 cup buckwheat flour
1 tbsp coconut sugar
1 tsp baking powder
1 tsp baking soda
¼ tsp sea salt
½ tsp cinnamon
4 tbsp coconut oil, melted
2 large eggs
1 ¼ cup filtered water
1 ½ tbsp sunflower seed butter
1 tbsp + ¾ tsp white vinegar
Place water and sunflower seed butter in a small blender and blend on high for about 2 minutes. Pour mixture in a bowl and add in vinegar. Let sit for 5 minutes. This will become your dairy-free buttermilk!
Preheat waffle iron.
In a mixing bowl, whisk together the buckwheat flour, coconut sugar, baking powder, baking soda, salt and cinnamon. In a separate bowl, whisk together the coconut oil, eggs and dairy-free buttermilk.
Pour wet mixture into dry mixture and stir together until smooth. Let batter sit for 5 to 10 minutes.
Pour batter onto the hot waffle iron and cook per waffle maker instructions. Repeat with remaining batter as necessary.
Serve with berries, cacao nibs and maple syrup!
Recipe by
AmazingPaleo.com
at https://www.amazingpaleo.com/2018/07/06/buttermilk-buckwheat-waffles/