Paleo Salsa & Paleo Sweet Potato Chips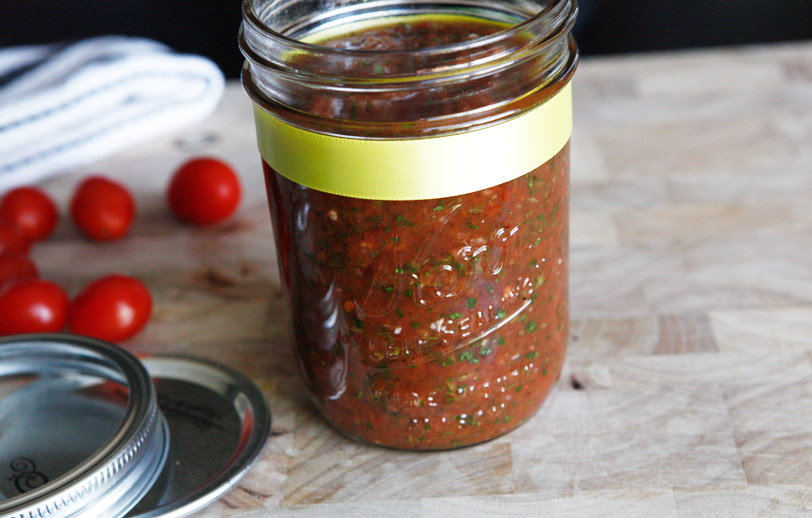 2 medium sized sweet potatoes
2 tablespoons of olive oil
2 teaspoons of paprika
Sea salt, to taste
Follow the steps of my 5-Minute Paleo Salsa recipe!
Preheat oven to 375 degrees and arrange rack in the middle.
Cover baking sheets with parchment paper and set aside.
Place sweet potato slices in a zip lock bag and add in oil; close bag and shake well, making sure all chips get covered in oil.
Place sweet potato chips in a single layer on baking sheets, and sprinkle paprika and sea salt evenly to taste.
Bake one sheet at a time until your sweet potato chip edges curl up and get golden brown. Takes around 10 minutes for each baking sheet.
Let chips cool down until they get a bit crispy.
Place your chips in a bowl and enjoy along with salsa!
Tools You'll Need for the Salsa:
- Food Processor
- Can opener
- Sharp Knife
- Cutting board
- Measuring spoons
- Citrus Juicer (not essential, but helpful!)

Tools You'll Need for the Sweet Potato Chips:
- Mandolin slicer
- 3 Baking Sheets (you'll use them two times around)
- Sharp Knife
- Cutting Board
- Parchment Paper
- Large Ziploc bag
- Measuring Spoons

Salsa recipe makes two 16oz mason jars worth of salsa.
Serving size:
1 serving --
Calories:
85
Fat:
3 g.
Carbohydrates:
12 g.
Protein:
2 g.
Recipe by
AmazingPaleo.com
at https://www.amazingpaleo.com/2012/07/21/paleo-salsa-sweet-potato-chips/