Best Paleo Chocolate Chip Cookies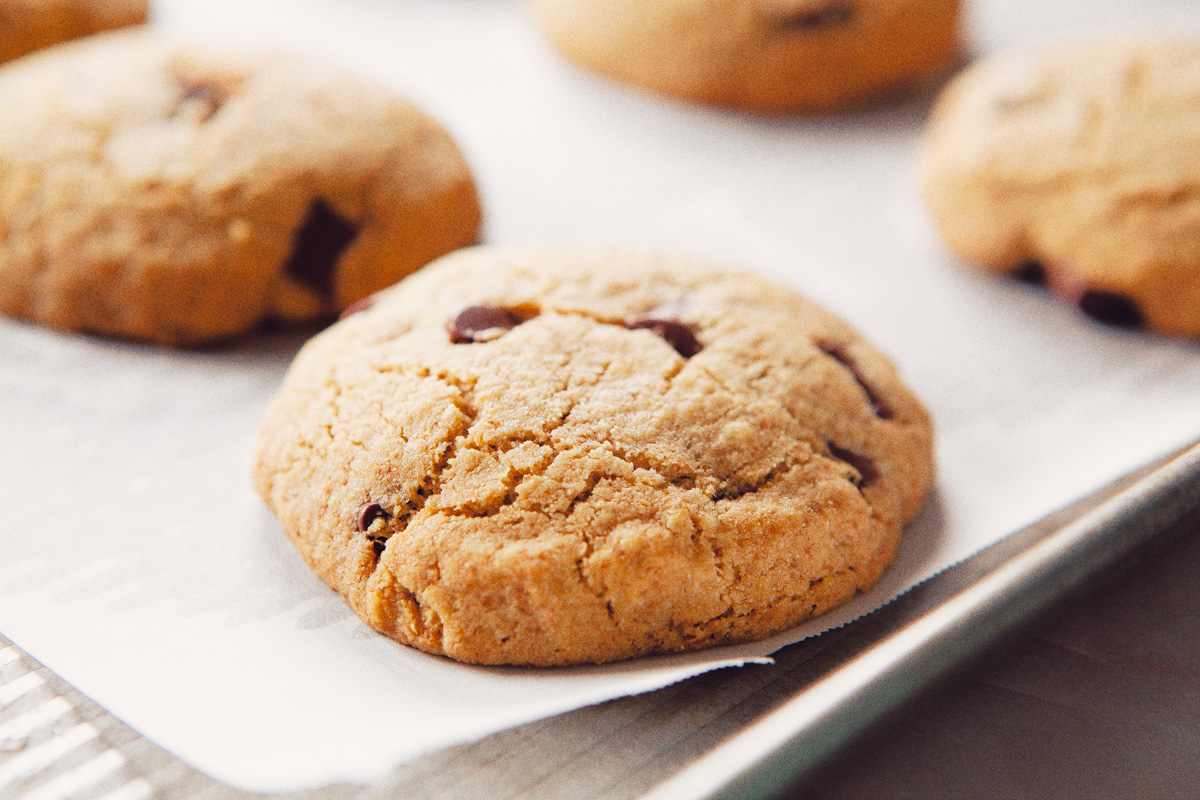 Preheat oven to 350 F. Line two large baking sheets with parchment paper and set aside.
Mix the flour, baking soda and salt in a small bowl, and set aside.
In a larger bowl, combine the ghee and the sugar with a fork until incorporated. Mix in the egg, yolk and vanilla.
Add the dry ingredients into the wet ingredients, and stir. Fold in the chocolate chips.
Use a cookie dough scoop to scoop 6 cookies onto each baking sheet and lightly flatten them with your hand. The cookies will spread, so don't flatten them too much.
Bake for 10-12 minutes. I prefer to bake one tray at a time for more even baking.
Let the cookies cool completely before lifting them, so they edges can crisp up. Serve right away or store in a tight lid container for up to 1 week.
Tools You'll Need:
- Two baking sheets
- Parchment paper
- Mixing bowls
- Measuring cups
- Measuring spoons
- Cookie dough scoop
Recipe by
AmazingPaleo.com
at https://www.amazingpaleo.com/2018/10/14/best-paleo-chocolate-chip-cookies/