Buckwheat Banana Bread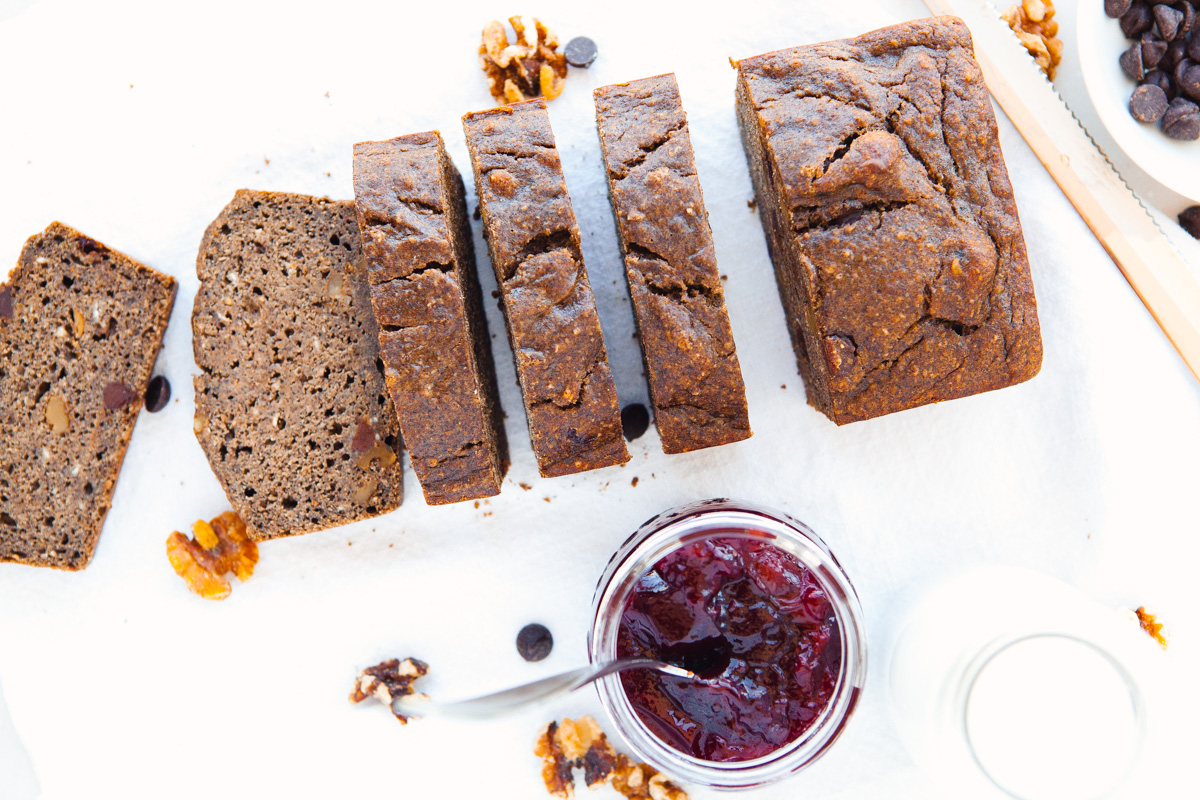 1 cup buckwheat flour
½ cup gluten free oat flour
1 tbsp ground flax seed (+ 1 ½ tbsp. water)
½ tsp vanilla extract, or vanilla beans from ½ vanilla bean pod (I used the latter)
¾ tsp cinnamon
¾ tsp sea salt
3 tbsp pure maple syrup
3 tbsp coconut sugar
3 large ripe bananas, mashed
1 tsp apple cider vinegar
1 tsp baking powder
⅓ cup extra virgin coconut oil, melted
¼ cup dark chocolate chip morsels
¼ cup roasted walnuts
3 tbsp dried cranberries
Preheat oven to 400 degrees and grease bread loaf pan with coconut oil.
In a small bowl combine ground flax seed and water; use a fork to mix well and let rest until a thick mixture is obtained. This is your flax seed egg. Mix in vanilla beans/extract and set aside.
Add bananas, maple syrup and apple cider vinegar to blender and blend on high until smooth. Add in flax seed egg mixture and blend until combined.
In a large bowl, mix the flours, salt, cinnamon, coconut sugar and baking powder. Pour banana mixture into dry mixture and combine. Fold in walnuts, chocolate chips and cranberries.
Pour mixture into greased loaf pan and bake for 35 minutes or until edges start to brown. Cool completely before slicing; enjoy!
Tools You'll Need:
-
1 lb. loaf pan
- Mixing bowls
- Measuring cups
- Measuring spoons
- Spatula