Paleo Beef and Pesto Burgers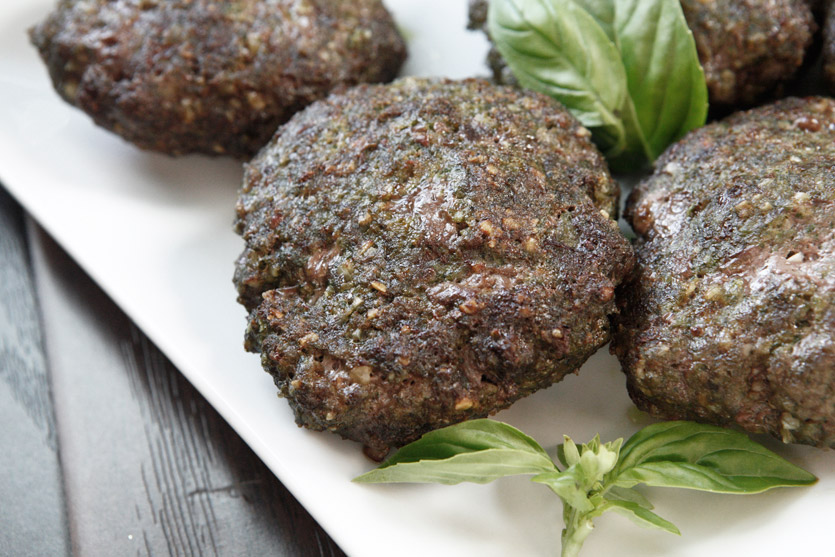 Make the pesto: place skillet over medium/low heat and roast pine nuts until toasty and golden. Stir pine nuts constantly to avoid burning. Remove from heat and let cool completely. To a food processor, add basil leaves, garlic, pine nuts, sea salt and olive oil, and process until smooth. Transfer pesto to a jar and refrigerate until ready to use.
Cover two baking sheets with aluminum foil. Set broiler on high, arranging rack so that burgers are about 2 inches from the heat.
In a bowl, combine whisked egg, beef, pesto and almond flour. Use mixture to form 6 patties. Place patties side by side in the middle of the baking sheet and broil for 8 minutes. Flip burgers and broil other side for 6 minutes. Top patties with pesto if desired, and serve right away.
Tools You'll Need:
- Baking sheet
- Aluminum foil
- Spatula
- Mixing bowl
- Measuring cups
- Whisker
Recipe by
AmazingPaleo.com
at https://www.amazingpaleo.com/2012/08/01/paleo-beef-pesto-burgers/