Paleo Chocolate Covered Cookies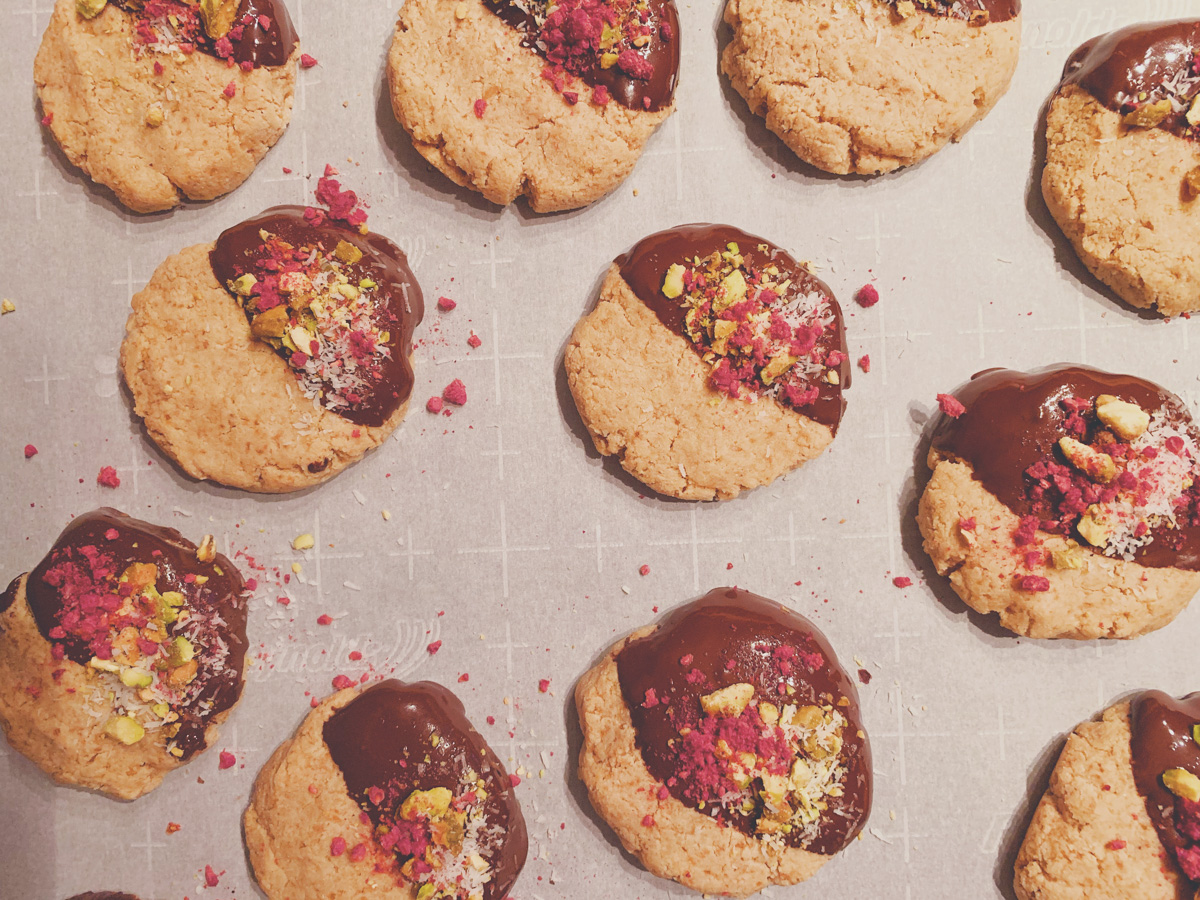 4 cups fine nut flour (cashew or almond)
6-8 tbsp coconut sugar
2 tsp baking powder
Pinch of pink salt
Pinch of cinnamon
¼ - ½ dairy-free milk
½ cup melted coconut oil
2 tsp vanilla extract
2 flax seed "eggs" (whisk 2 tbsp ground flax seed w 5 tbsp water, let sit until thick)
Preheat oven to 350 F. Line baking sheet with parchment paper and set aside.
Mix dry ingredients until well combined. Mix in oil, vanilla extract and flax seed eggs. Slowly add in dairy-free milk, you want the dough to reach a sticky consistency — use as little as a ¼ cup or as much as a ½ cup of the milk for this.
Form about 15 cookies with the dough, placing them on the lined baking sheet as you go. Bake for 15 minutes.
Melt dark chocolate chips in a double broiler. Dip cooled off cookies in chocolate, place them on the lined baking sheet, and sprinkle crushed pistachios, crushed freeze-dried berries and unsweetened shredded coconut. Enjoy right away or store in a tight-lid container in the refrigerator for up to 1 week.
Tools You'll Need:
- Mixing bowl
- Spatula
- Whisk
- Baking sheet
- Parchment paper
Recipe by
AmazingPaleo.com
at https://www.amazingpaleo.com/2018/12/16/paleo-chocolate-covered-cookies/