Whey Protein Apple & Blueberry Crisp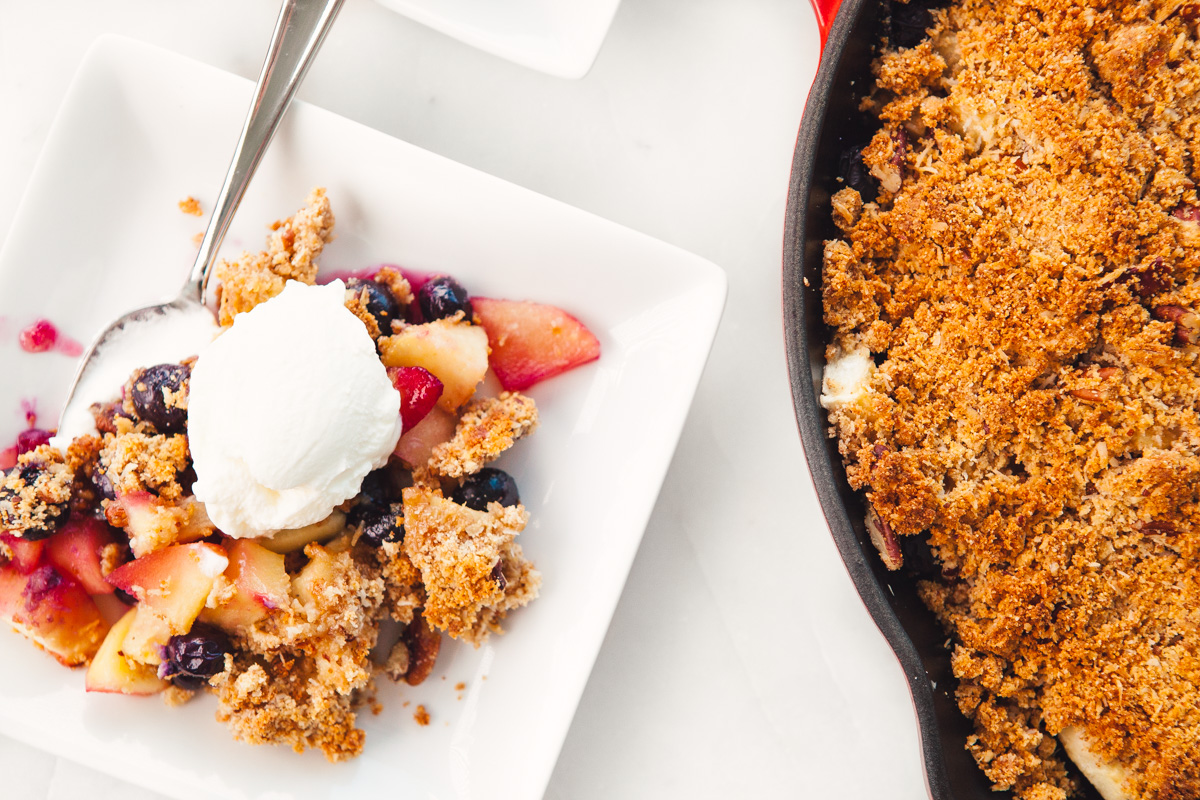 2 cups blueberries
4 large apples (peeled, cored and diced)
3 tbsp maple syrup
2 tbsp arrowroot powder
1 tbsp fresh lemon juice
2 scoops Swanson Vitamins Vanilla Whey Protein Powder
¾ cup fine almond flour (or almond meal)
¾ cup unsweetened shredded coconut
½ cup chopped pecans
½ cup coconut sugar
½ tsp salt
⅓ cup melted ghee
4 tbsp maple syrup
Preheat oven to 350 F. Add fruit directly to a large cast-iron skillet or to a 9"x13" baking dish. Toss with lemon juice, maple syrup, arrowroot powder.
In a large mixing bowl, combine almond flour, shredded coconut, protein powder, pecans, coconut sugar and salt. Mix in ghee and maple syrup and combine until the mixture takes a bit of a sticky consistency. Spread the crisp evenly over the fruit, and bake uncovered for 40 minutes or until the crisp takes a golden color.
Let cool for about 5 minutes before serving. Serve right away as is, or with dairy free vanilla ice cream on top.
Recipe by
AmazingPaleo.com
at https://www.amazingpaleo.com/2019/01/20/whey-protein-apple-blueberry-crisp/