Triple Chocolate Protein Muffins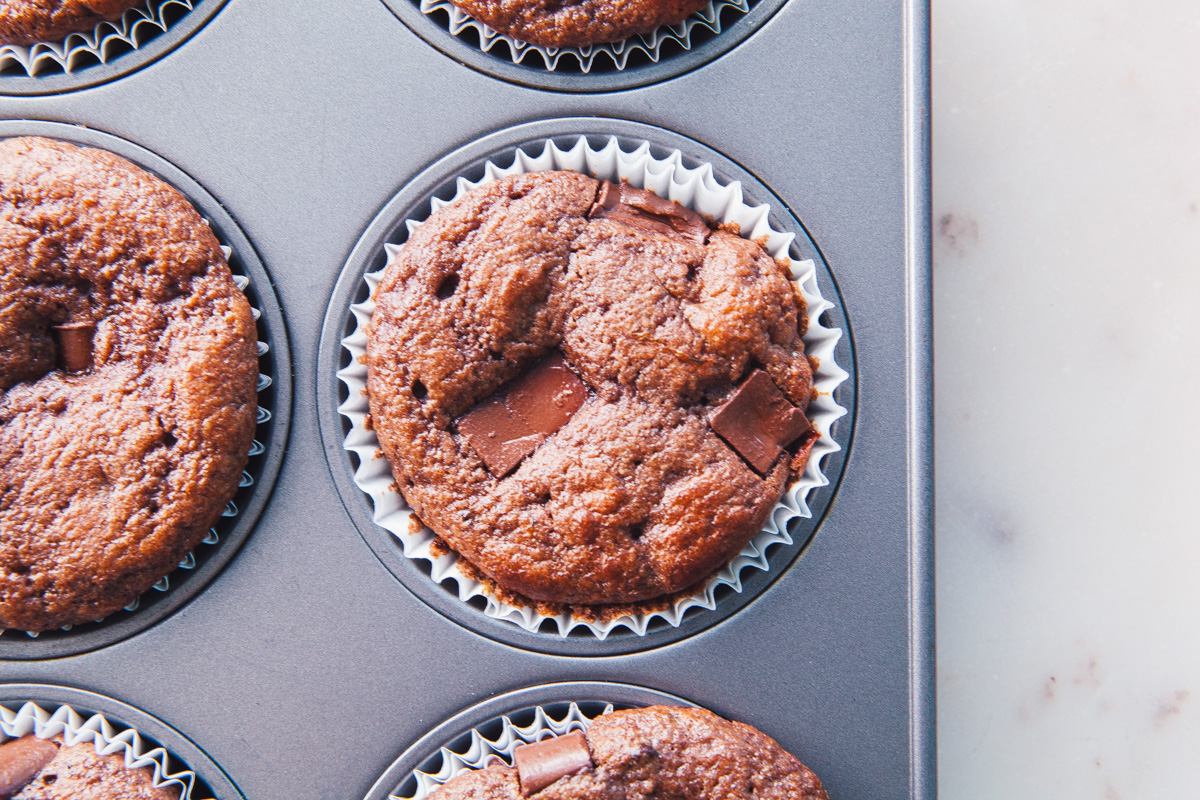 ¾ cup fine almond flour
1 tbsp raw cacao powder
3 tbsp mini chocolate chips
½ baking soda
½ tsp baking powder
¼ tsp salt
3 eggs
¼ cup organic applesauce
3 tbsp honey
1 tsp vanilla extract
Optional (but recommended!): chocolate chunks to top
Pre-heat oven to 350 °F and double line a muffin pan with muffin liners.
In a mixing bowl, combine dry ingredients and whisk well.
In a separate mixing bowl, combine wet ingredients and whisk well.
Pour wet ingredients into the dry ingredients and combine well.
Fold in chocolate chips, and pour batter into liners. Add chocolate chunks if desired.
Bake for 12-15 minutes, let cool and enjoy!
Recipe by
AmazingPaleo.com
at https://www.amazingpaleo.com/2019/02/19/triple-chocolate-protein-muffins/