Tahini Caesar Kale Salad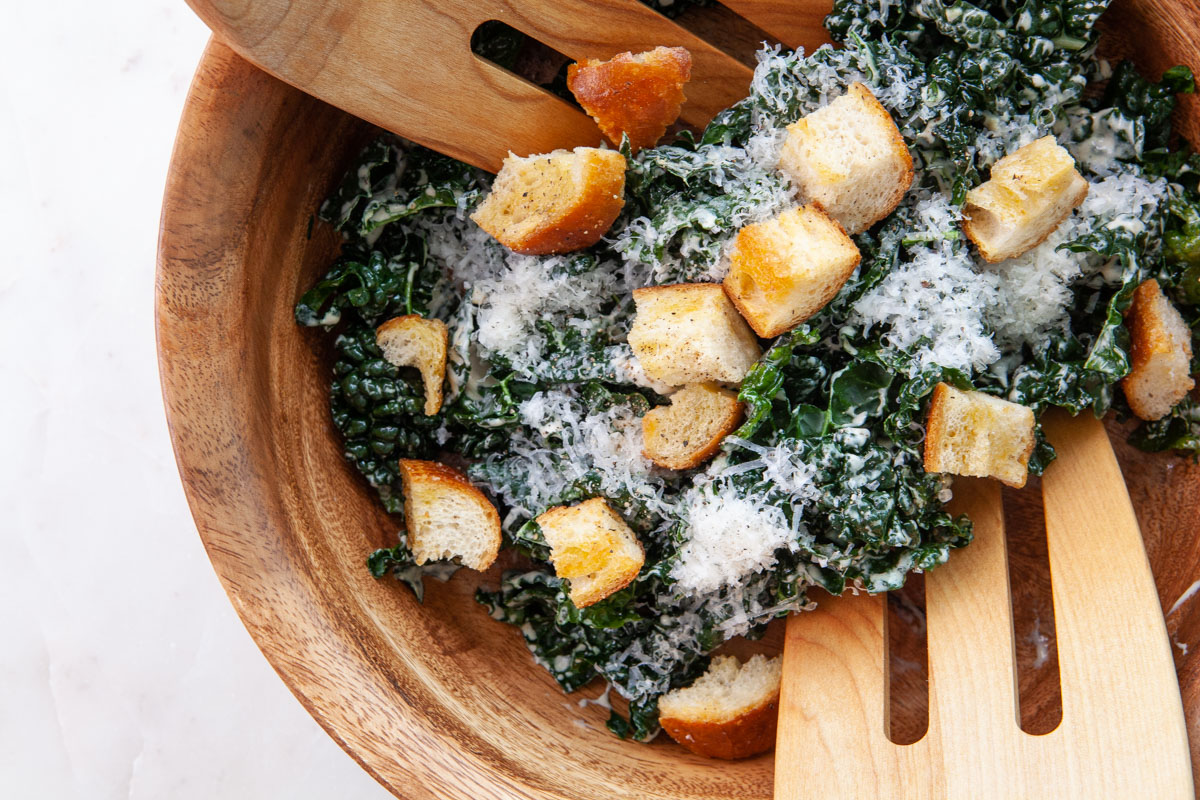 1 bunch dino kale, de-stemmed and chopped
2 tbsp extra virgin olive oil
½ lemon, juice of
Salt and pepper to taste
½ cup lightly packed freshly grated Parmesan cheese (or vegan parmesan cheese)
Optional toppings: Sourdough Croutons, freshly grated parmesan cheese or roasted pepitas.
Place kale in a large bowl and add extra virgin olive oil, lemon juice and salt and pepper to taste. Massage kale for about 1-2 minutes; this will soften the kale and remove any bitterness.
Drizzle kale with Caesar Tahini Dressing and toss to coat all leaves. Add in desired toppings and additional black pepper. Enjoy!