Vegan and Paleo Sweet Potato Red Curry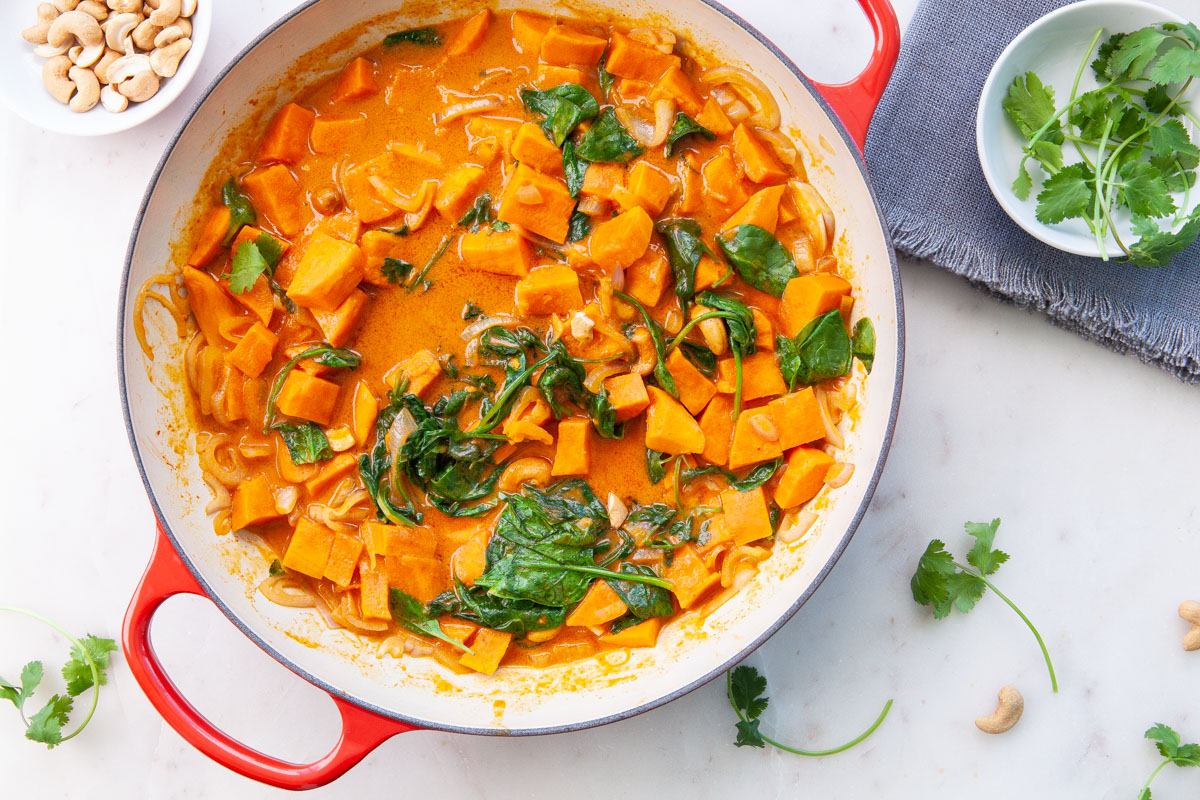 2 large sweet potatoes, peeled and cubed
2 shallots, thinly sliced
4 cups baby spinach
3 tbsp. red curry paste
14 oz. canned full fat coconut milk
1-2 cups vegetable broth (depending on how thick you want your curry; 1 cup for thicker)
½ cup fresh cilantro, divided
½ cup salted and roasted cashews, divided
2 tbsp. extra virgin olive oil
Place large pan over medium heat and add oil once hot. Add shallots and cook until fragrant, about 1 minute.
Add in potatoes and toss to coat with oil. Add curry and stir to combine.
Add in coconut milk and broth and simmer for about 20 minutes, or until potatoes are cooked through.
Add in spinach and stir to incorporate. Add half of the cilantro and half of the cashews; cook for another minute or so.
Plate 4 dishes with your favorite kind of rice (cauliflower rice, brown rice, etc) and add a generous amount of sweet potato curry on each. Top with remaining cilantro and cashews. Enjoy the deliciousness!
Recipe by
AmazingPaleo.com
at https://www.amazingpaleo.com/2019/08/06/vegan-and-paleo-sweet-potato-red-curry/