Roasted Rosemary Sweet Potatoes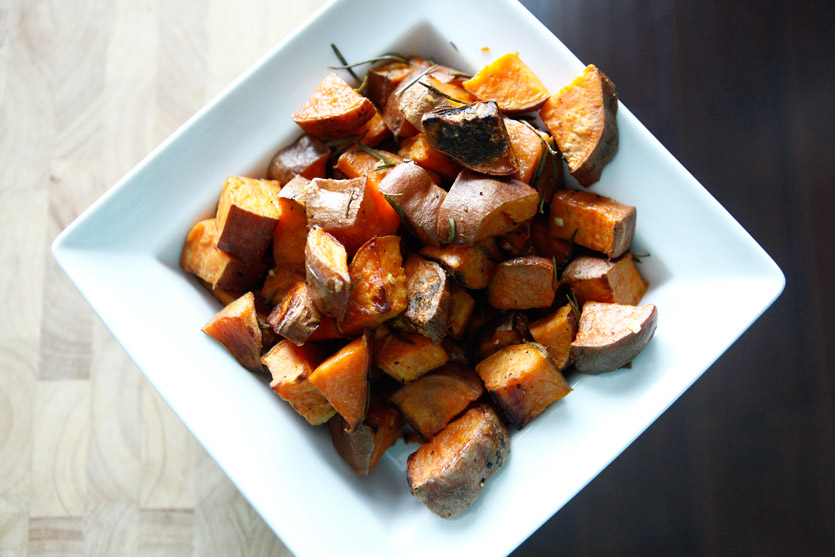 3 medium sweet potatoes, cubed
3 fresh rosemary branches, chopped
¼ tsp sea salt
¼ tsp fresh ground pepper
3 tbsp olive oil
2 garlic cloves, minced
Preheat oven to 400 F.
Place sweet potatoes in a bowl, and toss with olive oil, rosemary, garlic, salt and pepper.
Place ingredients on a baking sheet and bake for a total of 50 minutes, gently tossing them half way. Serve right away or refrigerate to pair with a future meal.
Tools You'll Need:
- Cutting board
- Sharp knife
- Mixing bowl
- Large Ziploc Bag
- Baking dish 9x13in
- Spatula
Recipe by
AmazingPaleo.com
at https://www.amazingpaleo.com/2012/08/18/roasted-rosemary-sweet-potatoes/