Banana Date Muffins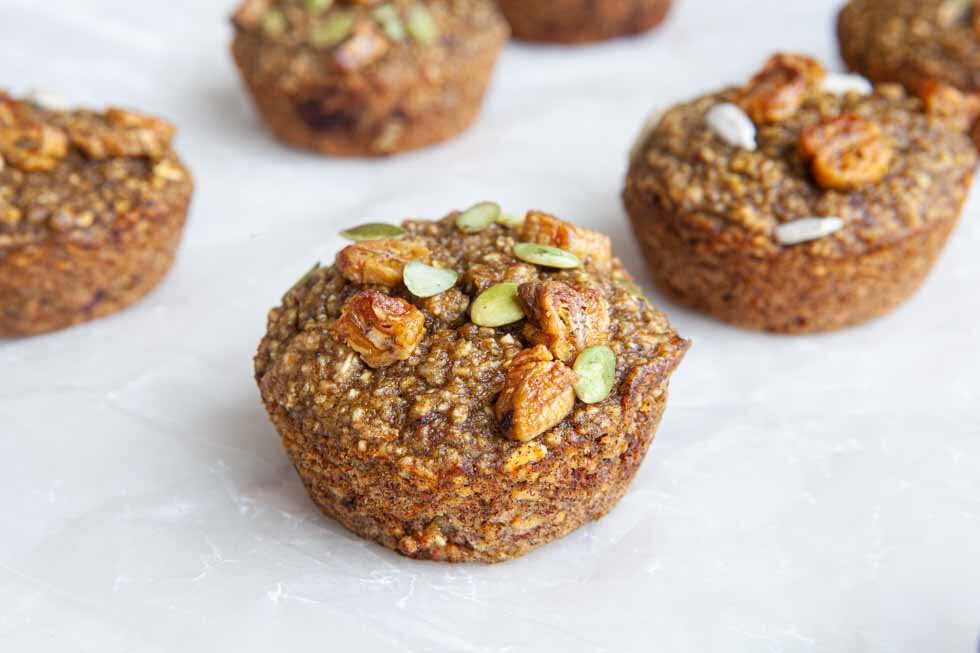 Preheat oven to 350 degrees.
Grease a muffin pan.
Mix all ingredients in a blender or food processor until smooth.
Pour batter into muffin pan (you should have enough for 10-12 standard size muffins). Top with dried banana slices and seeds.
Bake for 15-18 minutes, let cool and enjoy! Store in the fridge for up to 5 days.