3 Minute Mug Protein Cake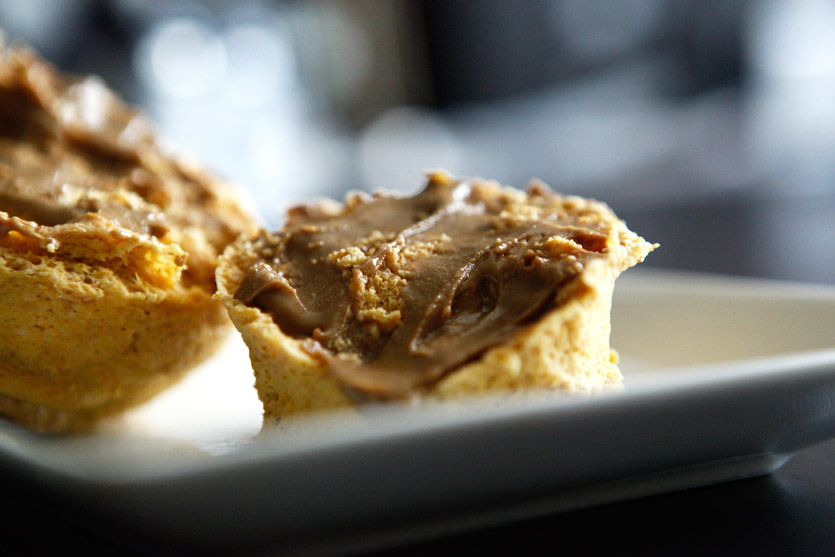 1 scoop vanilla whey protein, or preferred protein powder
¼ tsp baking powder
¼ tsp cinnamon
¼ cup organic pumpkin puree
⅛ cup unsweetened almond milk
1 egg white
Sunflower seed butter, to top
Mix protein powder, baking powder and cinnamon in a bowl, and set aside.
Whisk pumpkin, almond milk and eggs in a bowl, and pour over dry ingredients. Combine until no lumps remain. Transfer batter to a 16-oz coffee cup, and microwave for 3 minutes.
Transfer cake to a small plate, cut it in half and smear each half with a big dollop of sunflower seed butter.
Tools You'll Need:
- 1 16-20oz. coffee cup
- 2 mixing bowls
- Whisker and Spatula
- Small plate
- Microwave
Serving size:
1 mug cake --
Calories:
272 1
Fat:
10.8 g.
Carbohydrates:
10.7 g.
Protein:
35.5 g.
Recipe by
AmazingPaleo.com
at https://www.amazingpaleo.com/3-minute-mug-protein-cake/