Maple Sweet Potato Ice Cream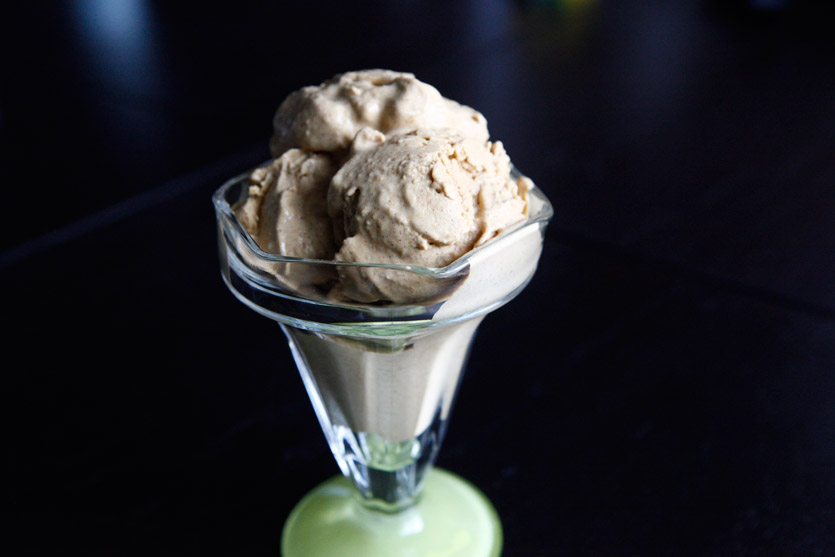 1 sweet potato, peeled and baked
1 can full fat coconut milk
2 tbsp maple syrup
2 tbsp cinnamon
1 tsp vanilla extract
2 egg yolks
⅛ tsp nutmeg
⅛ tsp sea salt
Place ice cream attachment in the freezer overnight.
Add sweet potato and coconut milk in a food processor, and process until pureed. Add in vanilla extract, cinnamon, nutmeg, sea salt and egg yolks. Process until all ingredients are well combined. Pour mixture in a bowl and refrigerate for 2+ hours, or overnight.
Add mixture to ice cream maker and follow ice cream maker instructions.
Once the mix has reached an ice cream consistency, remove from ice cream maker and serve*. Add on preferred toppings; we recommend glazed pecan pieces.
Tools You'll Need:
- Food Processor
- Ice Cream Maker (attachment)
- Measuring Spoons
- Mixing bowl

If you want your ice cream to be a bit "harder" (not so soft serve-y), place it in your fridge for about 1 hour.
Serving size:
1 serving --
Calories:
189
Fat:
14.5 g.
Carbohydrates:
14.5 g.
Protein:
3.3 g.
Recipe by
AmazingPaleo.com
at https://www.amazingpaleo.com/2012/08/30/maple-sweet-potato-ice-cream/