Apple Mustard Beef Paleo Burgers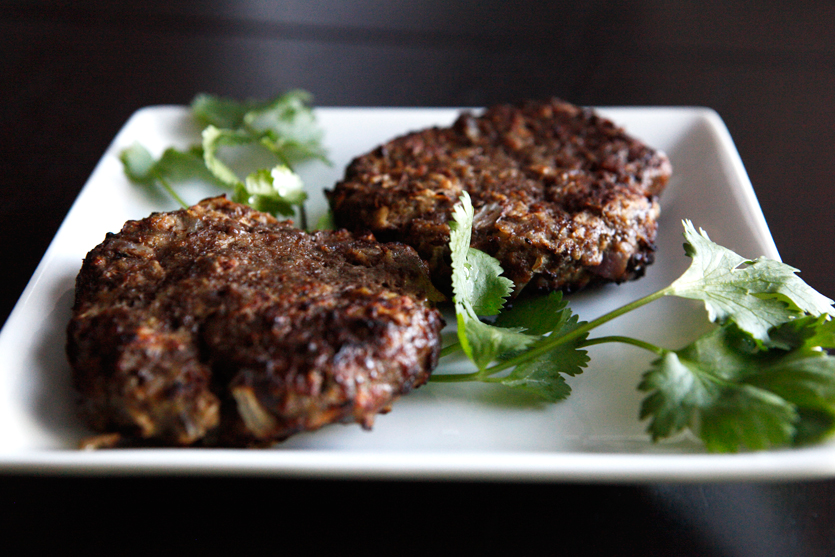 1 lb. organic beef
1 apple, shredded
¼ purple onion, minced
1 egg
1 tbsp ground mustard
½ tsp freshly ground black pepper
½ tsp sea salt
Cover two baking sheets with aluminum foil.
Set broiler on high, arranging rack so that the patties are about 2" from the heat.
In a mixing bowl, add in shredded apple, minced purple onion and spices. Mix thoroughly. Add in egg and beef to the mix. Combine until incorporated. Form 8 thin and wide patties, and divide these into the two baking sheets, aligning them vertically in the middle.
Place one of the baking sheets in the oven, and broil patties for 7 minutes. Carefully turn patties over, and broil for another 5-6 minutes.
Repeat step 4 using the 2nd baking sheet. Serve right away with favorite condiments.
Tools You'll Need:
- 2 baking sheets
- Aluminum foil
- Spatula
- Mixing bowl
- Measuring spoons
Serving size:
1 patty --
Calories:
111
Fat:
5.3 g.
Carbohydrates:
3.7 g.
Protein:
11.6 g.
Recipe by
AmazingPaleo.com
at https://www.amazingpaleo.com/2012/10/18/apple-mustard-beef-paleo-burgers/