How-To: Make Your Own Paleo Mayo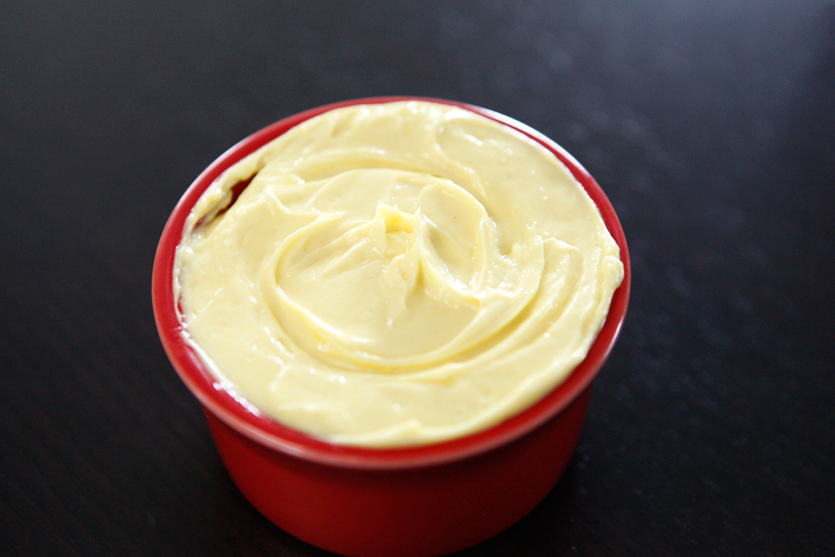 ½ cup coconut oil, melted
½ cup olive oil
2 egg yolks
1 tsp mustard
3 tsp freshly squeezed lemon juice
Sea salt, to taste
Black pepper, to taste
Add yolks, mustard and 1 tsp of lemon juice in a food processor, and process to mix well. As your food processor is on, slowly pour in the olive oil and the melted coconut oil. Stop processing, add the remaining lemon juice, salt and pepper to taste, and pulse a few times to incorporate.
Transfer to a jar with a lid and refrigerate until ready to use.
Tools You'll Need:
- Food processor
- Measuring cups
- Measuring spoons
- Spatula
- Small container with a lid
- Citrus Squeezer

Place Paleo Mayo in a small container and close tight with a lid; refrigerate for later use. Lasts about 1 week.
Serving size:
1 tablespoon --
Calories:
126
Fat:
14 g.
Carbohydrates:
0 g.
Protein:
0 g.
Recipe by
AmazingPaleo.com
at https://www.amazingpaleo.com/2013/03/21/how-to-make-your-own-paleo-mayo/