RAW Chocolate Raspberry Bars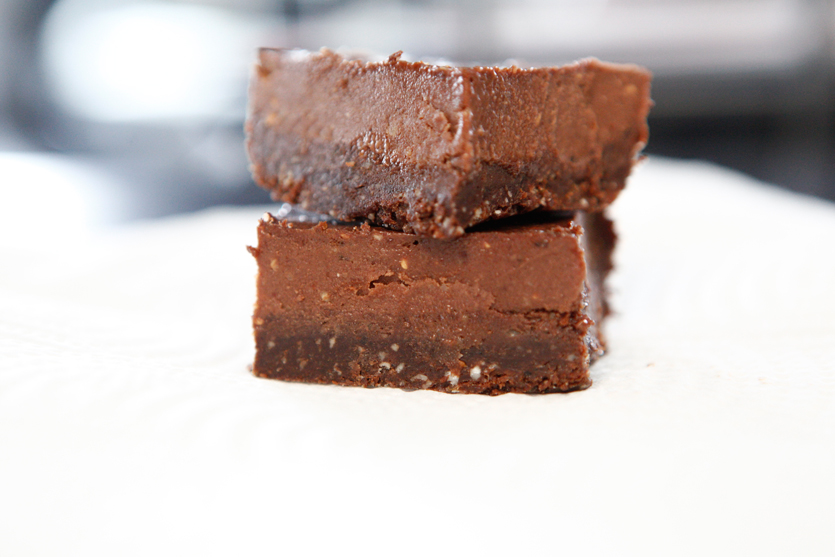 Place dates, almonds, walnuts and ½ cup cacao powder in food processor. Process for about 3-4 minutes, until all ingredients have been blended well and they create sort of a smooth/sticky consistency.
Place mixture in baking dish. Press on it until it has been evenly distributed and nicely packed at the bottom.
Place bananas, raspberries, ¼ cup cacao powder, almond butter and honey in food processor. Process until smooth.
Pour mixture into baking dish.
Place baking dish in freezer for 1 hour+.
Cut into 9 small squares (3 lines vertically and 3 lines horizontally) and enjoy. No bake baby!
Tools You'll Need:
- Food processor
- 8"x8" baking dish
- Measuring cups
- Measuring spoons

Keep in freezer.
Serving size:
1 bar --
Calories:
294
Fat:
13 g.
Carbohydrates:
48 g.
Protein:
5 g.
Recipe by
Amazing Paleo - Healthy Paleo Diet Recipes
at https://www.amazingpaleo.com/2013/04/24/raw-chocolate-raspberry-bars/