Paleo Nut 'n' Berry Crunch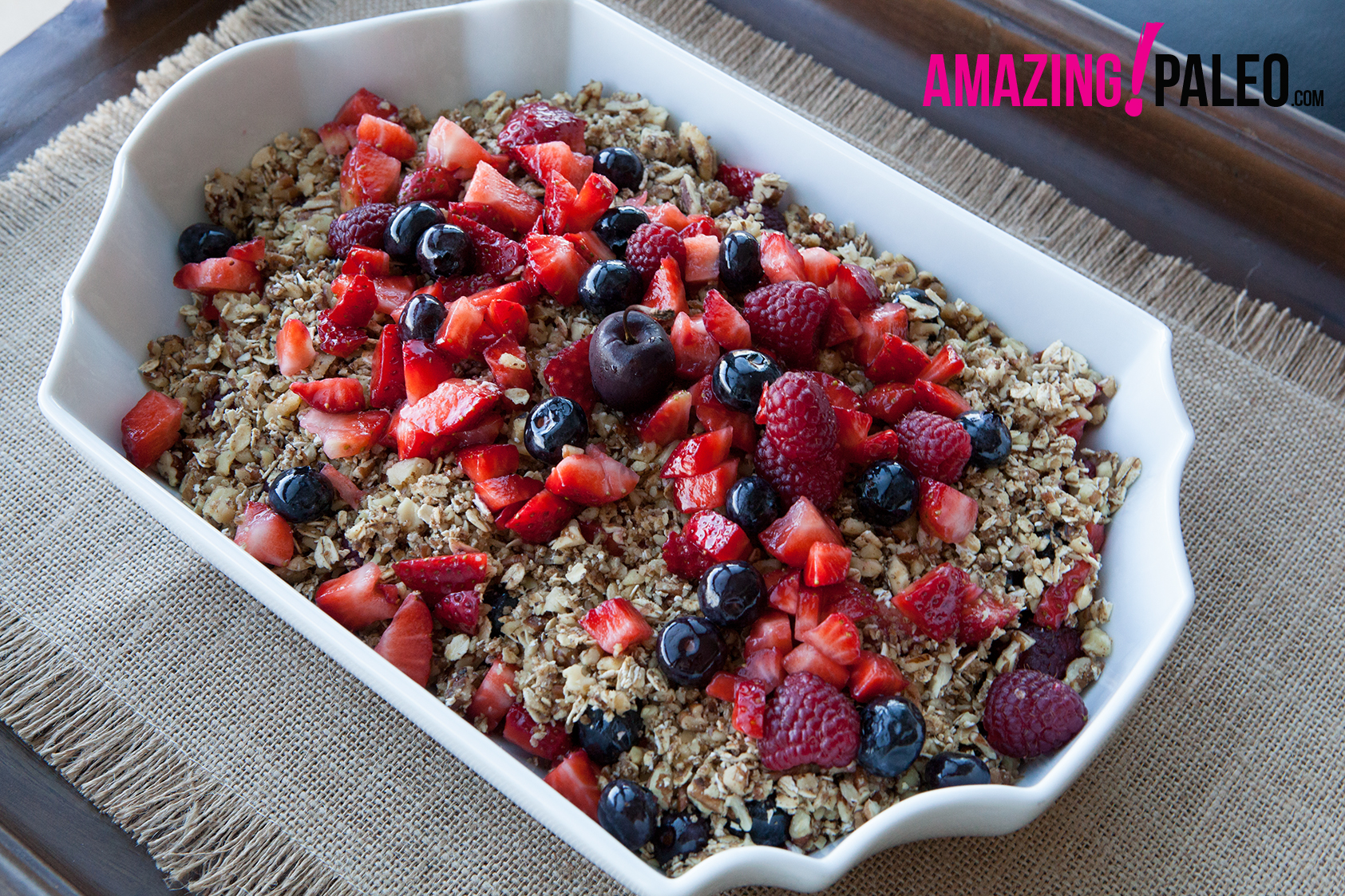 2 ½ cups of diced strawberries, cored
2 cups blueberries
1 ½ cups raspberries
Juice of 2 limes
½ cup blanched slivered almonds
1 cup raw walnuts
1 cup raw pecans
5 tbsp maple syrup, divided
¼ tsp sea salt
½ tsp cinnamon
Place strawberries in a bowl, add lemon juice and refrigerate overnight.
Mix in blueberries, raspberries and 2 tbsp maple syrup to the bowl containing the strawberries, and refrigerate while you prepare the rest.
Add slivered almonds, walnuts, pecans, sea salt, cinnamon and 3 tbsp maple syrup to a food processor, and pulse until nuts have broken down a bit.
In a 2 quart serving dish, layer berry mix and nut mix: add ¾ of the berry mix as a first layer; add the entire nut mix as the second layer; add the remaining ¼ berry mix as the third layer. Chill for 1 hour before serving, and serve with favorite whipped topping and a cherry on top.
Tools You'll Need:
- Food processor
- Mixing bowl
- Measuring cups
- Measuring spoons
- 2 qtrs. serving dish
- Citrus juicer
- Fruit knife
Serving size:
½ cup --
Calories:
247
Fat:
18 g.
Carbohydrates:
21 g.
Protein:
4 g.
Recipe by
AmazingPaleo.com
at https://www.amazingpaleo.com/paleo-nut-n-berry-crunch/