Butterflied Grilled Chicken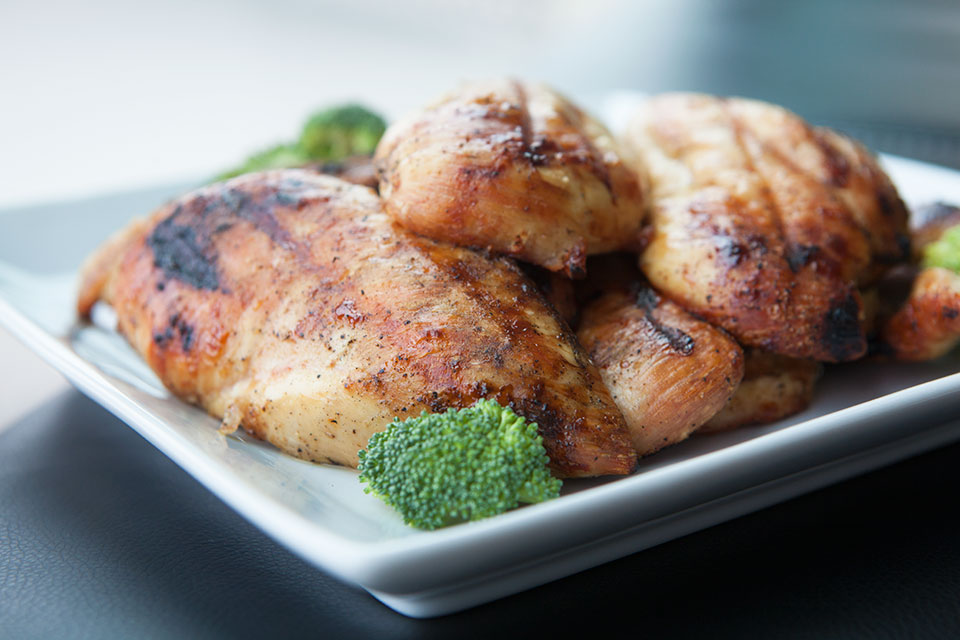 6 organic chicken breasts
3-4 tbsp grape seed oil
2 tsp sea salt
1 tsp ground black pepper
Add chicken breasts to a bowl and coat evenly with oil, sea salt and pepper.
Turn grill on high and allow it to preheat. When grill is hot, add chicken breasts on top of the flames so they can all brown evenly​, close the top of the grill and grill for 8 minutes.
Flip chicken breasts, close the top, and let the other side grill for 8 minutes.
Grab each chicken breast with tongs and slice to cut them open in half. Place recently sliced centers face down, close the lid and let grill for 1-2 more minutes tops.
Remove from the grill and serve right away.
Tools You'll Need:
- Large container with lid
- Measuring spoons
- Grilling tongs
- Sharp knife


Refrigerate leftovers for later use (they make for a great salad addition) -- last fresh for about 3 days.
Serving size:
1 serving --
Calories:
184
Fat:
8 g.
Carbohydrates:
0 g.
Protein:
26 g.
Recipe by
AmazingPaleo.com
at https://www.amazingpaleo.com/2016/01/11/butterflied-grilled-chicken/