Paleo Diet Halibut Ceviche Recipe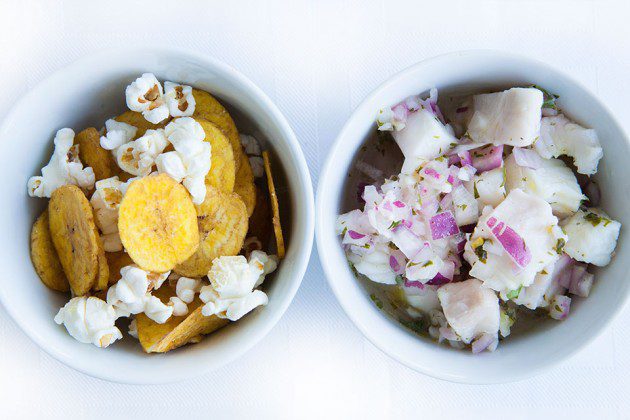 1 lb. halibut, cut into squares
1 purple onion, finely chopped
2 tomatoes, finely chopped
1 yellow bell pepper, finely chopped
Juice of 10 limes
½ bunch cilantro, finely chopped
1 tbsp olive oil
Sea salt, to taste
Place halibut in mixing bowl, and add in sea salt and lime juice. Cover the bowl with a lid and refrigerate for 4+ hours to allow the lime to "cook" the fish.
Soak the onions in cold salted water for 45 minutes. Rinse well and drain.
Add onions, peppers, cilantro and olive oil to the fish bowl. Taste and add a little more sea salt if needed) Cover bowl and refrigerate for 30 more minutes.
Tools You'll Need:
- Mixing bowls
- Cutting board
- Sharp knife
- Citrus juicer
Serving size:
1 serving --
Calories:
281
Fat:
16 g.
Carbohydrates:
24 g.
Protein:
18 g.
Recipe by
AmazingPaleo.com
at https://www.amazingpaleo.com/2016/03/25/paleo-diet-halibut-ceviche-recipe/