Pesto. A classic sauce originated in Italy. Did you know it is considered a wholesome food? The basil and the pine nuts are nutrient dense ingredients, the olive oil offers needed healthy fats and the garlic provides compounds with various health benefits.
One of my husband's co-workers (her name is Kelly and she is a wonderful Cross fitter and Paleo eater – who by the way, was the first person to introduce me to Paleo) posted on my wall a couple of weeks ago asking me for a Paleo Pesto recipe. She said she had recently tried out a recipe with her boyfriend, but that it just didn't quite turn out.
I did not have my own homemade Pesto Paleo recipe to share with Kelly when she requested the favor, but I was determined to nail a sweet pesto recipe for her. So Kelly, this one's for you!
Yesterday, I got greatly inspired and went to the store to get me some fresh ingredients for my Paleo Pesto recipe!
I went to three different health stores looking for the perfect basil leaves. They had to be fresh. No dying leaves were allowed. The two first grocery stores I went to did not have the fresh looking basil leaves I was looking for, which then forced me to shop around Boise. Quite honestly, it was my excuse to visit various natural food stores in the city…one of my favorite activities. How dorky am I?
I finally found myself the perfect basil leaves I needed…now all I needed were some nice organic raw pine nuts. That was a bit easier (a bit expensive…pine nuts cost quite a bit, considering how tiny they are). Pine nuts are a crucial ingredient for my Pesto Paleo recipe. Crucial! Don't even think of skipping this part.
After grabbing my little bag of pine nuts, I checked out and was good to go. I had the rest of the needed ingredients at home, so I was prepared for my Pesto Paleo goodness.
It really is amazing how delicious Pesto is. Even though it is made with a small amount of ingredients, they really do pack a punch! This is exactly why the quality of the ingredients you use matters!
Try this recipe and feel good about yourself, making homemade ready-to-use "ingredients" (such as Paleo Pesto) is deliciously satisfying!

How-To: Make Homemade Paleo Pesto
This easy tutorial shows you how to make homemade paleo pesto in less than ten minutes, with step-by-step instructions & photos. So delicious and healthy!
Ingredients
8 cups of fresh basil leaves
¾ cups extra virgin olive oil
½ tsp sea salt
½ cup pine nuts
4 garlic cloves
Instructions
Place a skillet over medium/low heat and roast pine nuts until toasty and golden. Stir pine nuts constantly to avoid burning. Remove from heat and let cool completely.
To a food processor, add basil leaves, garlic, pine nuts, sea salt and olive oil, and process until smooth. Transfer pesto to a mason jar with a lid and refrigerate until ready to use.
Notes
Tools You'll Need:
- Food processor
- Sharp Knife
- Cutting Board
- Measuring cup
- Measuring spoons
- Wooden Spoon
- Skillet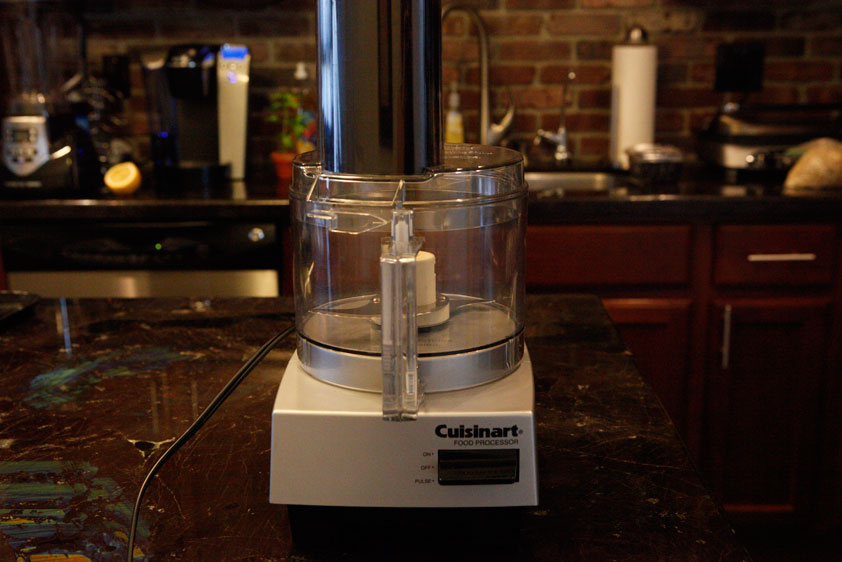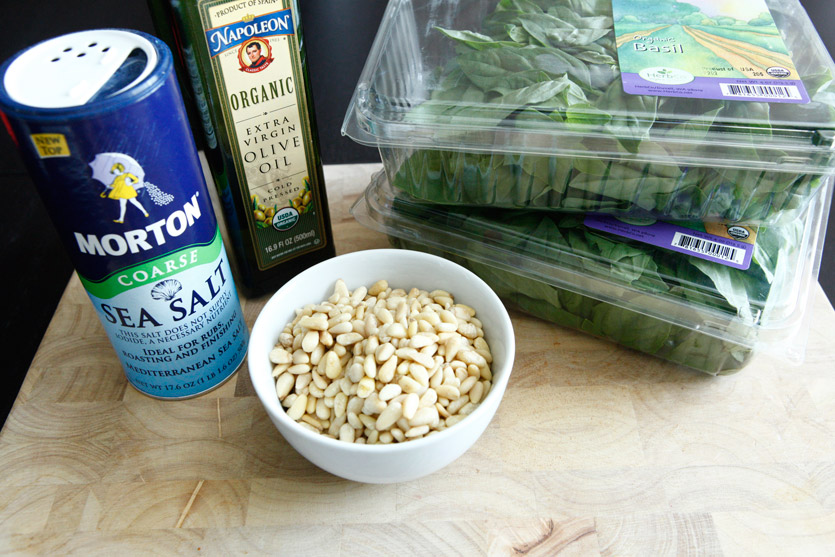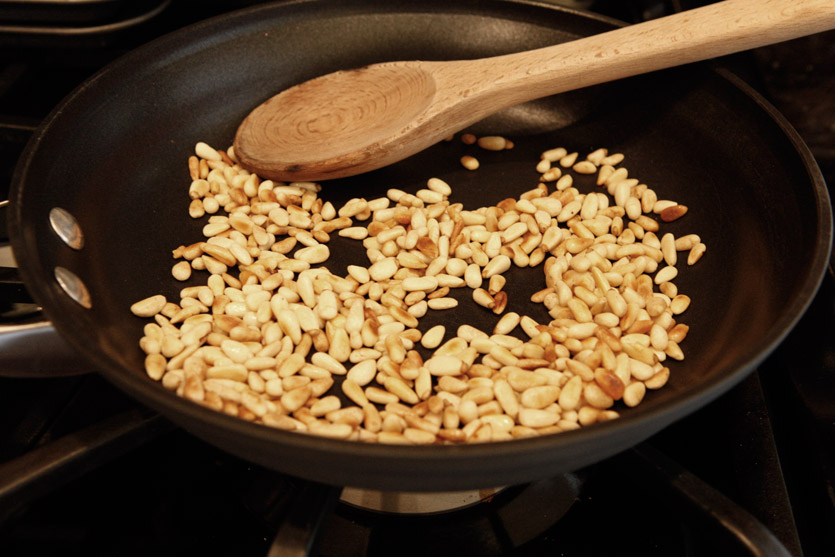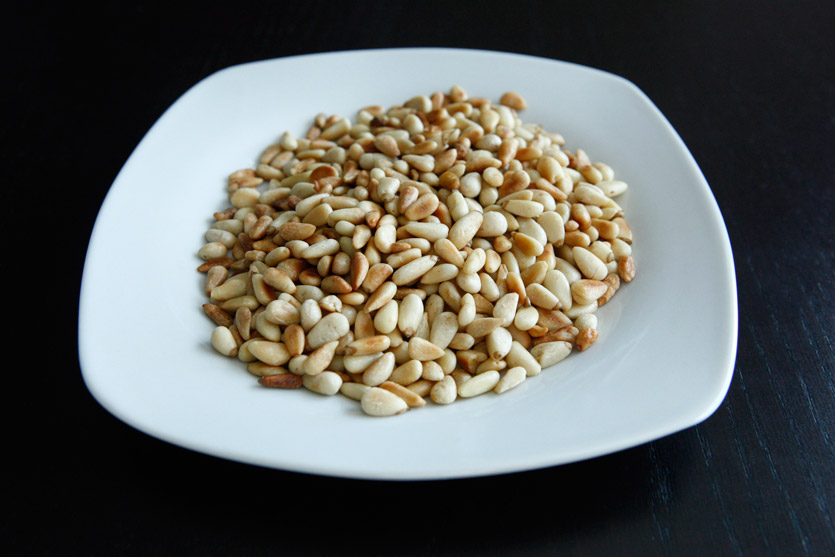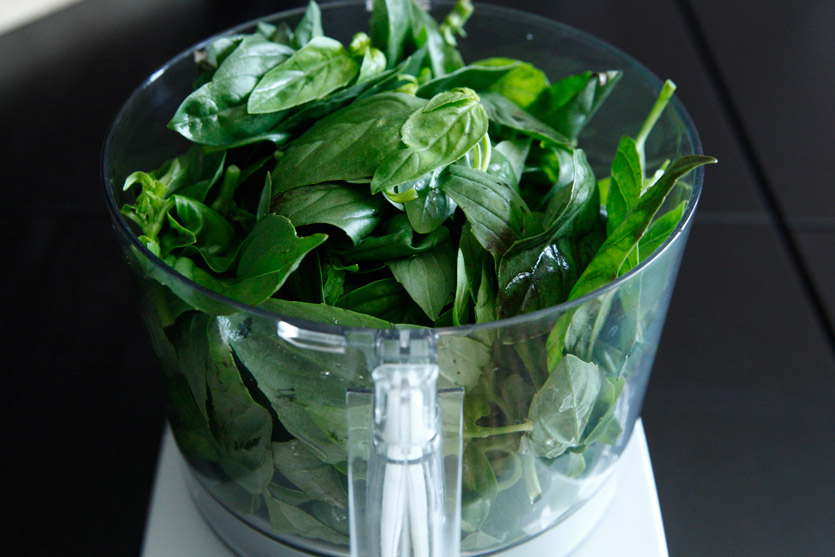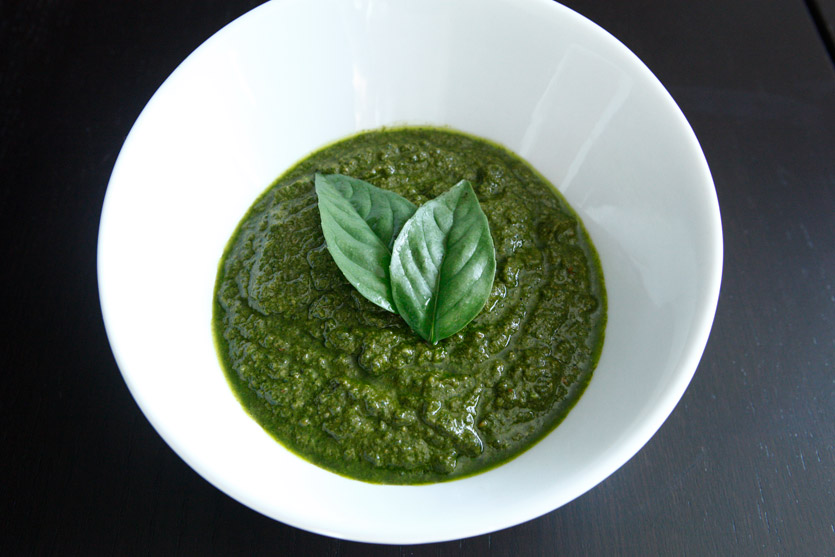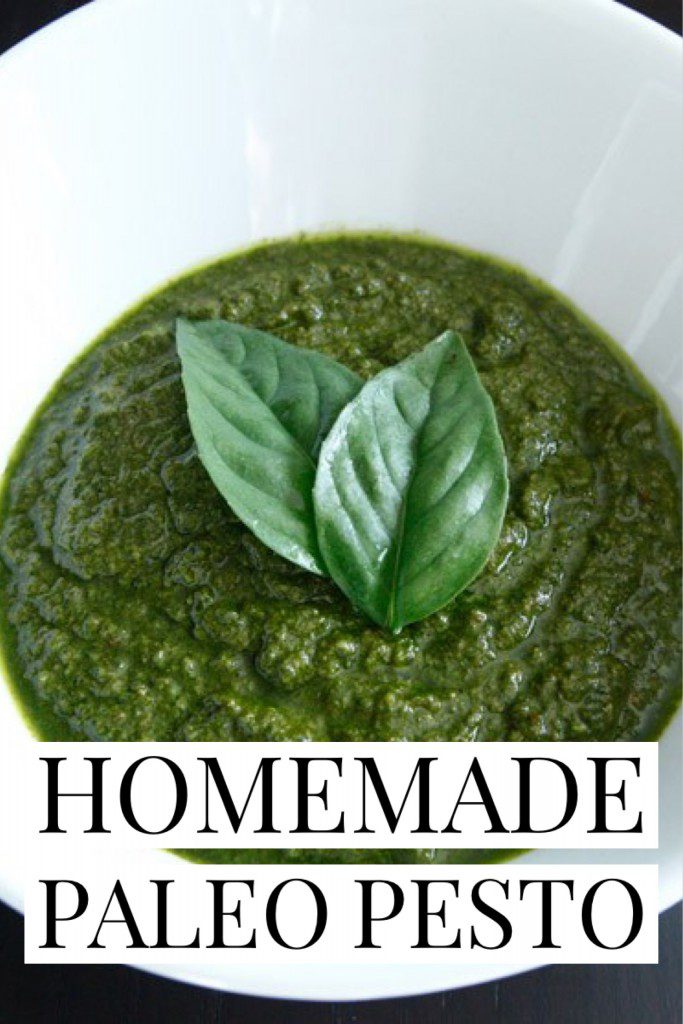 PIN ME!