One of my favorite things is having a delicious snack to munch on while working, taking a break, or hanging out with friends…specially those that are crunchy and full of flavor!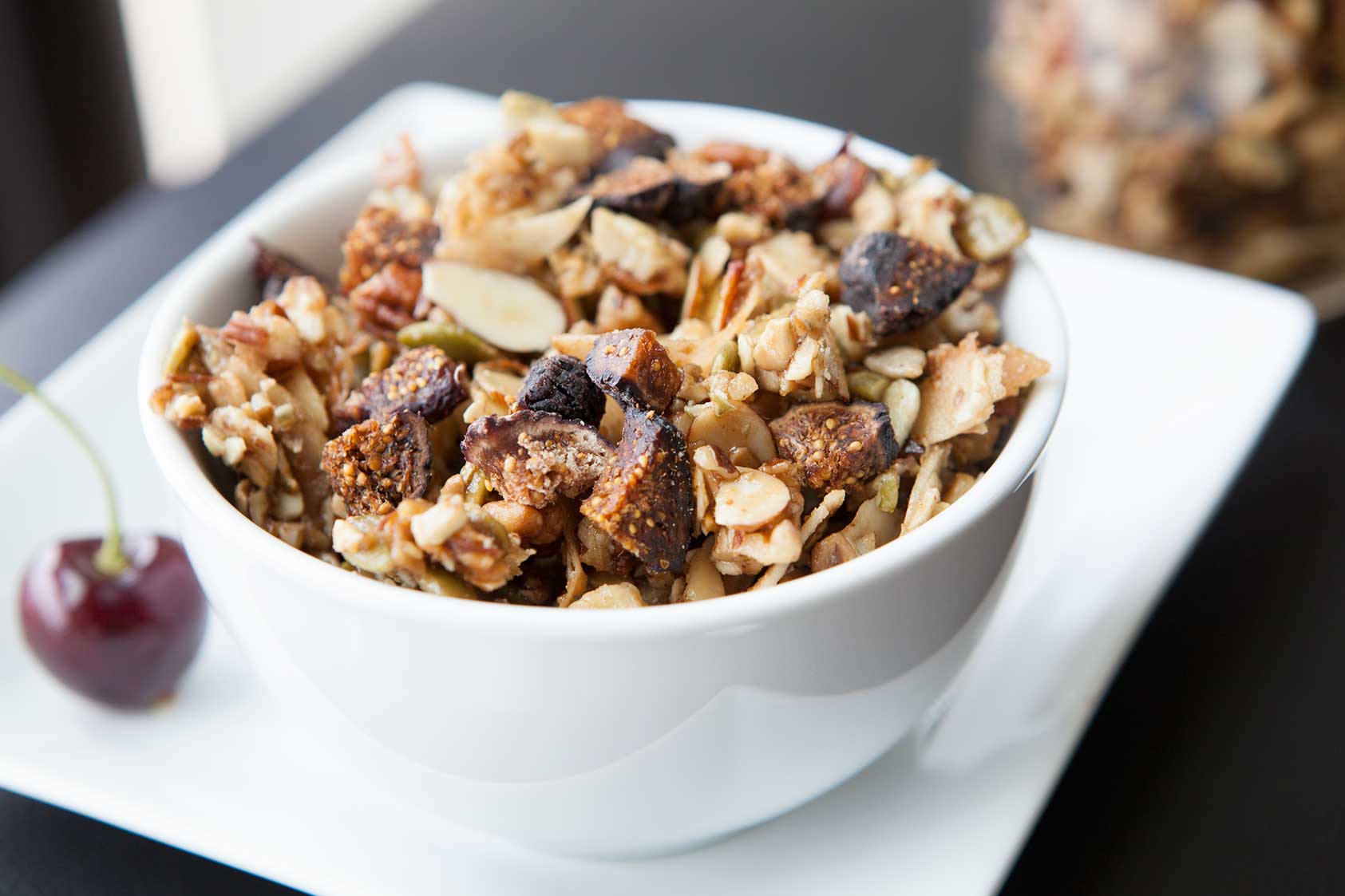 My favorite type of snack is one that not only provides an amazing taste bud experience, but that also nourishes the body. I love efficiency, and this type of eating kills two birds with one stone.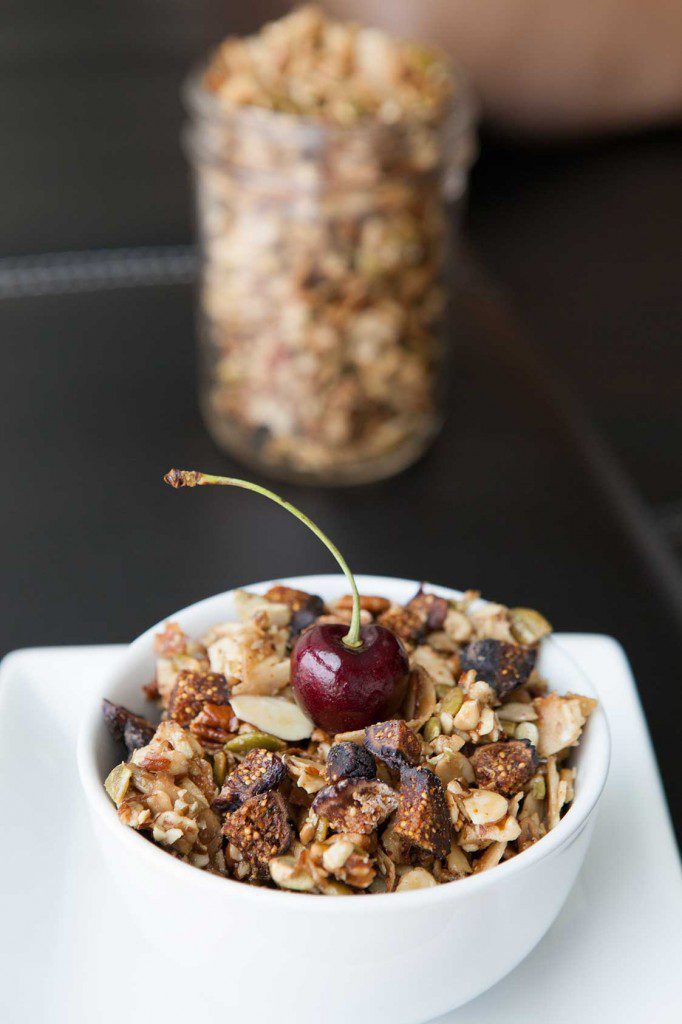 There are plenty of great Paleo snacking options out there than fit the bill, but I have a wonderful recipe to share with you today that does the job well. I hope you love it as much as we do!
I call this recipe the Hippie Paleo Granola. Why hippie? Well, hippies love granola (wink wink) and I just couldn't help myself! Now, most granolas you find at grocery stores contain oats (lots of them), and as we all know, oats are a grain and that just doesn't go with our Paleo lifestyle now does it?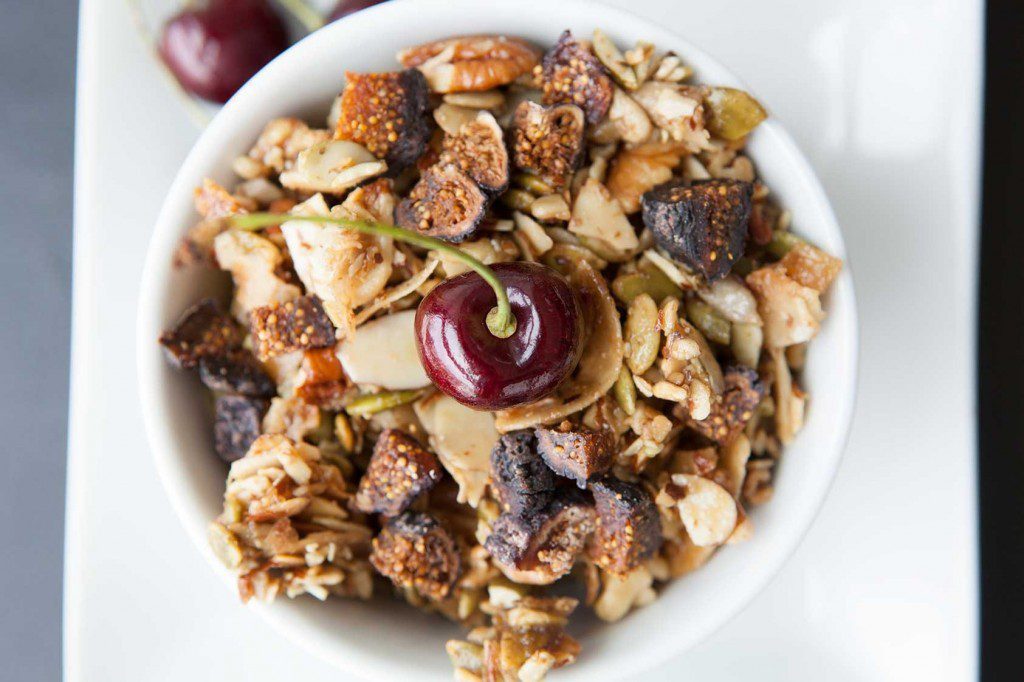 My recipe uses only 100% Paleo approved ingredients, which means that no oats were included in the making, and let me tell you…it KILLZ it when it comes to taste. It feels just like your regular (with oats) granola, but it tastes way more delicious!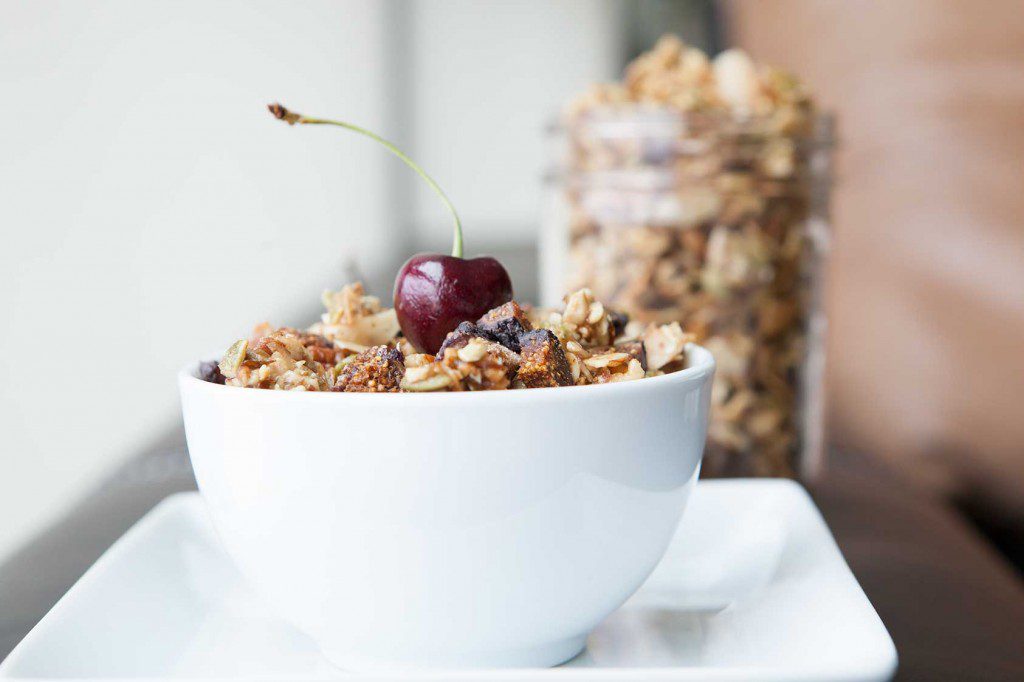 Hoping you find some time this weekend to pull out that baking sheet and get your Hippie Paleo Granola baking on. Happy healthy snacking, everyone!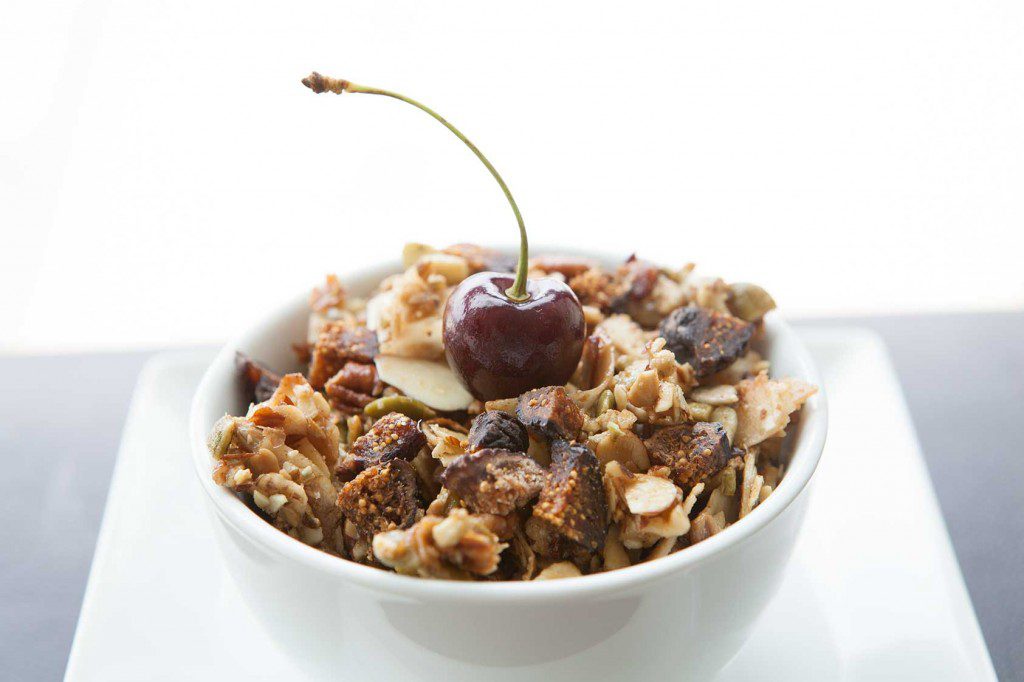 Hippie Paleo Granola
This Hippie Paleo Granola is wonderfully delicious. Packed with all-natural ingredients that will give you an energy boost and nourish you any time of day.
Ingredients
2 cups raw slivered almonds
2 cups raw walnuts
1 cup raw pecans
1 cup raw pumpkin seeds
1 cup unsweetened coconut flakes
¾ cup raw sunflower seeds
½ cup coconut oil
¾ cup maple syrup
1 tsp vanilla extract
1 tsp sea salt
10 dried figs, diced
Instructions
Preheat over to 300 F
Add 1 cup slivered almonds, 1 cup raw walnuts, pecans, pumpkin seeds and sunflower seeds to a food processor, and pulse a few times to break down some of the nuts and seeds. Transfer to a large mixing bowl and mix in remaining almonds and walnuts, coconut flakes and salt.
In a separate bowl, mix wet ingredients and pour over bowl with dry ingredients, mixing the two together.
Spread mixture on a large baking sheet, and bake for about 45 minutes total; carefully stir mixture every 10 minutes to prevent burning. Let cool completely and fold in dried figs. Store in a tight lid container for up to 3 weeks.
Notes
Tools You'll Need:
- Food processor
- Baking sheet
- Stainless steel spatula
- Mixing bowls
- Rubber spatula
- Measuring cups
- Measuring spoons
Nutrition Information
Serving size:
½ cup
Calories:
369
Fat:
30 g.
Carbohydrates:
24 g.
Protein:
7 g.