These Coconut Dream Bars are delicious. Honestly, they are probably one of my favorite Paleo (and vegan) desserts ever.
What I love about these little Coconut Dream Bars is that they are not too sweet and they don't feel like a heavy dessert. The ingredients compliment each other well, allowing every bite to be full of flavor, yet not overwhelming. The coconut and the berries do a wonderful job at keeping it light and fresh, and the nuts give it a nice substantial feel.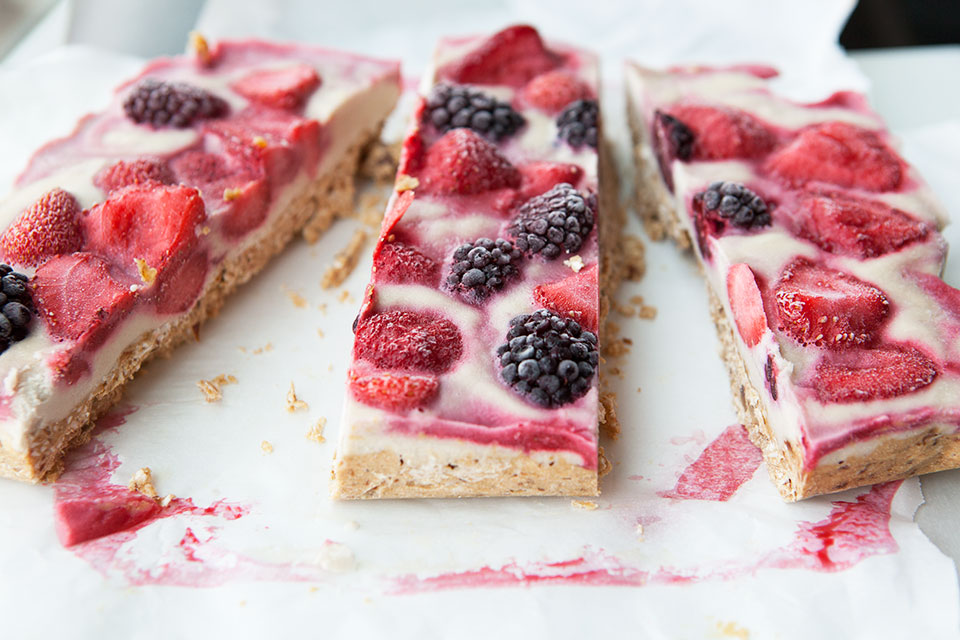 Just thinking about how these tasted is making my mouth water. They were goooo-ooood. I know what I'll be making again in the near future. Wink-wink. Plus, look how cute they are!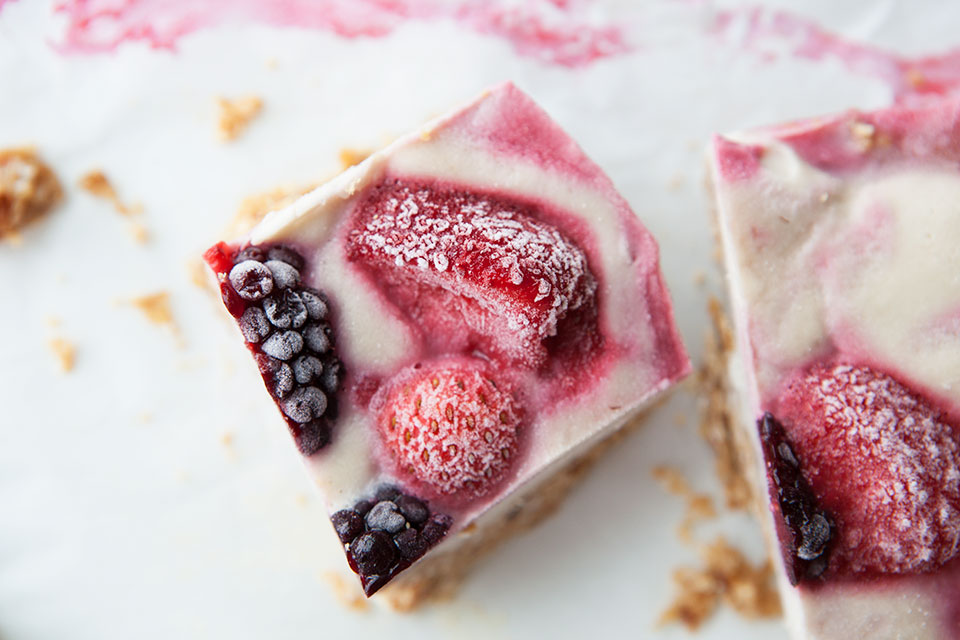 On our Valentine's Day dinner extravaganza, which was this past Sunday, I shared this dessert with our friends, along with some chocolate covered strawberries and another paleo-approved dessert I made (I will be posting this recipe soon on the blog as well).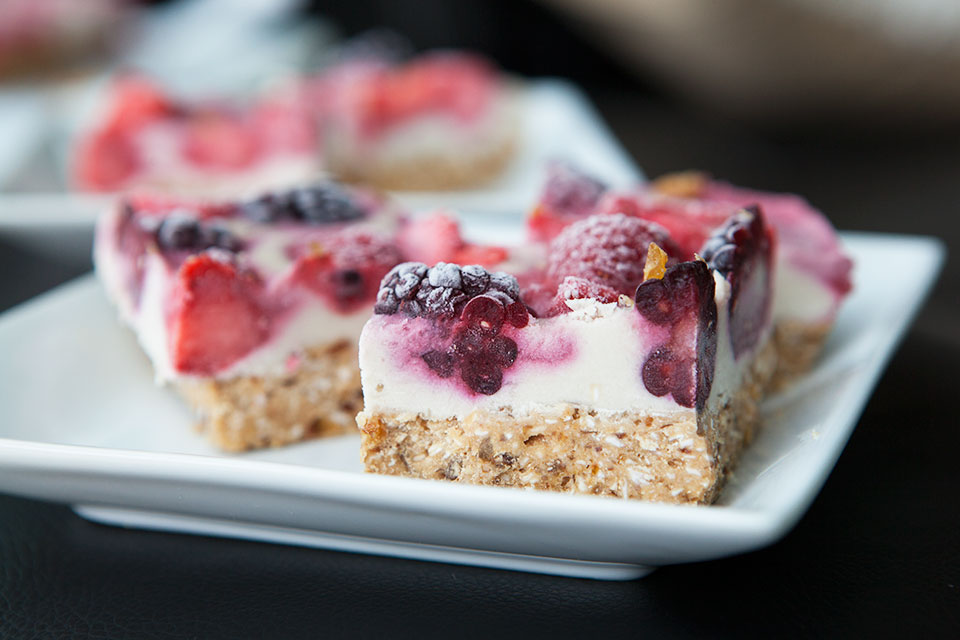 Even though we were all full after the amazing dinner the boys cooked, we all managed to make room for the sweet stuff. Who can say no to dessert on Valentine's Day?

Coconut Dream Bars
These Coconut Dream Bars make for such a beautiful and delicious dessert. Made with nuts, coconut, vanilla, dates, honey and berries. Perfect for special occasions!
Ingredients
For the base layer:
1 cup raw cashew butter
8 dates, pitted
1 cup unsweetened shredded coconut
2 tbsp honey
1 tsp vanilla extract
¼ tsp sea salt
For the mid layer:
1 can full fat coconut milk, refrigerated overnight
3 tbsp honey
1 tsp vanilla extract
For the top layer:
2 tsp carton unsweetened coconut milk
1 cup diced strawberries
¼ cup blackberries
2 tbsp honey
Juice of ½ lemon
Instructions
Line a baking dish with parchment paper and set aside.
Add dates to food processor and pulse until they have broken down into small pieces. Add in the rest of the base layer ingredients and pulse until well combined. Transfer to baking dish, press down evenly and place in freezer. Wash and dry food processor.
Carefully open canned coconut milk, remove the creamy top layer (leaving ALL the liquid behind) and add to the food processor. Add in remaining mid layer ingredients and process until well combined. Set aside.
Place a saucepan over low-medium heat and add all top layer ingredients. Simmer for about 5 minutes and let cool. Remove baking dish from freezer, add mid layer first and then top layer after. Freeze overnight.
Remove from freezer, cut into 9 squares and serve right away.
Notes
Tools You'll Need:
- 9x9 inch baking dish
- Food processor
- Saucepan
- Spatula
- Measuring cups
- Measuring spoons
Nutrition Information
Serving size:
1 bar --
Calories:
323
Fat:
23 g.
Carbohydrates:
29 g.
Protein:
6 g.