This right here, is THE best Cashew Flour Zucchini Bread. It's made with naturally gluten free and dairy free ingredients, such as cashew flour, cinnamon, nutmeg, eggs, banana, zucchini and honey. All-natural ingredients that are healthy, nutritious, and when combined, make pure magic.
The recipe is very easy to make, taking less than 10 minutes to prepare and only 30 minutes to bake, so you can have a delicious baked Paleo treat in 40 minutes from beginning to end. Nice and convenient for those days when we need a treat and we need it quick! Have you ever had those? I know I've certainly had a few!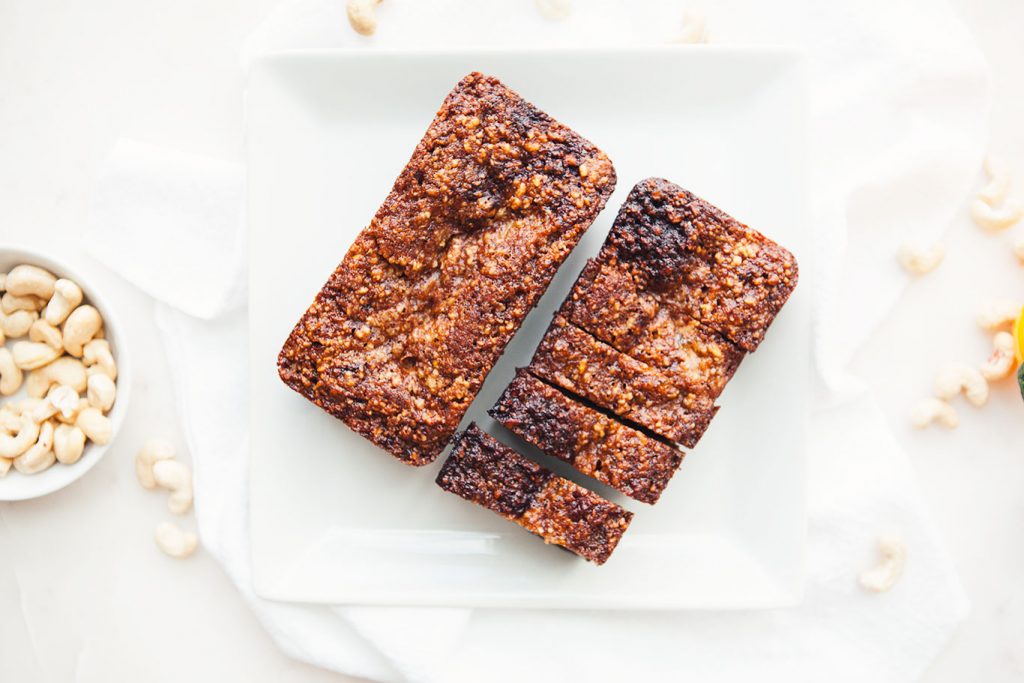 The bread mixture yields three mini bread loafs, which is great, because you can slice one to eat right away and freeze the rest for later, or you can slice one at home and gift the other two to friends and family. These little cuties make for a wonderful and thoughtful gift to teachers for back to school, for Christmas, birthdays, or as a simple "just because". Wrap them with parchment paper or waxed paper and then tie them with a nice twin or ribbon. Wrapping tutorial here.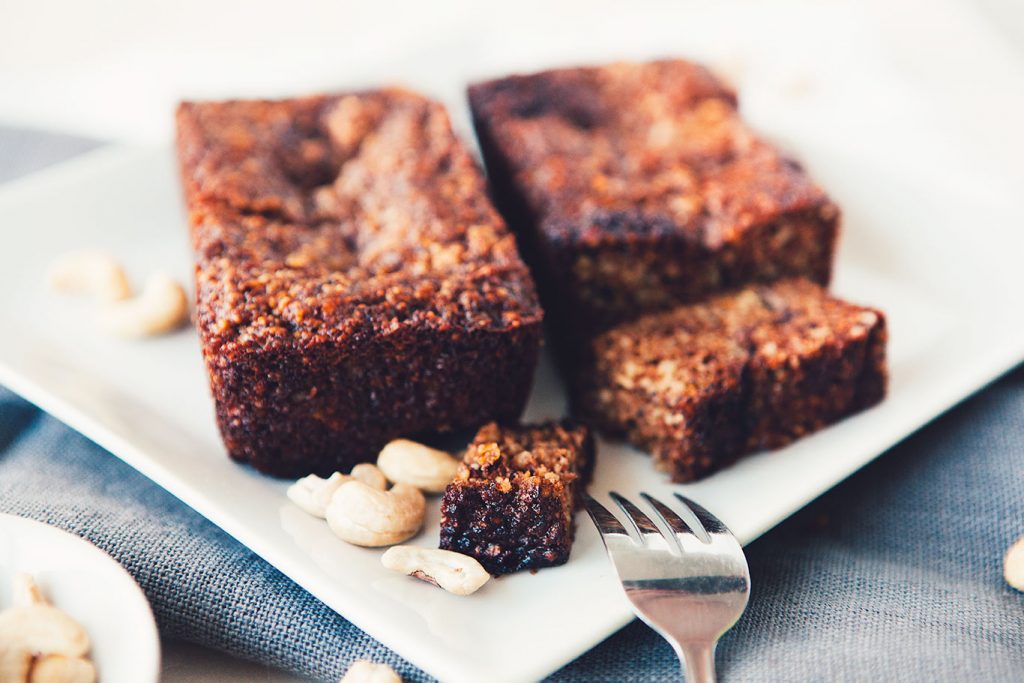 This bread is:
Moist
Soft
Nutty
Sweet
Nutritious
Gluten free
Dairy free
Paleo
EASY TO MAKE
And guess what? I have a video to show you how easy it is to prepare. Be sure to share with a friend, who you might like making this!
It's my first top down food video ever and I am so excited to share it with you. If these kinds of videos make it easier for you to make my recipes and make the experience a lot more fun, let me know! Also, don't forget to follow me on Instagram, where I'll be posting this video and others as well.
Cashew Flour Zucchini Bread
This easy to make Cashew Flour Zucchini Bread recipe is perfect for any time of day, only 40 minutes to make! It's gluten-free, dairy-free, paleo & healthy!
Serves:
3 mini bread loafs
Instructions
Preheat oven to 350 degrees Fahrenheit.
Grease three small loaf pans
Combine wet ingredients in a bowl.
Add in dry ingredients and mix until combined.
Divide mixture into three loaf pans and bake for 30 minutes.
Allow to cool completely, carefully remove from pan and slice.
Store leftovers in refrigerator for up to a week.
Notes
Tools You'll Need:
- 3 mini loaf pans
- Mixing bowl
- Spatula
- Whisk
- Grater
- Measuring cups
- Measuring spoons
Nutrition Information
Serving size:
1 mini loaf --
Calories:
425
Fat:
21 g.
Carbohydrates:
45 g.
Protein:
14 g.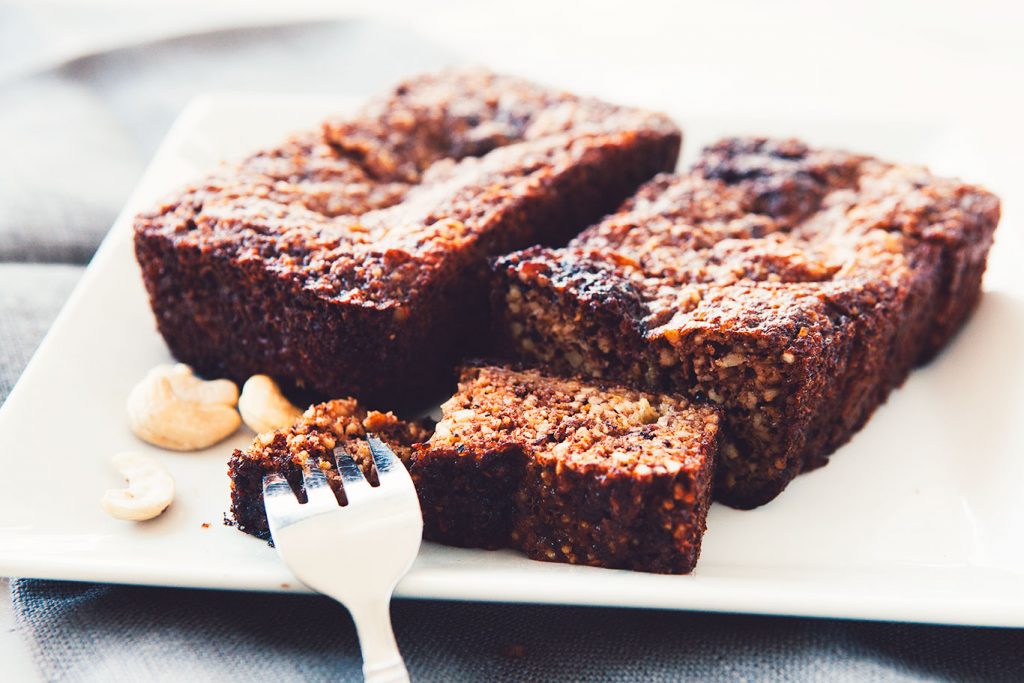 PIN ME!

SaveSave
SaveSave
SaveSave