I've been craving a good kale salad lately. Kale salads can be so satisfying, so healthful, so scrumptious.
With this deep desire to create an epic kale salad in mind, I went ingredient shopping to Whole Foods. The perfect place to start such a quest, wouldn't you agree?
When I got to the produce section, I saw they offered quite an impressive selection of kale. I went with the one that looked the most sturdy and vibrant: Dino Kale. Also, totally loved its name.
Loved how fresh it looked. Loved its deep green color. And loved its texture. Dino Kale it was!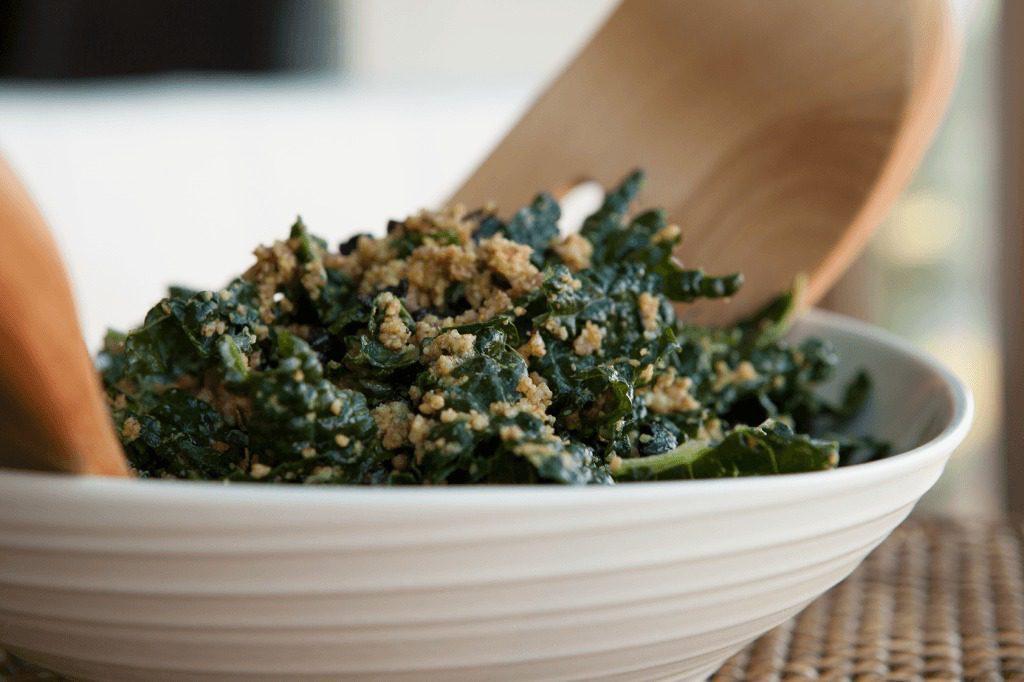 Then, I ventured off to the bulk section and saw that walnuts were on sale, so I bought a bunch of those to go with my salad.
From the corner of my eye, I was able to see some great looking apple juice sweetened dark cherries.
I immediately turned around and walked towards them; I knew these ladies would 100% compliment the walnuts in my salad. Mmm. I could already taste the goodness.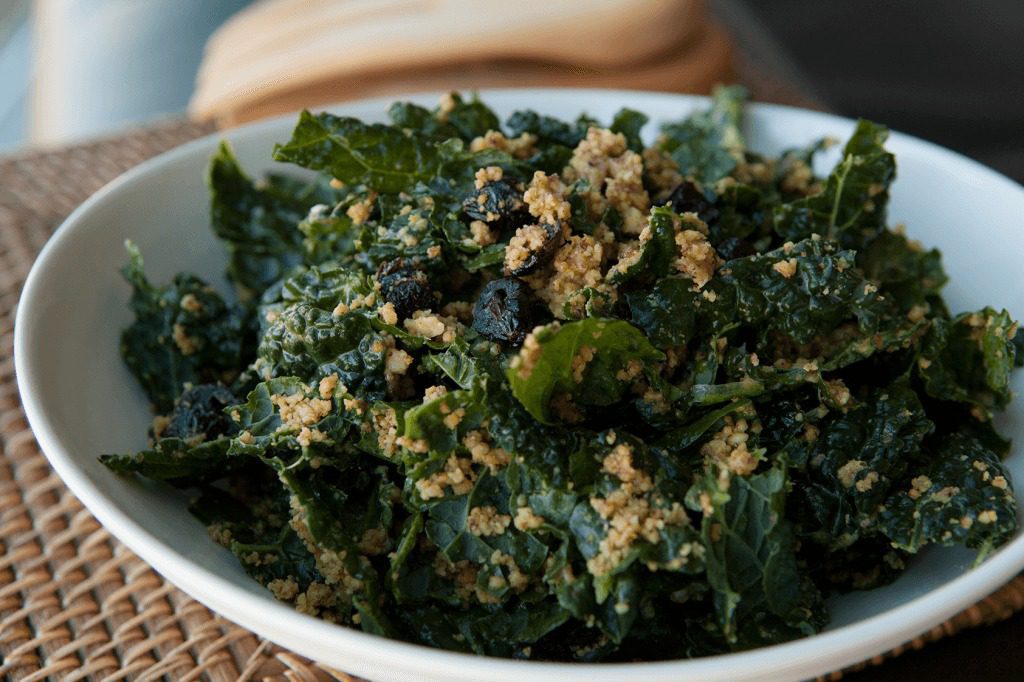 Then, it was time for me to start thinking of my salad's dressing.
I knew I wanted it to be savory, not sweet, so that already narrowed down my options, and I was already leaning more towards a tangy and citrusy sort of flavor.
So, I grabbed a few last ingredients I was needing for this, and then headed home.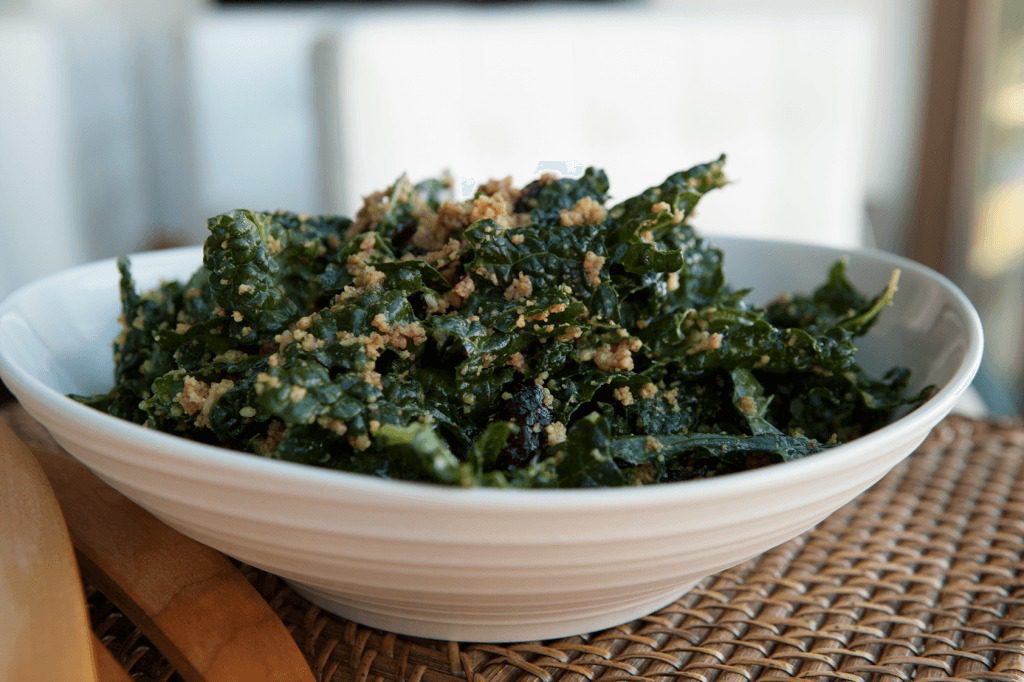 I had remembered reading about a salad recipe online that carried a walnut combination with nutritional yeast and garlic, so I decided to mimic that! The nutritional yeast would give my salad a nice cheesy flavor, that would go just perfect with the garlic and lemon, plus it is super nutritious. YUM. 
I made my Dino Kale Super Salad with some delicious homemade grilled chicken. Best meal I've had in a long, long time. Highly recommend it!
Dino Kale Super Salad
This Dino Kale Super Salad is an incredible side dish and perfect to have for dinner. You'll love the textures and the flavors. All Paleo, gluten free and dairy free!
Ingredients
For the kale:
2 bunches dino kale, washed and chopped
4 garlic cloves
Juice of 1 lemon
4 tbsp extra virgin olive oil
Pinch of sea salt
⅓ cup dried cherries or cranberries
For the pecan crumble:
1 cup pecan halves
1 tbsp extra virgin olive oil
1 ½ tbsp nutritional yeast
½ tsp sea salt
¼ tsp black pepper
Instructions
Place kale in a large bowl. Set aside.
To a food processor, add in garlic, olive oil, lemon juice, and sea salt, and process until ingredients haven broken down and combined. Pour over kale and massage kale until soft, cover and chill.
Place pecans on a baking dish and roast for 10 minutes at 350 F. Remove from oven and let cool completely. Wash and dry food processor, and add in pecans; pulse until pecans are lightly chopped. Transfer to a bowl and combine with nutritional yeast, sea salt and olive oil.
Add pecan mix on top of massaged kale, garnish with dried cherries, toss gently and serve.
Notes
Tools You'll Need:
- Food processor
- Frying pan
- Mixing bowls
- Cutting board
- Sharp knife
- Citrus juicer
- Measuring cups
- Measuring spoons
Nutrition Information
Serving size:
1 serving
Calories:
376
Fat:
27g.
Carbohydrates:
30g.
Protein:
8g.