Today I am going to show you how to make homemade almond flour! This is going to save you so much money while Paleo-ing! I am super excited for you! It is so easy; you will probably never ever buy already packaged almond flour again…ever!
A regular Bob's Red Mill almond meal/flour at the store costs you $11 a pound, a pound! That is a lot of money, considering you use 1.5 cups of almond meal/flour for 4 small waffles. I'd say that 1 bag of Bob's Red Mill has around 3 cups worth of flour. So basically, you're paying $11 just for the flour of 8 waffles…when you add the rest of the ingredients you need to make your waffles with, you find yourself paying as much as you would if you went out to eat breakfast at a 5-star restaurant and took your hubby and two kids along with you. Crazy, right!? At my household, I go through almond meal flour extremely fast. I bake galore. I just love my Paleo baked goods. That's why I HAD to find an alternative solution to buying almond flour.
Guess what? I found my solution. Check out how I make my own almond flour:
First, I go to the bulk section of the grocery store and find my beloved-slivered almonds (these are almonds that don't have the little brown skin around them and have been slivered already). 
Second, I go to the bulk section and fill up the biggest bulk-section-plastic-bag I can find.
Third, I get home and pour all the almonds into a Ziploc baggie. Ziploc bags are way stronger than the store's plastic bag, this helps me avoid a broken bag and a kitchen floor full of almonds, they also keep the nuts fresher.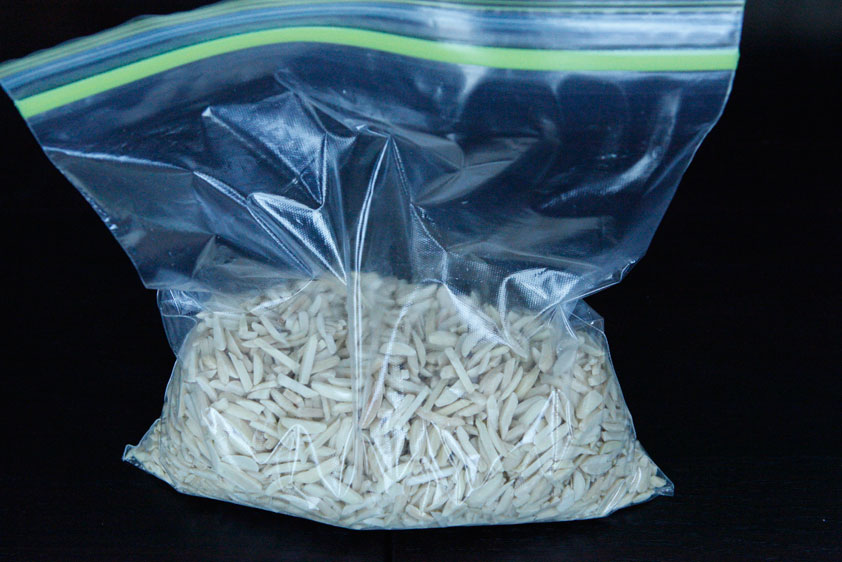 Fourth, I get my food processor and I plug it in.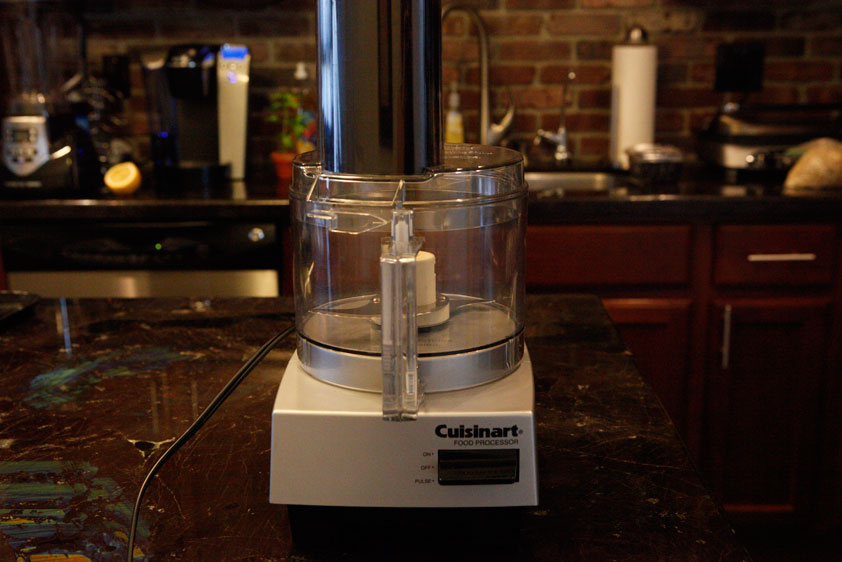 Fifth, I fill my food processor up with the almonds, put the top on to seal the food processor, and press the "on" button.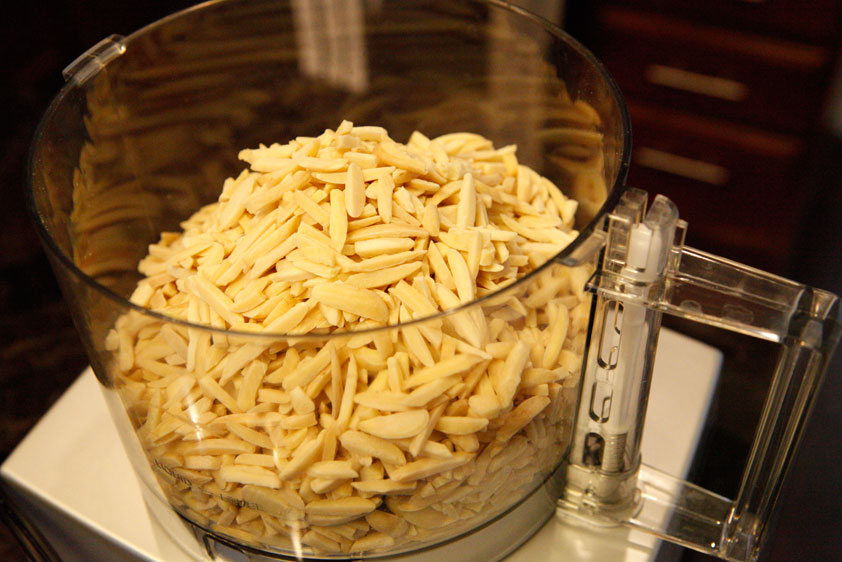 You want to make sure you watch the food processing process closely. You want the slivered almonds to convert to flour, not butter. If you let the food processor run a bit longer than say 20 seconds, you will no longer get almond flour…you will start seeing your almonds convert to butter. And honestly, for almond butter I recommend you use whole almonds instead of slivered ones. Whole almonds make the butter taste richer and its consistency is better. So watch out and make sure you get a floury consistency; 15-20 seconds of food processing the slivered almonds should do the trick. Use your best judgment.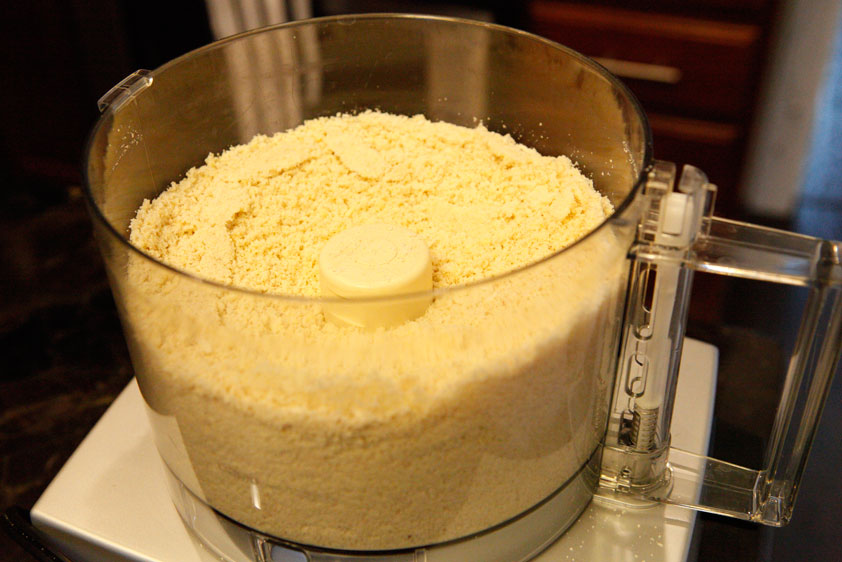 Boom! You've now saved your family tons of money and successfully made homemade almond flour.  Feel free to let loose and get creative with your almond flour based treats…no more worrying about that nice, moist Paleo loaf of bread costing you an arm and a leg. Hooray for the bulk section.