Roasted butternut squash soup, warm blankets, a cozy fireplace, a romantic comedy…doesn't this combination sound amazing? It would certainly make for the perfect weekend date at home, that's for sure. Enjoying a good soup in the right environment can easily be one the most soothing activities one can do; it is almost therapeutic. It's important to treat yourself once in a while and take care of YOU! So how about we help you do that today? I have a delicious and healthy recipe for you by Jenny Travens from superfoodliving.com. I think you'll find her soup comforting and very yummy!
___________________________________
Making soup when the weather is cold makes winter THAT much more bearable. And preparing soups in larger quantities doesn't take that much time or effort, which is great, because any leftovers can be frozen to enjoy later.
This squash soup I have for you today is outstanding, and all because of a little roasting and a little spice-adding. The soup carries a little heat from the chili powder and a little bit of tartness from the green apple, which help balance the sweetness of the squash perfectly…and throughout the process, multiple levels of flavor are formed from the combination of various spices. All in all, the ingredients my soup calls for are very straightforward, simple and cheap.
To make handling easy when using butternut squash, cut a thin slice off the bottom of the squash so that it is able to stand level with the counter. Then, proceed by peeling the outside layer off and divide the squash in half lengthwise using a large knife (be sure to scoop the seeds out — you can either dispose the seeds, or rinse them out and roast them in the oven). Lastly, dice the seeded and peeled squash into blocks or cubes. For this particular recipe you don't need to worry about making the blocks uniform as they'll eventually be blended, and the same goes for the carrots, onion and apple. Also, remember that the more chicken broth you add, the soupier it'll be!
This Roasted Butternut Squash Soup is creamy, flavorful and ridiculously delicious…ideal for the cold weather. Enjoy!
Roasted Butternut Squash Soup
Ingredients
1 large butternut squash (about 5 pounds)
1 sliced and cored green apple
1 small yellow onion, chopped
2 chopped carrots
3 tsp of olive oil
2 tsp cinnamon
1½ tsp salt
½ tsp cumin
1 tsp chilli powder
2 tbsp ghee
3 cups chicken broth
Instructions
Preheat oven to 400 degrees Fahrenheit. In a sizable bowl, add olive oil, the butternut squash, 1 tsp cinnamon, ½ tsp salt, and ½ tsp cumin. Mix together, coating the squash nicely. Spread out on a rimmed baking sheet.
Next, in exactly the same bowl that the butternut squash was in, throw carrots, onion, and the apple slices to coat together with the remnants. On a second rimmed baking sheet, place them and add both baking sheets to the oven. Stirring once, roast for 35-40 minutes until soft.
Warm up ghee over moderate heat in a big pot on the stove. Add the chicken broth after adding the roasted ingredients. Add 1 teaspoon each of chilli powder, cinnamon and salt.
With an immersion blender, combine the ingredients until smooth, or puree by transferring into a blender. Serve warm.
Nutrition Information
Serving size:
1 cup
Calories:
265
Fat:
7.8 g.
Carbohydrates:
48 g.
Protein:
6.7 g.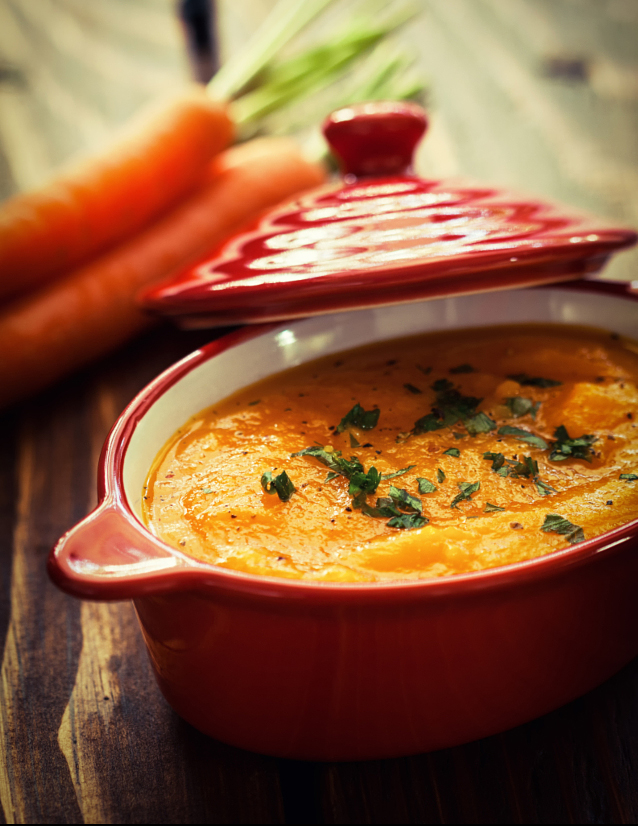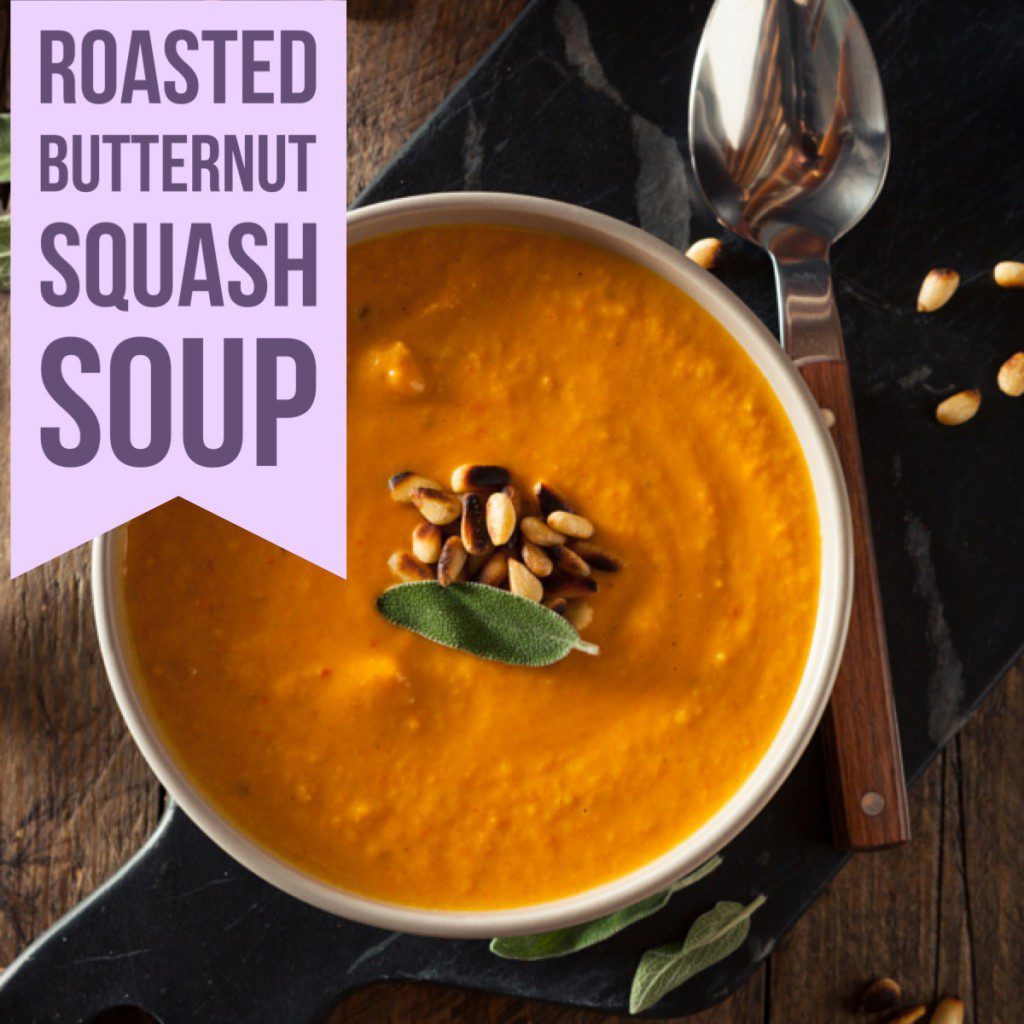 About the Author:
Jenny Travens is a chief editor and a wellness coach and fitness blogger for http://www.superfoodliving.com. She loves to share her knowledge about the different ways of staying fit and healthy and helps people to conquer over health related issues and maintain their fitness regime. With over 10 years of experience, Jenny is uniquely qualified, and understands each individual's goals, and needs. She can simply provide important nutritional information or even give you a more detailed, supportive, skills-based approach to changing your diet and eating habits.
facebook.com/superfoodliving
twitter.com/superfoodliving
pinterest.com/superfoodliving