Let me start by saying that I have never craved chocolate so much my life as I did while doing research for this Paleo brownie blog post. GIMMIE ALL THE CHOCOLATE!
I've been crawling the web non-stop in search for the BEST and FUDGIEST Paleo brownie recipes out there for you guys. Compiling only the most delicious, Paleo-approved recipes that I know will satiate and delight your taste buds. It's mind boggling to see how many great Paleo brownie recipes there are out there…so many to choose from, so much variety. It's nuts, but so great!
While looking at all of these delicious brownie recipes, I kept getting this really strong desire to indulge in all things chocolate, and the feeling would not go away. I needed more chocolate in my life. Just stare at the best looking brownies out there for hours and hours, and you'll know exactly what I mean. I bet all you'll want afterwards is a chocolate buffet. Uh huh. Yup, just like I did.
It shouldn't come as a surprise that I've been consuming lots and lots of chocolate lately. Go figure. Chocolate bars, chocolate chips, chocolate breads…you name it. Thank goodness for the nice little stock of chocolate I currently have in my pantry from our recent trip to Ecuador. You can't go to the hub of cacao production and not stock up on cacao. So we did. We got lots of chocolate goodness. Trust me when I say that I have never been so grateful for a purchase.
For those of you who have been craving a GOOD ol' piece of brownie, this blog post was made for you. There sure is a recipe to catch your eye from these 99 incredibly delicious (and fudgy) brownie photos I have below. ENJOY!
---
CHOCOLATE CHIP COOKIE DOUGH FUDGE BROWNIES {GRAIN FREE & PALEO}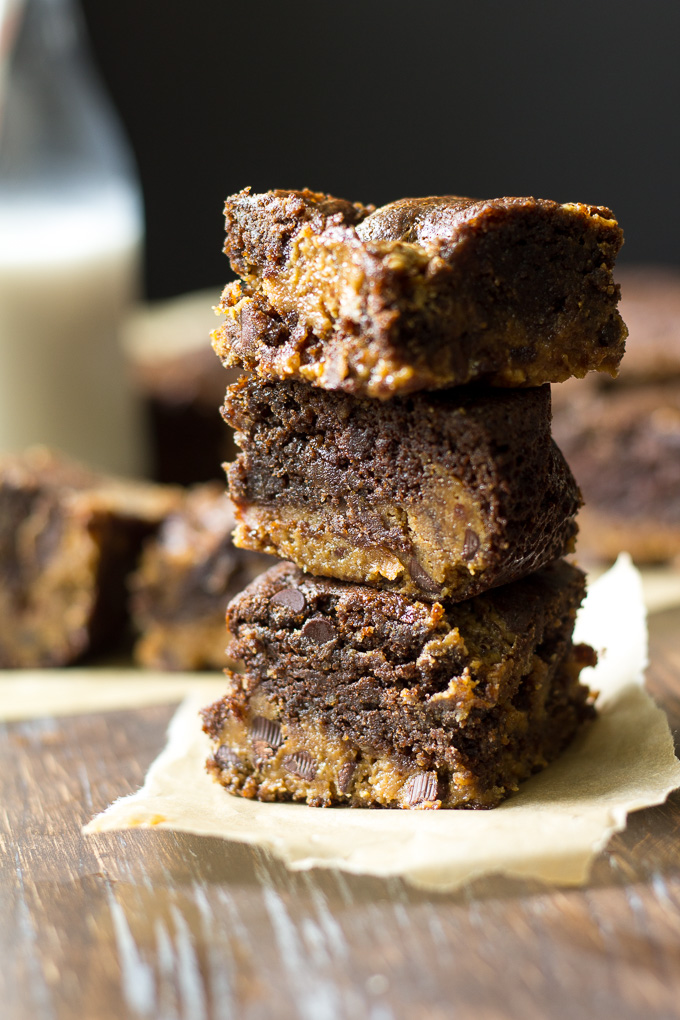 ---
PALEO NO-BAKE MOCHA CHOCOLATE MOUSSE BROWNIES
By Wholesomelicious.com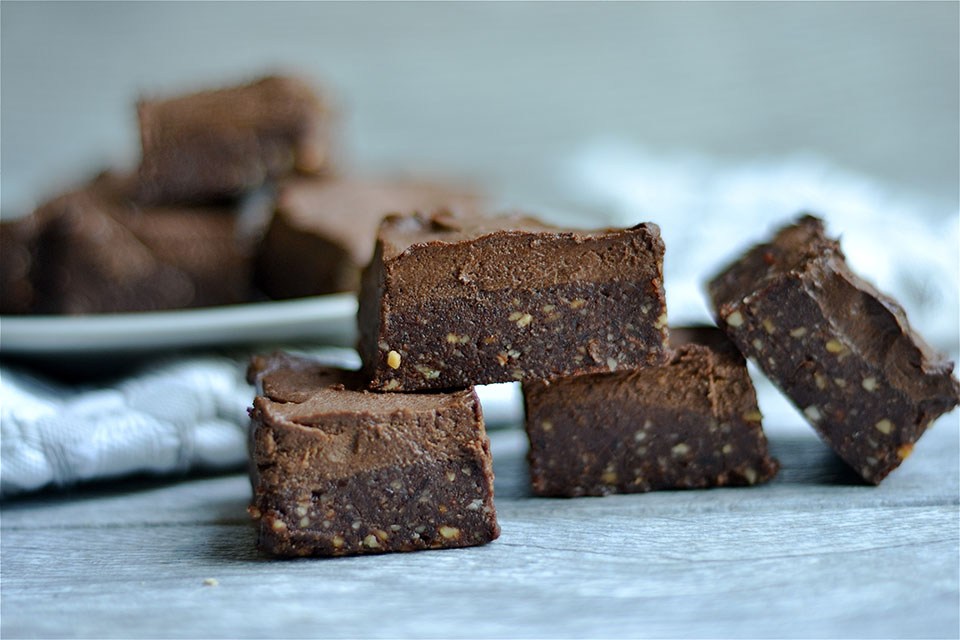 ---
BROOKIES (BROWNIE/COOKIE BARS)
By ACleanBake.com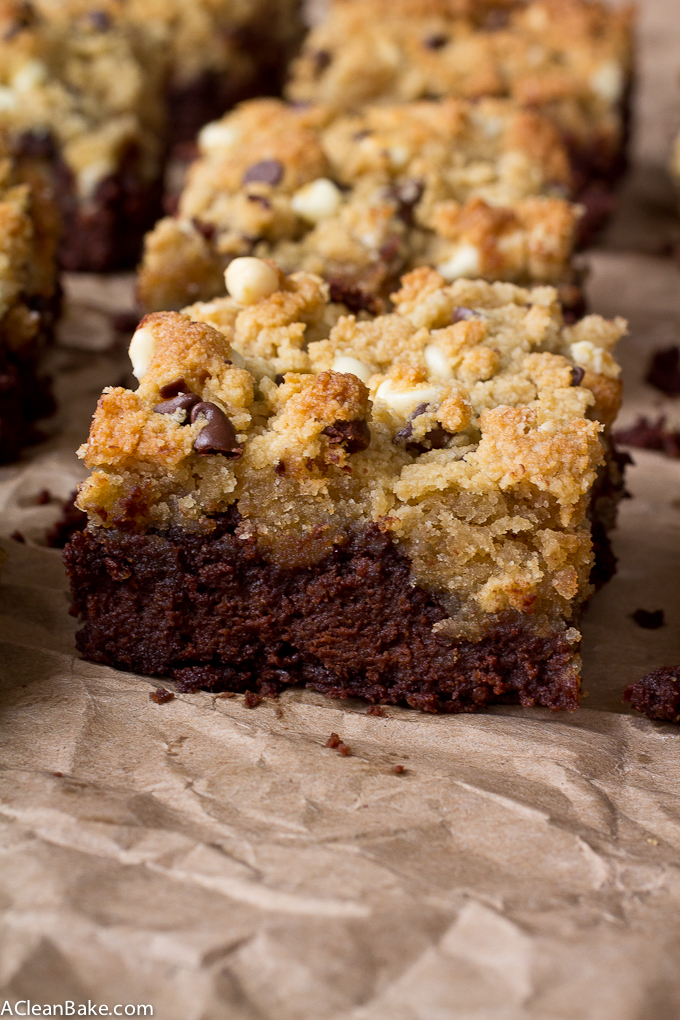 ---
HEALTHY NO BAKE BREAKFAST BROWNIES
By TheBigMansWorld.com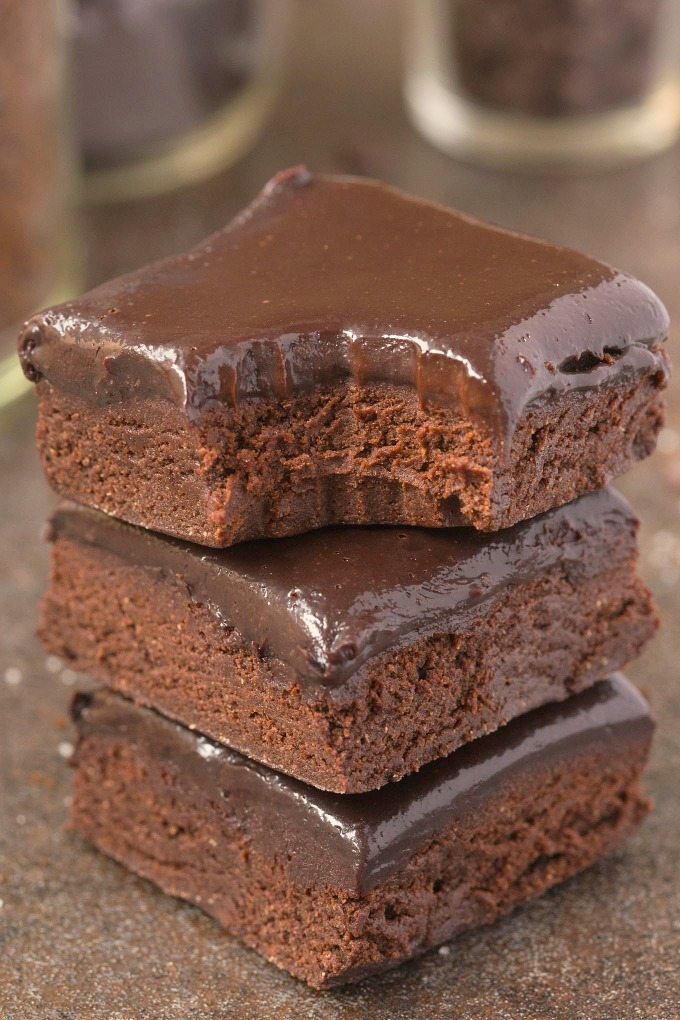 ---
DOUBLE FUDGE ALMOND BUTTER BROWNIES {GRAIN FREE & PALEO}
By PaleoRunningMomma.com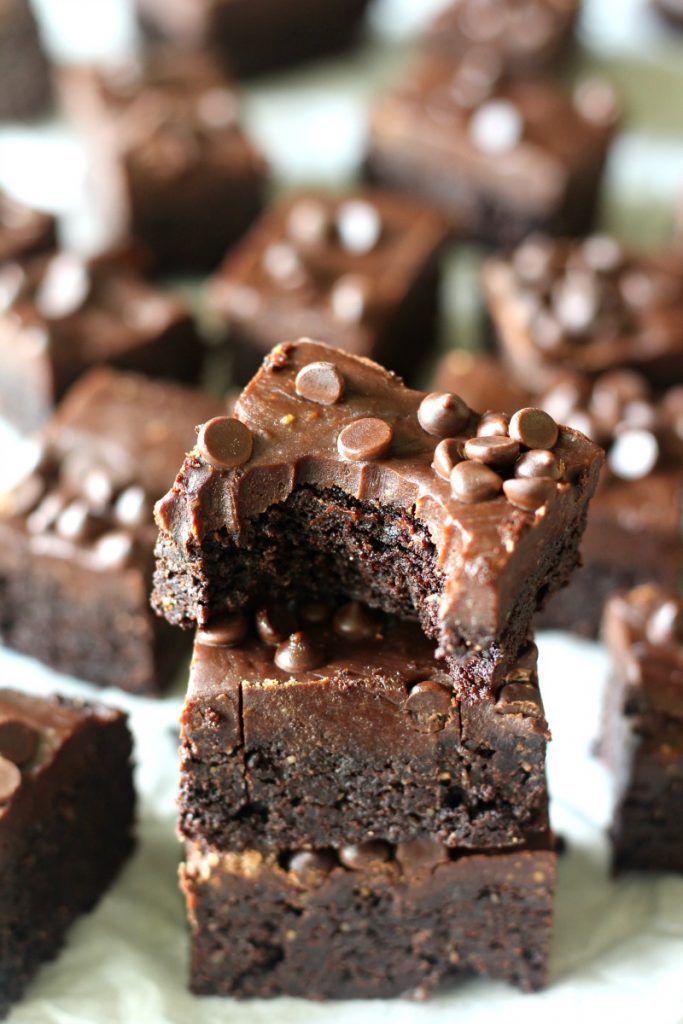 ---
EXTRA FUDGY PALEO BROWNIES
By ReadyToYumble.com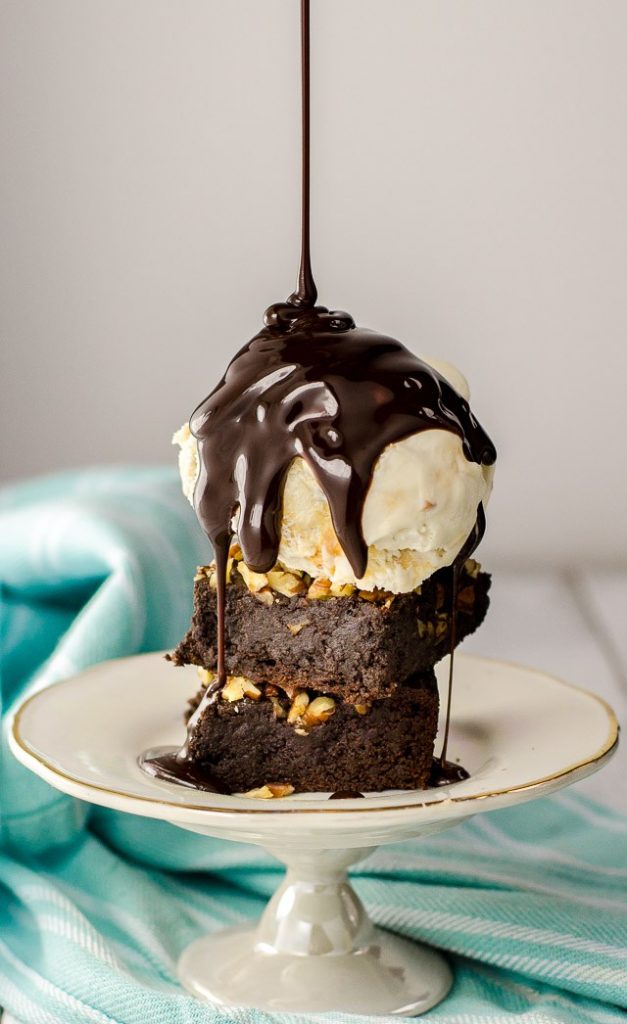 ---
AVOCADO BROWNIES FOR TWO
By ASaucyKitchen.com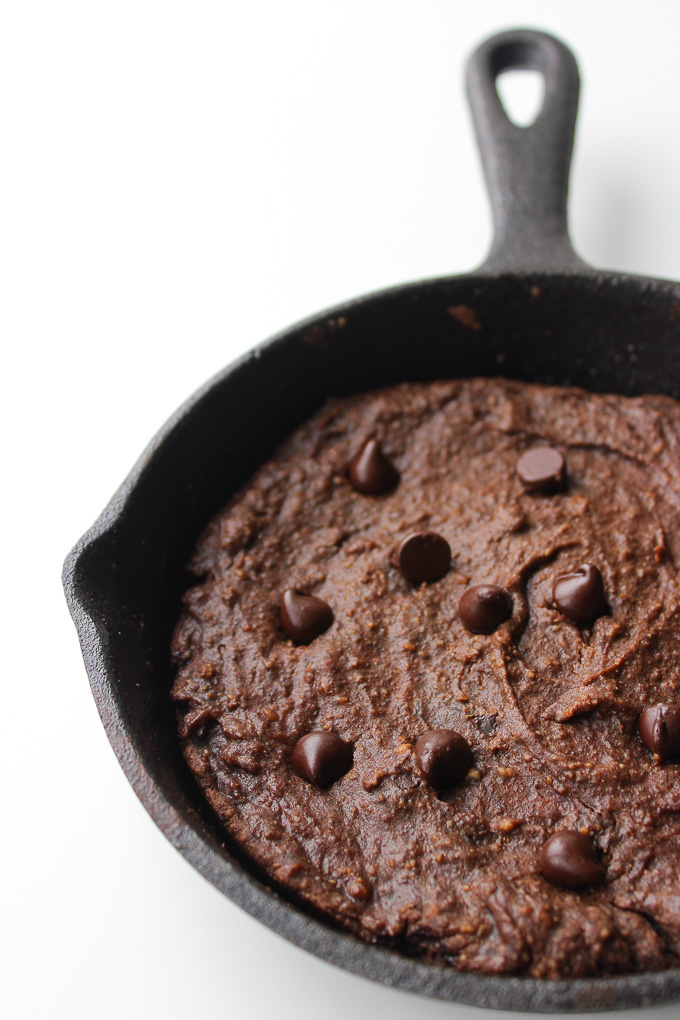 ---
6 INGREDIENT FLOURLESS FUDGE BROWNIES
By TheBigMansWorld.com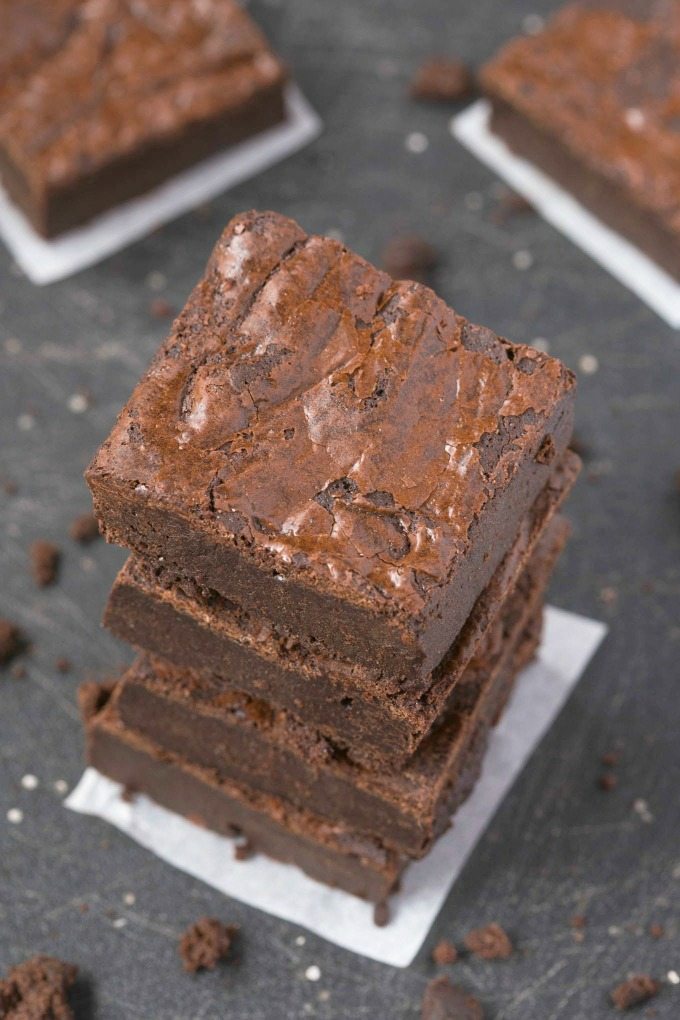 ---
SMALL BATCH PALEO ALMOND FLOUR BROWNIES WITH RASPBERRIES
By AmbitiousKitchen.com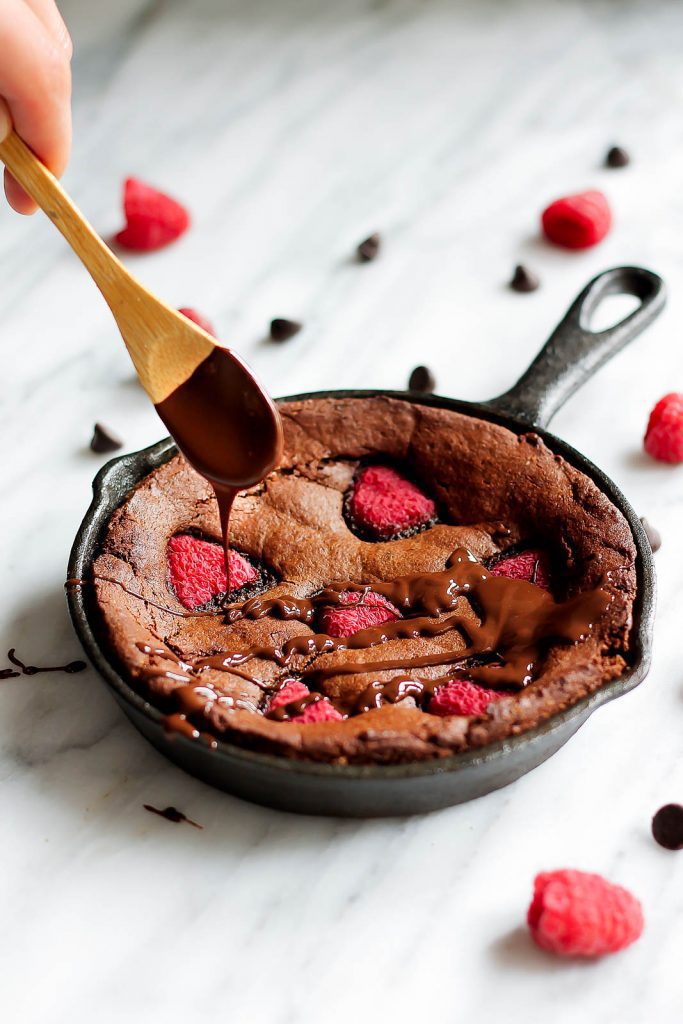 ---
ALMOND JOY BROWNIES (GLUTEN FREE + PALEO)
By Bakerita.com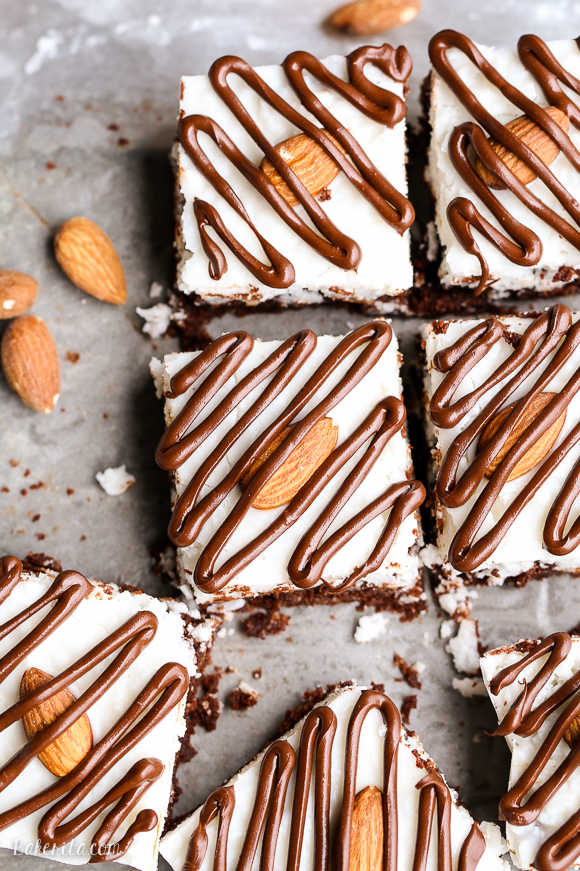 ---
(PALEO) SWEET POTATO BROWNIES
By TheIronYou.com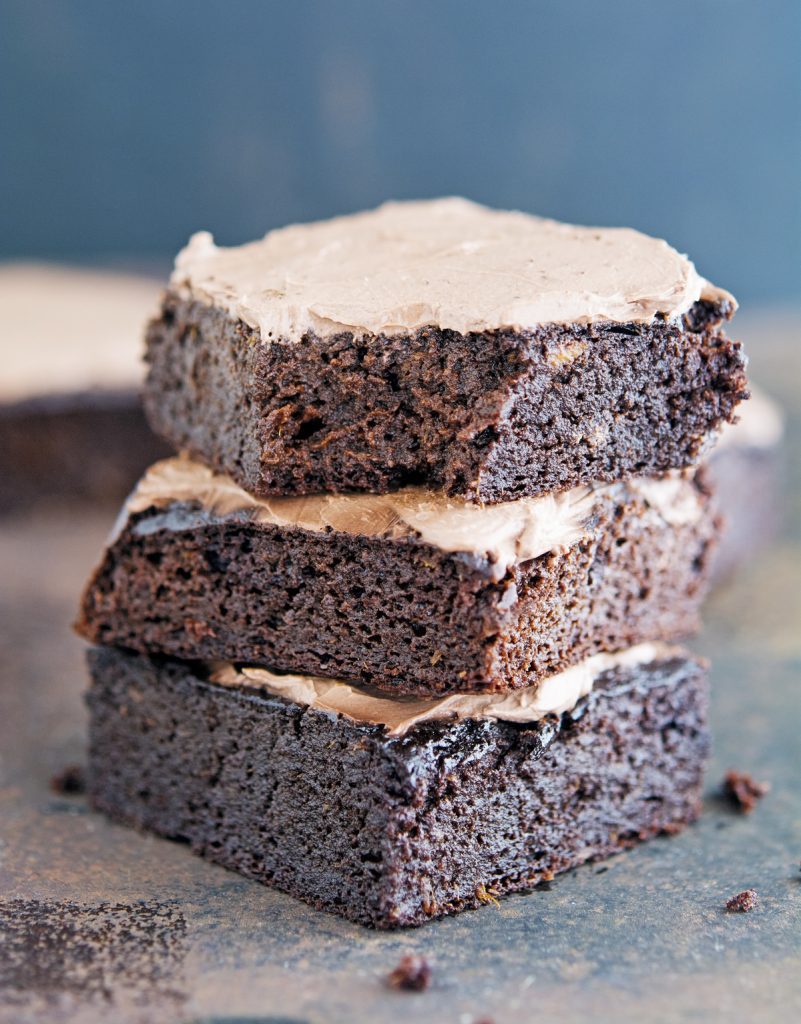 ---
DECADENT PALEO BROWNIES
By WickedSpatula.com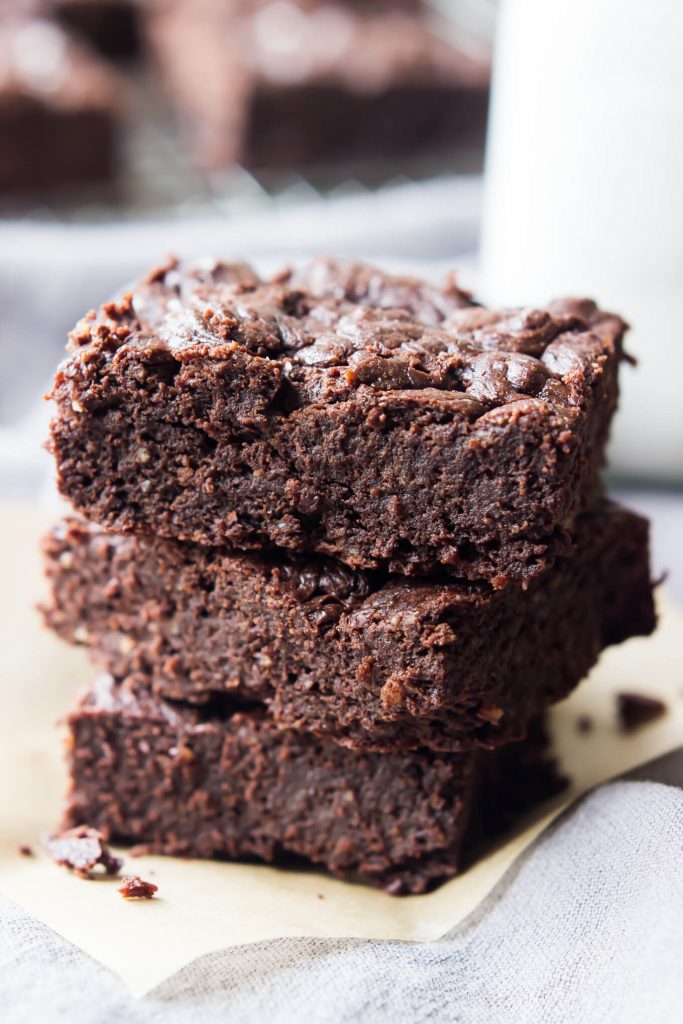 ---
HEALTHY FLOURLESS FUDGE BROWNIES
By TheBigMansWorld.com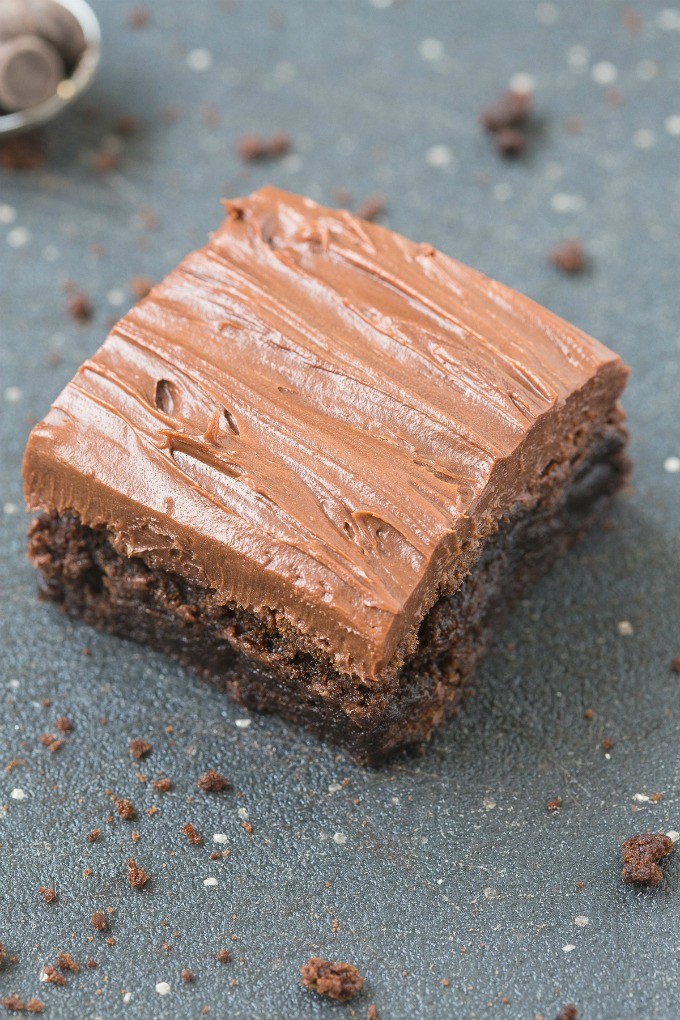 ---
MINT CHOCOLATE CHIP BROWNIES (PALEO + GF)
By Bakerita.com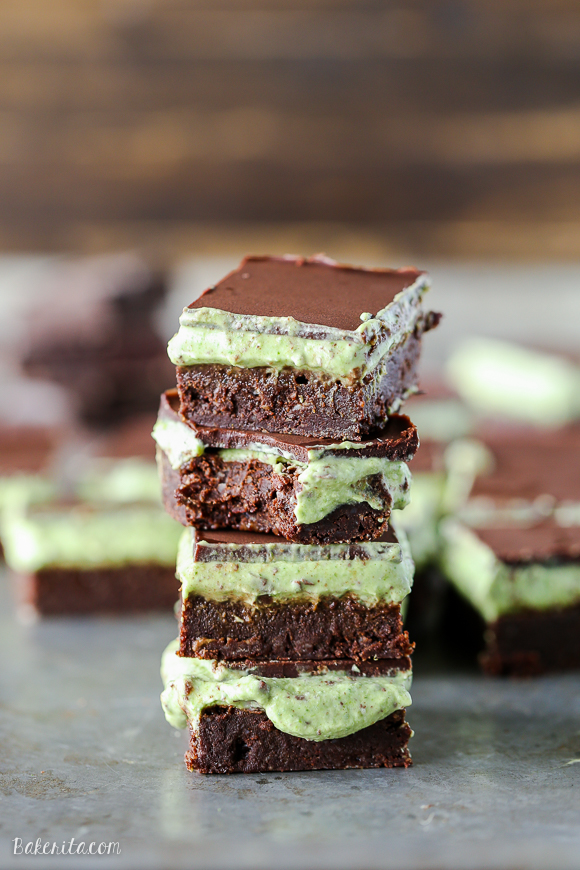 ---
SPICED PALEO BROWNIES
By HealthyNibblesAndBits.com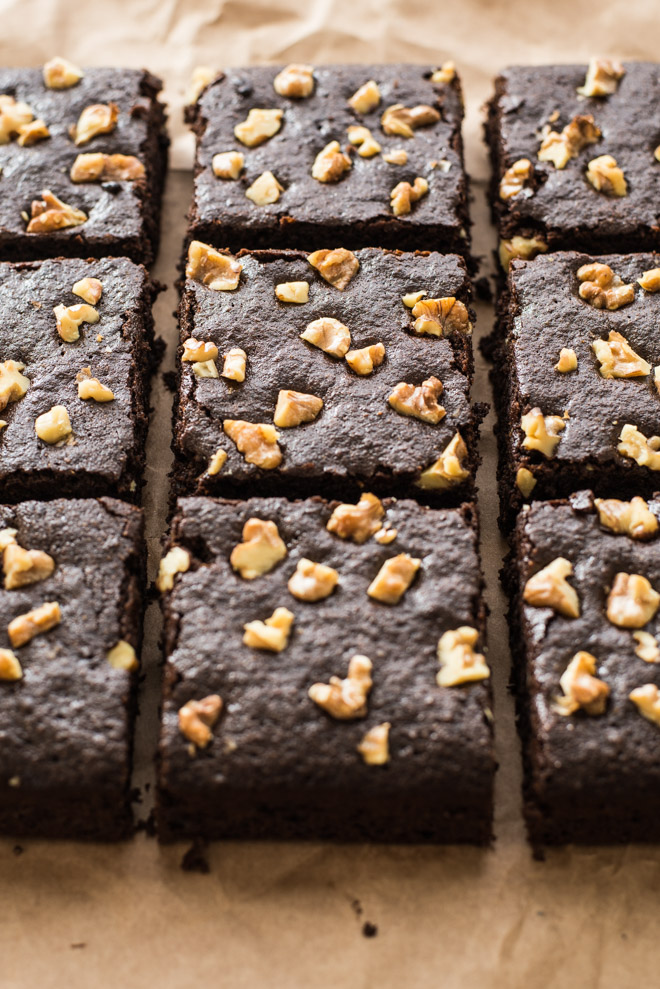 ---
THE PERFECT GLUTEN FREE BROWNIES
By OneLovelyLife.com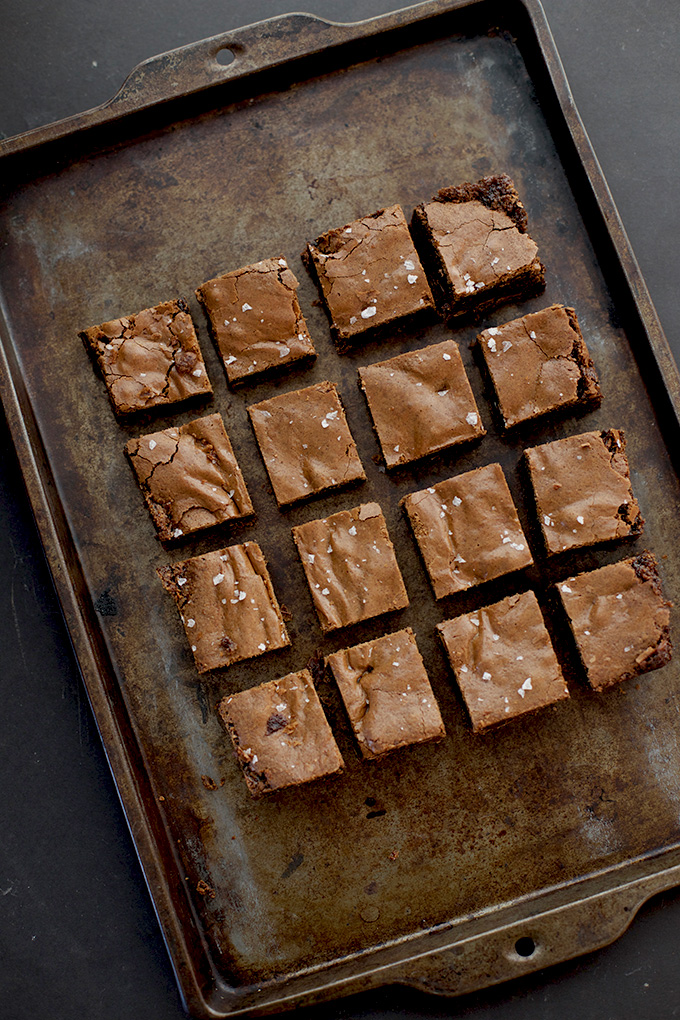 ---
CHOCOLATE COVERED STRAWBERRY BROWNIES (GLUTEN FREE + PALEO)
By Bakerita.com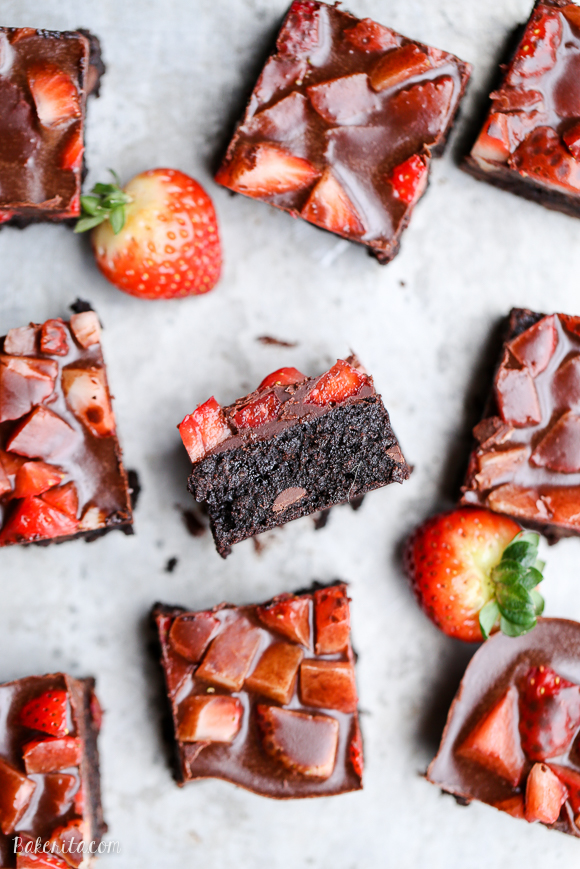 ---
HEALTHY CHOCOLATE LOVER'S BLENDER BROWNIES
By RunningWithSpoons.com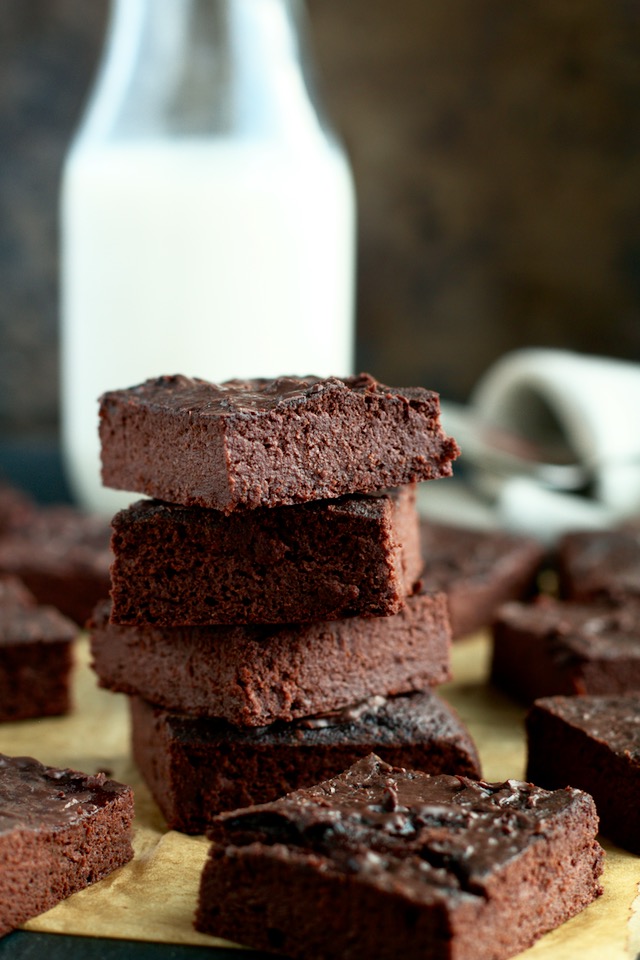 ---
ONE-BOWL FLOURLESS ALMOND BUTTER BROWNIES
By WholeAndHeavenlyOven.com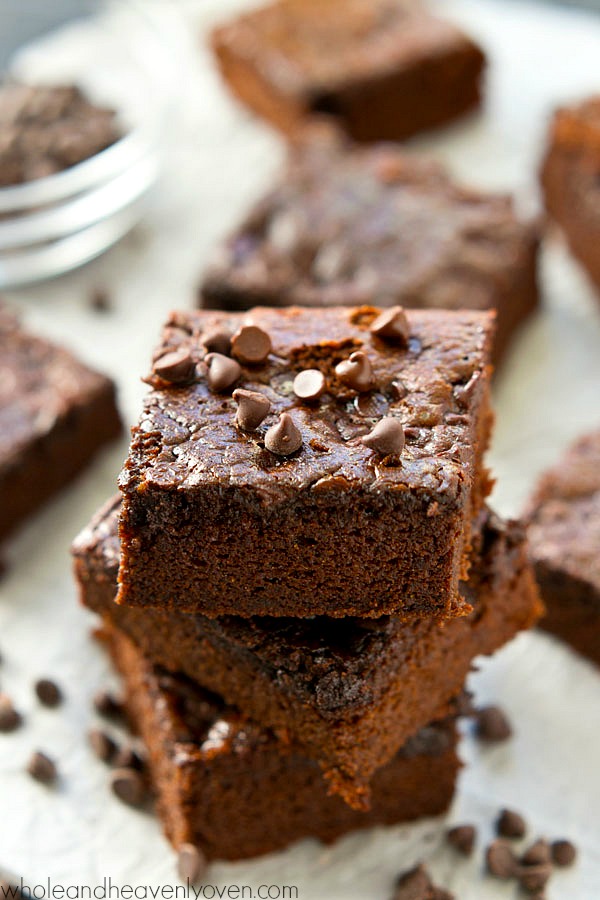 ---
HEALTHY SALTED CARAMEL BROWNIES
By SproutedRoutes.com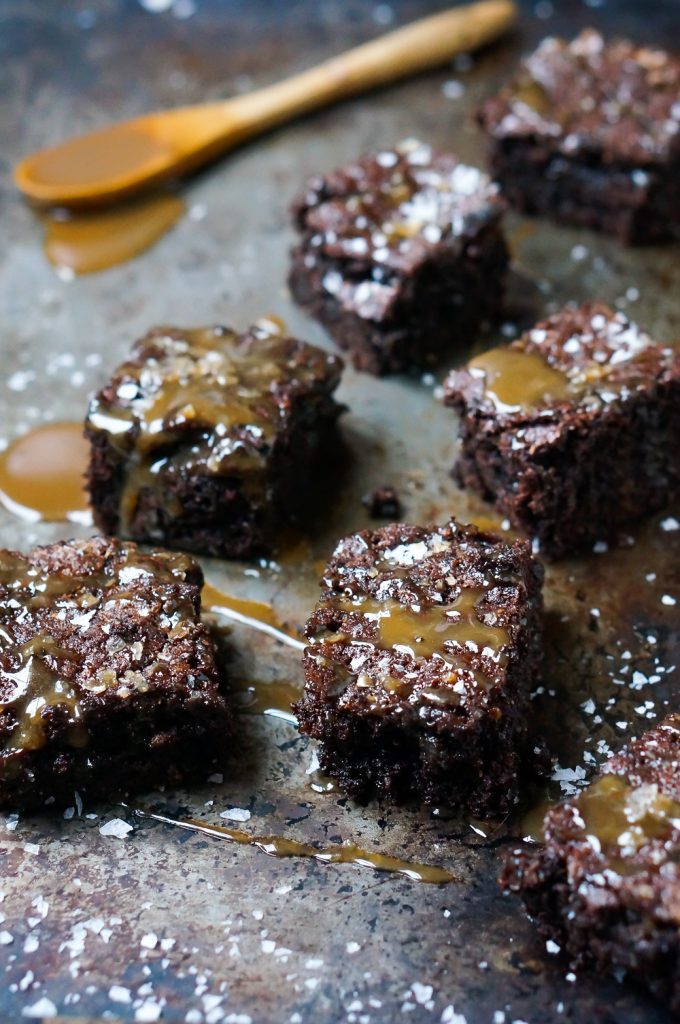 ---
CHOCOLATE SKILLET BROWNIE (GLUTEN FREE, PALEO, VEGAN)
By NaturalFitFoodie.com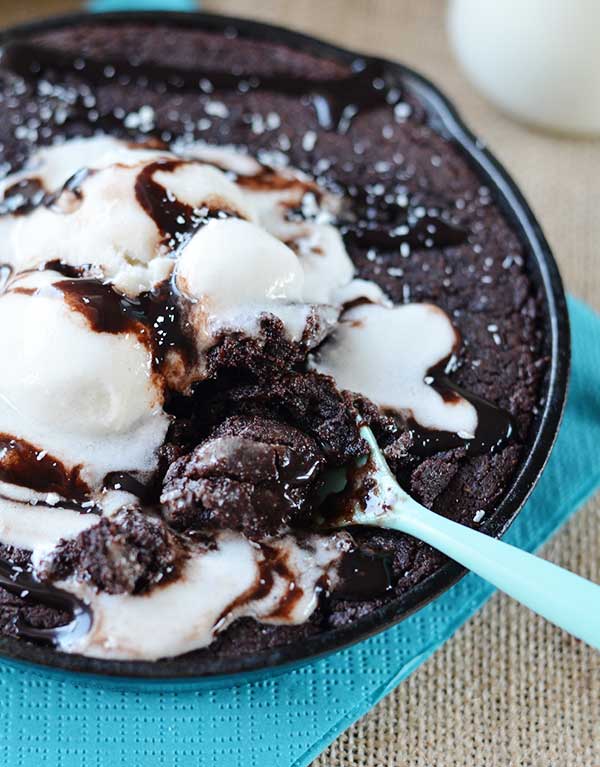 ---
GINGERBREAD BROWNIES
By AmySheree.com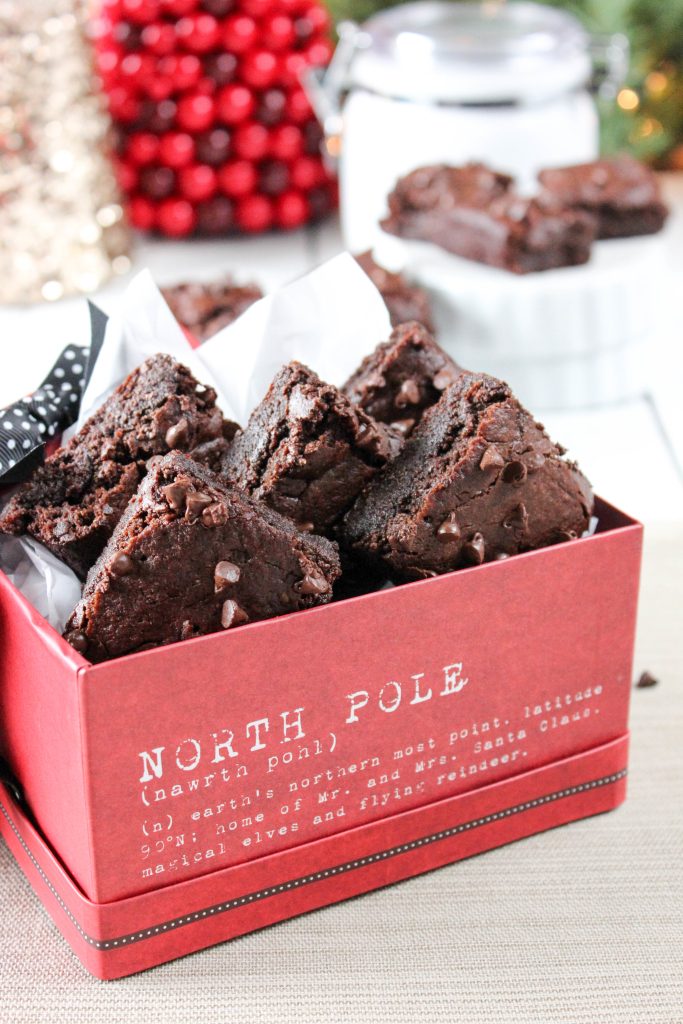 ---
VEGAN BROWNIE SWIRLS [NO-BAKE, PALEO]
By FitMittenKitchen.com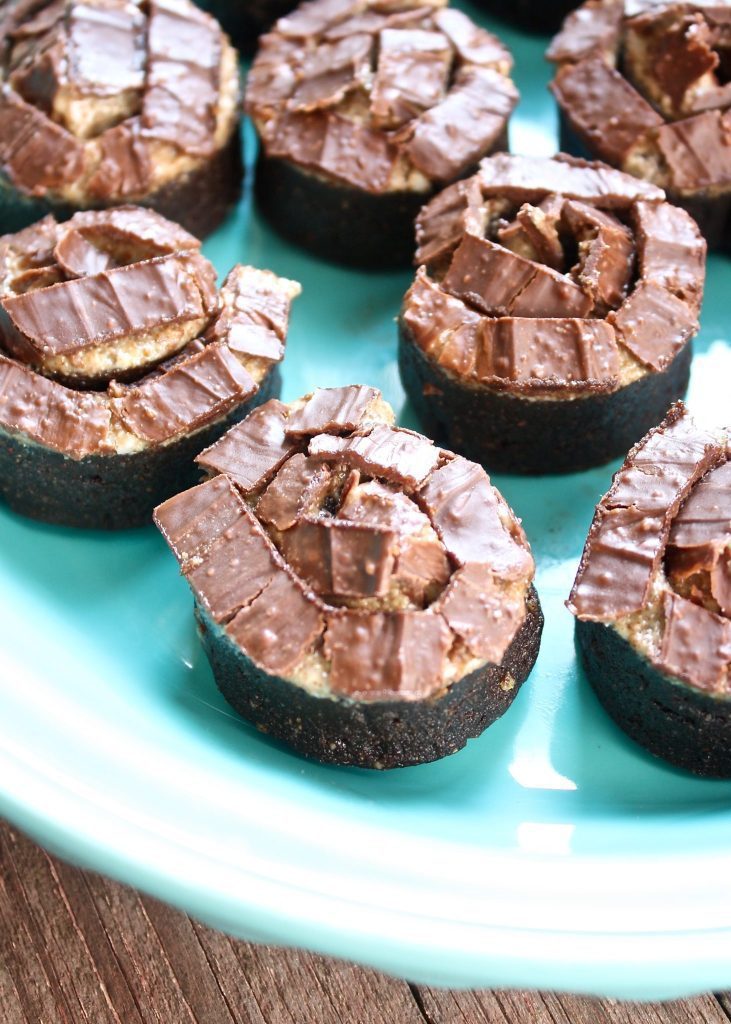 ---
FUDGY PALEO BROWNIES
By JaysBakingMeCrazy.com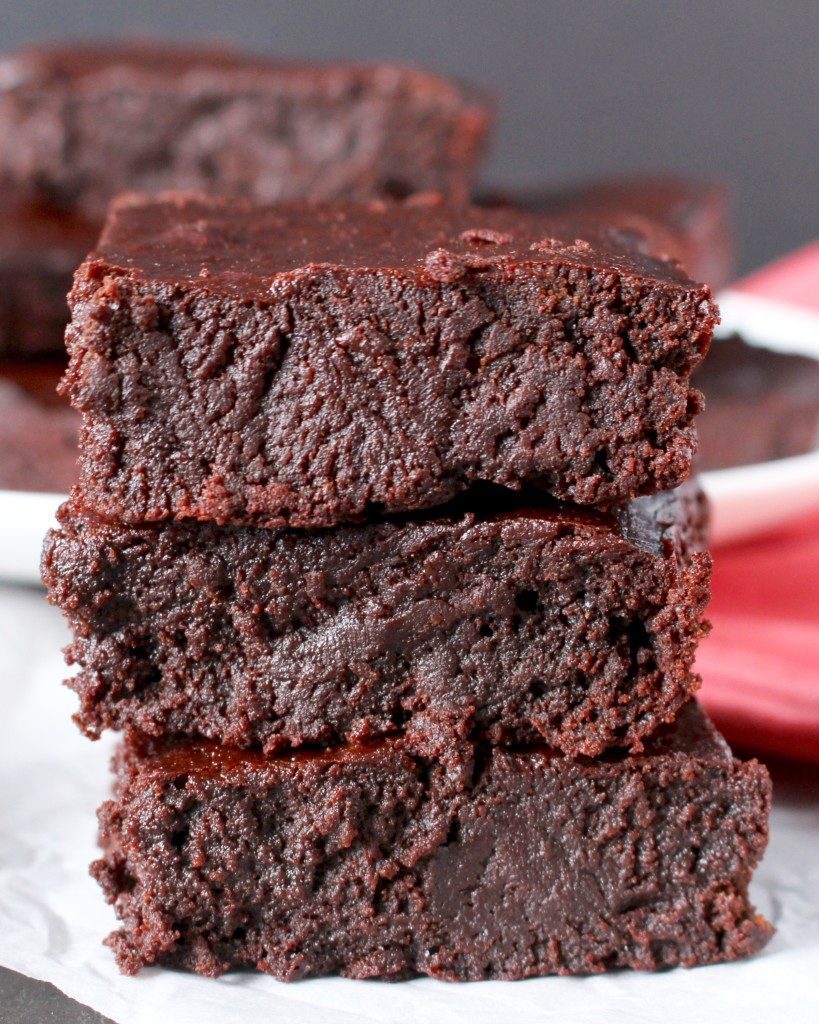 ---
CHOCOLATE PEPPERMINT SILK BROWNIE BARS (GRAIN-FREE, VEGAN, PALEO-FRIENDLY)
By GourmandeInTheKitchen.com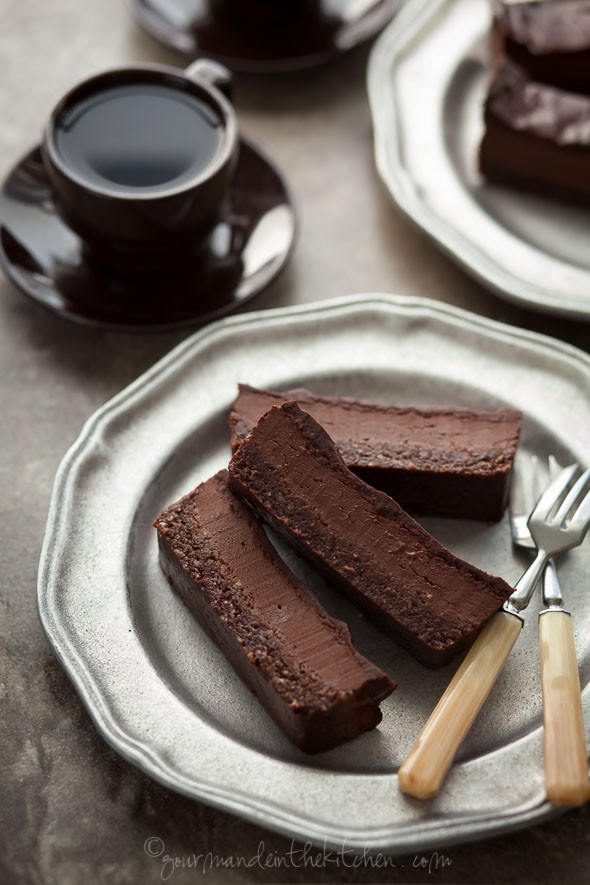 ---
VEGAN BROWNIES WITH BERRIES AND TAHINI {PALEO + SUPER SIMPLE}
By FoodFaithFitness.com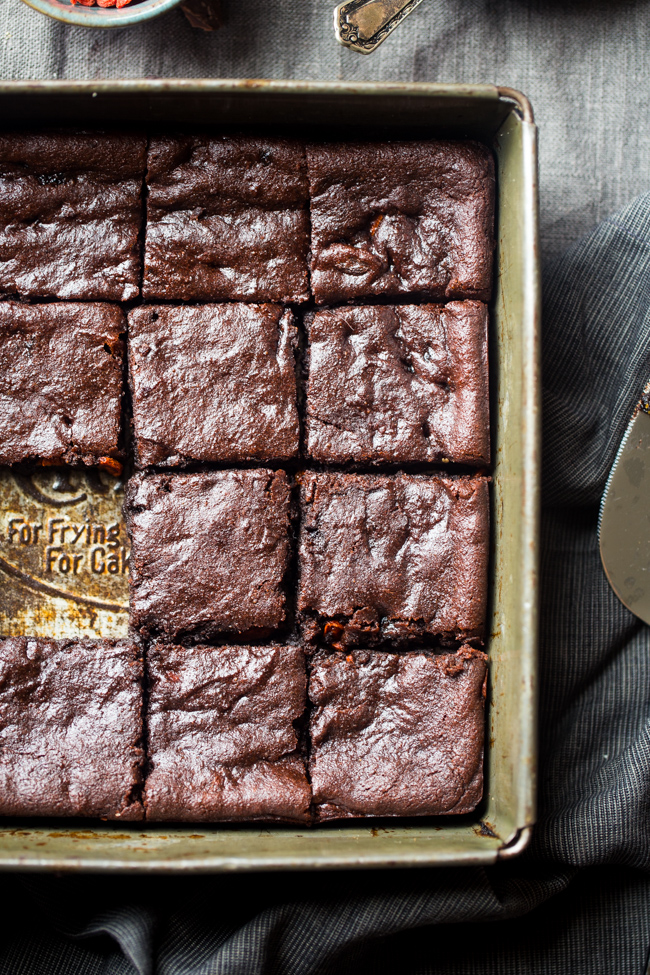 ---
SUPERFOOD PALEO BROWNIES {NO BAKE + SUPER SIMPLE}
By FoodFaithFitness.com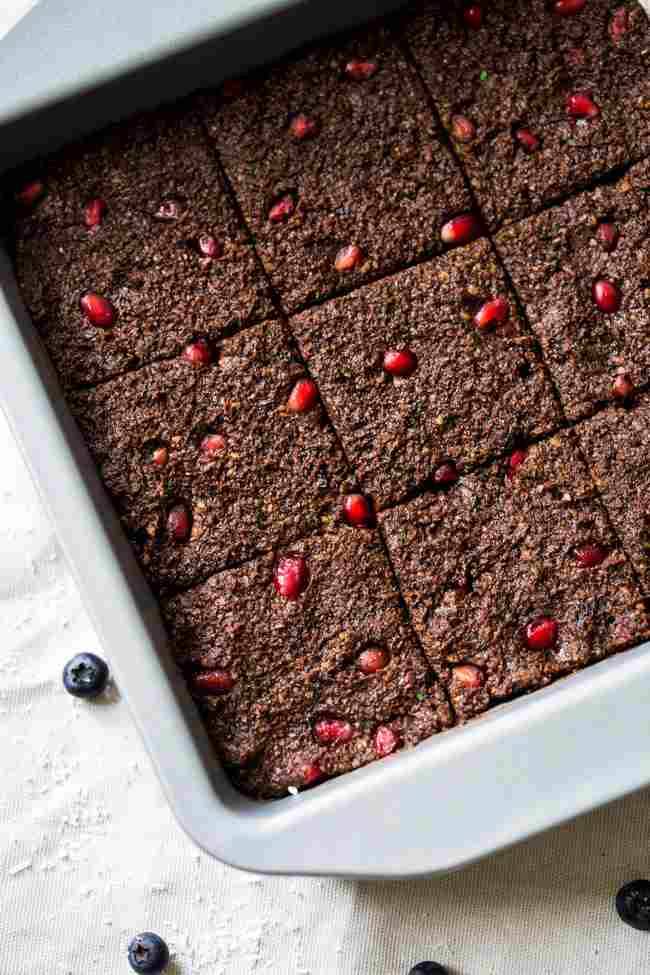 ---
HAZELNUT PALEO BROWNIES FOR TWO {GLUTEN FREE + SUPER SIMPLE}
By FoodFaithFitness.com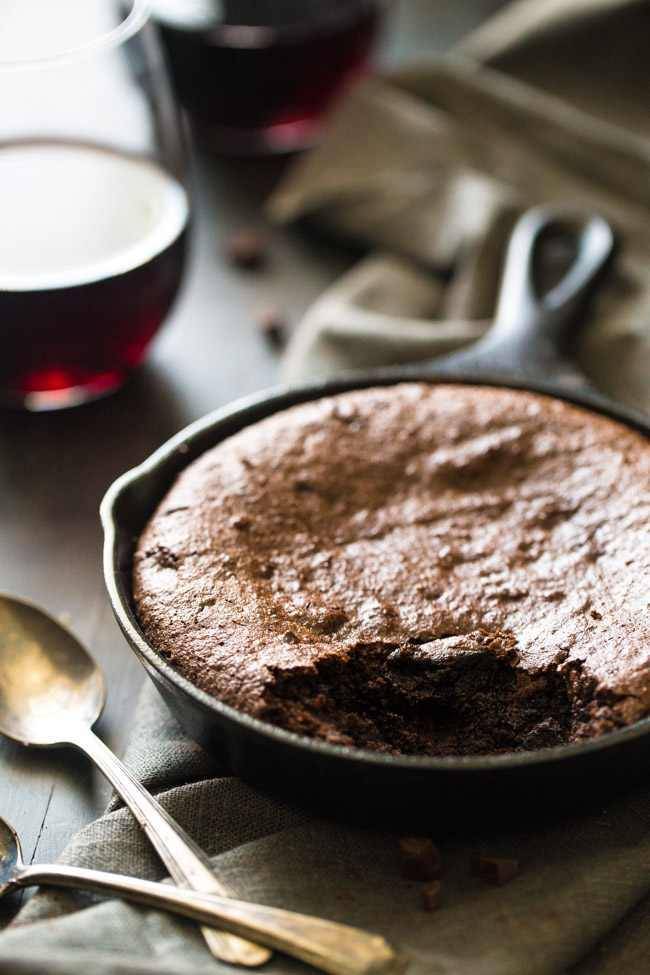 ---
DARK CHOCOLATE PEPPERMINT BROWNIES
By ACleanBake.com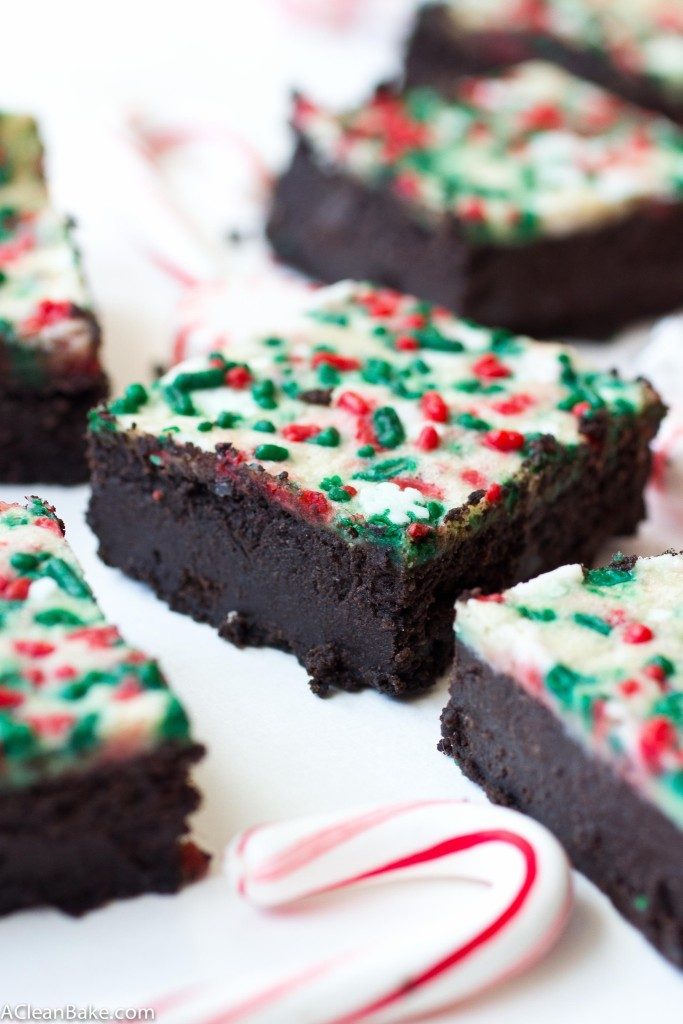 ---
FLOURLESS OLIVE OIL AND SEA SALT BROWNIE
By JessisKitchen.com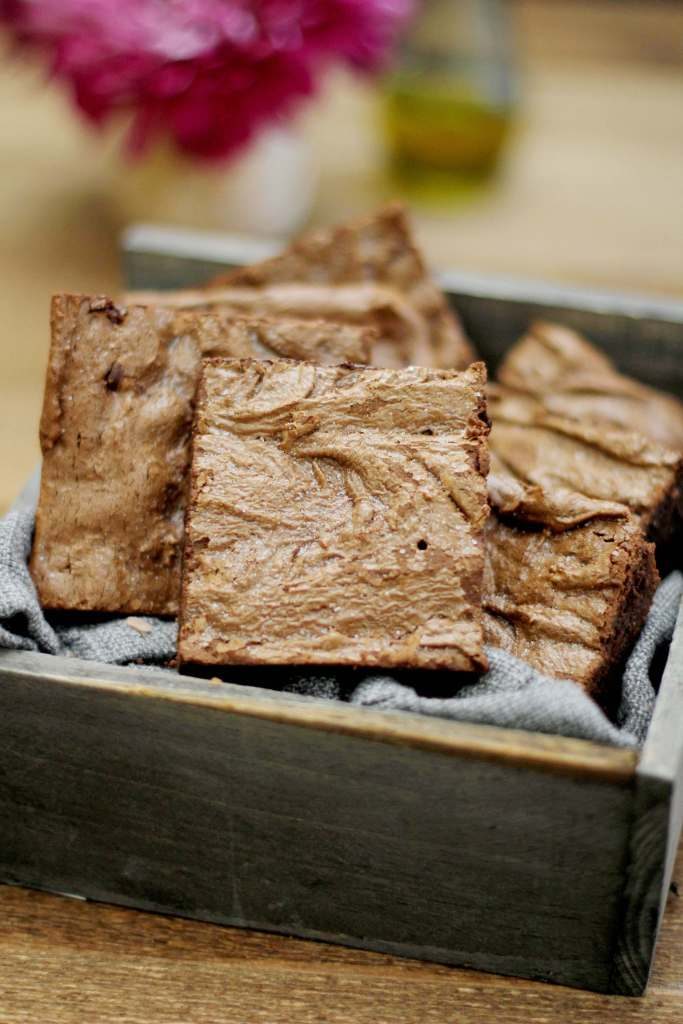 ---
SUPERFOOD CHOCOLATE CHUNK PALEO COCONUT FLOUR BROWNIES
By AmbitiousKitchen.com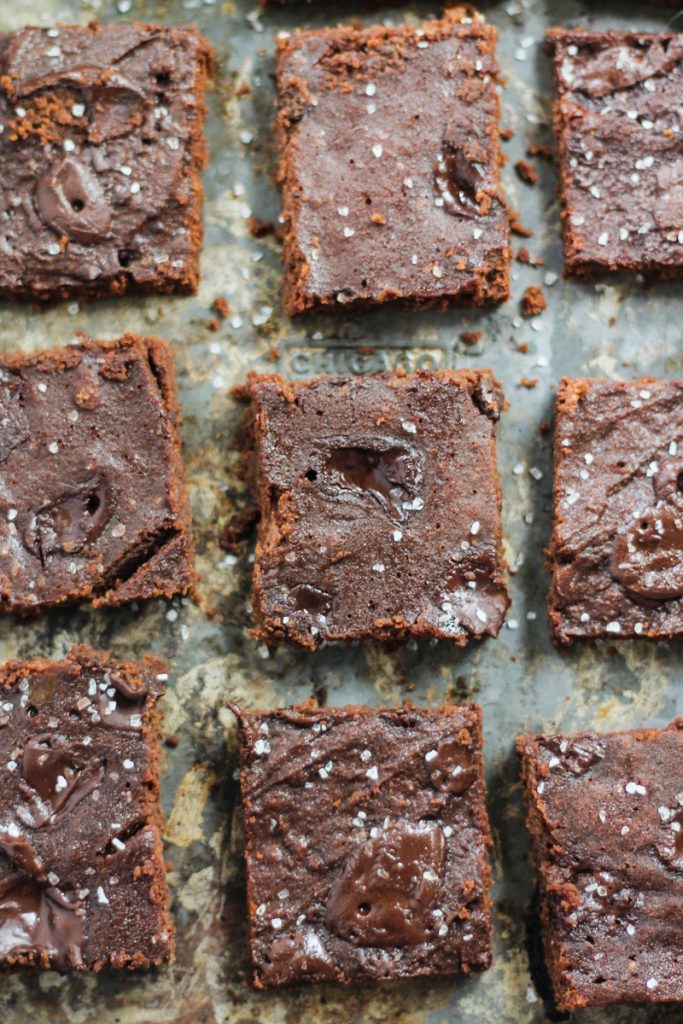 ---
HEALTHY BIRTHDAY CAKE BROWNIES
By TheAlmondEater.com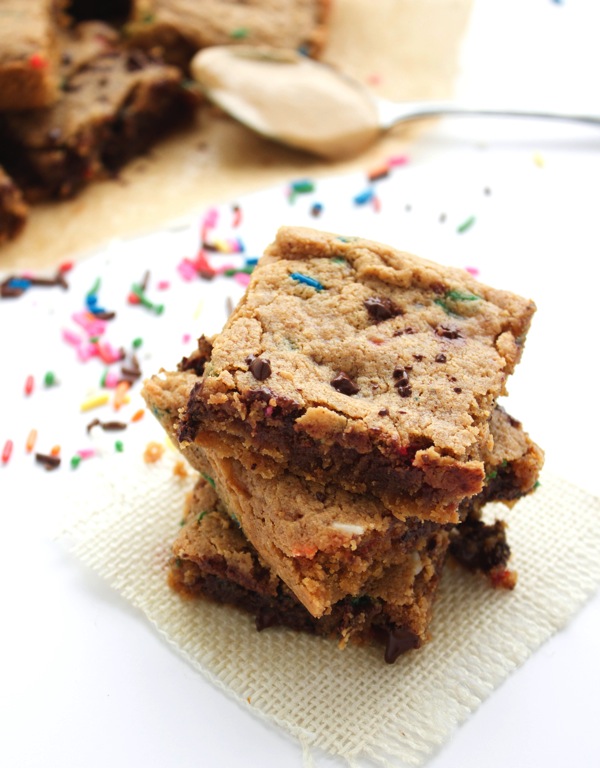 ---
PALEO ALMOND BUTTER BROWNIES
By DeliciousMeetsHealthy.com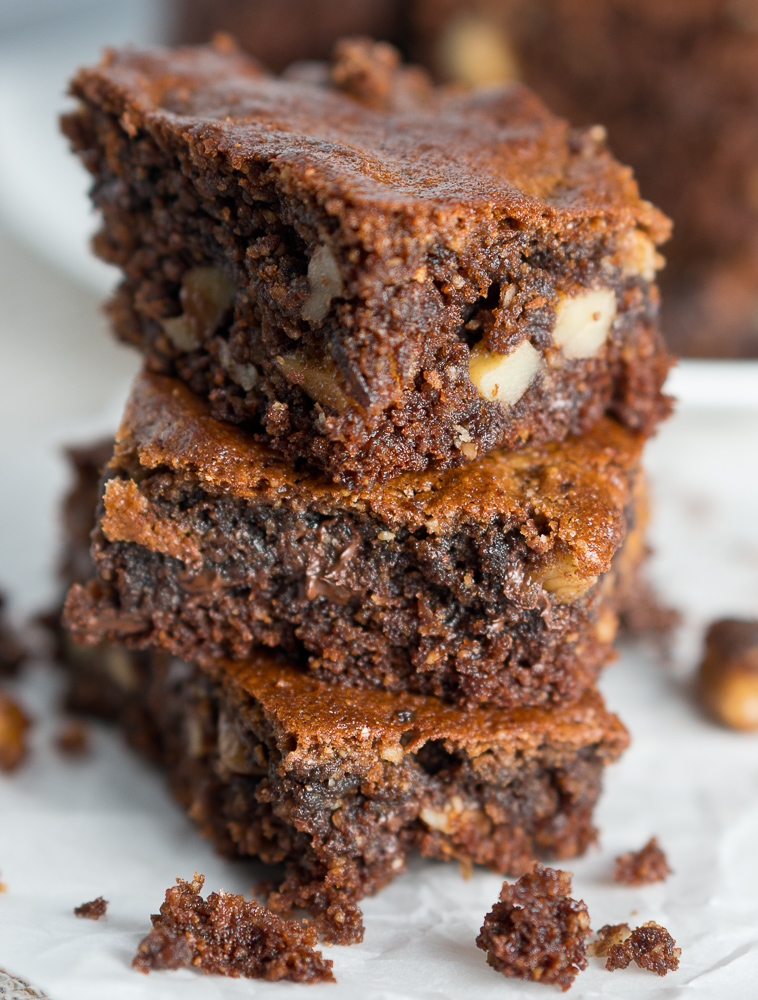 ---
BACON NUTELLA BROWNIE BITES W/ MAPLE CINNAMON BACON GLAZE
By MangiaBlog.com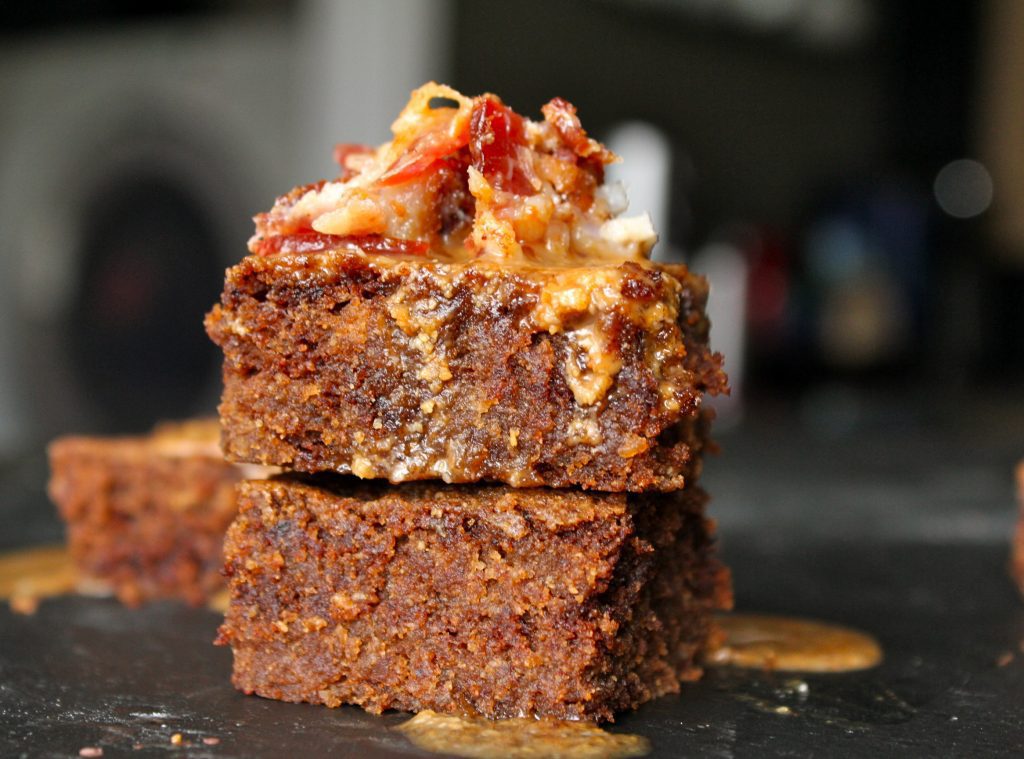 ---
SAMOA BROWNIES
By MangiaBlog.com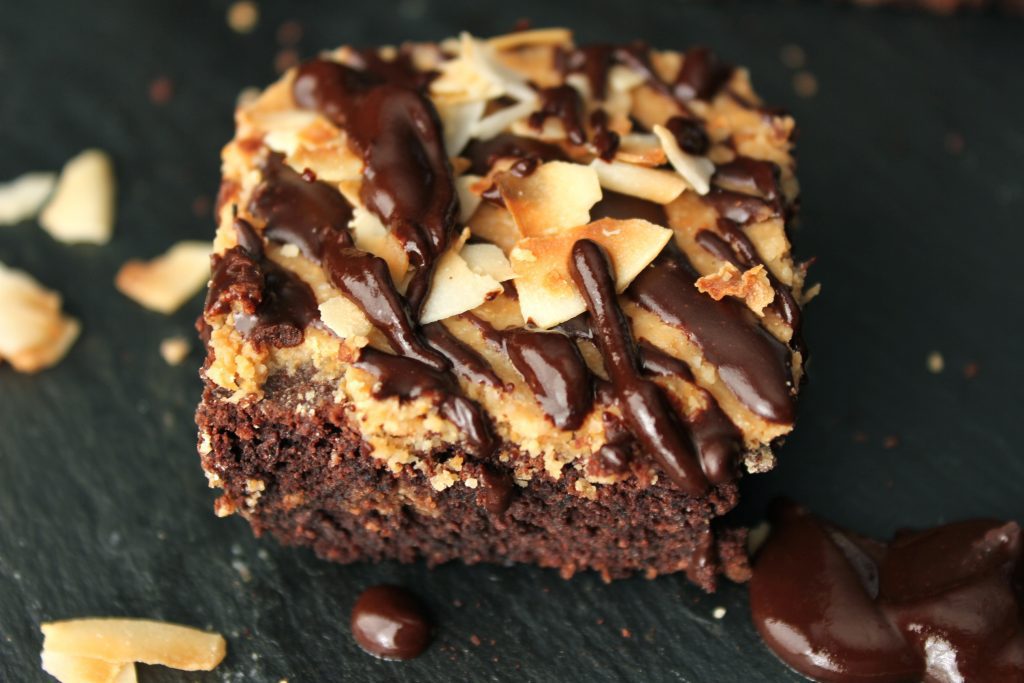 ---
RAW BANANA BROWNIE PARFAIT {PALEO, VEGAN, GLUTEN-FREE, REFINED SUGAR-FREE}
By UnconventionalBaker.com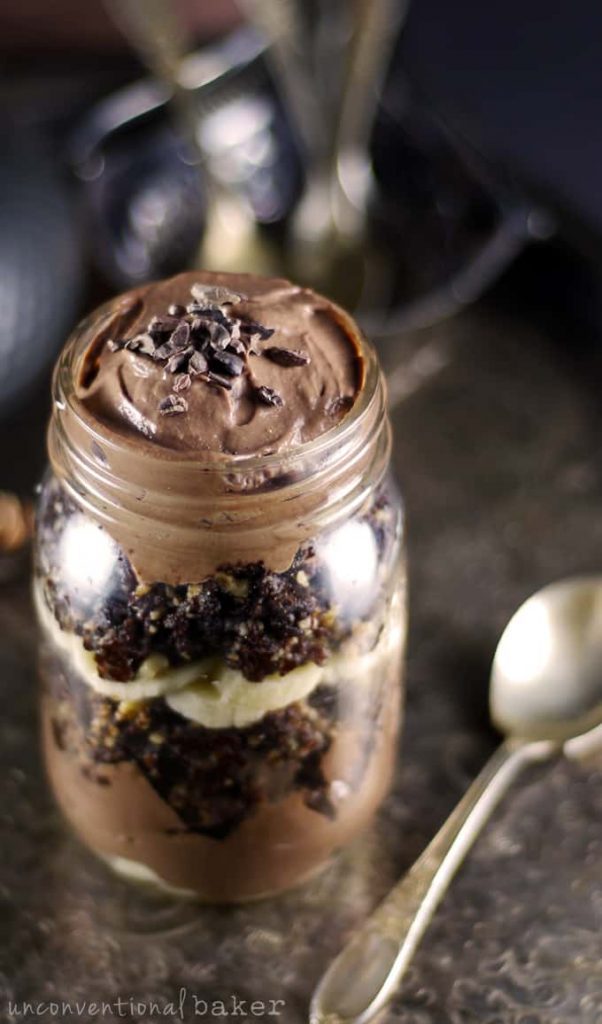 ---
PALEO BROWNIES
By CulinaryCoutureBlog.com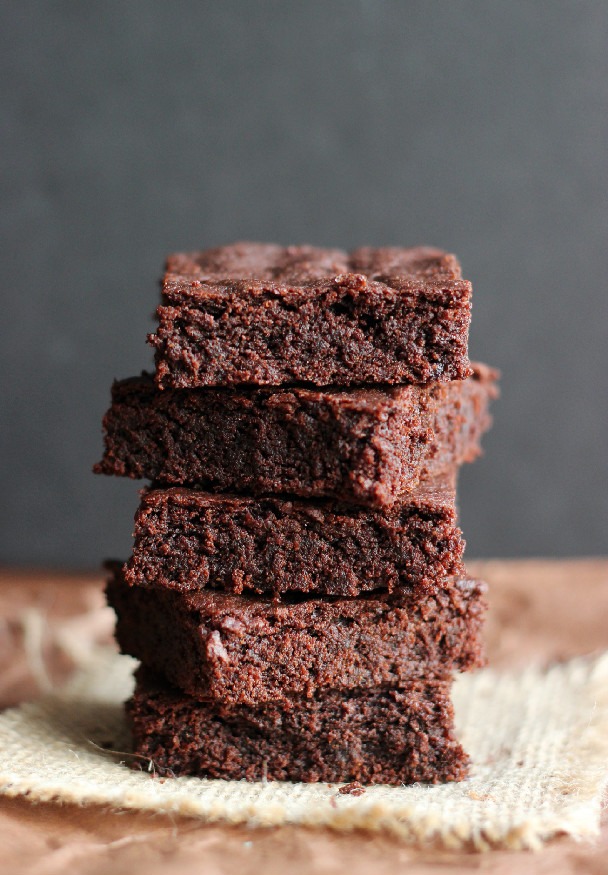 ---
NUT FREE BROWNIE
By MyPurpleSpoon.com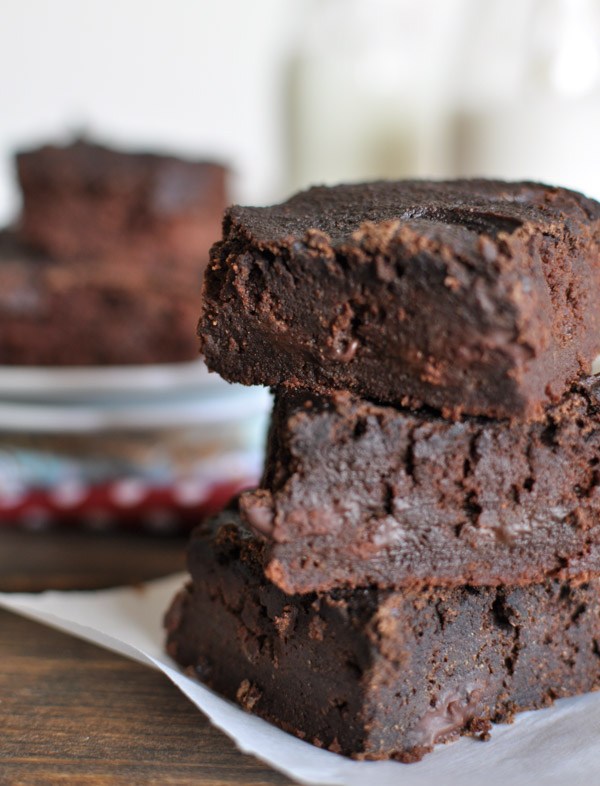 ---
PALEO SAMOA BROWNIES
By AGirlWorthSaving.net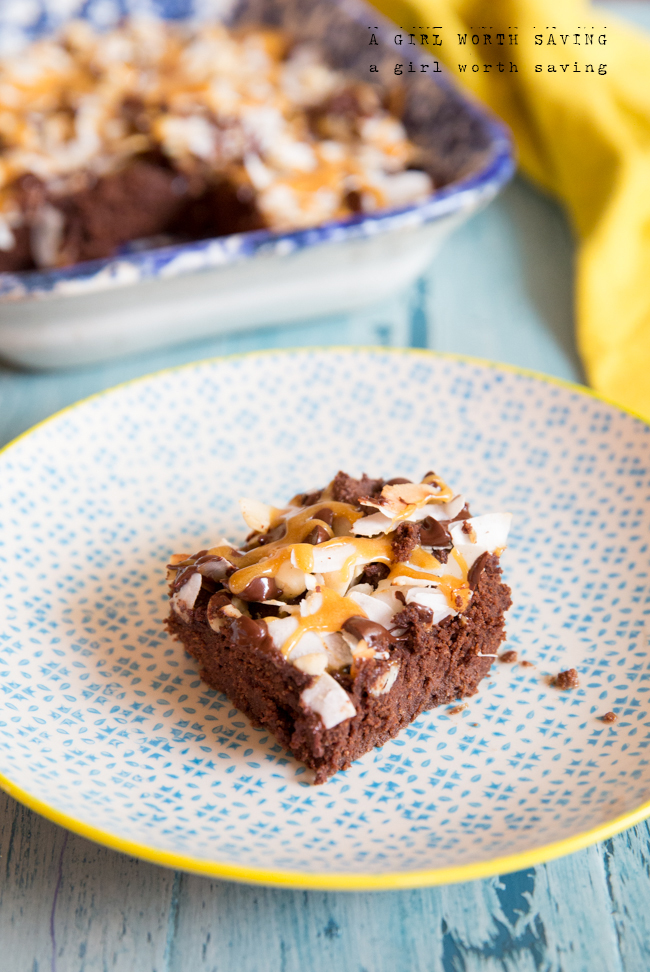 ---
FLOURLESS SALTED CARAMEL CHOCOLATE BROWNIES
By MyFussyEater.com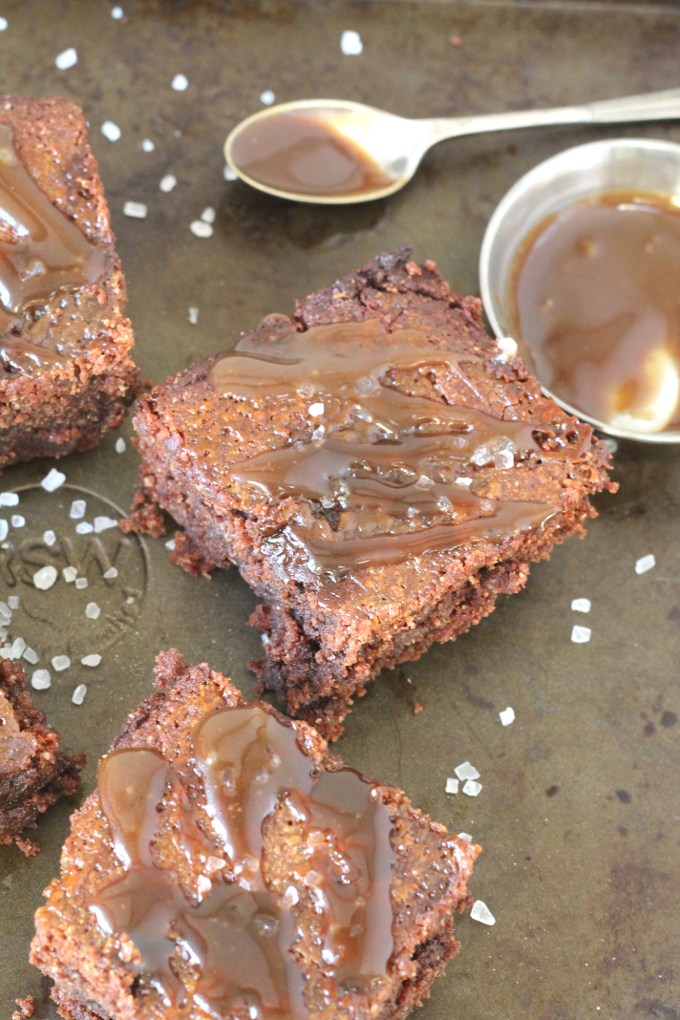 ---
BROWNIES WITH CARAMEL AND TOASTED COCONUT FLAKES
By AmazingPaleo.com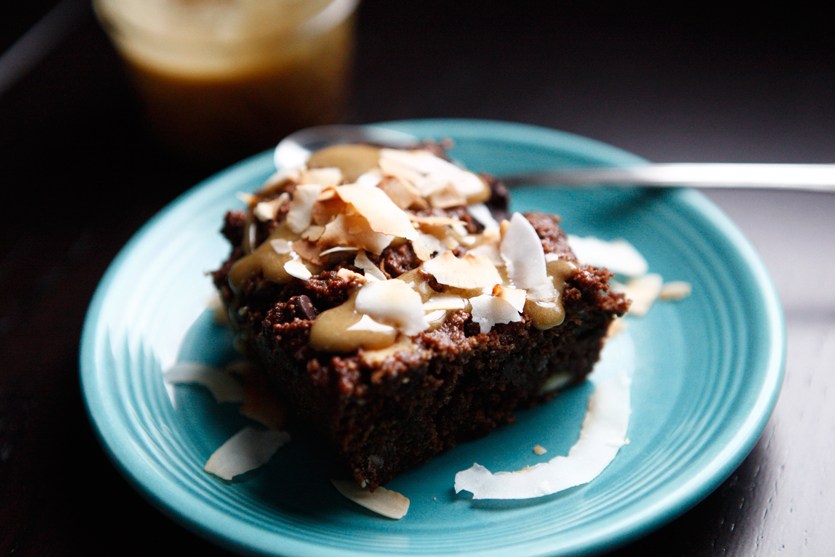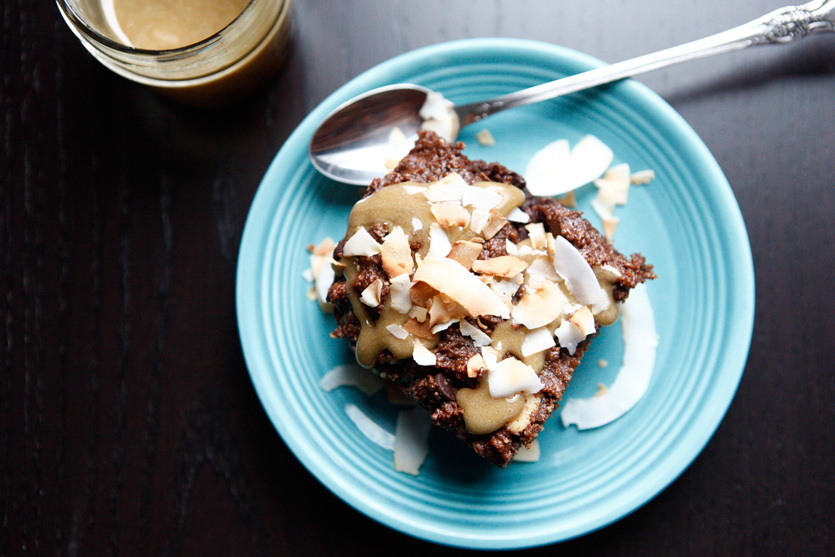 ---
HEALTHY FUDGY BROWNIE BITES
By AverieCooks.com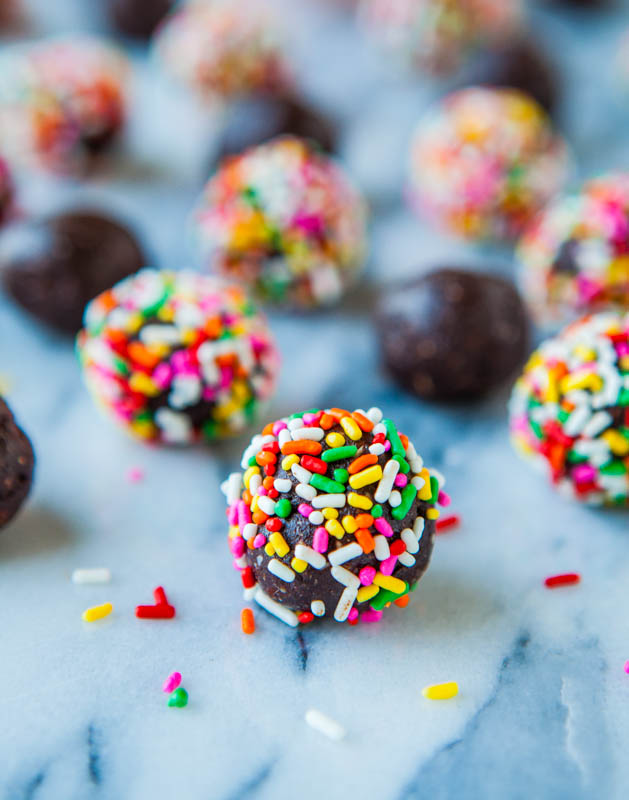 ---
BAKED ALMOND PULP BROWNIES
By BojonGourmet.com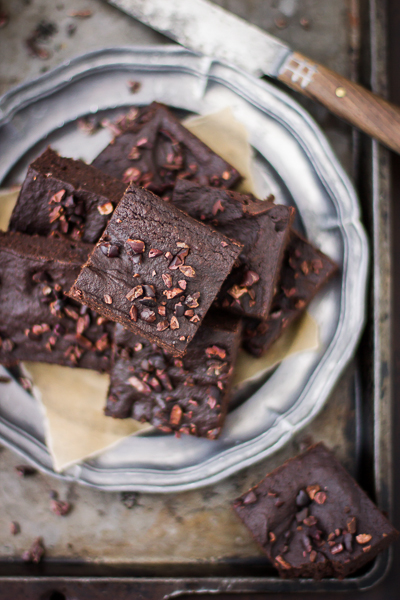 ---
THE BEST VEGAN BROWNIES
By NaturallySassy.co.uk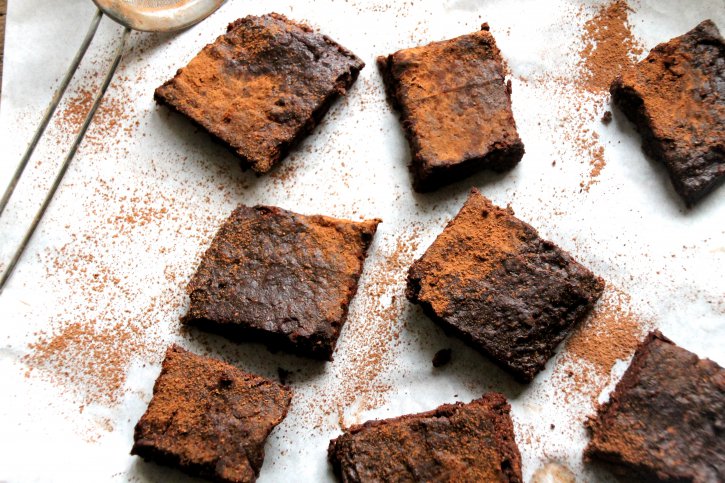 ---
MEXICAN ALMOND PULP BROWNIES
By ACalculatedWhisk.com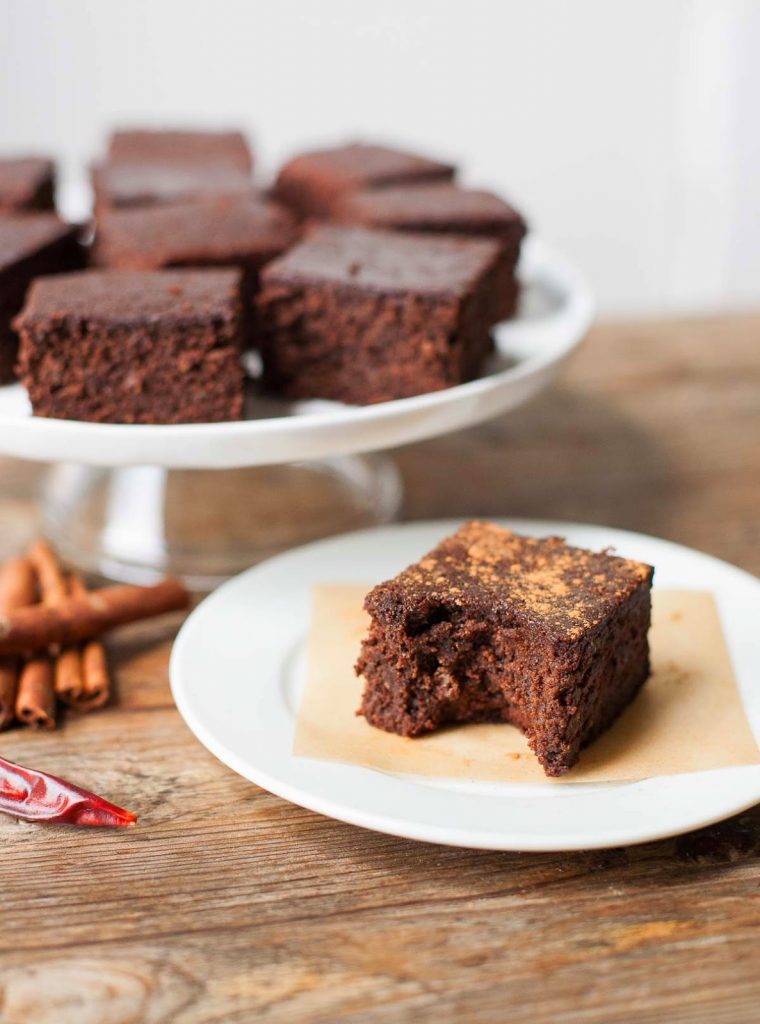 ---
PALEO BROWNIES WITH SALTED CHOCOLATE GANACHE
By FlavourAndSavour.com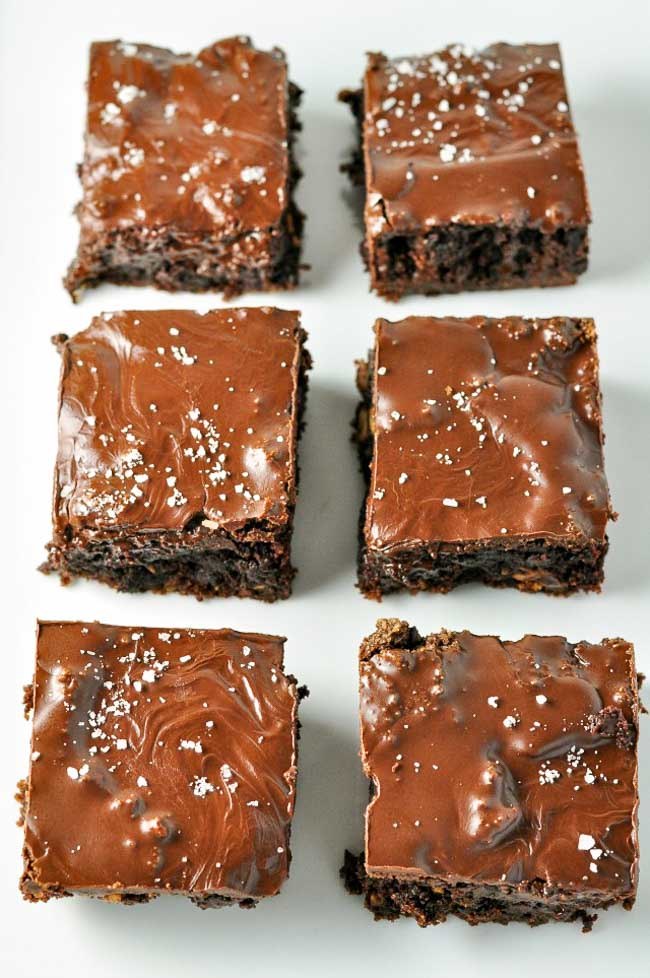 ---
FLOURLESS DOUBLE CHOCOLATE BROWNIES
By RunningWithSpoons.com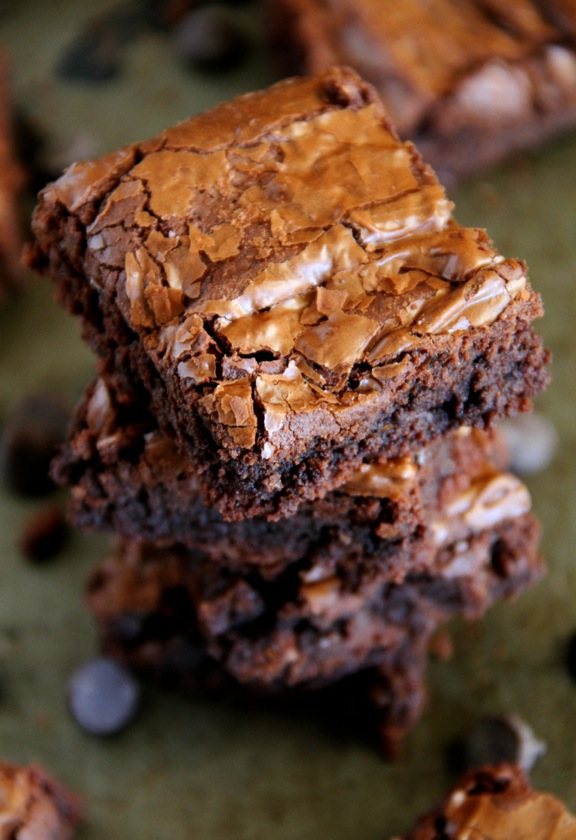 ---
CARAMEL BROWNIE SLICE
By GoingCoconuts.com.au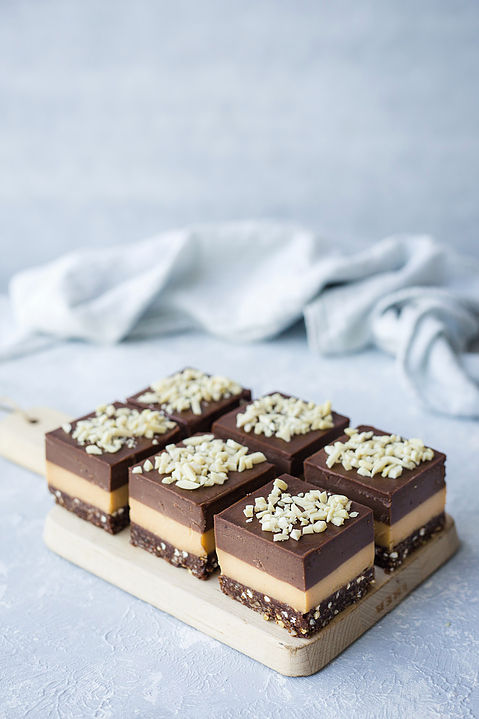 ---
LAYERED CHOCOLATE COCONUT FUDGE {PALEO & VEGAN}
By PaleoRunningMomma.com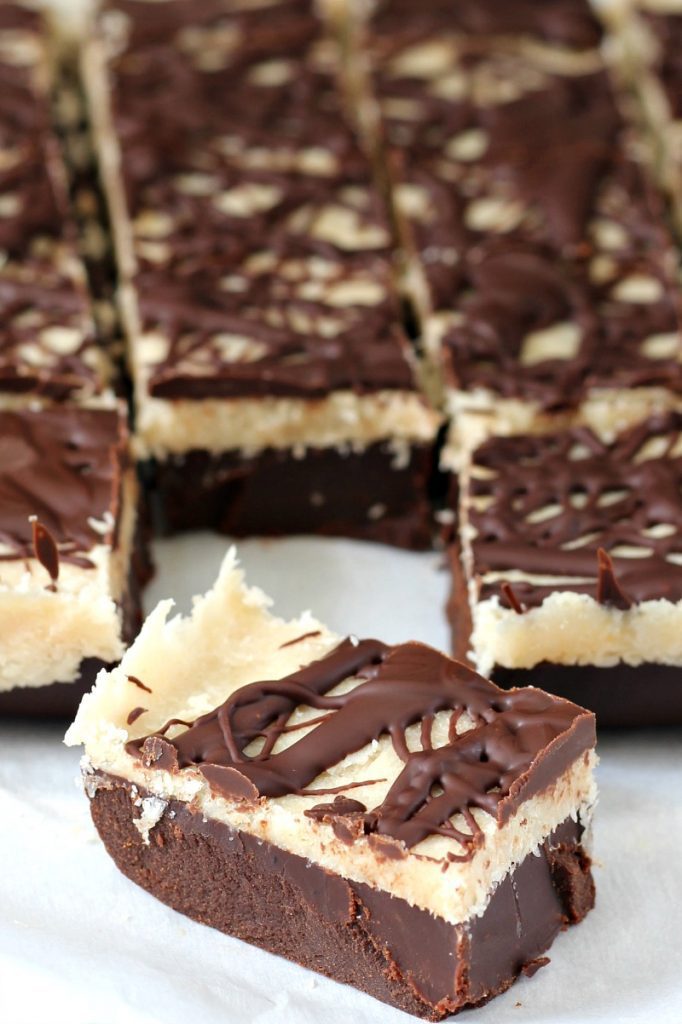 ---
CAVITY BROWNIES
By CookiesAndCups.com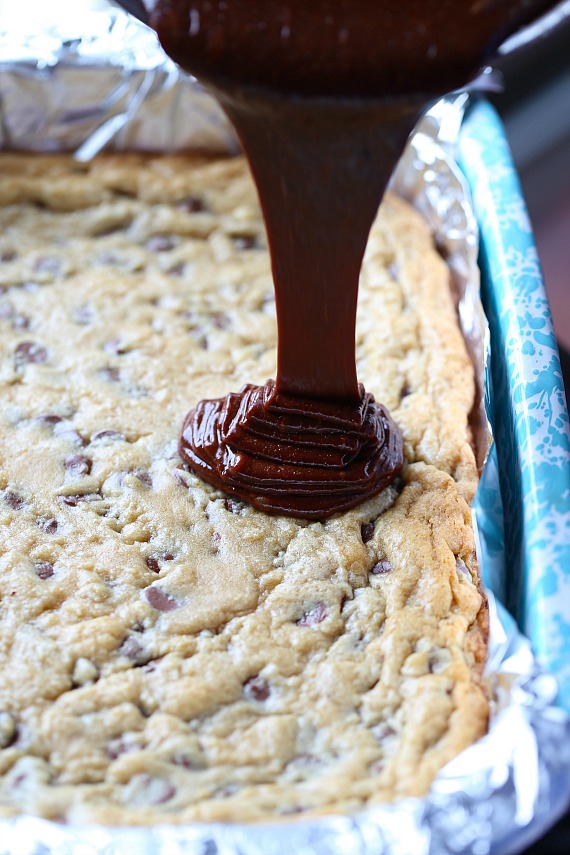 ---
SWEET POTATO BROWNIES RECIPE {CLEAN EATING, GLUTEN-FREE, DAIRY-FREE}
By MyNaturalFamily.com
---
VERY BERRY BROWNIE PIZZA
By WifeMamaFoodie.com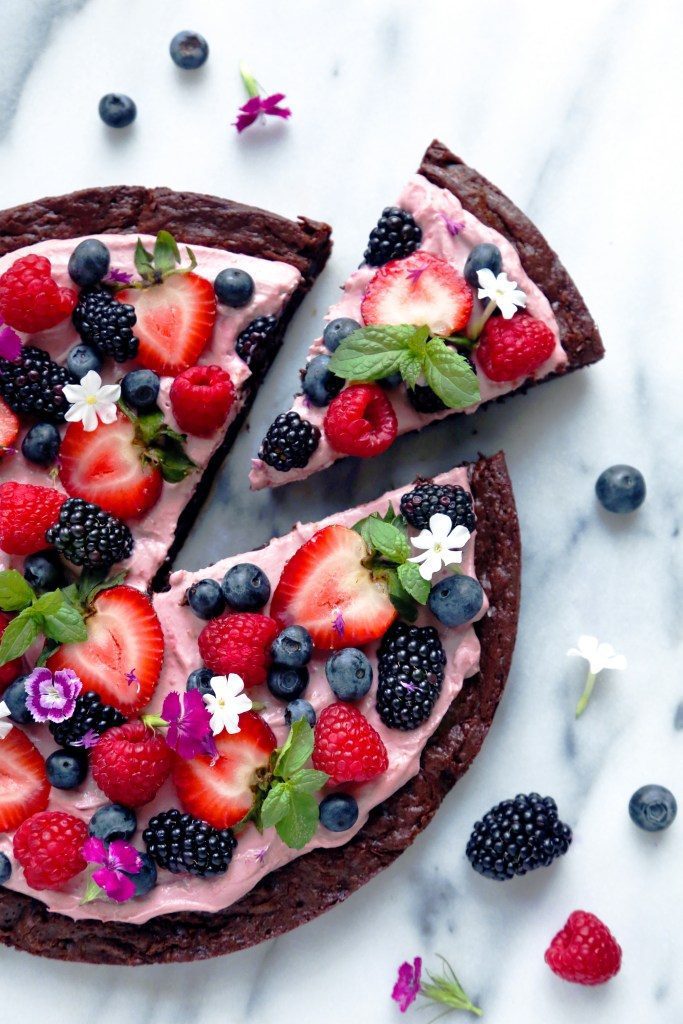 ---
HEALTHY AVOCADO BROWNIES
By TheHealthyMaven.com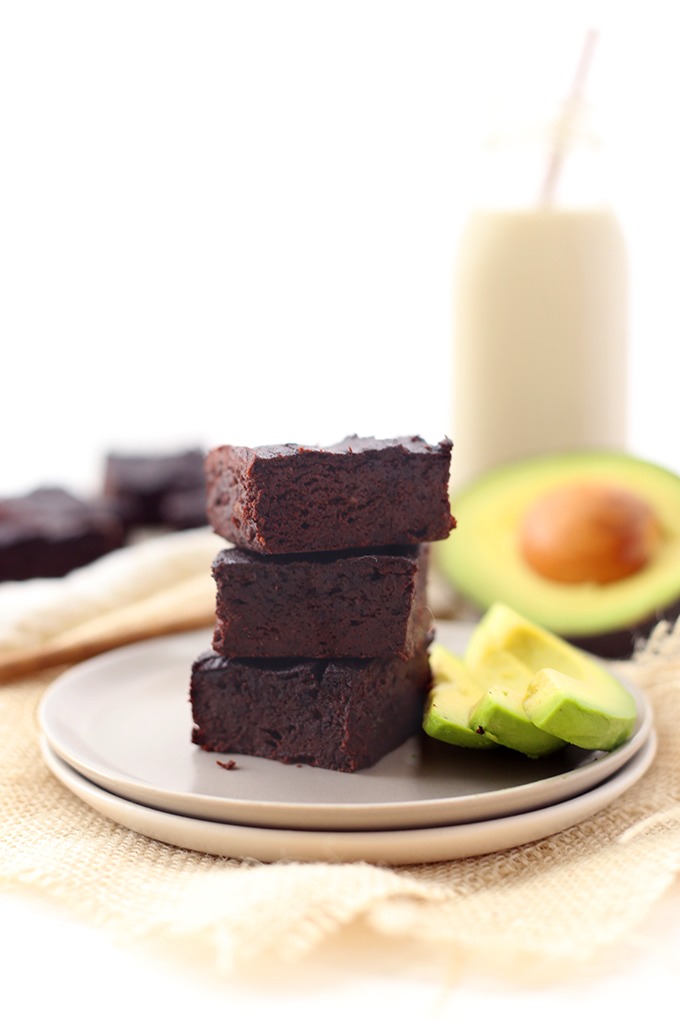 ---
FLOURLESS MARSHMALLOW CRUNCH BROWNIES
By YammiesNoshery.com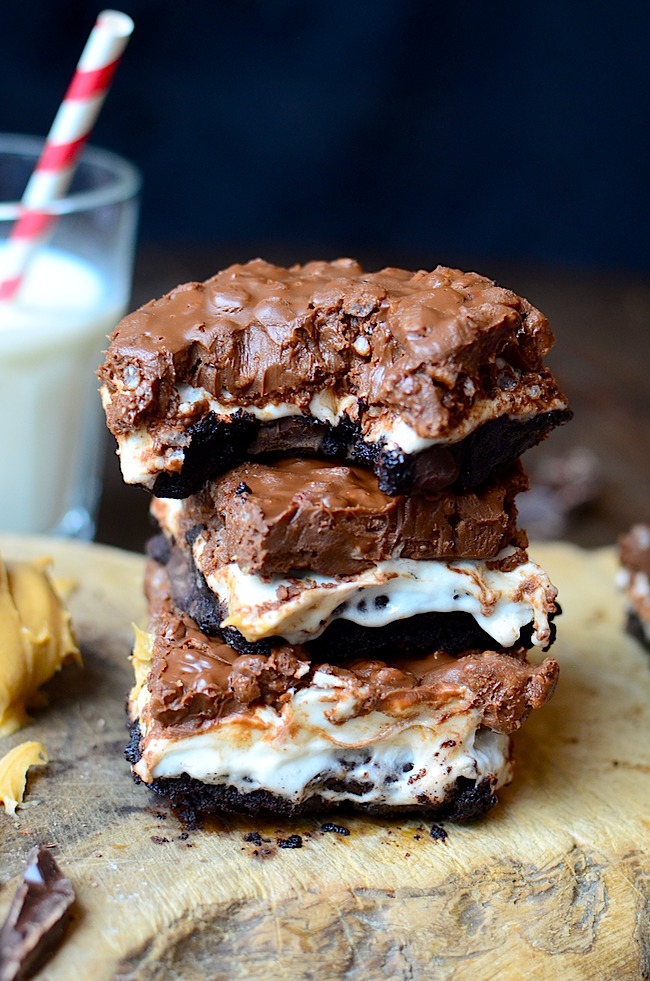 ---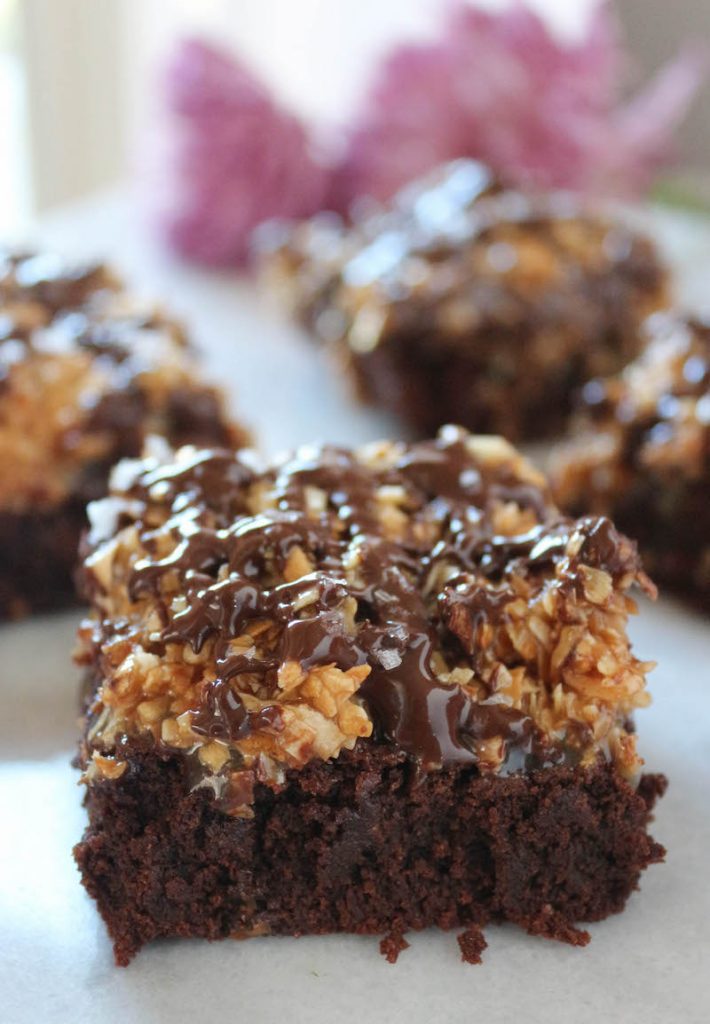 ---
SEA SALT CARAMEL BROWNIE ICE CREAM
By PaleOMG.com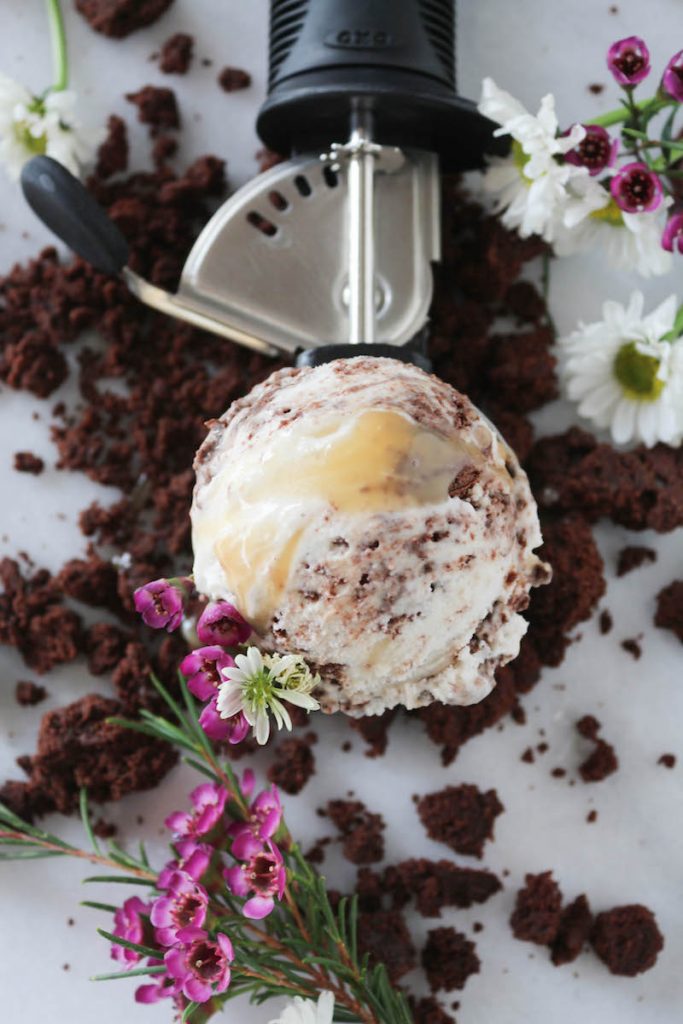 ---
VALENTINE'S DAY BROWNIE MOCHA SUNDAES
By PaleOMG.com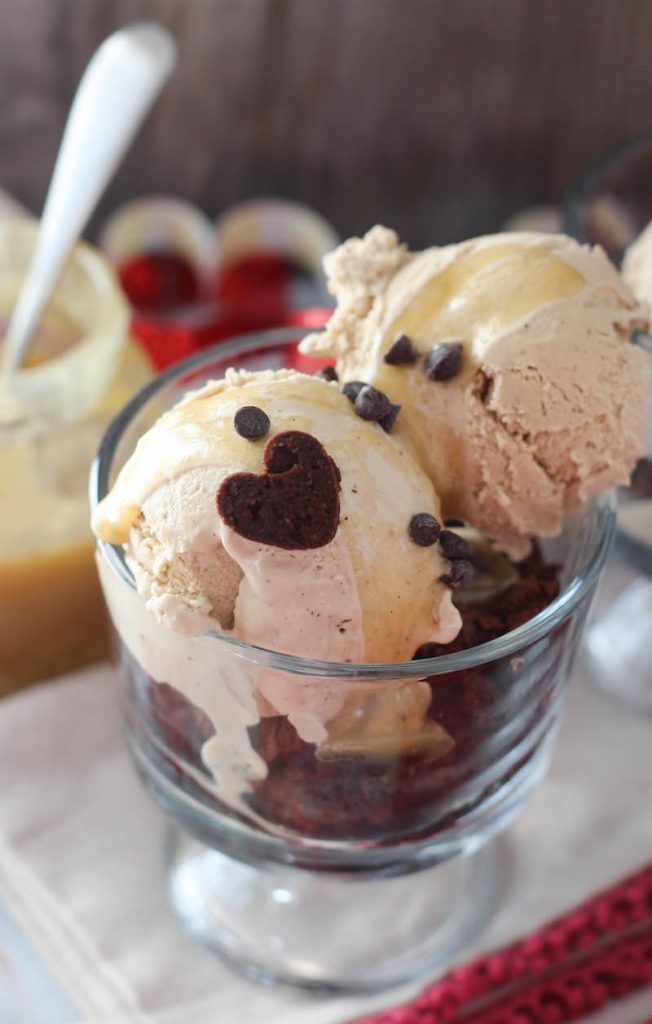 ---
PMS BROWNIES
By BrittanyAngell.com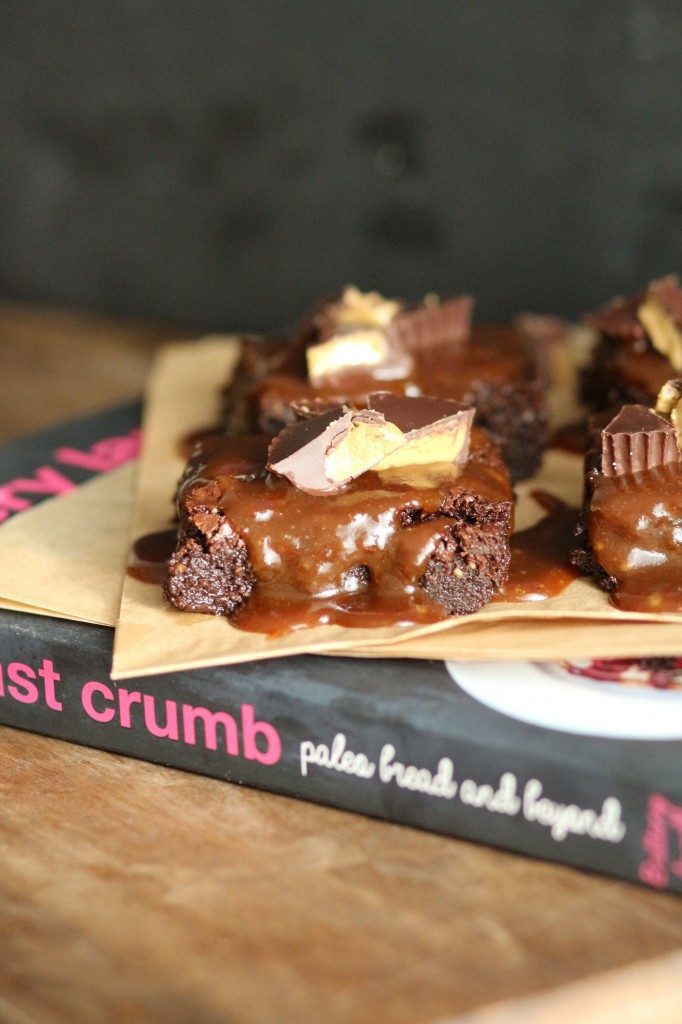 ---
MAGIC BROWNIE BARS
By PaleOMG.com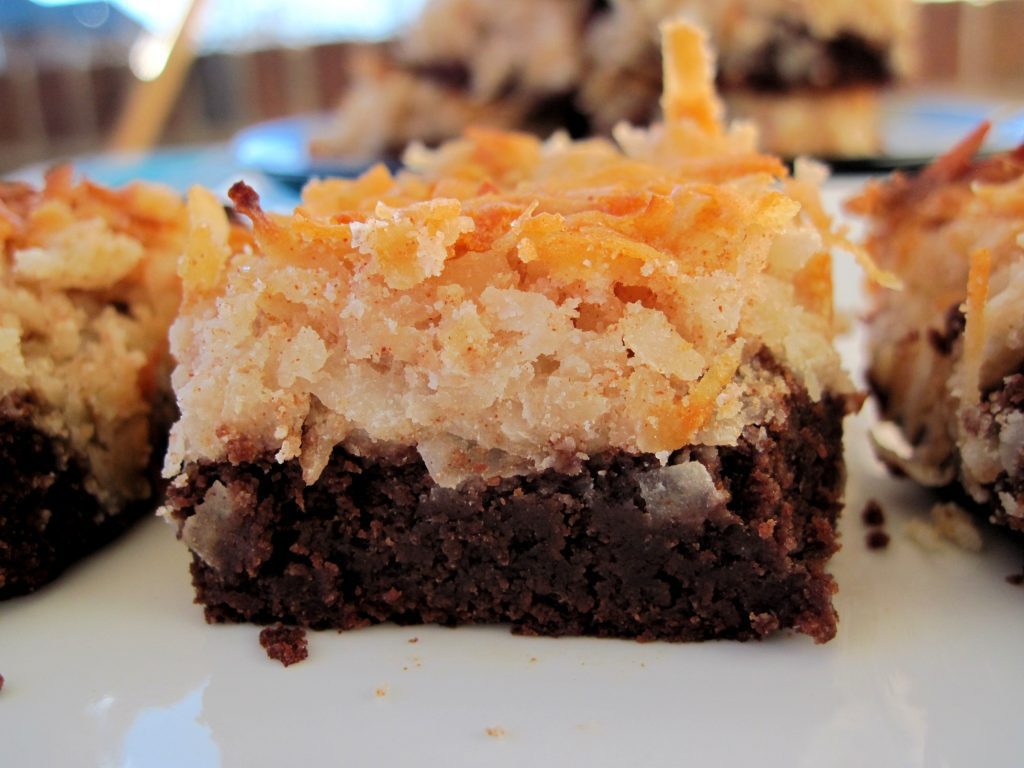 ---
COCONUT FLOUR BROWNIES
By ReneesKitchenAdventures.com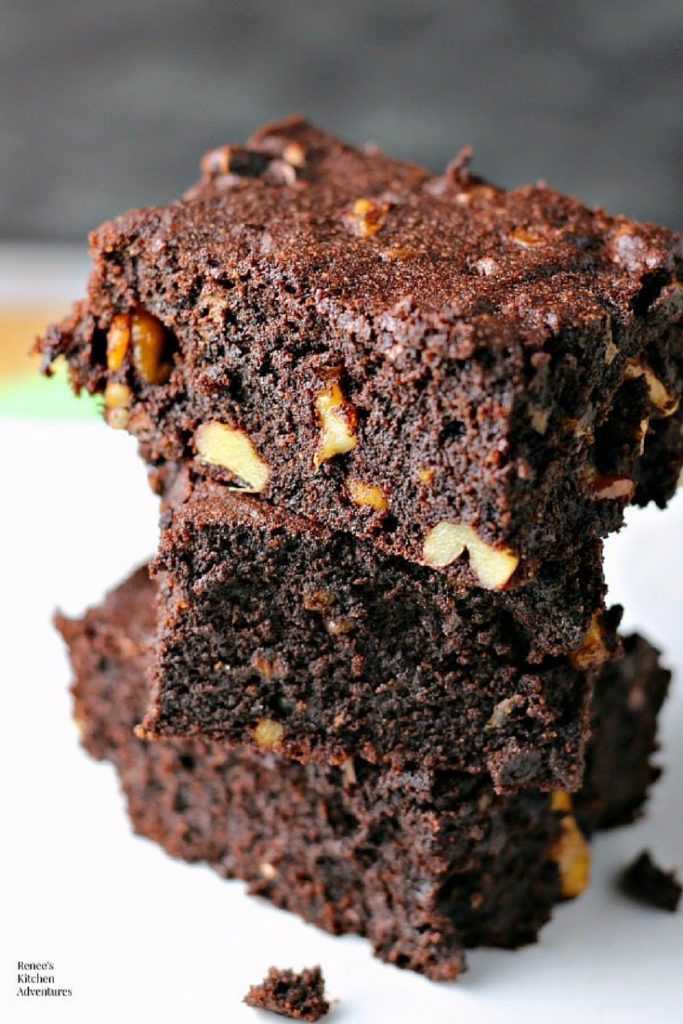 ---
RASPBERRY SWIRL BROWNIES
By LexisCleanKitchen.com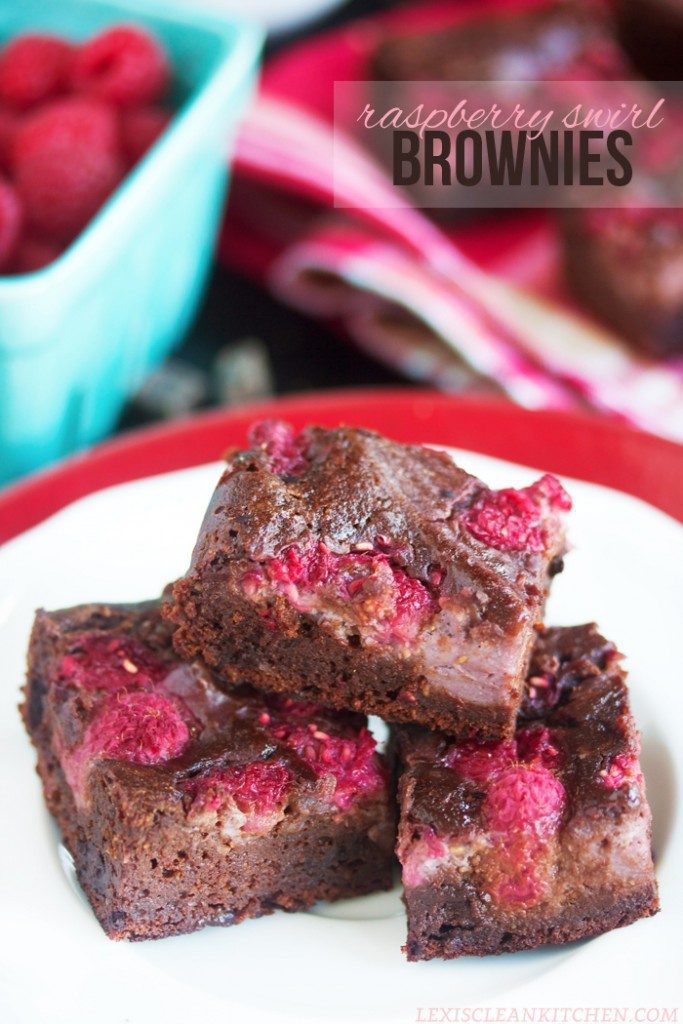 ---
FLOURLESS PEANUT BUTTER ZUCCHINI BROWNIES
By Hummusapien.com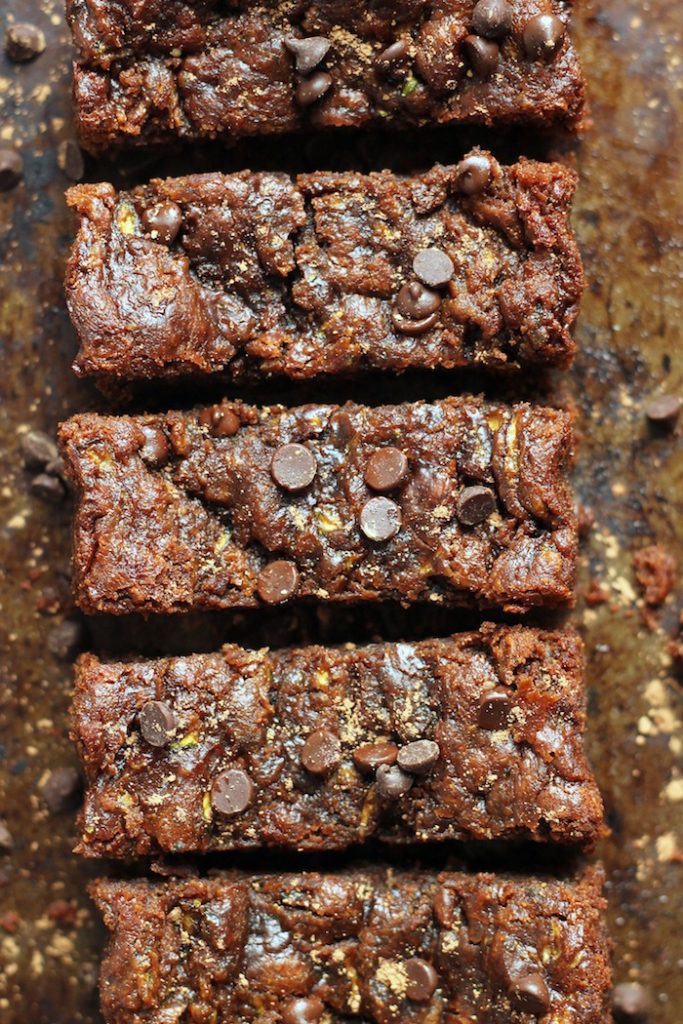 ---
FUDGY FLOURLESS BROWNIES
By GlutenFreeOnAShoestring.com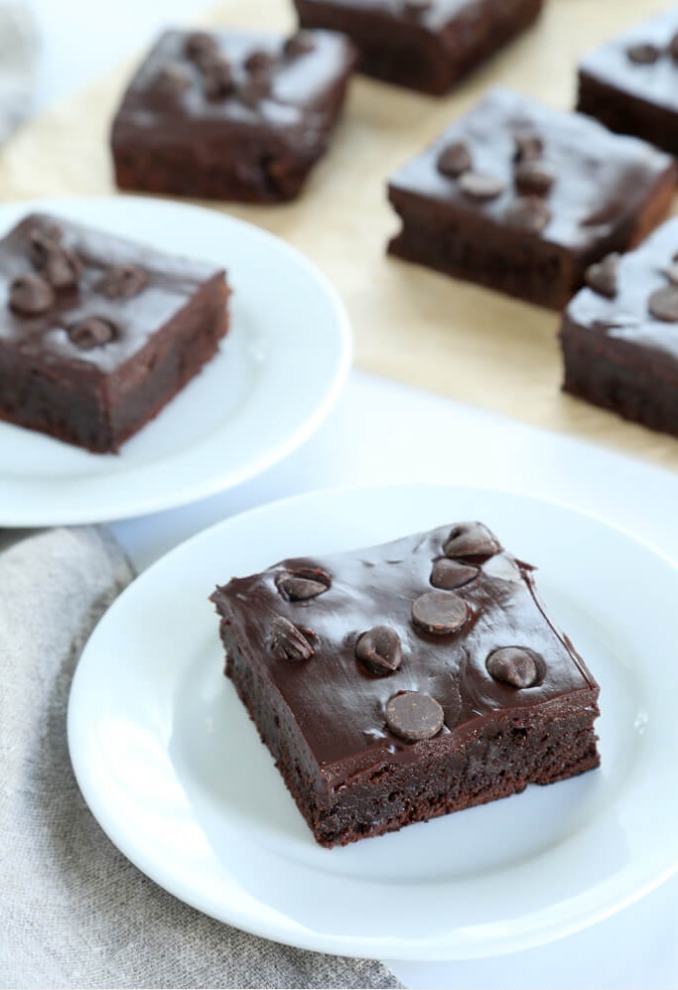 ---
SUPER FUDGY PALEO BROWNIES
By GlutenFreeOnAShoestring.com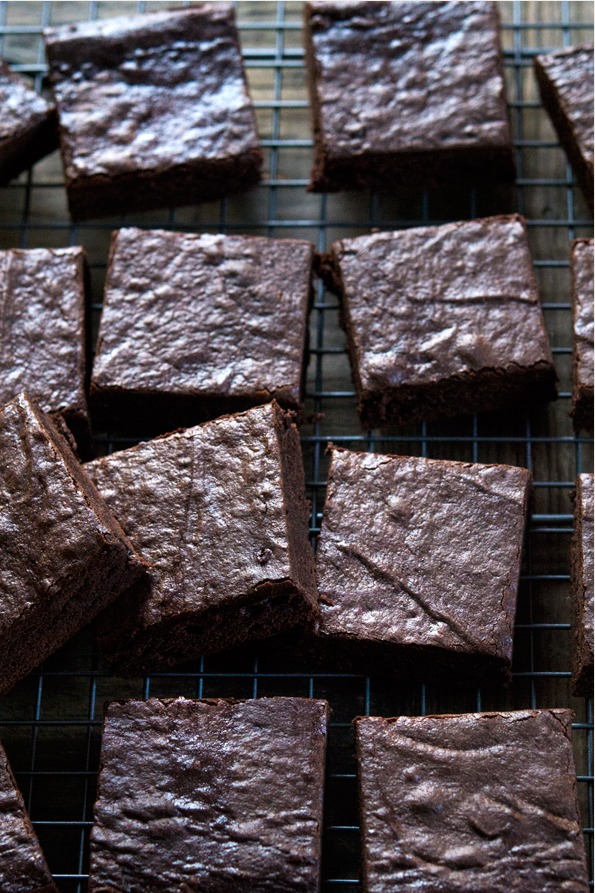 ---
VEGAN NUTELLA BROWNIES
By TheAlmondEater.com
---
PALEO BANANA COCONUT BLONDIES
By DeliciousMeetsHealthy.com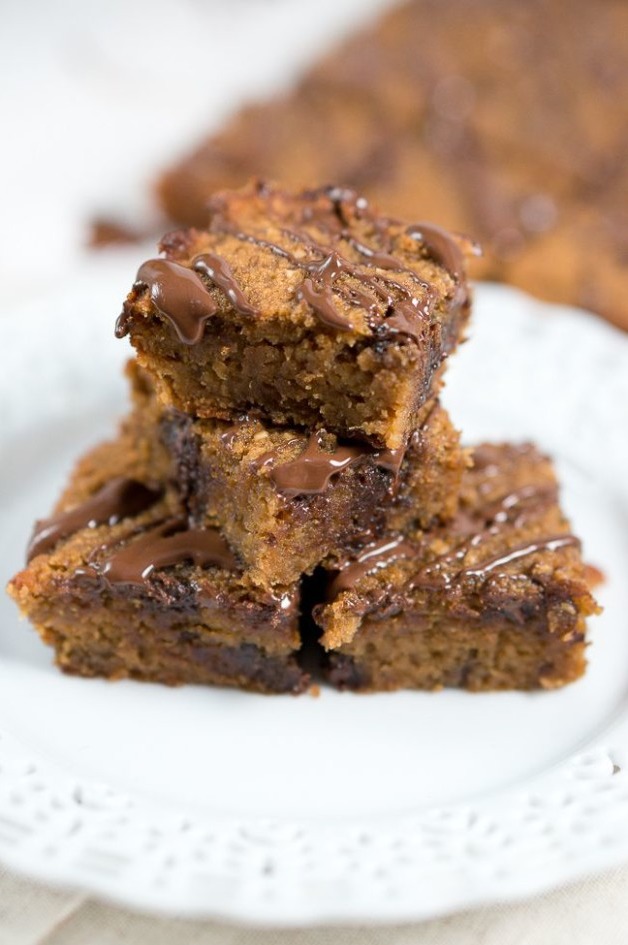 ---
4 INGREDIENT FUDGE PROTEIN BROWNIES (VEGAN, GLUTEN-FREE, PALEO)
By GimmieDelicious.com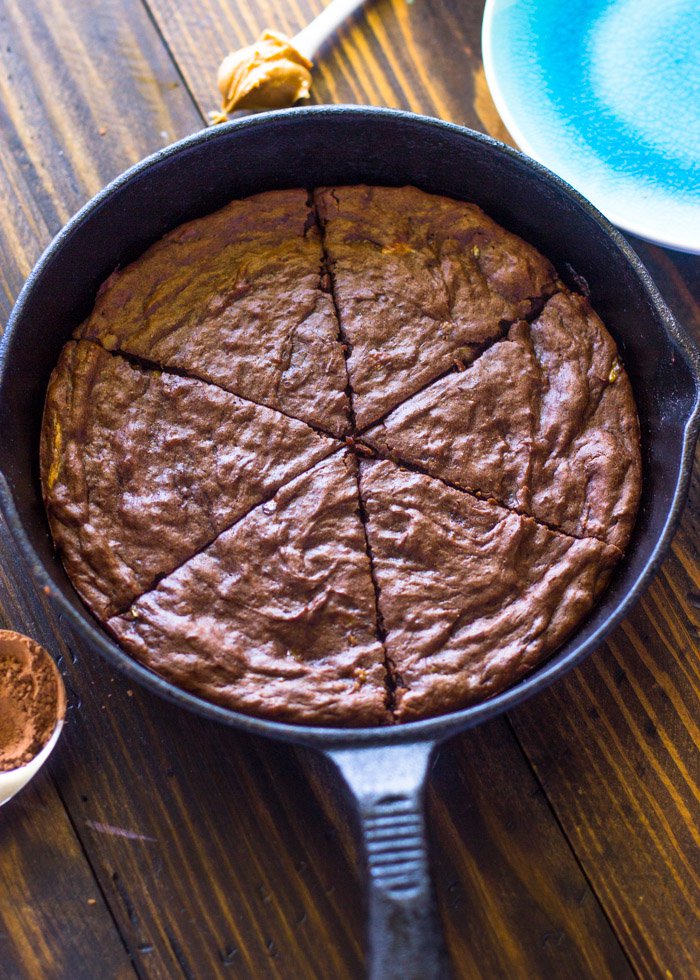 ---
THE ULTIMATE UNBAKED BROWNIES
By ChocolateCoveredKatie.com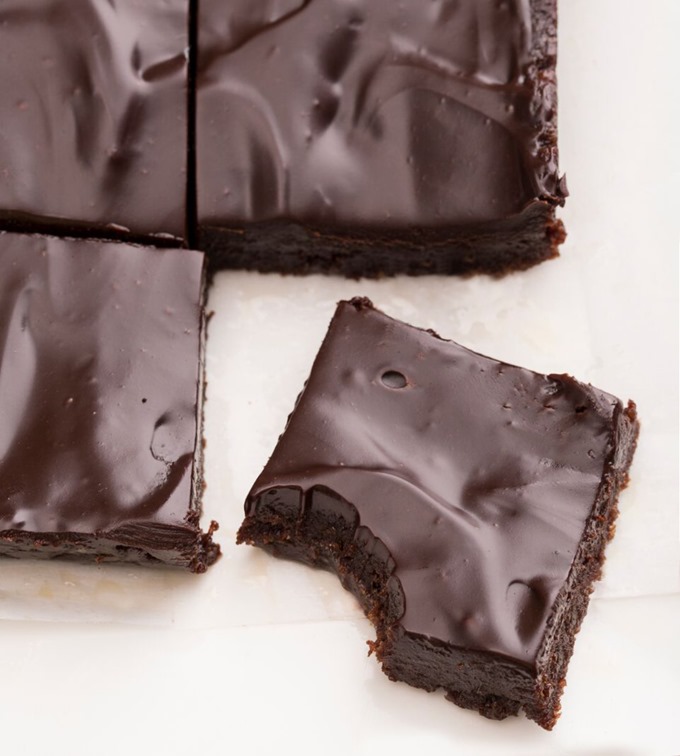 ---
HEALTHY FLOURLESS ZUCCHINI FUDGE BROWNIES
By TheBigMansWorld.com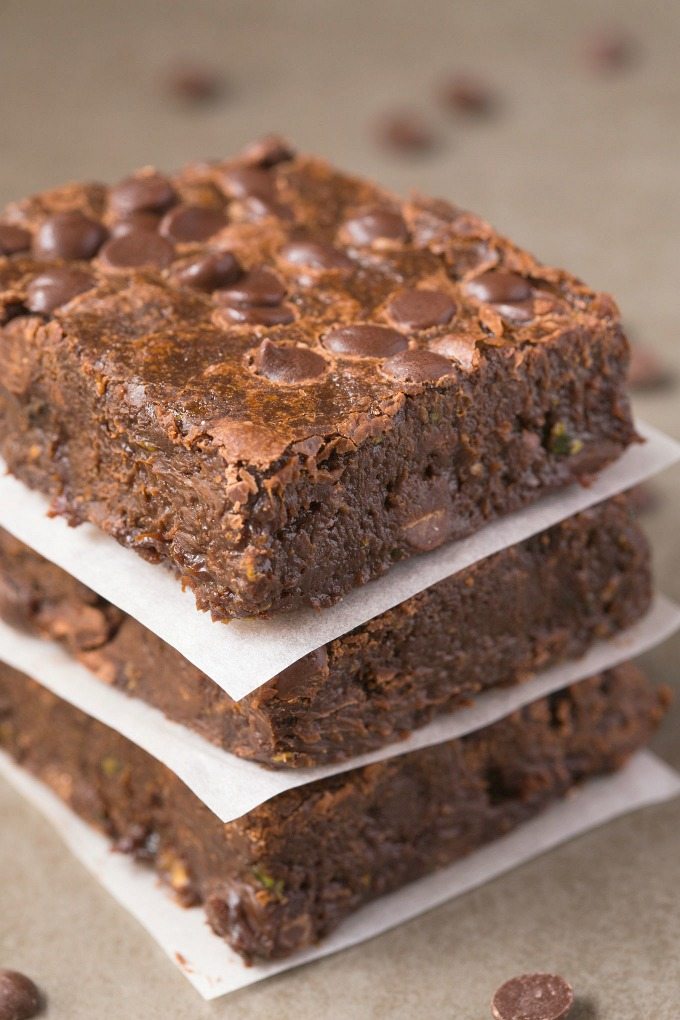 ---
HEALTHY BROWNIES WITH PUMPKIN
By VeggieBalance.com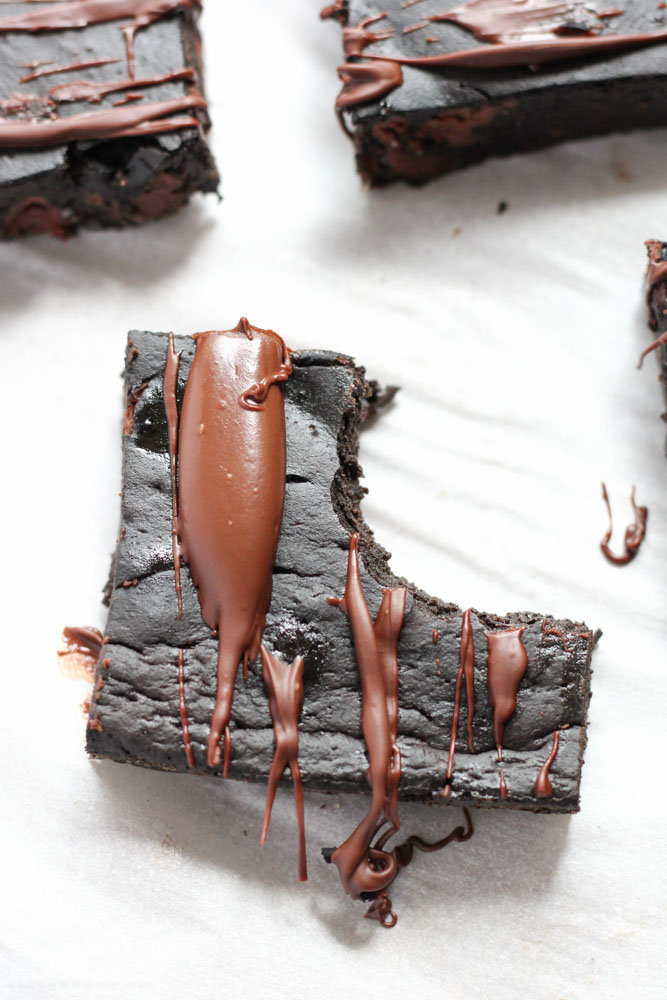 ---
SAMUEL'S SALTED CARAMEL PEANUT BROWNIE BOMBS
By YammiesNoshery.com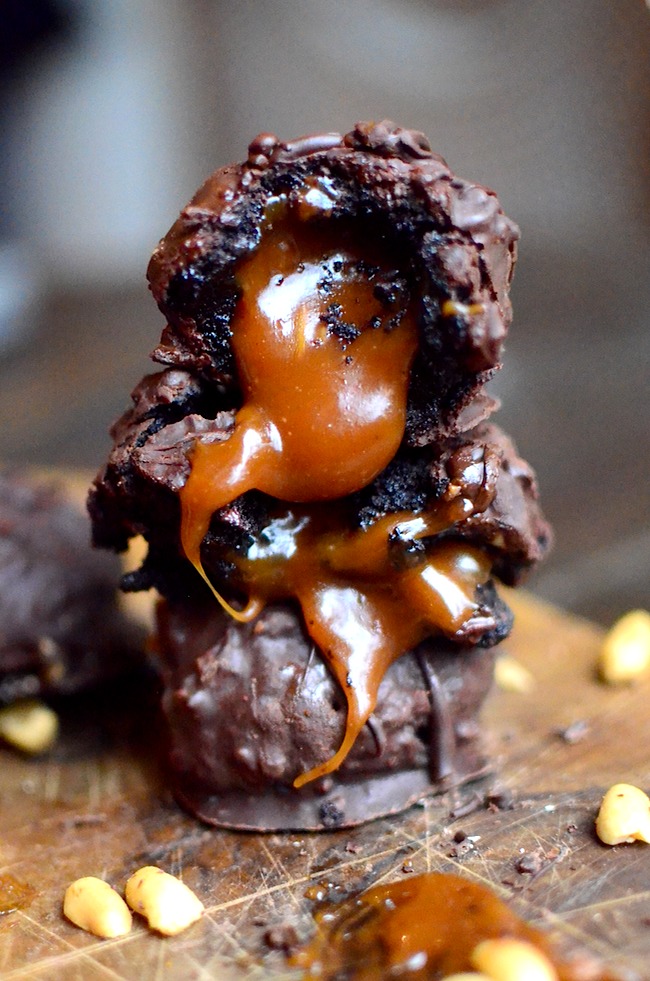 ---
PALEO "KNOCK-YOU-RIGHT-OFF-YOUR-FEET" SWEET POTATO BROWNIES
By TheHealthyFoodie.com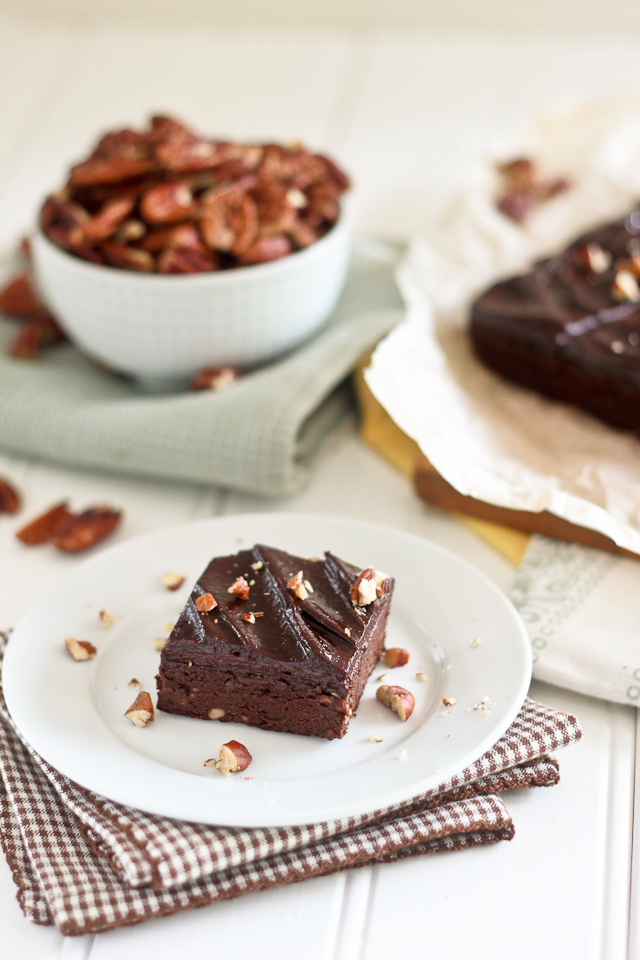 ---
CHOCOLATE BROWNIES THAT BLEW ME AWAY
By EatDrinkPaleo.com.au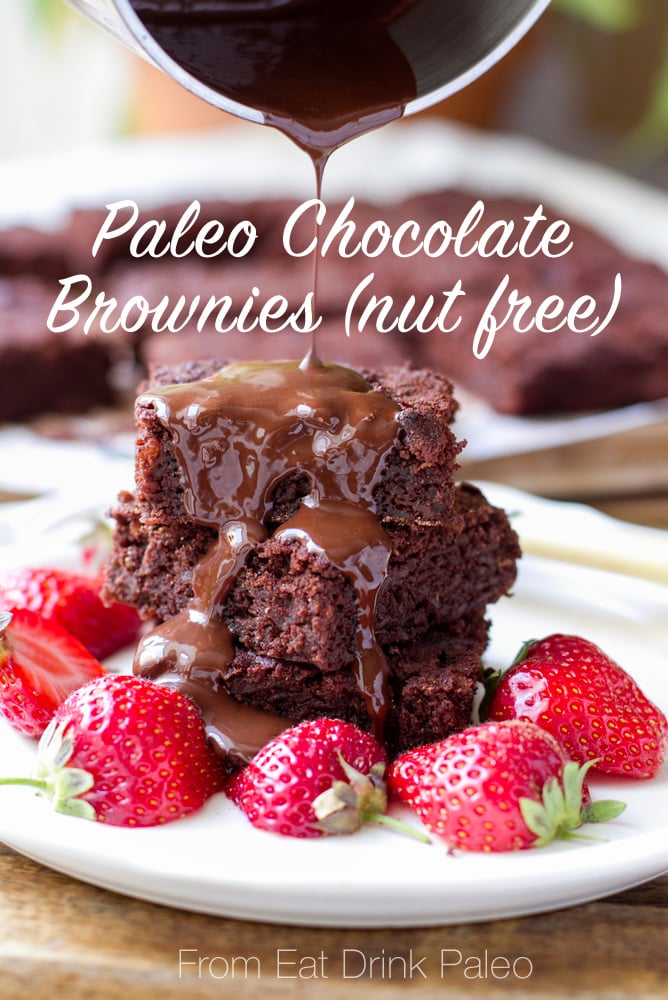 ---
LOW CARB CHEESECAKE BROWNIES
By TheFoodieAffair.com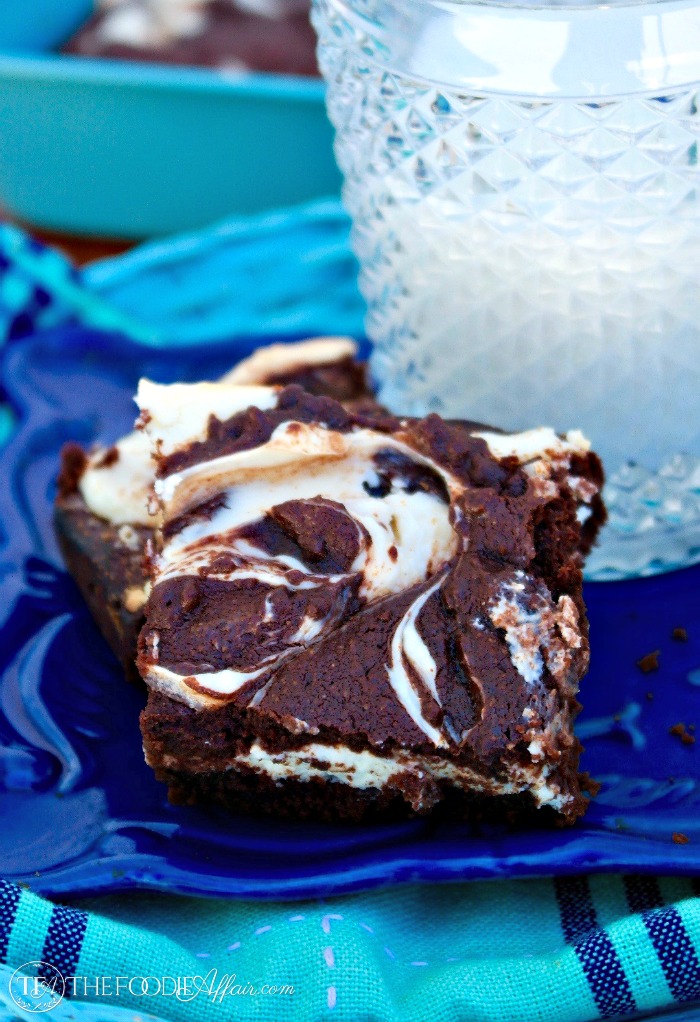 ---
PEANUT BUTTER FUDGE BROWNIE TRIFLE
By HowSweetEats.com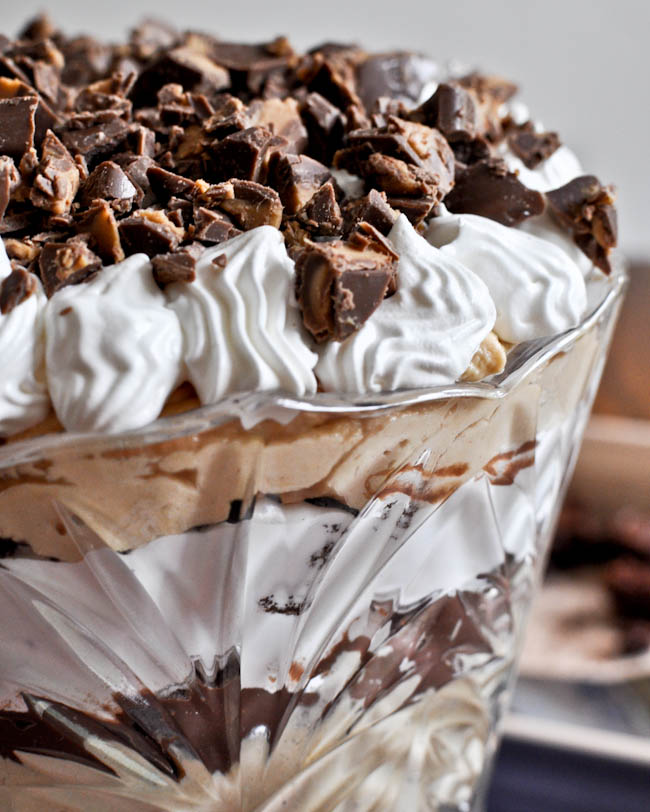 ---
NO-BAKE HAZELNUT GANACHE BROWNIES {GLUTEN-FREE, VEGAN, REFINED SUGAR-FREE}
By BojonGourmet.com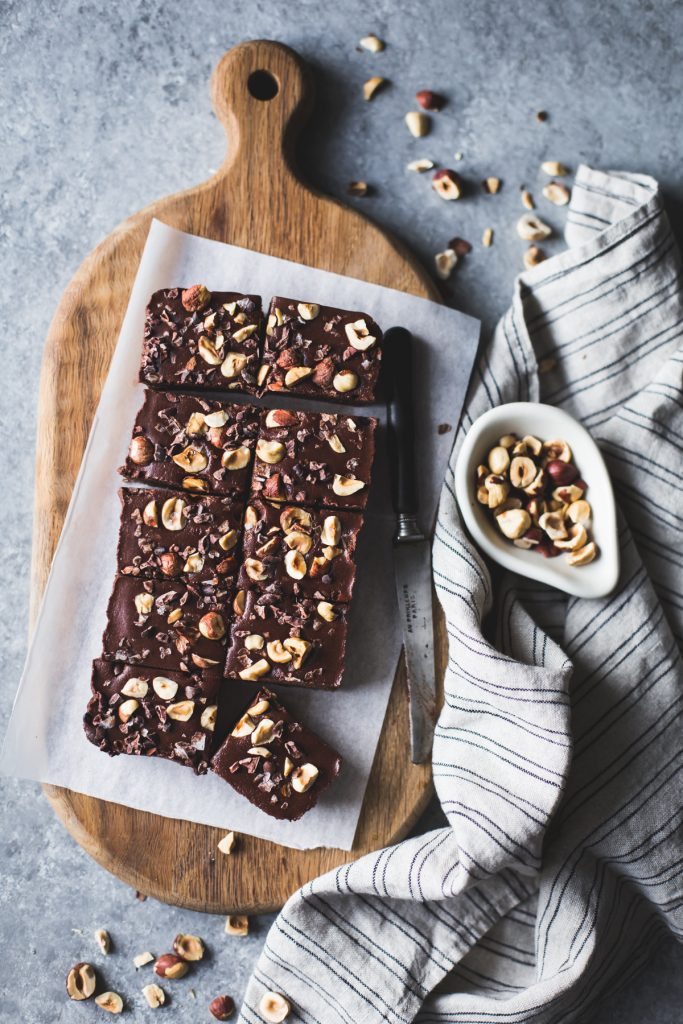 ---
RAW PISTACHIO & CARDAMOM VEGAN BROWNIES
By StephInThyme.com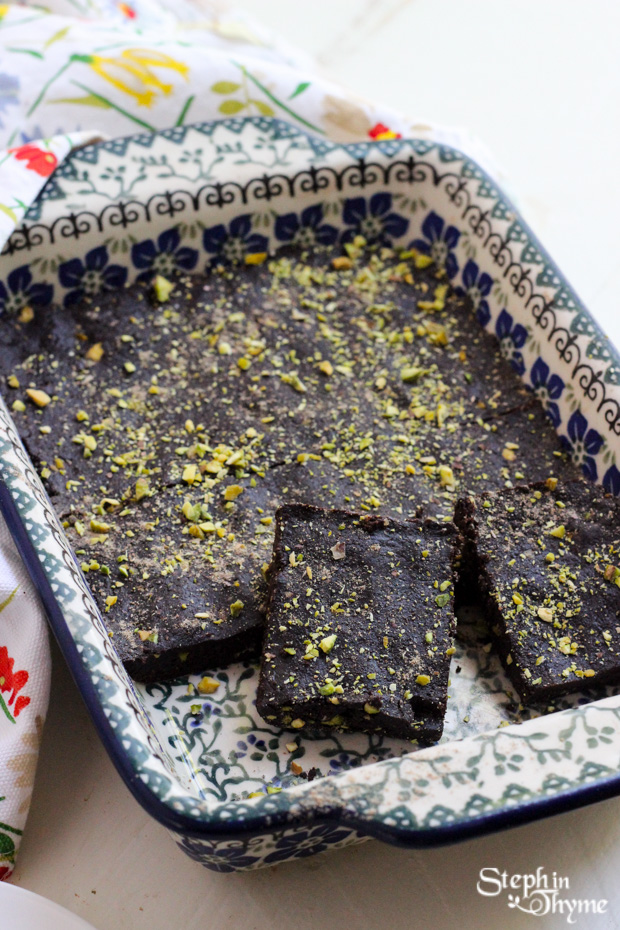 ---
VEGAN GINGERBREAD BROWNIES
By ExSloth.com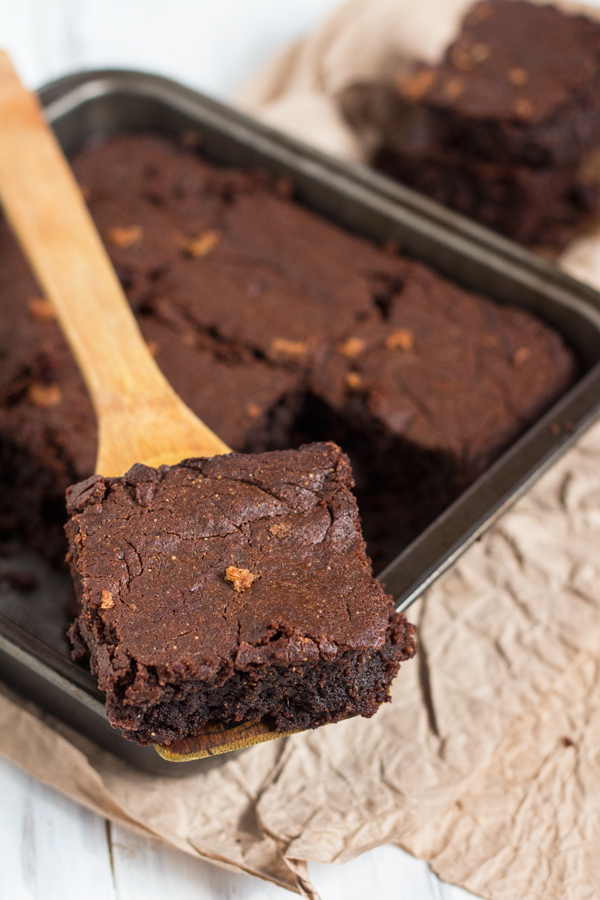 ---
SWEET POTATO CHOCOLATE BROWNIES
By TwoSixWellness.com.au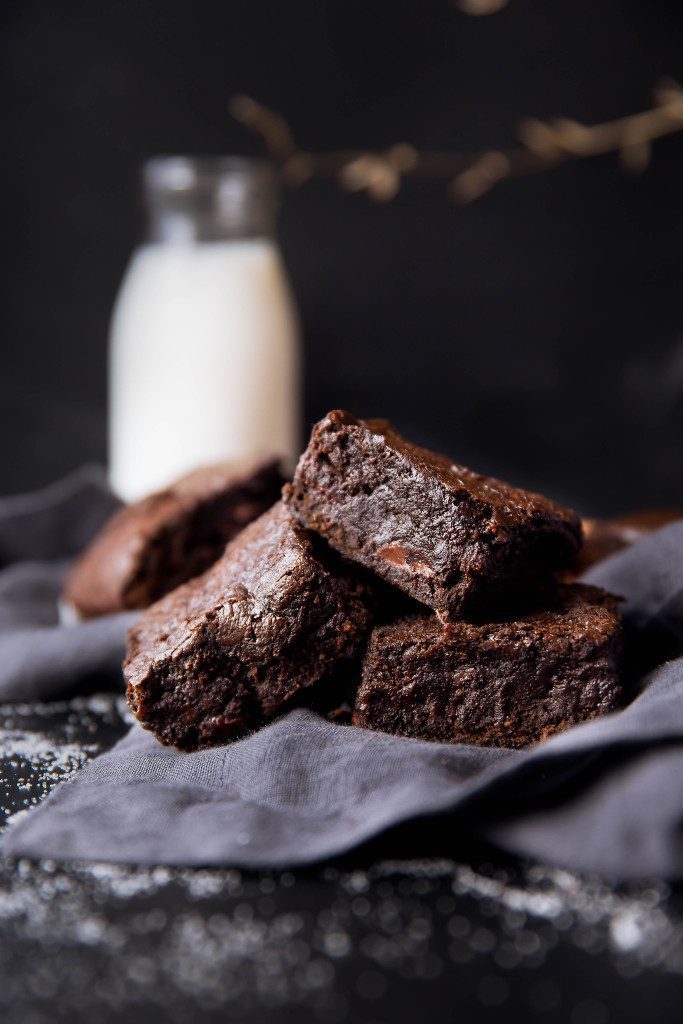 ---
THE BEST HEALTHIER BROWNIES
By ChelseasMessyApron.com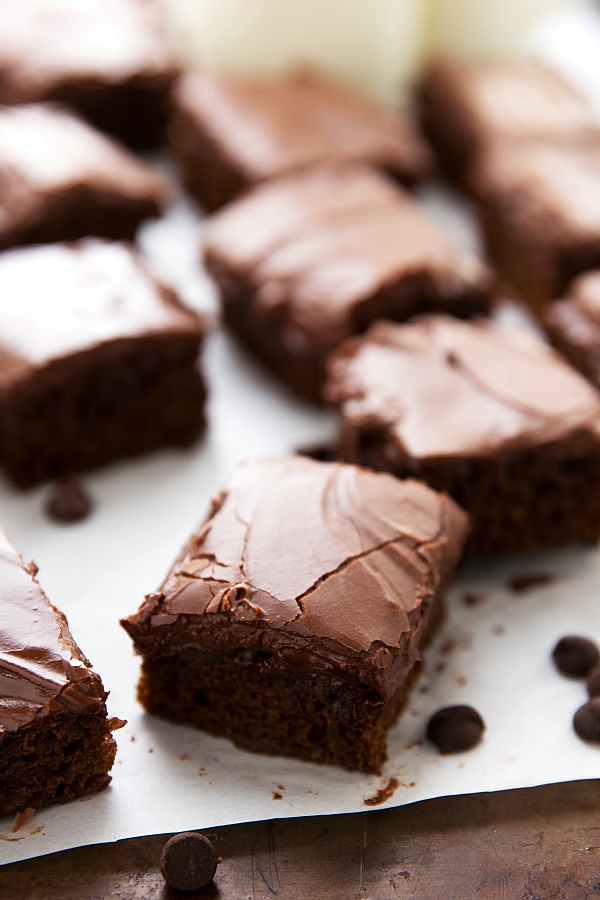 ---
COCONUT OIL BROWNIES
By JaysBakingMeCrazy.com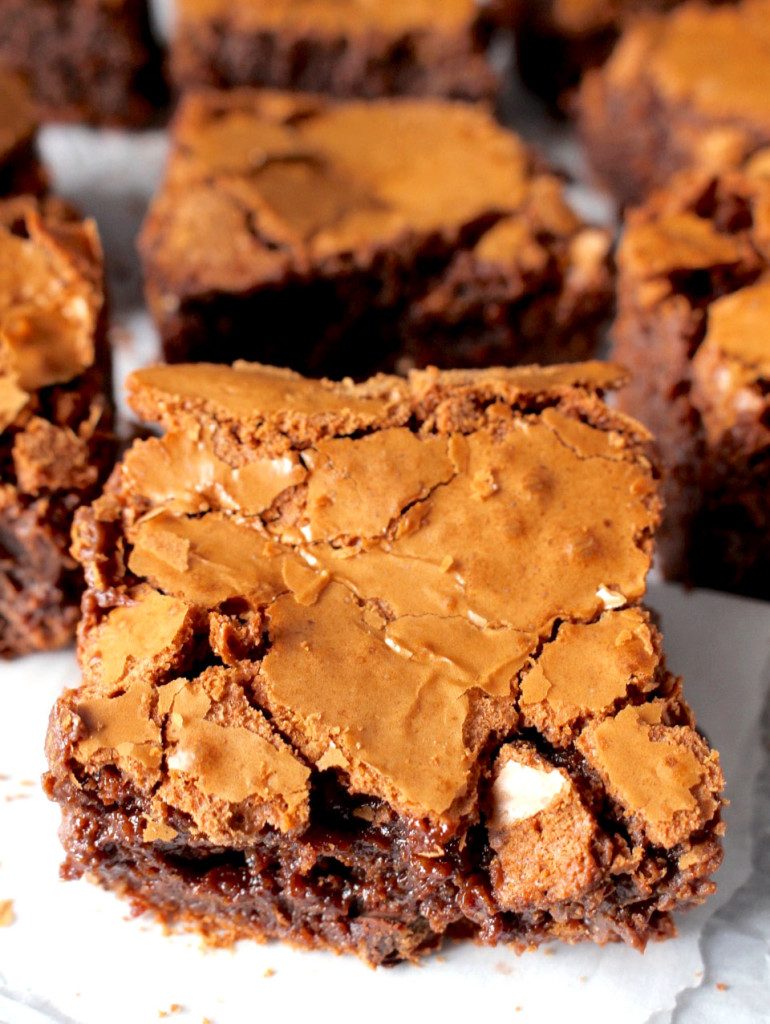 ---
SECRET INGREDIENT BROWNIES
By LexisCleanKitchen.com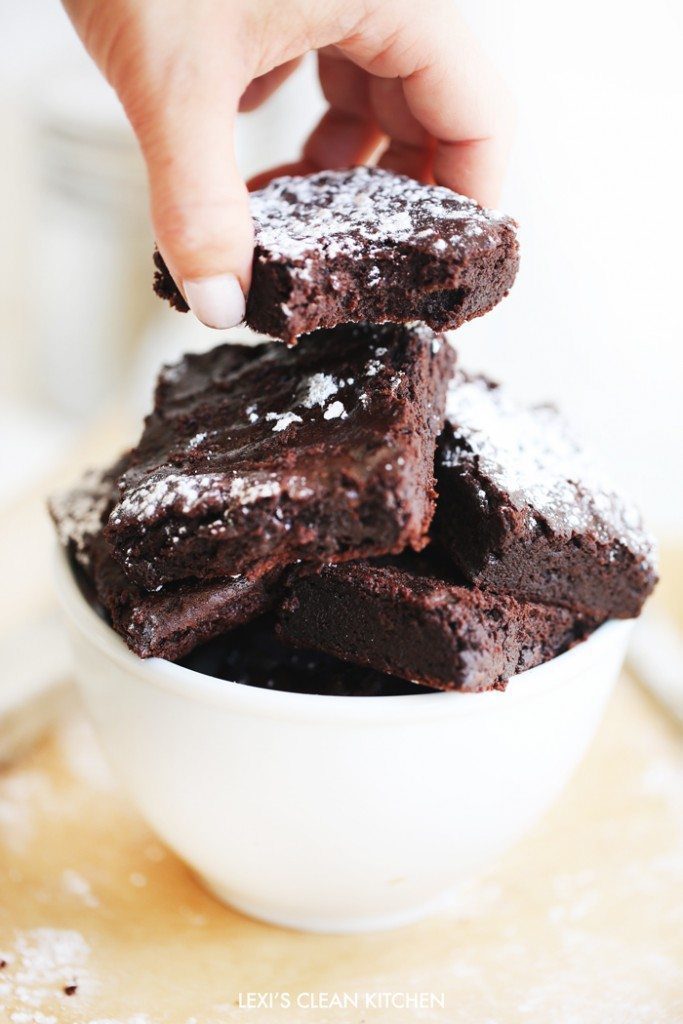 ---
5-INGREDIENT FUDGY FLOURLESS PROTEIN BROWNIES
By RunningOnRealFood.com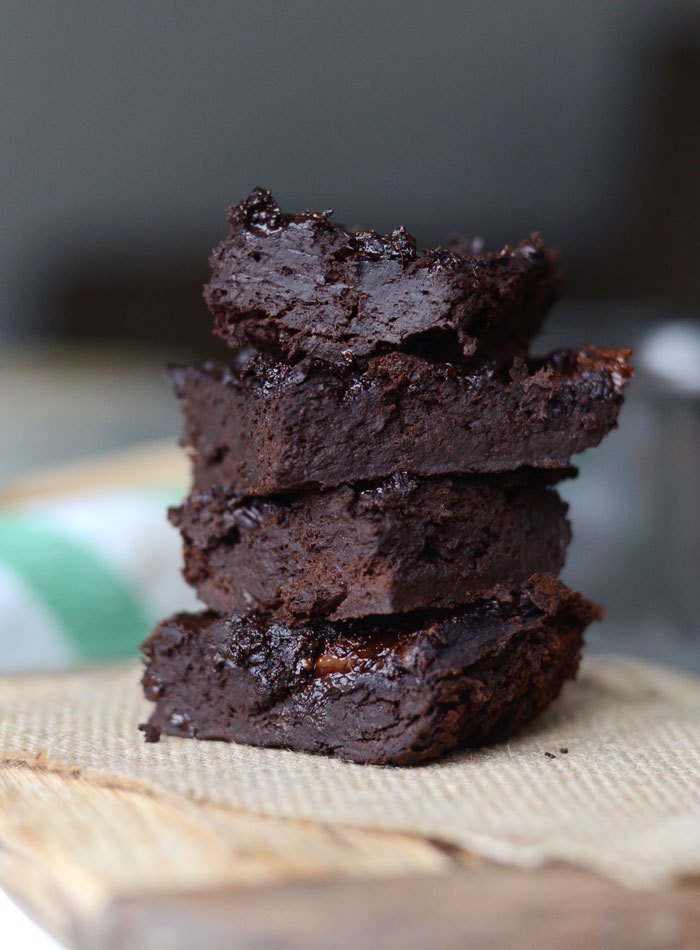 ---
CHEWY VEGAN & PALEO BROWNIES
By Detoxinista.com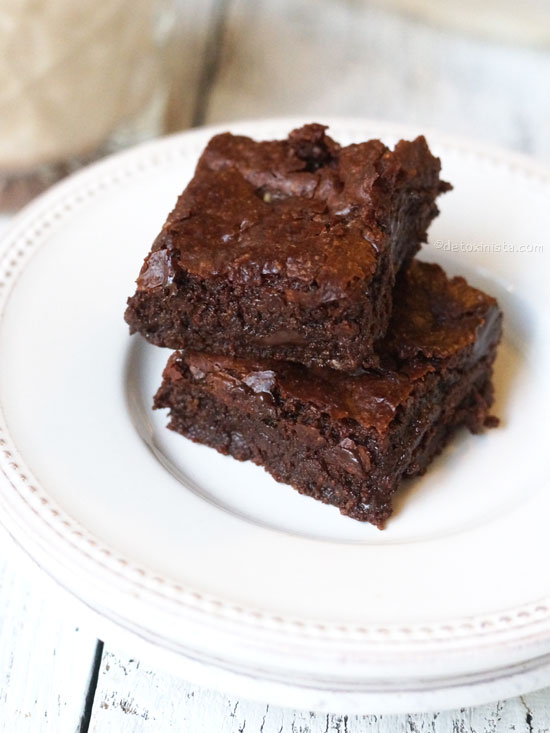 ---
ULTIMATE GLUTEN FREE FUDGE BROWNIES
By Bakerita.com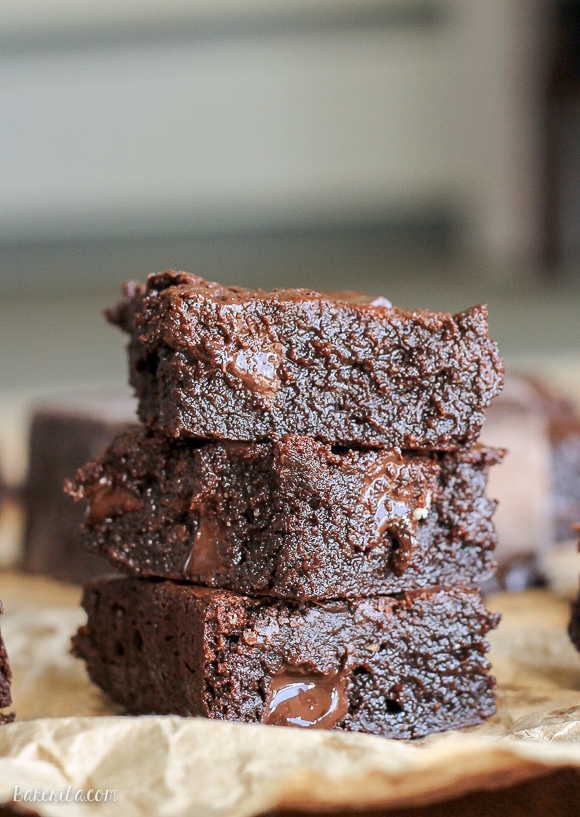 ---
ULTIMATE GLUTEN-FREE FUDGE BROWNIES
By WholeAndHeavenlyOven.com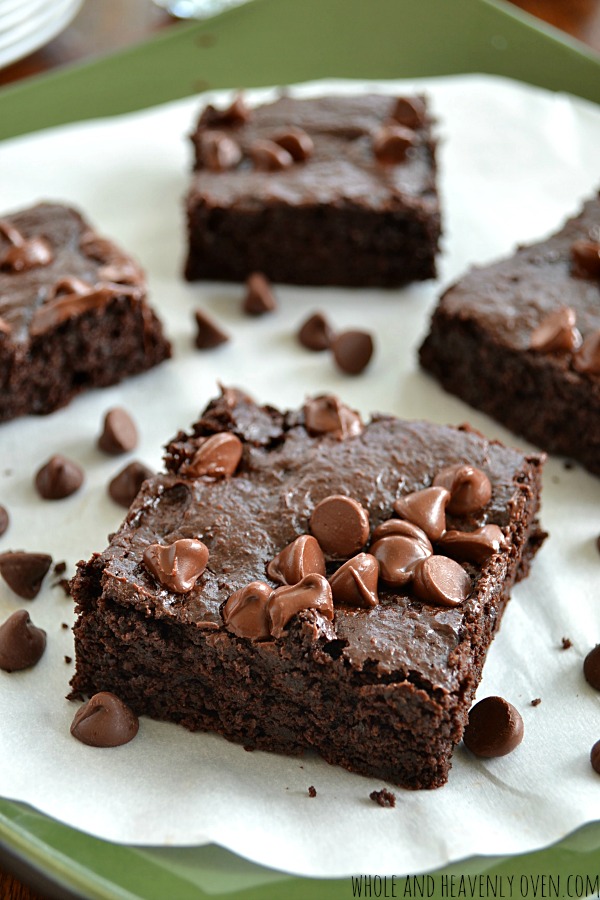 ---
FUDGE BROWNIE LAVA PARFAITS
By BeautyAndTheFoodie.com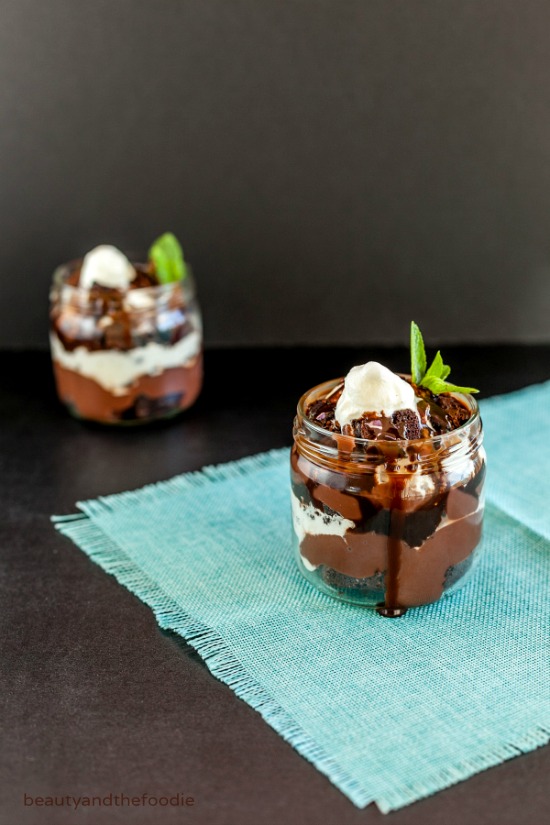 ---
RICH, FUDGY BETTER-FOR-YOU BROWNIES (GLUTEN/GRAIN/REFINED SUGAR/DAIRY-FREE)
By DomesticGothess.com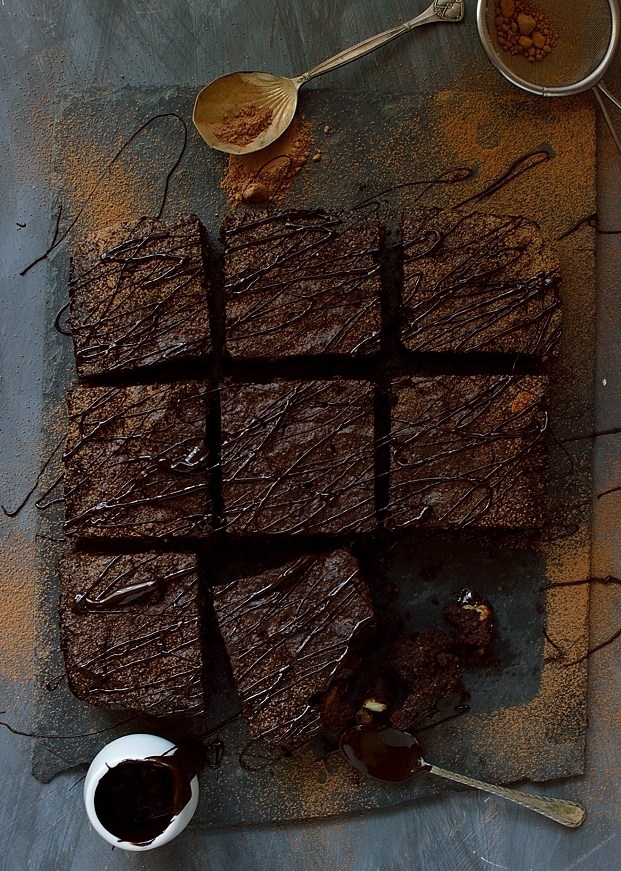 ---
DOUBLE CHOCOLATE PEANUT BUTTER CHEESECAKE BROWNIES
By MaeBells.com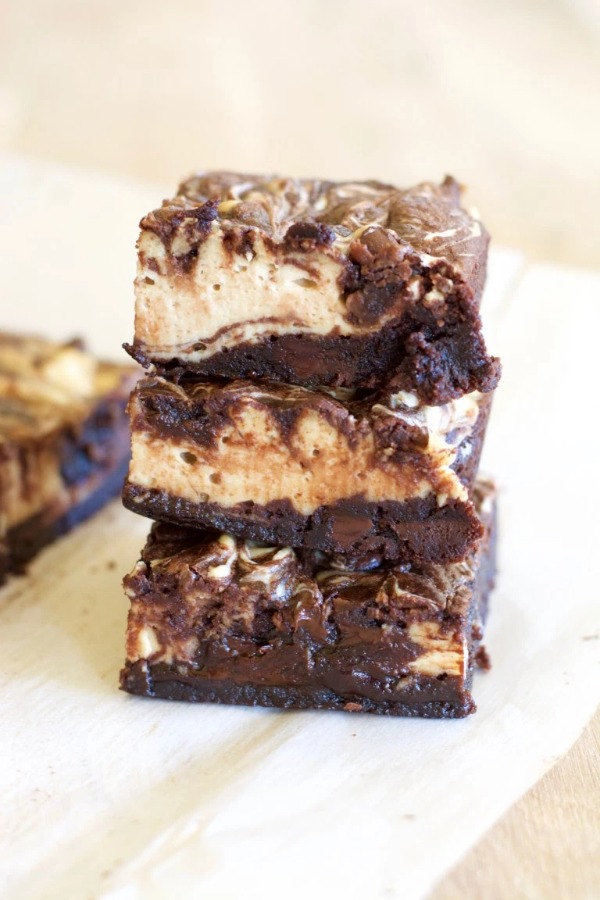 ---
AVOCADO BROWNIES
By FakeGinger.com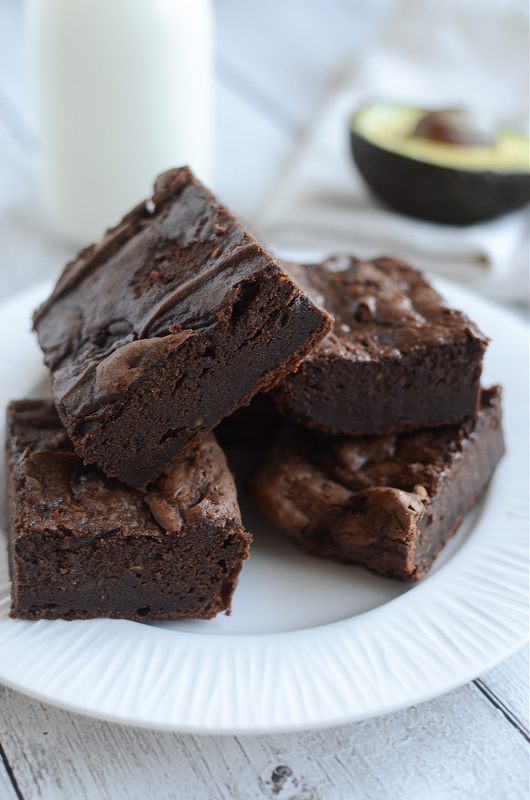 ---
PALEO & GLUTEN FREE BROWNIES WITH AVOCADO
By TheTomatoTart.com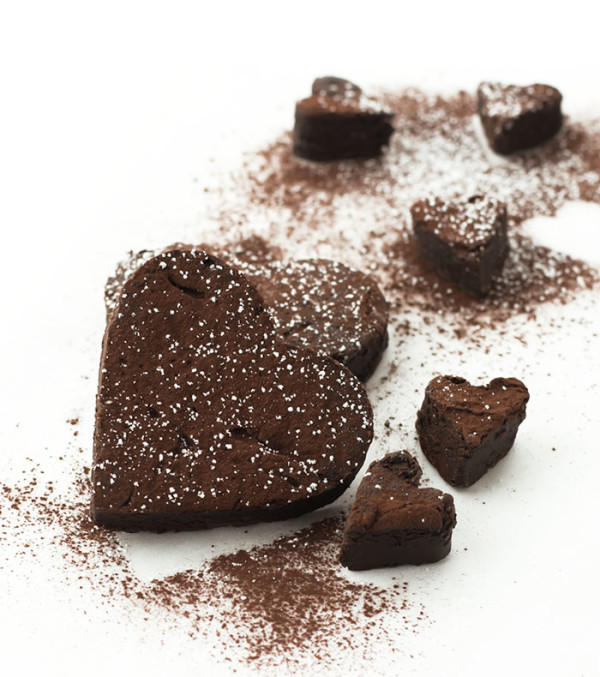 ---
FUDGY SWEET POTATO BROWNIES
By PaleoGrubs.com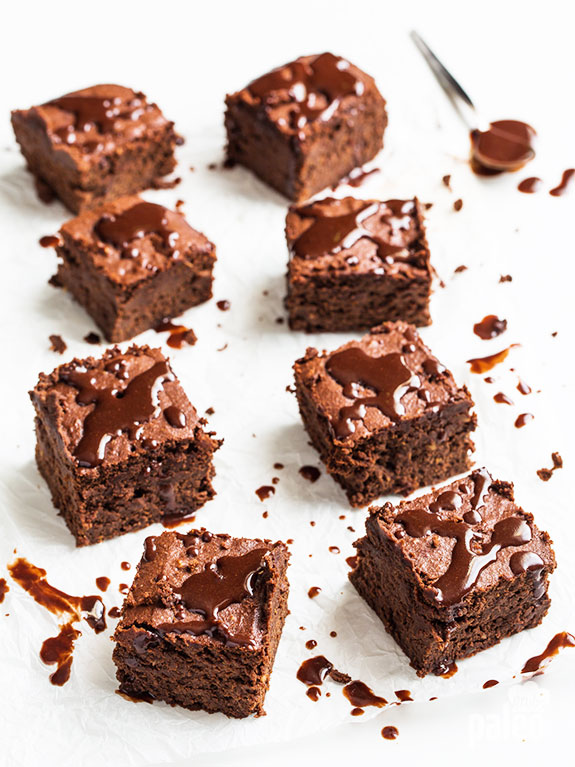 ---
SWEET POTATO BROWNIES
By LitteCoconutty.com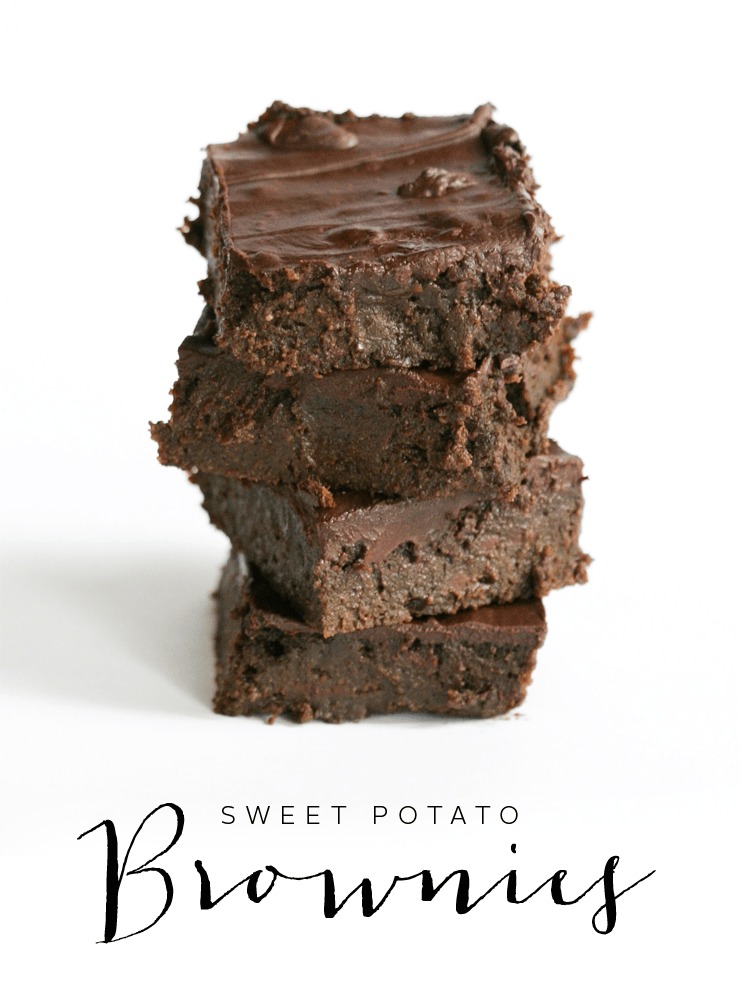 ---
GLUTEN-FREE BROWNIES (DAIRY-FREE, REFINED SUGAR-FREE)
By SaltedPlains.com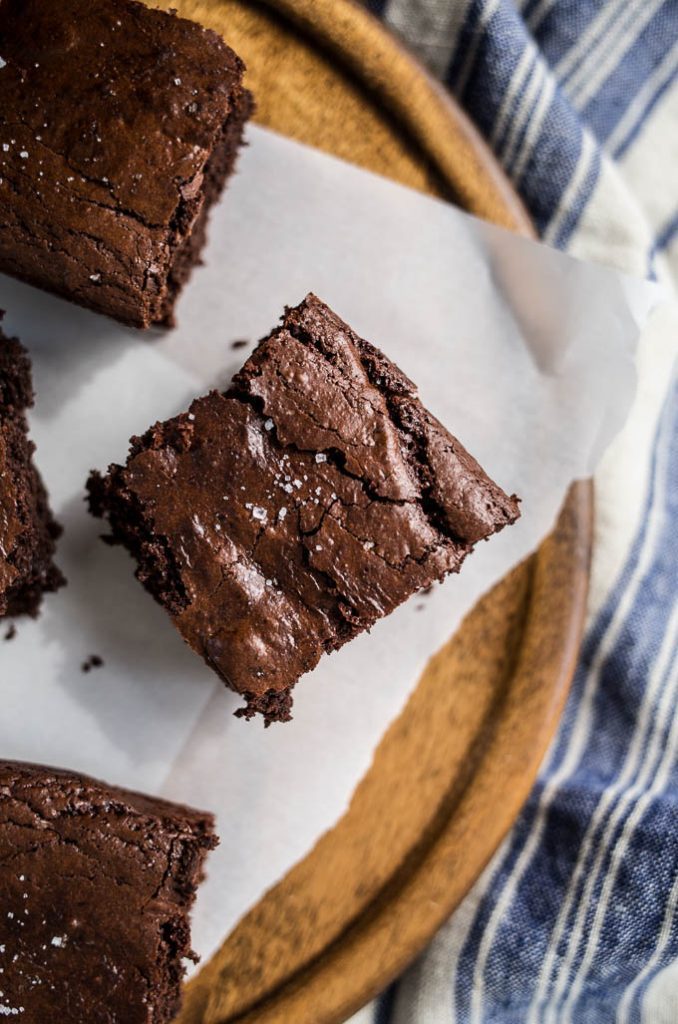 ---
FUDGY PALEO BROWNIES
By JoyFoodSunshine.com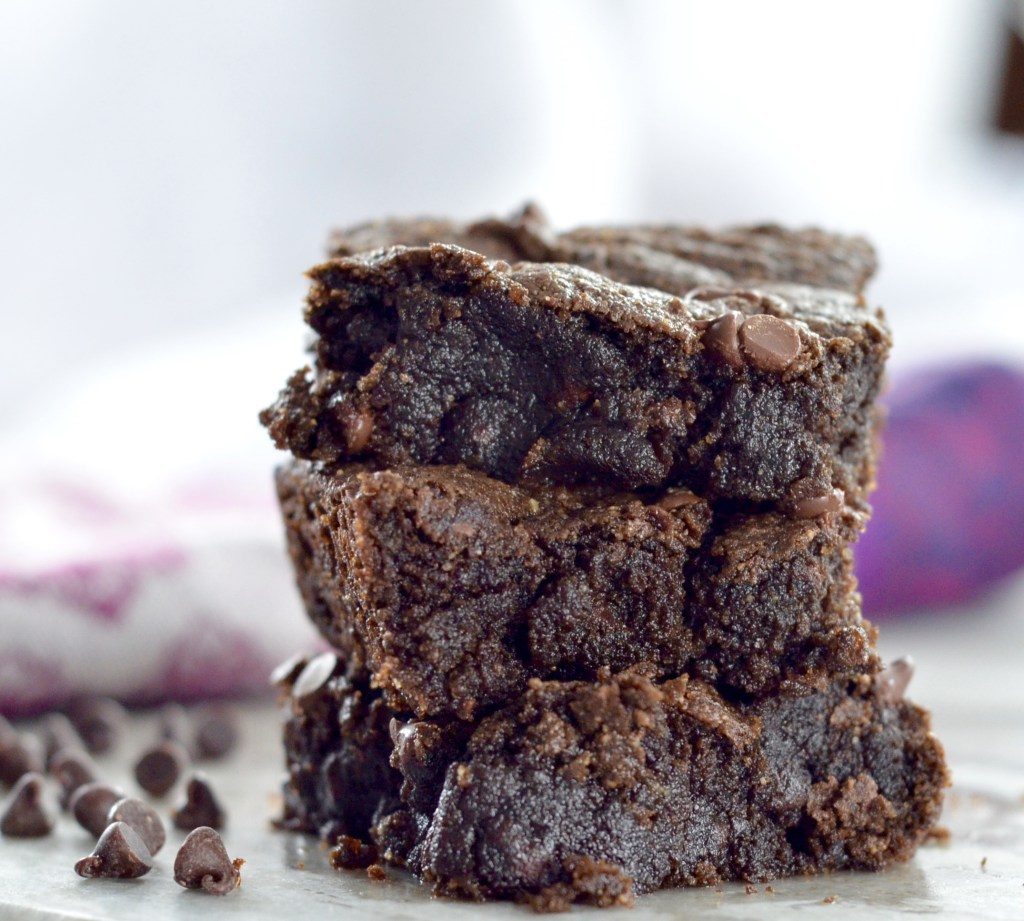 ---
FUDGIEST PALEO BROWNIES
By AmazingPaleo.com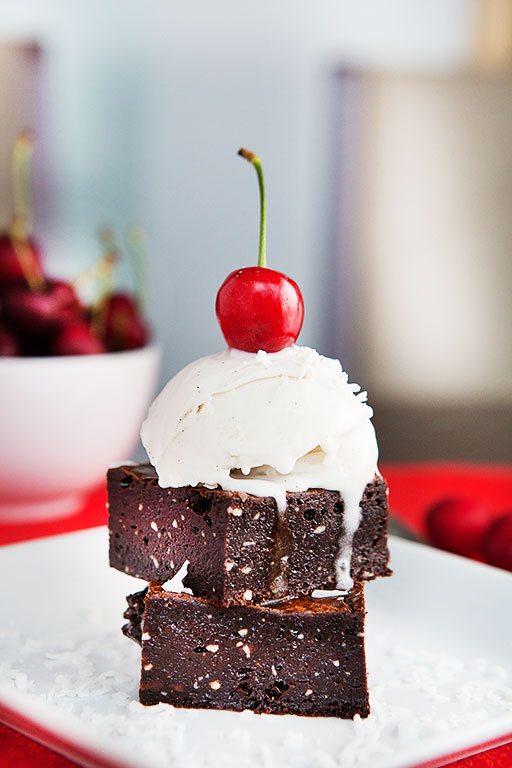 ---
GLUTEN FREE DATE BROWNIES
By SixSistersStuff.com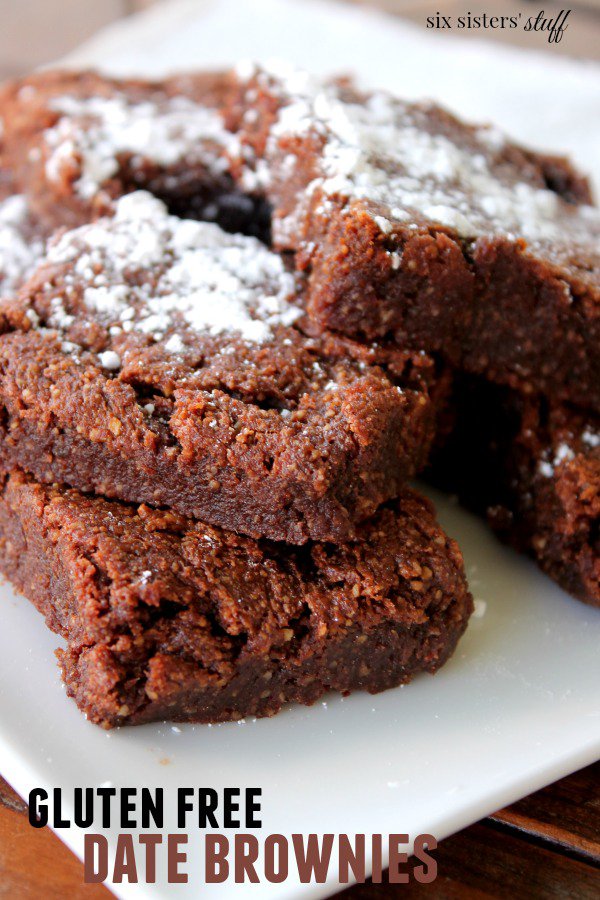 ---