Today I have 9 Valentine's Day Paleo recipes for you!
Nine gorgeous, delicious, decadent and satisfying recipes that you and your honey can enjoy on a romantic date at home. You could make some of these for a Valentine's Day breakfast or brunch too; muffins and crepes taste extra good first thing in the morning!
And of course you can enjoy any of these recipes for dessert after a romantic dinner with your sweetheart. Light some candles, turn the lights off, put some smooth jazz on, and grab two spoons or forks to share one dessert together. It'll be a sweet memory to last you a lifetime! Valentine's Day is such a good day.
Now, who's ready for some sweet Paleo recipes? Here they are for you, enjoy!
---
These Paleo Tripe Chocolate Muffins are extremely decadent; they are nutty, sweet and full of goodness. A wonderful recipe for the chocolate lover, as it's made with 3 different types of chocolate! Enjoy these by themselves or with a nice cup of cappuccino or tea.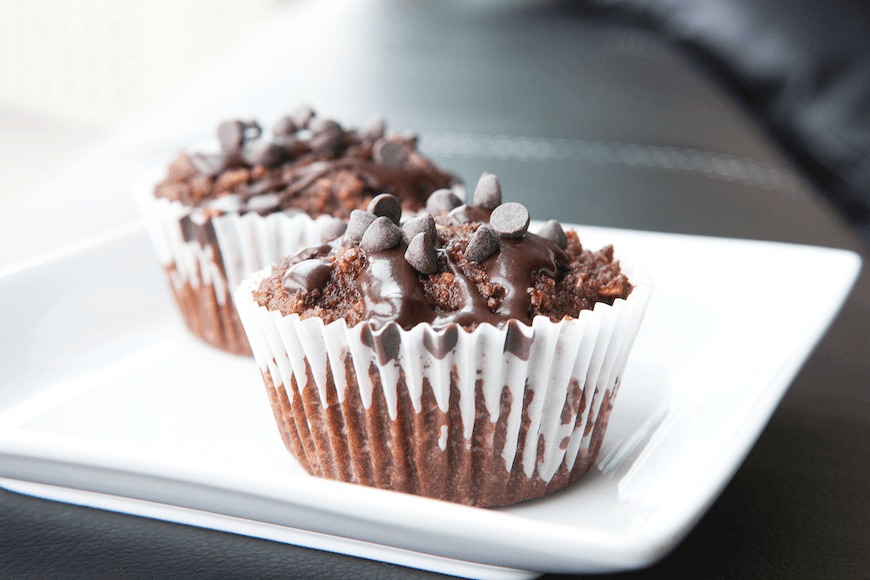 ---
This Raw Vanilla Bean Cheesecake is a creamy, rich and sweet dessert that will make your taste buds rejoice. Made with cashews instead of cream cheese, this Paleo cheesecake won't make you feel bloated or uncomfortable afterwards. Topped with a delicious homemade Strawberry Rhubarb Sauce, this is a dessert to remember!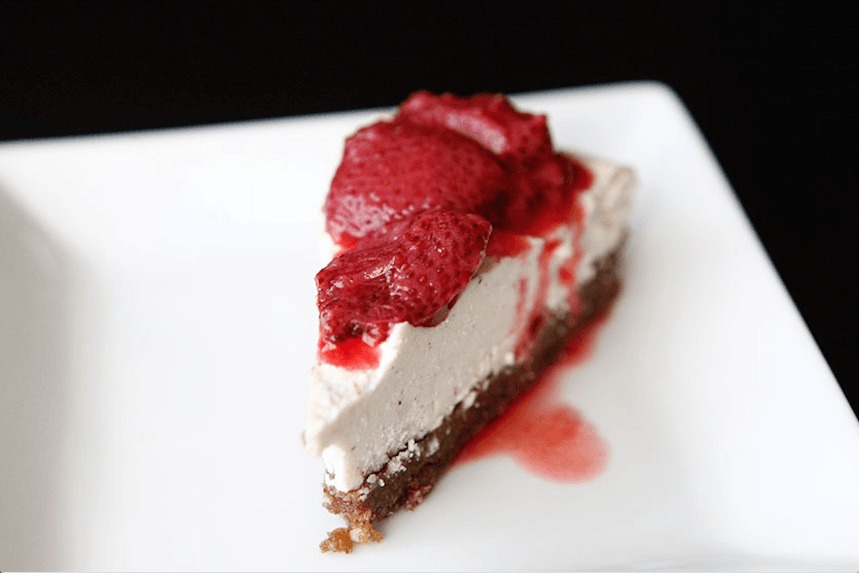 ---
Ahh. The beloved Nutella. Now you can have it the Paleo way! Very easy and fast to make. You'll find this recipe to be a total winner in your home; spread it on top of any fruit, or on your favorite Paleo ice cream or baked dessert!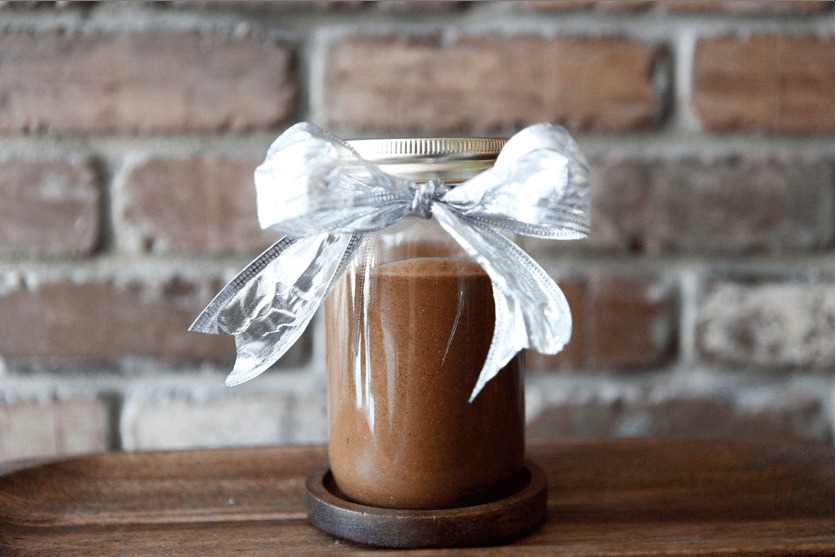 ---
What is more romantic than a sweet crepe? Perhaps a Paleo crepe! This Chocolate Banana Paleo Crepe is light and extremely satisfying. Filled with a dairy free homemade chocolate sauce, this French inspired dessert will sweep you off your feet!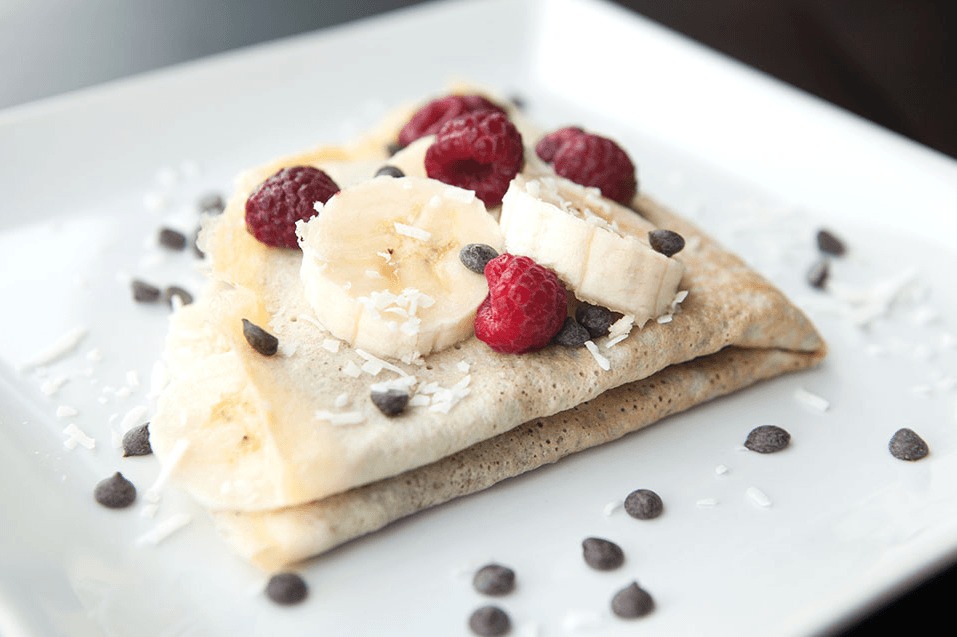 ---
My No Bake Double Layer Brownie recipe contains a nutty bottom layer, and a smooth and rich top layer. Both complementing each other perfectly (just like you and your sweetie do)! Enjoy these brownie bites along with a strong shot of espresso.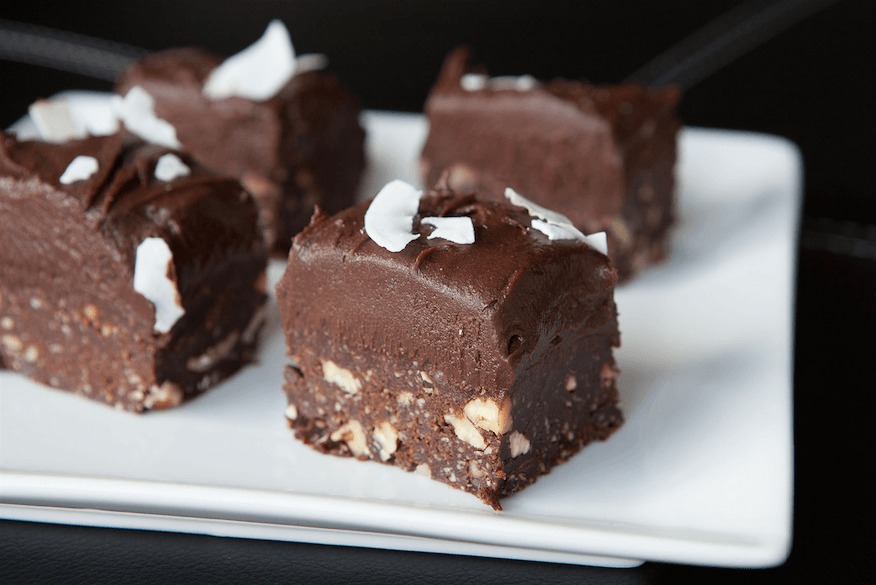 ---
Chocolate covered strawberries are a Valentine's Day staple; they are the romantic dessert of choice, worldwide. A single bite, will transport you to a world where only you and your honey exist. A true romantic experience, that would go best with a nice cold glass of champagne. Cheers!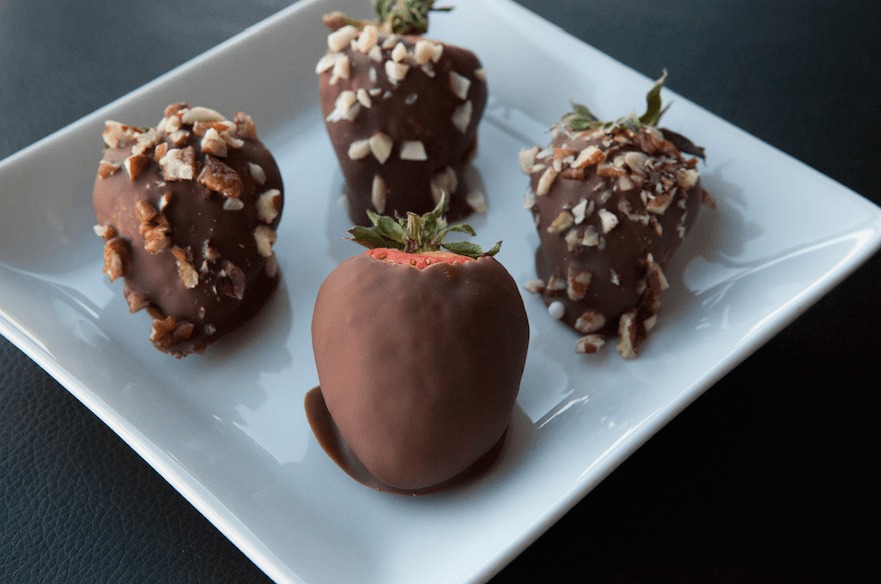 ---
Aren't these adorable? These cute little muffins are sweet, nutty and perfectly moist. A wonderful recipe to enjoy any time of day! Have them for breakfast along with other of your favorite Paleo breakfast foods and a nice hot cup of joe, have them as a snack to keep your energy up and keep you satisfied in between meals, or have them as a nice little dessert after dinner. Whatever time of day, these muffins won't disappoint!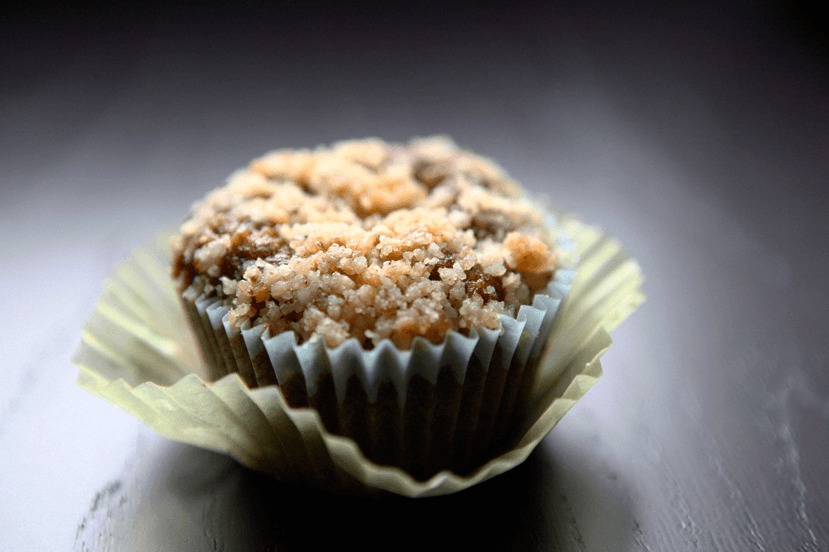 ---
Mmm, I still remember the first time I tried this Paleo Nut and Berry Crunch. It is a wonderful combination of textures and sweet flavors, that are perfectly balanced and complimented. The tartness of the berries, the crunch of the nuts and the sweetness of the maple syrup, will keep you going back for more.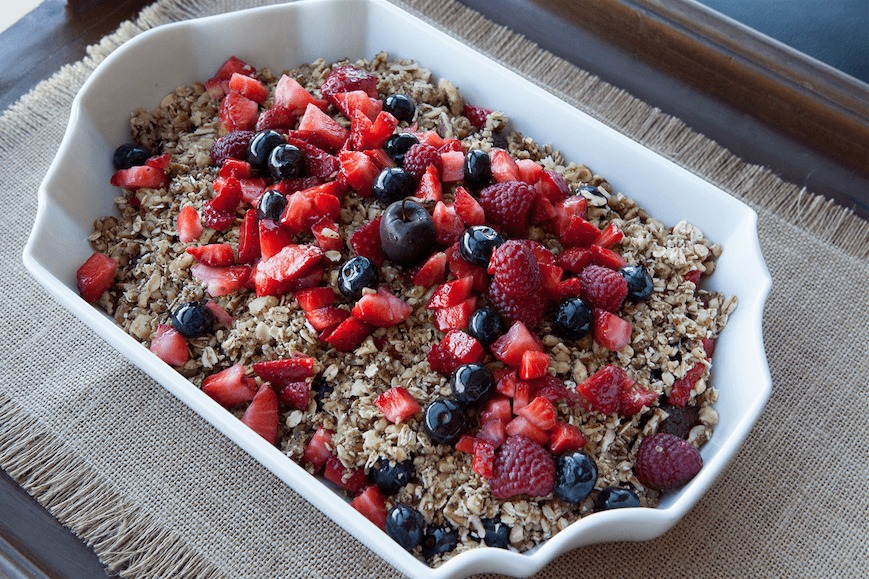 ---
These minis are so delicious! You only need one or two to be completely satisfied. They are made with the best ingredients, 100% dairy and gluten free. Enjoy them after a meal, along with your favorite hot cup of coffee or tea!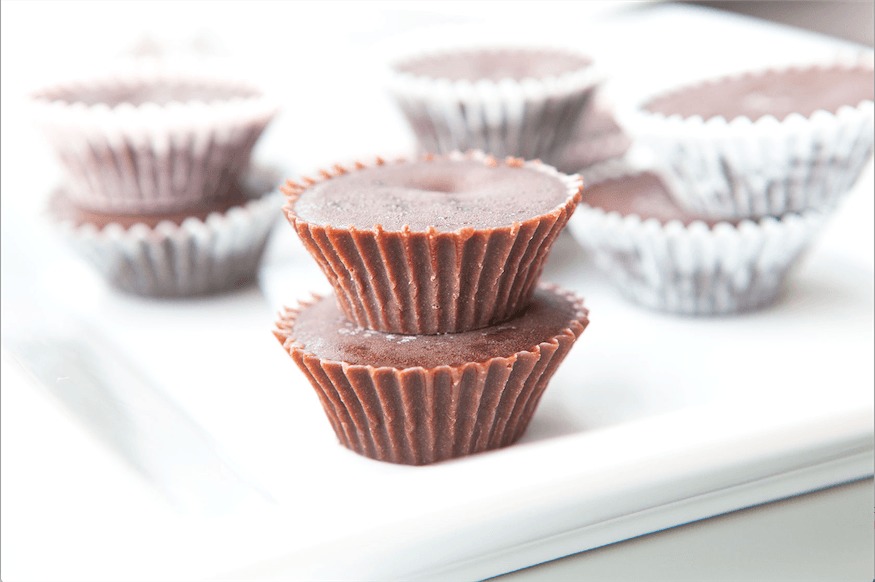 ---
Happy Valentine's Day! I appreciate each and every one of you; thanks for being wonderful. Enjoy Valentine's Day, and remember to go out and show some love!
PIN ME!