It's official: I have outdone myself with this Buckwheat Banana Bread recipe. I probably will never, ever bake any other kind of banana bread in my life.
Believe me when I say:
THIS BUCKWHEAT BANANA BREAD IS INCREDIBLE, and it is Rocking. My. World.
I have shared a few Instagram stories and posts about this baby (ps: if you don't follow me on Instagram, please do! I share upcoming recipes and lifestyle tips there!), and have probably made you crave a good piece of banana bread for a few days now.
So sorry about that. 😬 But, hey, good news: now you can make this delicious banana bread too! From the comfort of your own home. Which is the best place on earth. Because home is the best place on earth.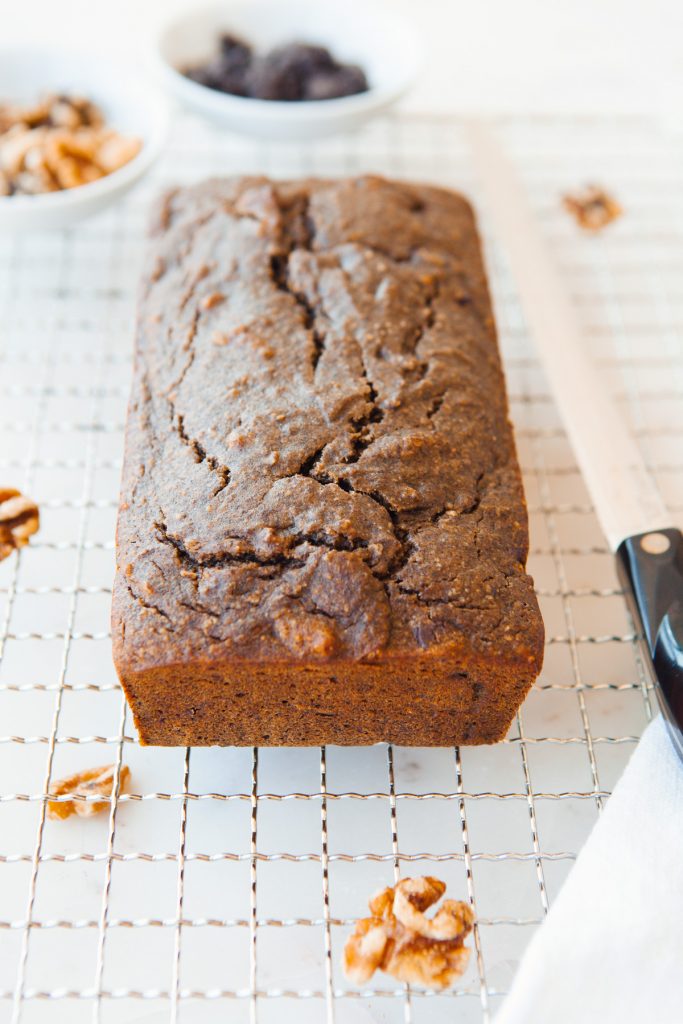 This banana bread recipe is bomb, and it's naturally gluten-free, dairy-free and vegan as well. And want to know another plus you'll get from it?
Your home will smell AMAZING during and after baking it.
It'll smell like the most delicious bakery; one that makes your heart happy as soon as you walk in. I swear that you and your tribe will be in heaven with this one. I know we were!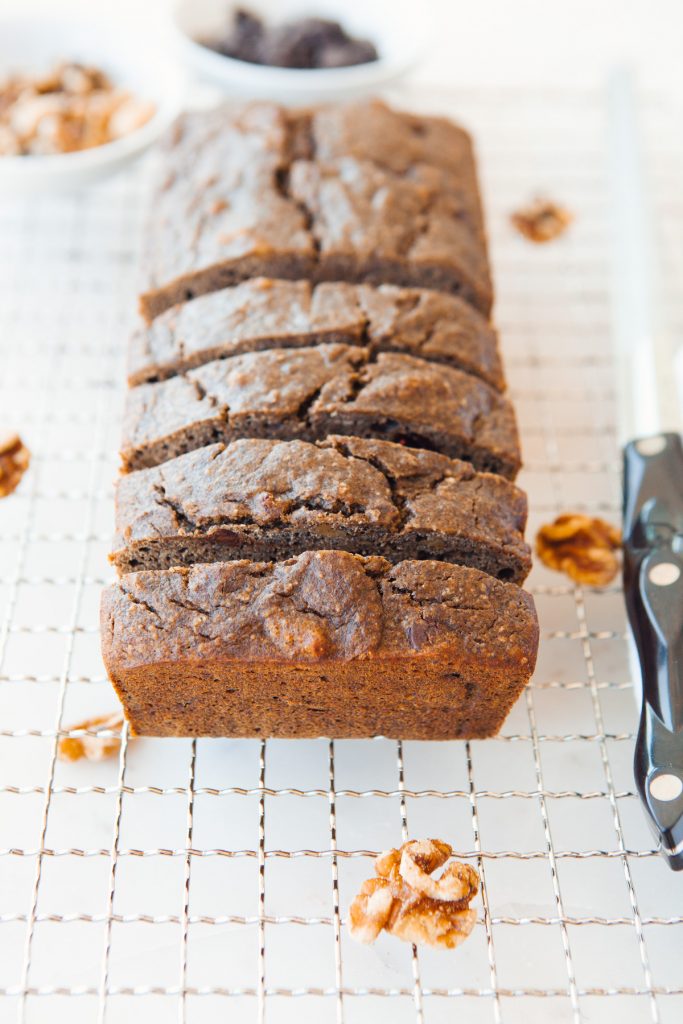 I baked this bread early in the morning this past weekend, because Summer. (The earlier it is this time of year, the less hot it is, and the less painful it is to turn on the oven haha.)
And lucky for my husband, he woke up to the delicious, sweet and captivating aroma of freshly baked banana bread. He literally opened his eyes from bed and said: "smells like a delicious cookie in here, what is it?!". Haha, he was one happy man. It was cute to see him so excited about it.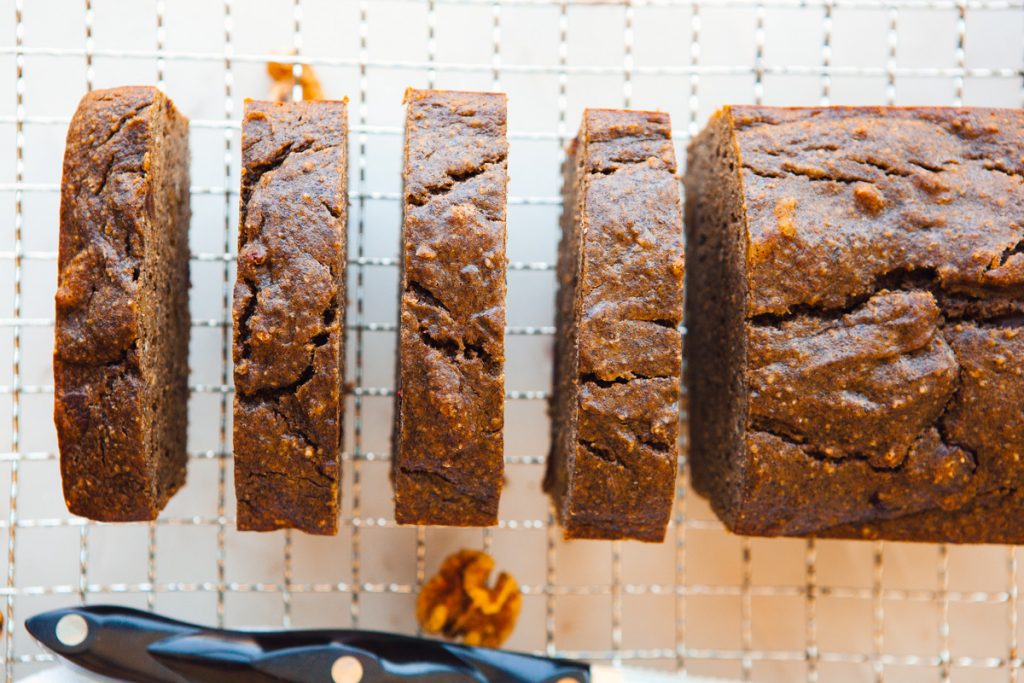 And I am here to tell you: you need this in your life.
Not only to get all the feels from a bakery smelling house, but also to make your family (and yourself) happy and to make breakfast/snacks amazing and easy again.
You bake this bread, slice it, keep it in your fridge, take a piece out when you're ready to have one, pair it up with a nice cup of Joe, and you've got yourself the perfect combo!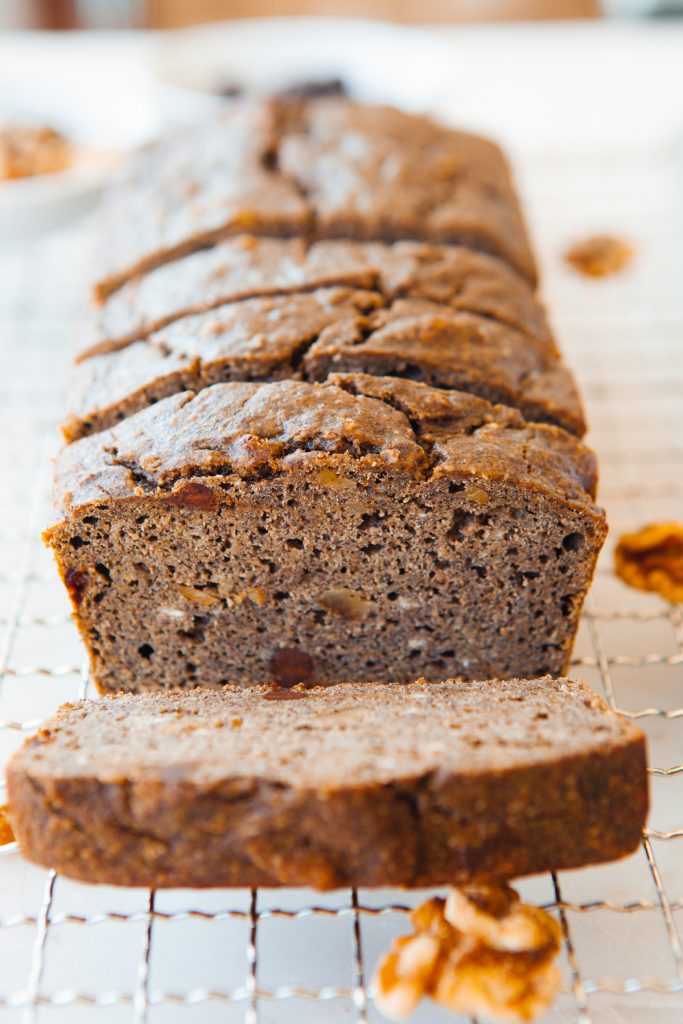 You could even take a piece (or two) on-the-go for those busy days when you must jet out the door to go to work or to school.
Just wrap it in aluminum foil and put it in your purse. It'll keep perfect until you're ready for it. And you will love having it available to feed you when hunger strikes.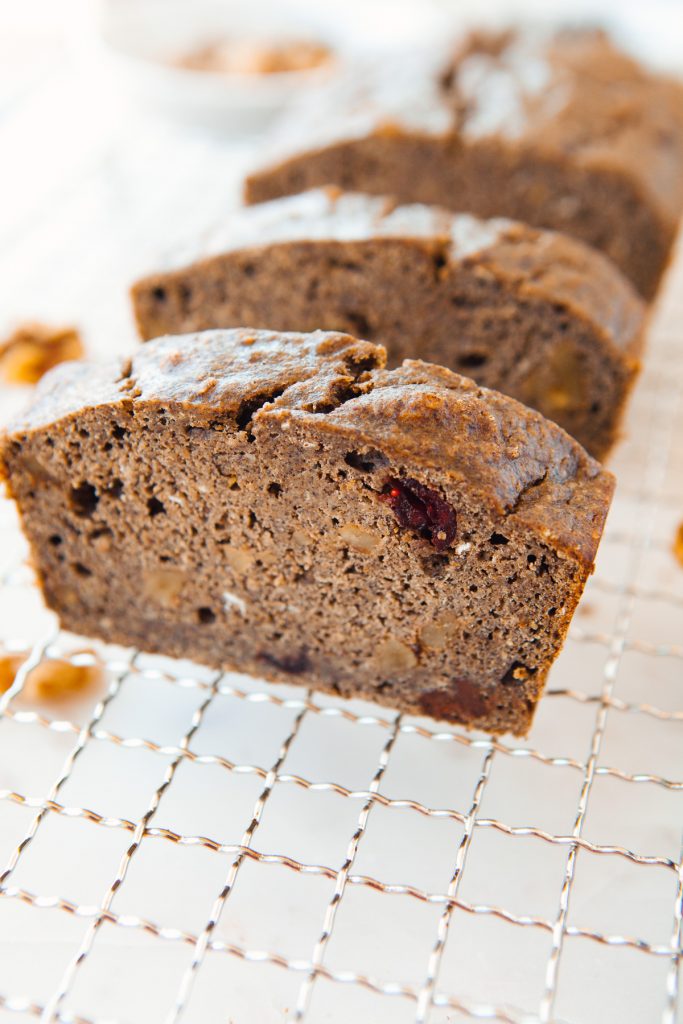 Now, this banana bread is extra special to me, because it's made with one of my current favorite ingredients: buckwheat.
Buckwheat is an interesting ingredient for me to blog about, because most of my Paleo people freak out when they hear the word "wheat" as part of the word.
Even though "wheat" is in the word, buckwheat is not related to wheat. At all.
In fact, buckwheat is 100% naturally gluten-free, and it's a seed not a grain!
The buckwheat seed looks grain-like, but it is far from being one. Buckwheat is actually related to sorrel, knotweed and rhubarb. And because this seed is rich in complex carbohydrates, it is referred to as a pseudocereal (whose seeds can be ground into flour!).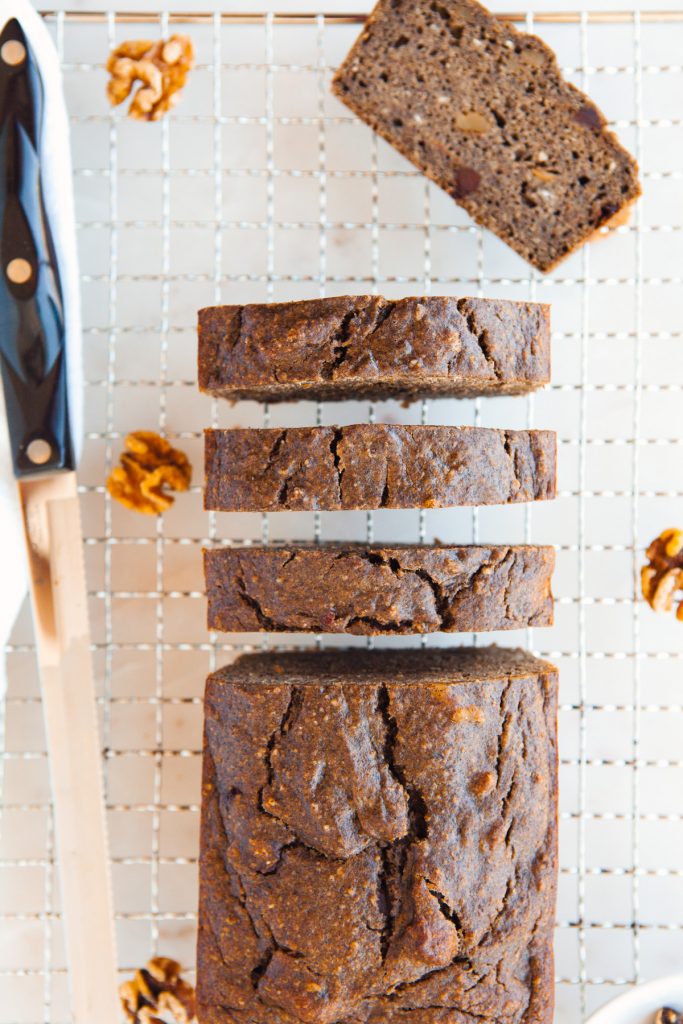 So, to summarize: buckwheat is a nutritious seed that tastes delicious and can be used to bake all sorts of amazing goods…only, it comes without the bloat and inflammatory reactions that most grains bring our way.
I kid you not when I say that buckwheat has been my saving grace for a few years now.
I've been using this seed in my granola, which I eat daily (ps: WILL BE SELLING IT SOON!) and to create my favorite baked goods: breads, muffins and waffles. Buckwheat is a great ingredient for that in my life, because it nourishes me and it keeps my gut and system in good health.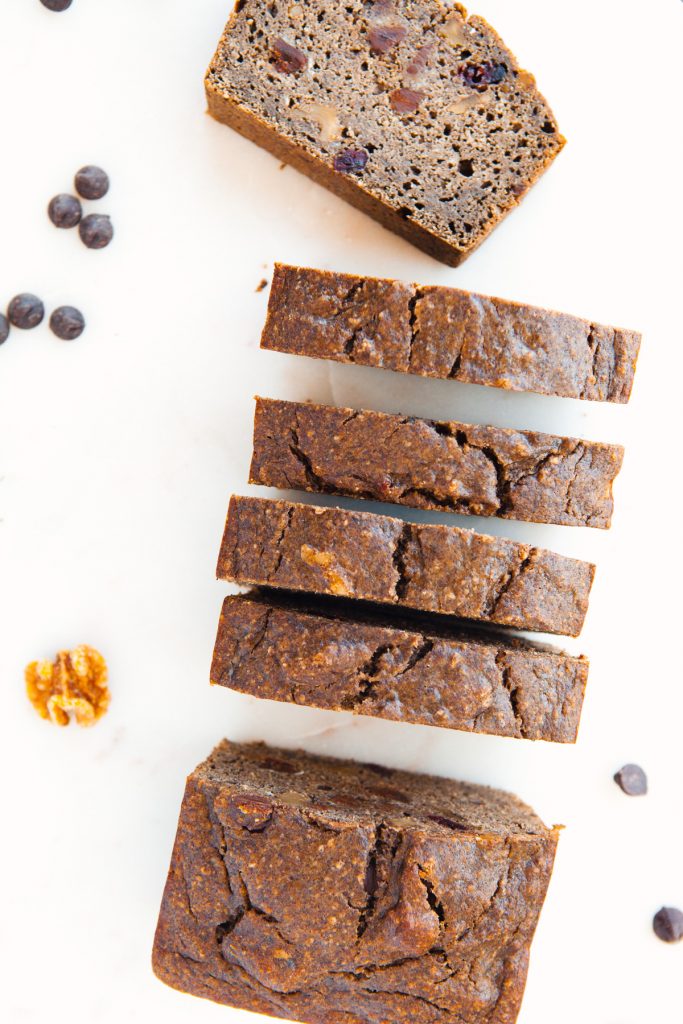 If you're looking for a naturally gluten-free grain-like seed, which can be used in its full form or can be ground into a flour, then just like me, you've found your match with buckwheat.
I highly recommend it if you haven't tried it yet!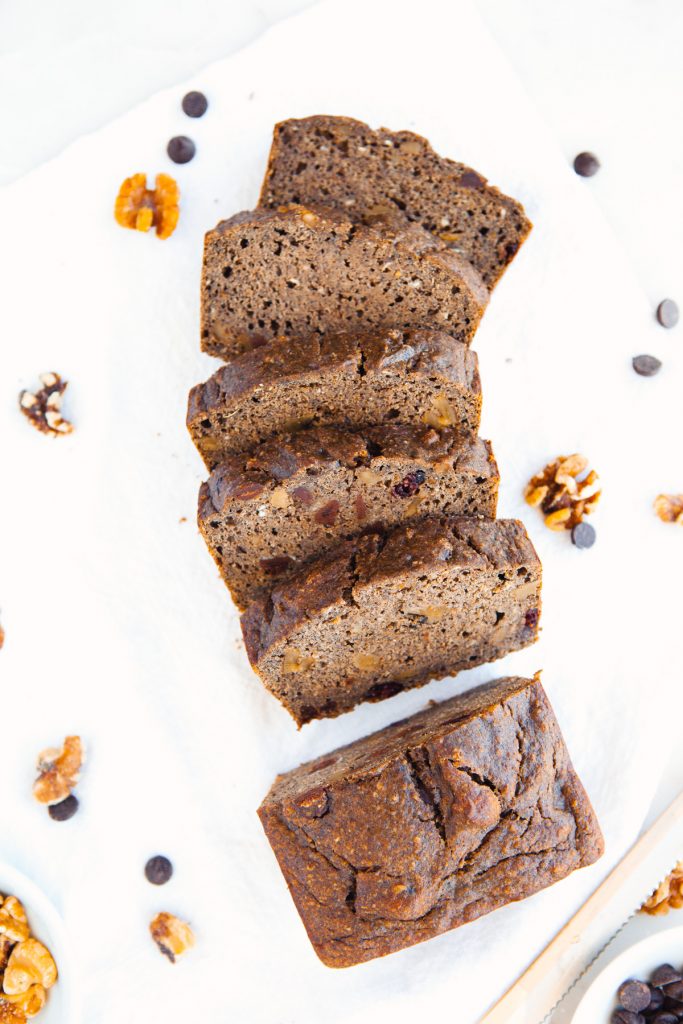 On another recipe I shared here on the blog that uses buckwheat, my Buckwheat Buttermilk Waffles, I shared a few fun facts about this great ingredient.
And I thought I'd share these fun facts again, so you have them on this post as well:
Buckwheat Fun Facts
Buckwheat is not a grain. In fact, it's not even related to wheat. Buckwheat is a pseudocereal that is related to rhubarb or sorrel.
Since it's not actually a wheat, it's a good food option for those with gluten sensitivity.
Good source of iron and magnesium, and high in starches, protein and fibre.
It contains phytonutrients that are useful in lowering elevated blood cholesterol level and high blood pressure.
The flavonoids from the buckwheat have anti-inflammatory and anti-cancerogenic properties.
It has a strong, nutty flavor.
It can be consumed in the form of porridge or used as a substitute for rice. Buckwheat can be also ground into dark-colored flour (which is what we are using for these waffles!).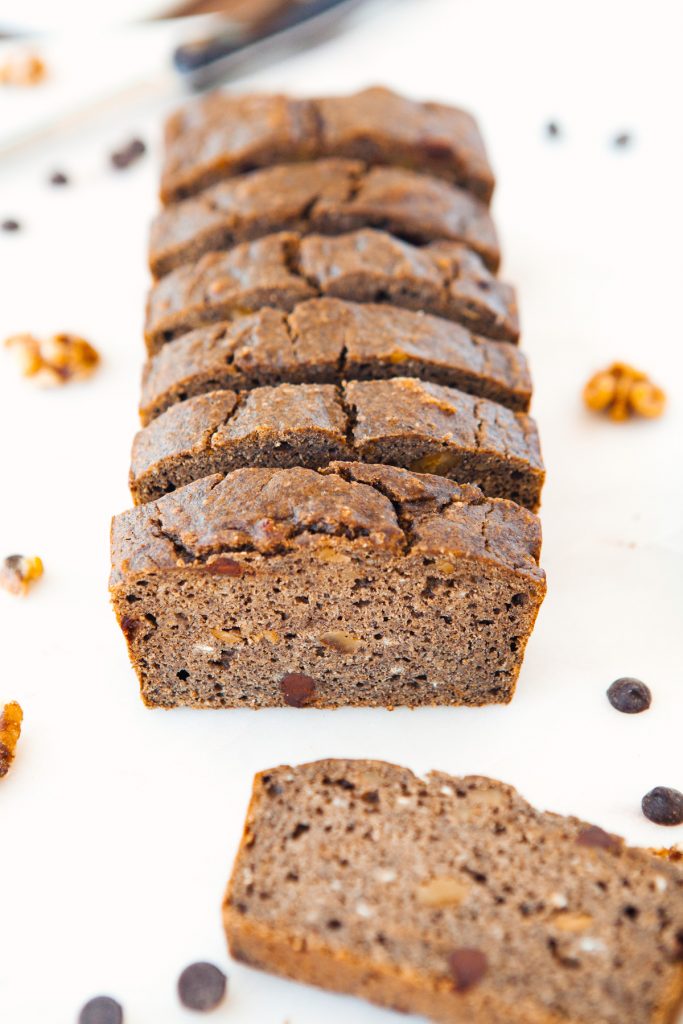 Hope you get to bake this bread.
I know you guys will be so happy you did, because if you and I are at all alike, you will absolutely LOVE IT and rejoice from the satisfaction you'll get from every bite.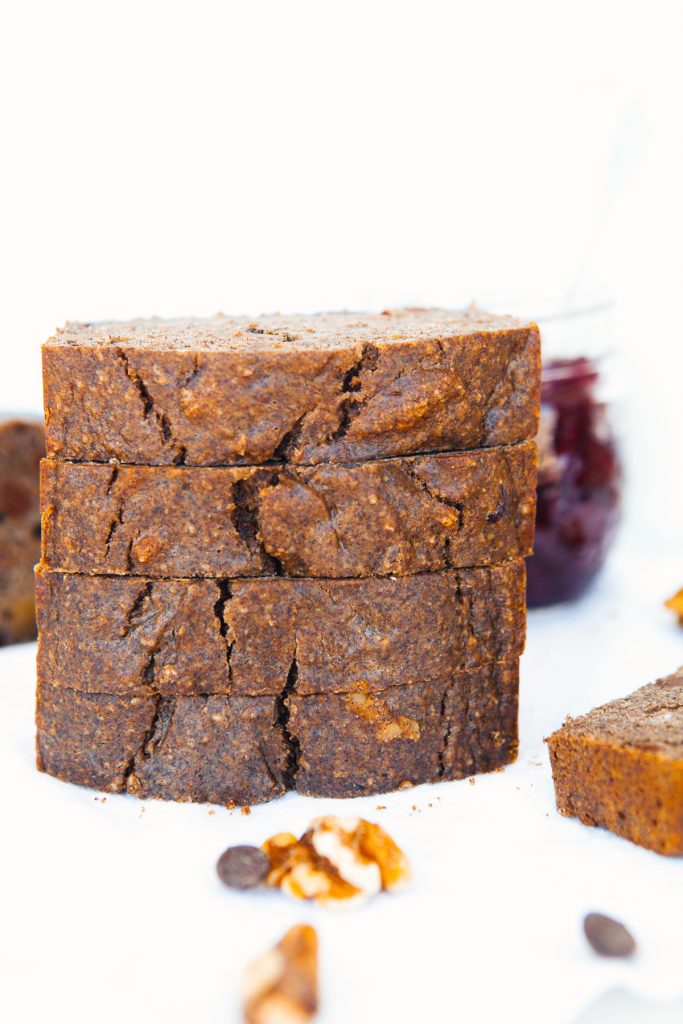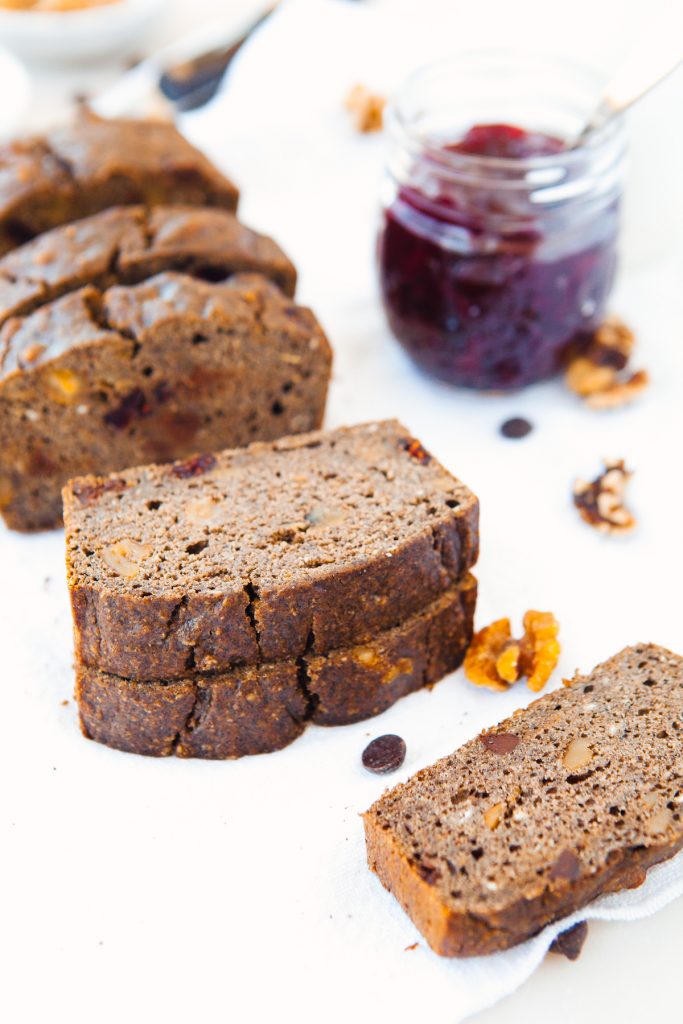 This Buckwheat Banana Bread recipe is:
A snack, breakfast or healthy dessert
Moist
Nutty
Fruity
Soft and crunchy
Nutritious
Gluten-free
Dairy-free (and Vegan!)
Easy to make
DELICIOUS!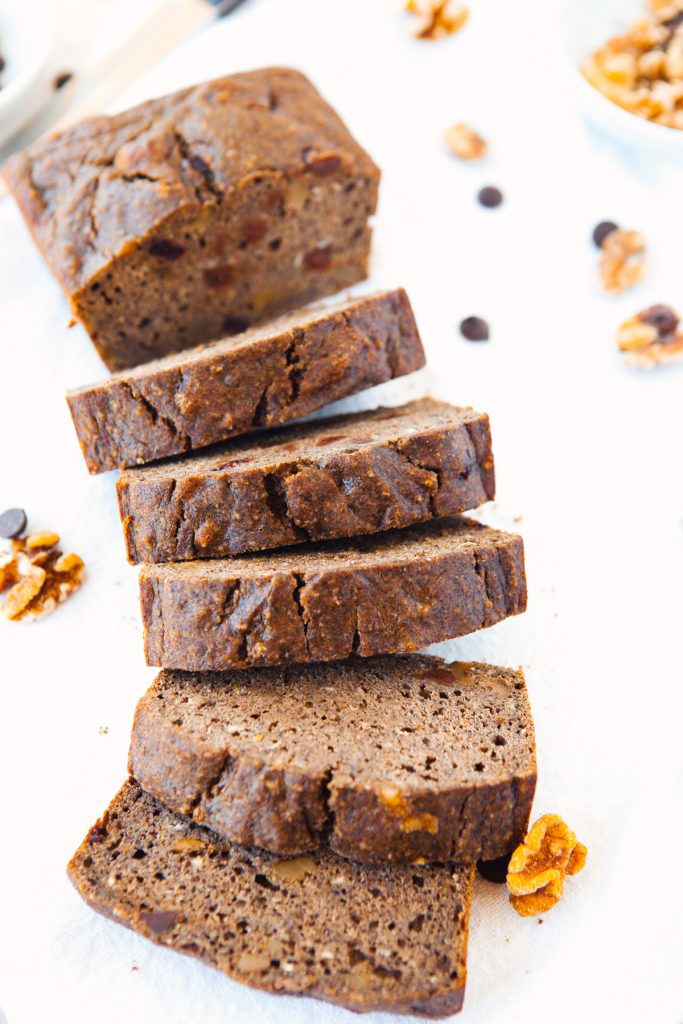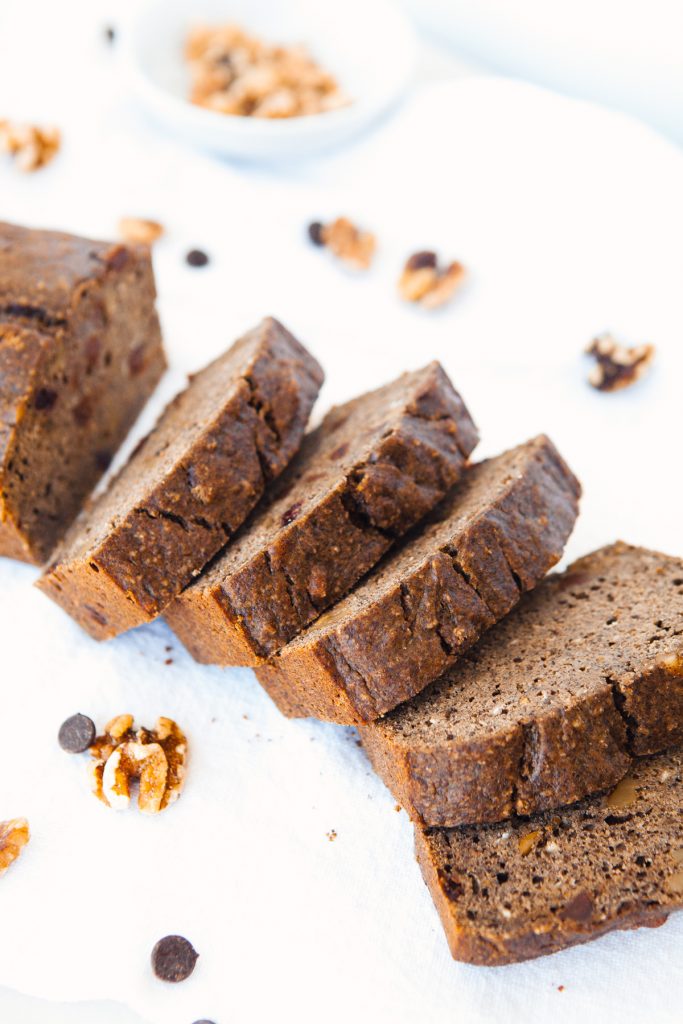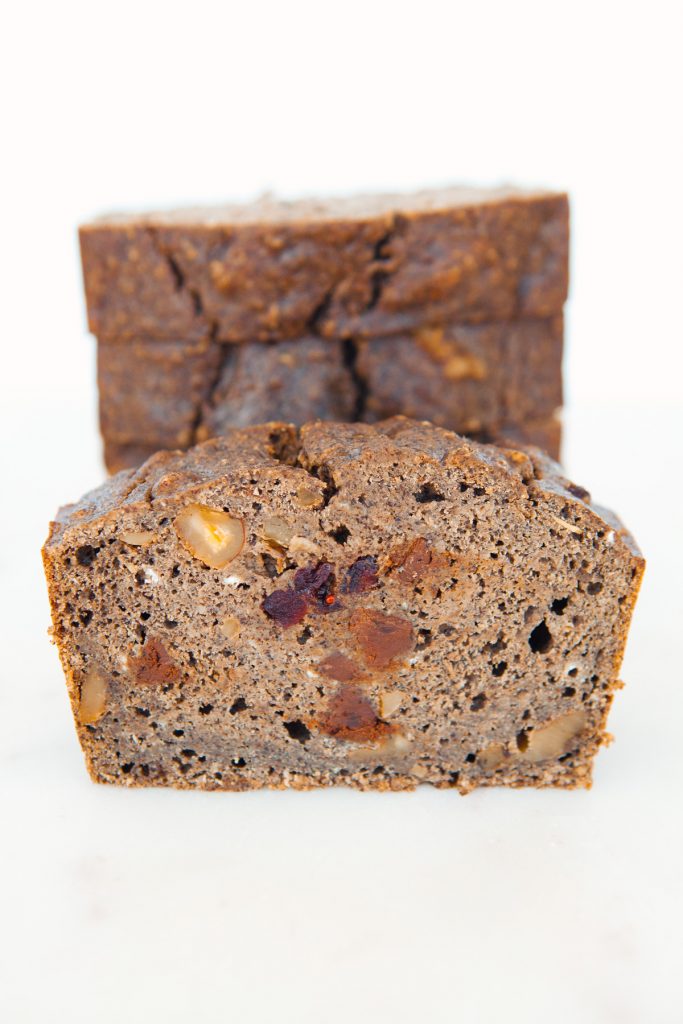 Buckwheat Banana Bread
A healthy and delicious Buckwheat Banana Bread recipe that is naturally gluten-free and vegan. You only need 45 minutes from beginning to end to obtain a super moist, comforting, satisfying and guilt-free treat!
Ingredients
1 cup buckwheat flour
½ cup gluten free oat flour
1 tbsp ground flax seed (+ 1 ½ tbsp. water)
½ tsp vanilla extract, or vanilla beans from ½ vanilla bean pod (I used the latter)
¾ tsp cinnamon
¾ tsp sea salt
3 tbsp pure maple syrup
3 tbsp coconut sugar
3 large ripe bananas, mashed
1 tsp apple cider vinegar
1 tsp baking powder
⅓ cup extra virgin coconut oil, melted
¼ cup dark chocolate chip morsels
¼ cup roasted walnuts
3 tbsp dried cranberries
Instructions
Preheat oven to 400 degrees and grease bread loaf pan with coconut oil.
In a small bowl combine ground flax seed and water; use a fork to mix well and let rest until a thick mixture is obtained. This is your flax seed egg. Mix in vanilla beans/extract and set aside.
Add bananas, maple syrup and apple cider vinegar to blender and blend on high until smooth. Add in flax seed egg mixture and blend until combined.
In a large bowl, mix the flours, salt, cinnamon, coconut sugar and baking powder. Pour banana mixture into dry mixture and combine. Fold in walnuts, chocolate chips and cranberries.
Pour mixture into greased loaf pan and bake for 35 minutes or until edges start to brown. Cool completely before slicing; enjoy!
Notes
Tools You'll Need:
-
1 lb. loaf pan
- Mixing bowls
- Measuring cups
- Measuring spoons
- Spatula
PIN ME!

SaveSave
SaveSave
SaveSave
SaveSave
SaveSave
SaveSave
SaveSave
SaveSave
SaveSave
SaveSave
SaveSave
SaveSave
SaveSave
SaveSave
SaveSave